More Lenses
April 11th, 2014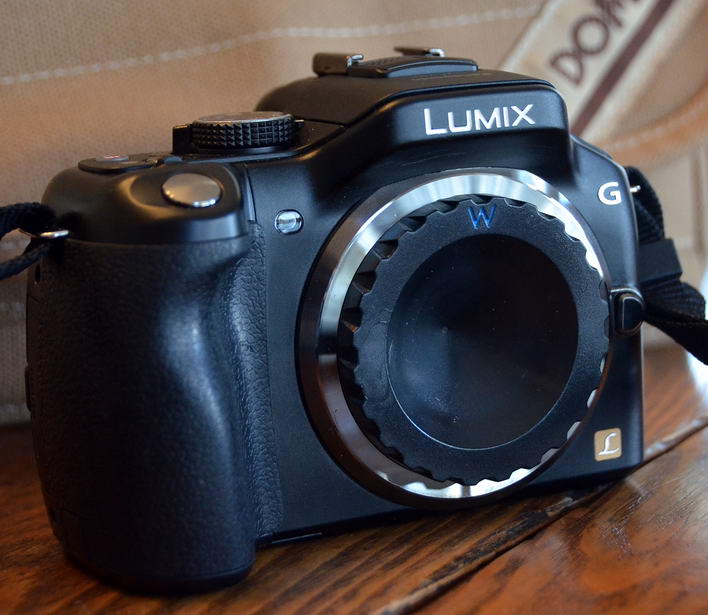 Yes, there were some other lenses in that photo of the whole Micro 4/3 system that I have now. One I already had, a Pinwide wide angle pinhole "lens."  I've had it for a while and expect to use it to make a pinhole photo for Worldwide Pinhole Photography Day on Sunday, April 27. You should make a pinhole photo on that day too and upload it to the WPPD site.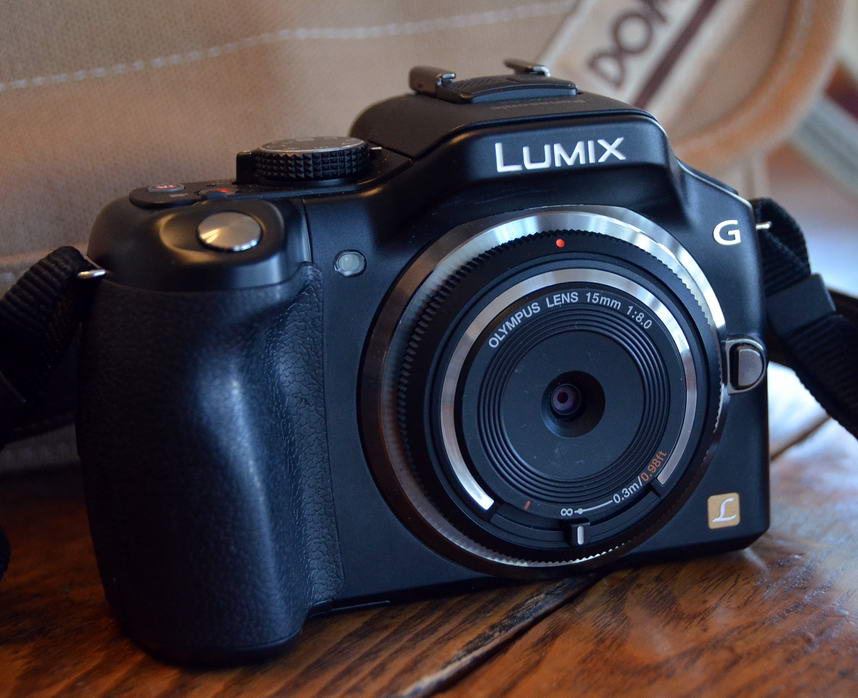 I also have this neat little "bodycap lens." I mentioned it and showed a few sample photos done with it in this post. I like this little lens that makes the G5 truly pocketable (if you have a big pocket…like on a coat or jacket). It's hard to imagine how you could come up with a better lens that you could buy for only $50. Olympus has recently introduced a little fisheye lens that is about this size and only costs $100. I'm probably going to have to buy that lens soon.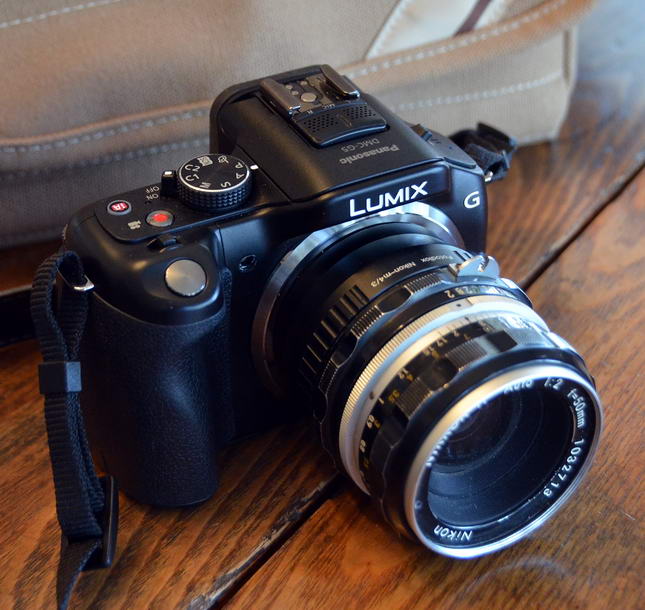 And then there's this lens. This is one of the oldest lenses I own. I bought it in 1969 with my Nikkormat Ftn, my first Nikon. It's a 50mm f/2 Nikkor. It's a great little lens, sharp even at f/2. I'm not a big user of "normal" lenses, always having preferred a slightly shorter or longer focal length. A 35mm and an 85mm were my most used lenses on 35mm in the days before there were zooms that were reasonably sharp.
But I already had an adapter to use Nikon-mount lenses on Micro 4/3 cameras. I've not done that much because they are too hard to focus on anything other than a still subject and, since they have no electronic connection to the camera (this lens, of course, has no electronics of any kind in it anyway) they don't meter and don't stop down for the exposure…your viewing aperture is also your shooting aperture.
But, with a relatively stationary subject, like when doing a portrait in the studio, these problems aren't that great. With an effective focal length of 100mm, my old Nikkor makes a great portrait lens. The electronic viewfinder makes it easy to see the subject, even with the lens stopped down (although using this lens wide open or close to wide open is where it shines for portraits). And with the G5 a simple press of the back control wheel instantly magnifies the viewfinder image, making it easy to focus on the eye. A light touch of the shutter button returns to the full view. The shallow depth of focus combined with the nice sharpness of this lens make it great for this work, so it has gone into the kit for this purpose.
Here's a sample I shot of Ayn, a lovely person and fine model who has been working with me lately: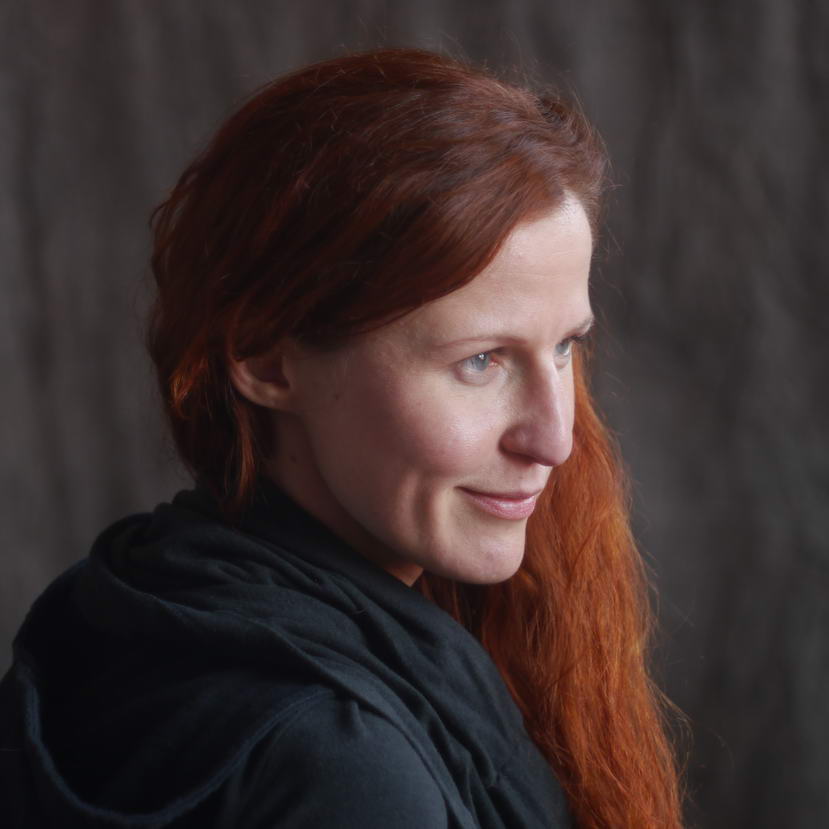 I did nothing to that file other than reduce the size and save it at 60 so it would be a good size for the web. It was shot at either f/2 or f/2.8 in window light. Of course, the camera doesn't record the aperture in the EXIF data because it doesn't know what it is.
Another thing I like about this system with the electronic viewfinders is that you can select the image ratio that you want to use and the viewfinder shows that ratio. I worked for many years with square format cameras and I like that format, so I've been using that as my default format on the G5. It's easy to switch to a different format if the subject calls for it, but I like the feel of the square for most things…and I don't have to make a decision on vertical or horizontal while I'm shooting.