June 29th, 2016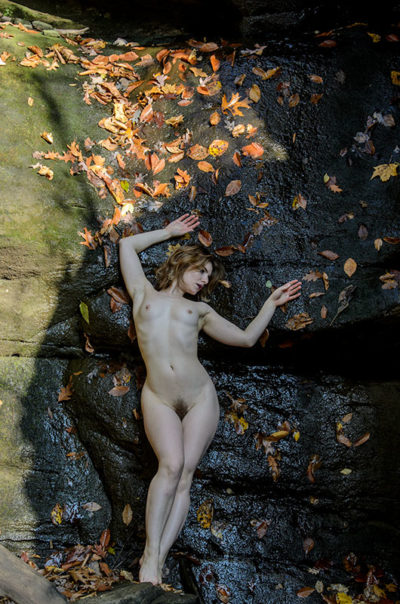 Yep, there are still more photos of Nathalia and Ayn from our day at Blackhand Gorge. These two ladies were doing a fantastic job and the photos just kept coming.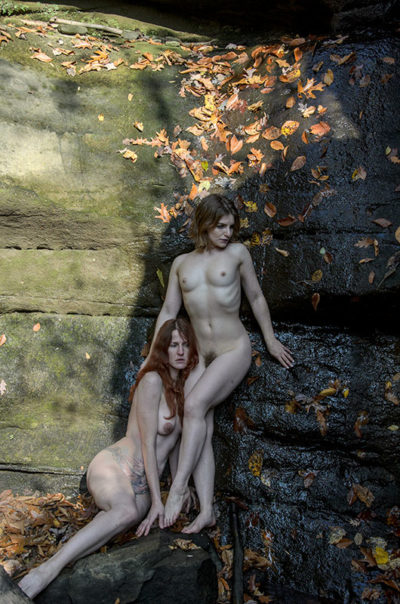 These rocks just seemed to cry out for some interesting poses. Ayn obliged.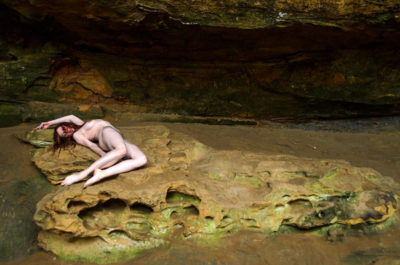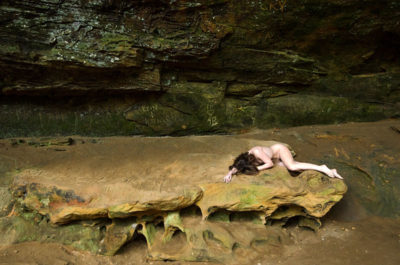 June 27th, 2016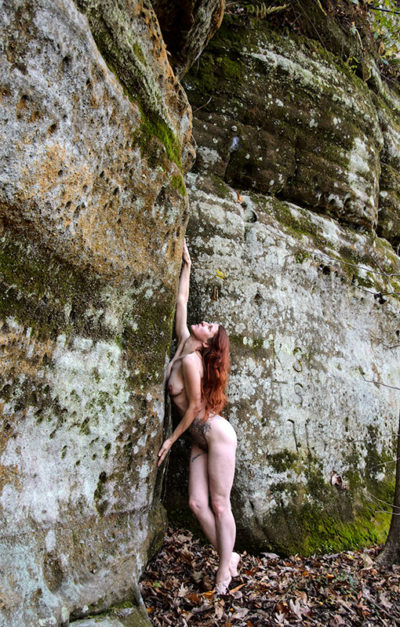 Here are more photos from my outing at Blackhand Gorge with Ayn and Nathalia.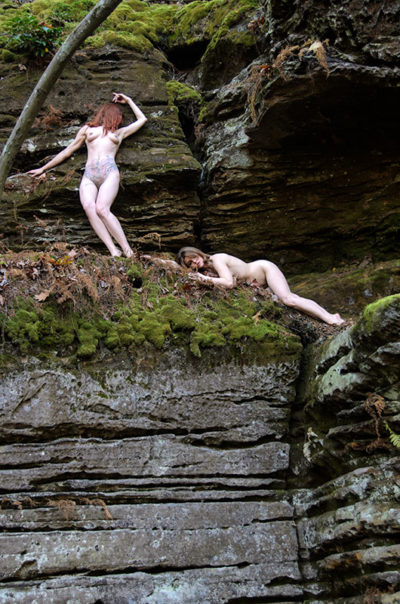 There is one particular spot in the gorge where I have challenged each model I've shot there to see what they can do to create an interesting pose. Ayn and Nathalia each did a great job with the challenge.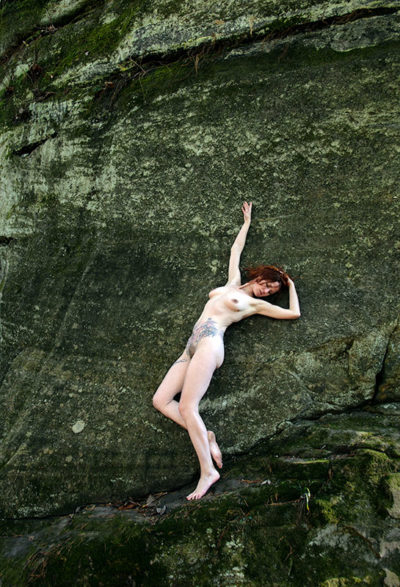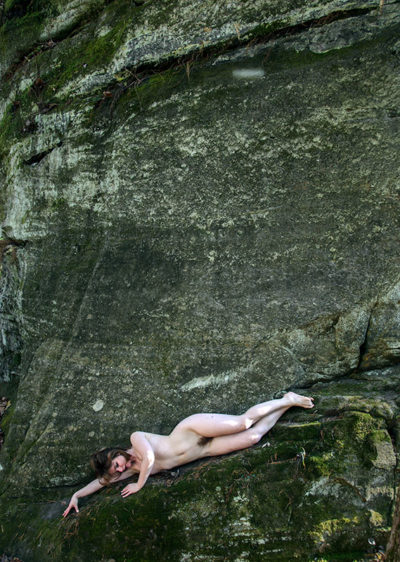 Also with us on this shoot was my friend, Dave Swanson. Here he is working with Ayn and Nathalia.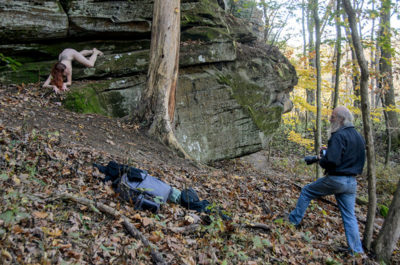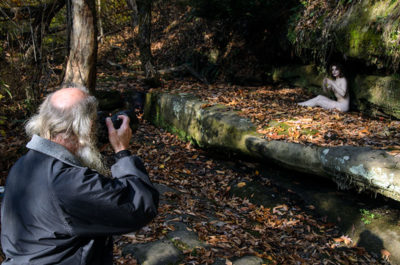 June 24th, 2016
News from the gallery world. The Darkroom Gallery http://www.darkroomgallery.com/ has just told me that one of my photos was selected for their upcoming show, "ARTifact." That's the photo above, taken at Coney Island.
In addition the same gallery recently let me know that they sold my print which was included in their show "Construct: Art in Architecture." That was the photo below, taken from my hotel balcony during a visit to Hawaii.
June 23rd, 2016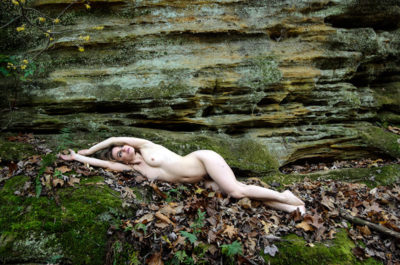 Time marches on. Another shoot from 2014. This one was with Ayn and Nathalia. I've worked with Ayn many times, as you know if you follow my blog. But this was my first time working with Nathalia. They are both great models, so working with them together was a lot of fun, and resulted in some fine photos.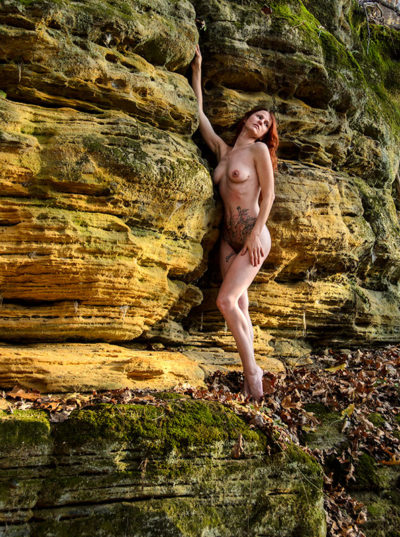 These photos were done at one of my favorite locations, Blackhand Gorge.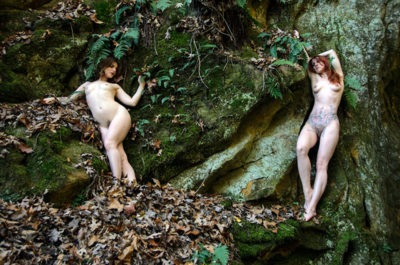 I love the old tunnel in the gorge and keep trying to get a good photo that shows the tunnel. I think this one comes pretty close.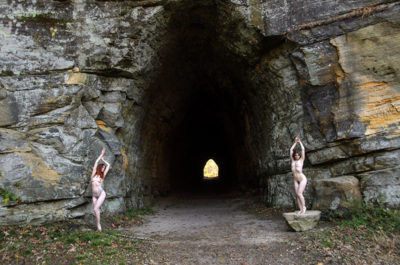 There are a lot more photos to come from this shoot.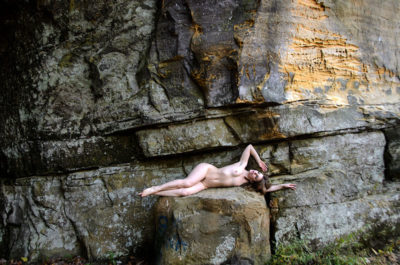 June 18th, 2016
A few more photos shot with my Speed Graphic and the much-lamented, no-longer-available Fuji 3000 speed instant black and white film.
The model is, of course, the lovely Romahni Rose during her visit from her home in Australia.
June 13th, 2016
When Fuji announced that they were discontinuing their "peel apart" 3000 speed instant film I was very sad. I love that film and enjoyed shooting with it using my Speed Graphic and the pack film back I have for it from the pre-digital days of using Polaroids to check lighting and exposure. I ordered a bunch of the film immediately and still have a few packs left. I took advantage of the opportunity to work with Brooke Lynne and Romahni Rose to shoot a few photos using the Fuji instant film. Here are a few with Brooke.
And a couple with Brooke and Romahni together:
June 8th, 2016
As you may know I'm one of the named plaintiffs in a lawsuit, originally filed in 2009, seeking to have the laws known as 2257 and 2257A declared to be unconstitutional. I just received news on our latest appeal.
We've won again. The United States Court of Appeals for the Third Circuit has agreed with our appeal and sent our suit seeking to have the 2257 and 2257A laws declared to be unconstitutional back to the trial judge to be reconsidered. The appeals court determined that, in light of recent Supreme Court rulings, the 2257 laws must be evaluated under "strict scrutiny" to determine if they violate the First Amendment of the Constitution. We do not believe that the laws can withstand that scrutiny and will be found to be unconstitutional.
In addition, the appeals court found that the inspection provisions of the laws are unconstitutional under the Fourth Amendment.
Here is the summary of the court's opinion in case number 13-3681:
"This case reaches us for the third time and requires us to consider the import of two recent Supreme Court cases, Reed v. Town of Gilbert, 135 S. Ct. 2218 (2015), and City of Los Angeles v. Patel, 135 S. Ct. 2443 (2015), on the constitutionality of the recordkeeping, labeling, and inspection requirements set forth in 18 U.S.C. §§ 2257 and 2257A (collectively, "the Statutes") and their accompanying regulations, 28 C.F.R. §§ 75.1-75.9. In light of Reed, we determine that the Statutes are content based, and therefore require strict scrutiny review under the First Amendment. We will remand to the District Court to determine whether the Statutes withstand strict scrutiny. In light of Patel, we conclude that the inspection provisions of the Statutes 1 and 28 C.F.R. § 75.5 are facially unconstitutional under the Fourth Amendment."
This does not mean that the fight is over, but this is a major victory and could mean the end of these onerous laws.
June 8th, 2016
While we were down at the cabin in the Hocking Hills I did a few portraits of Romahni Rose.
Back in 1969, when I graduated from high school, I got some money as graduation gifts. Enough money that was able to buy my first Nikon. It was a Nikkormat Ftn. I still have that camera and it still works, despite being used hard for many years and even dropped once on a cement sidewalk. It hit the sidewalk hard enough to dent the top plate, which kept the rewind knob from turning. I used a hammer to pound the dent out. The camera still works to this day. They don't make them like that anymore.
Along with that Nikkormat I bought the standard 50mm f/2 lens. I still have that lens. It's a great lens. It's sharp at every aperture. A beautiful, simple little creation. I didn't use it a lot in the old days because 50mm just wasn't my focal length. I mainly used 24, 35 and 85mm lenses. Once in a while, a 200mm. The old 50 is manual focus, of course, so with modern auto-focus cameras it got no use at all. You just can't focus these new cameras manually, something I've never really liked about them. I wish I could get a new Nikon with the old "Apollo P" focusing screen which had a microprism ring around a diagonal split focus finder in the middle. I suppose there's a reason they can't put that screen in new cameras, but I wish they could or would.
So, by now you are wondering why I'm rambling about these old cameras. Well, since I started shooting with Micro 4/3 cameras I've been sometimes using that old 50mm as a portrait lens with my Panasonic G5. The G5 has excellent focusing aids for manual focus, instantly magnifying the image in the electronic viewfinder as soon as you turn the focus ring, then instantly going back to the full view at a light touch of the shutter button. And the 2x magnification of the image in the M4/3 sensor means the old 50mm becomes effectively a 100mm…a perfect portrait focal length.
So, that's the kit I used for these portraits of Romahni. I love how these look. And the bokeh with this lens is very pleasant. There were some little colored lights in the cabin. I thought it was interesting the way they rendered out of focus in the background, as you can see in this last shot.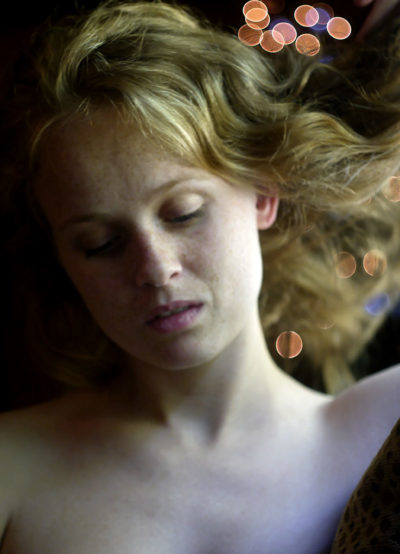 For those of you who are disappointed that you didn't get to see more of Romahni in this post…there are some more photos from this set coming in my next blog post.
June 4th, 2016
After our time shooting at Ash Cave I headed over to Rock House, another popular spot in the Hocking Hills, with Brooke and Romahni. Rock House is not an easy place to work, but I've had some success there from time to time.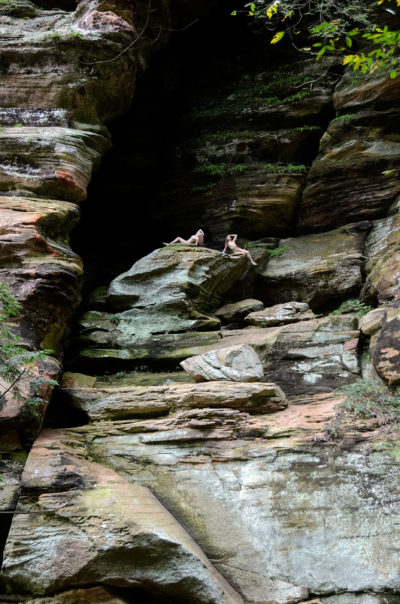 I think we did pretty well there this time too.
I love those dots in the landscape.
May 31st, 2016
After our evening shoot near our cabin Brooke and Romahni and I took off at dawn to shoot at Ash Cave, the most popular spot in the most popular park in Ohio. Dawn is the only time that it is free of crowds so we could shoot.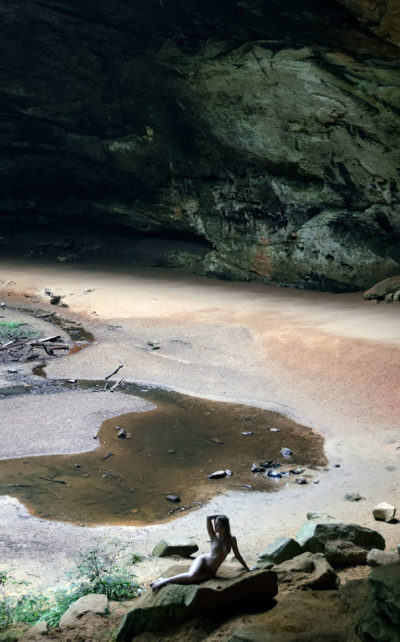 It's a beautiful place and the light at dawn is usually great.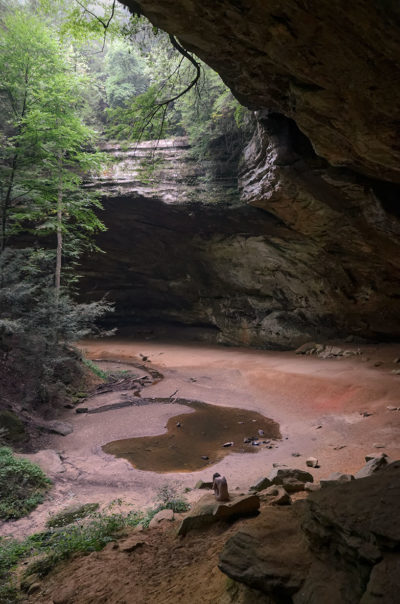 Much more to come from this shoot with these lovely ladies.