March 10th, 2014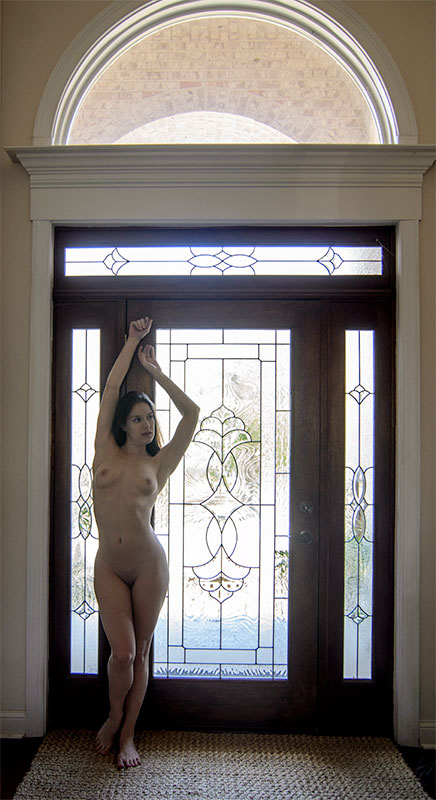 I'm still running a year behind on editing my shoots.  I've not been shooting much lately, so maybe I'll begin to catch up.  But Spring is coming, so there may be no hope.
Today I'm posting some photos from a shoot last March in Savannah.  I was honored to be able to do some photos of the wonderful Sarah 219  while I was visiting.  We did the shoot at the home of a fine friend and great artist and photographer, Antoine.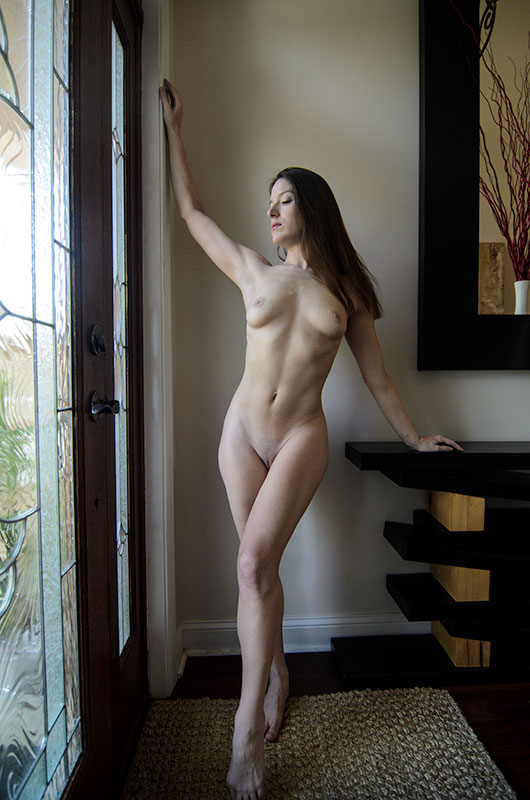 For these photos we were just playing around with the light and the beautiful surroundings at Antoine's front door. I'll have a few more from this shoot in my next post.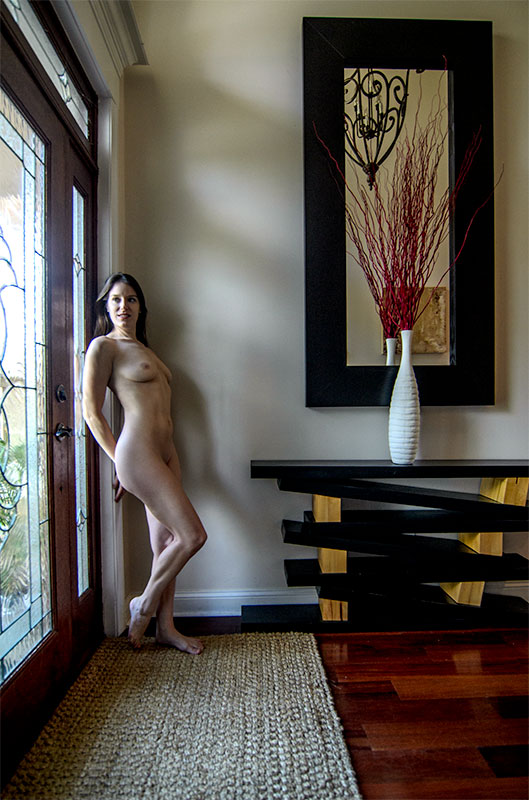 March 3rd, 2014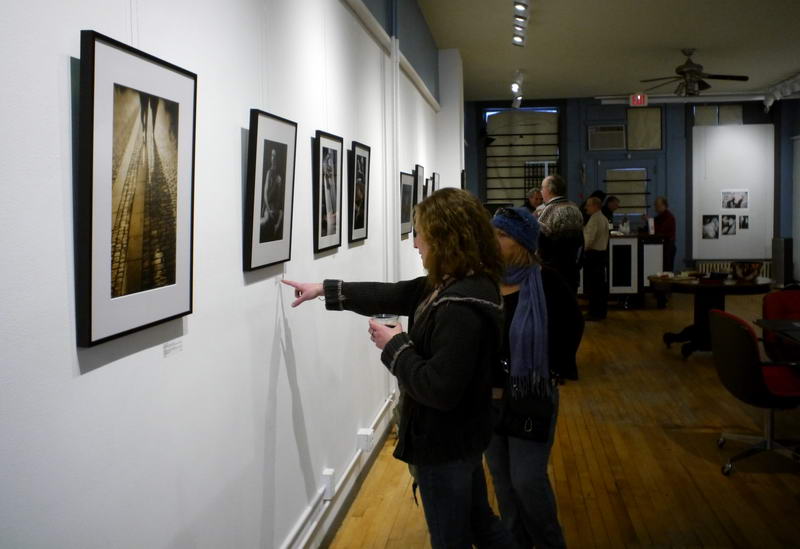 I was able to attend the artist's reception for the Love exhibit at the Darkroom Gallery in Essex Junction, Vermont, yesterday afternoon.  I love the Darkroom Gallery and often enter their juried shows.  It happens that I didn't enter this show, but I still wanted to go to the reception since I happened to be in Vermont at the right time.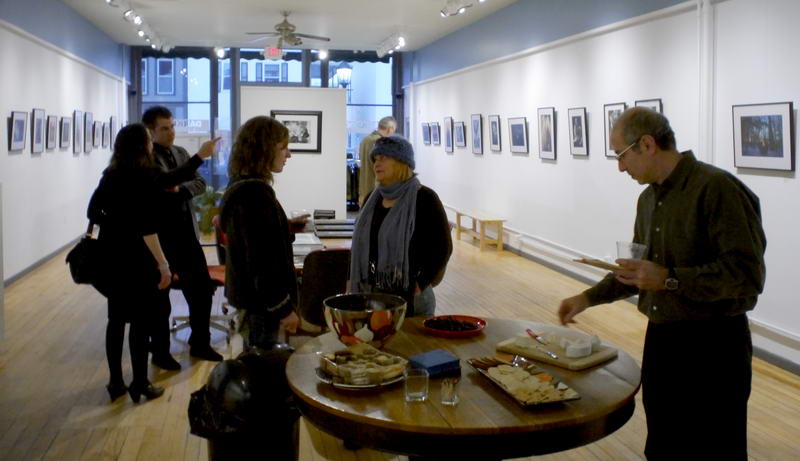 The reception was very nice, as is everything this gallery does.  And, of course, the show was beautiful.  And there were a bunch of nice folks there who it was fun to visit with.  If you are in or near Vermont you really should go see this great gallery.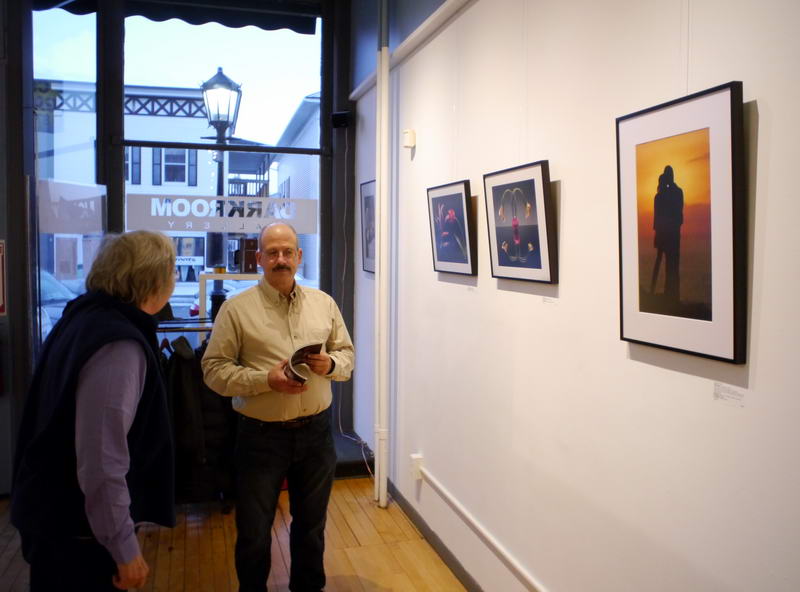 That's Ken Signorello, the proprietor of this fine establishment in the photo above.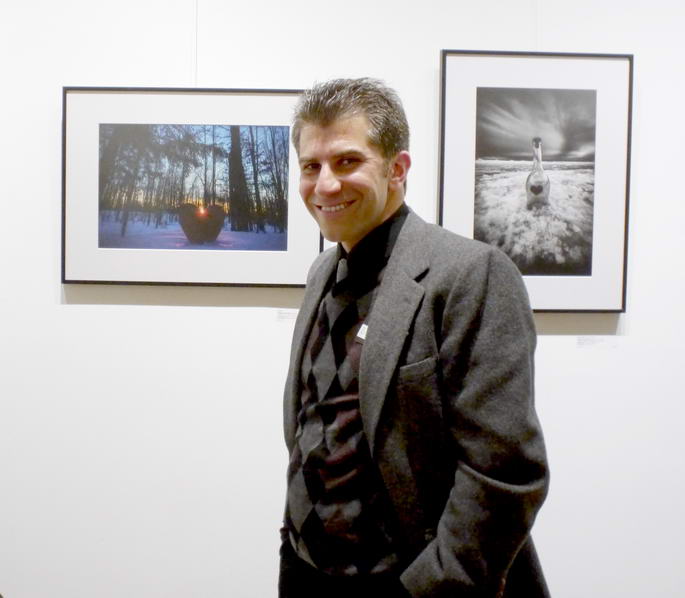 In the photo above is Babak P. Aryan who was awarded best of show for his wonderful photograph, "When I was young…" Babak flew in from Austin, Texas, for the artist's reception.  It was great to meet him and have the chance to chat with such a talented photographer.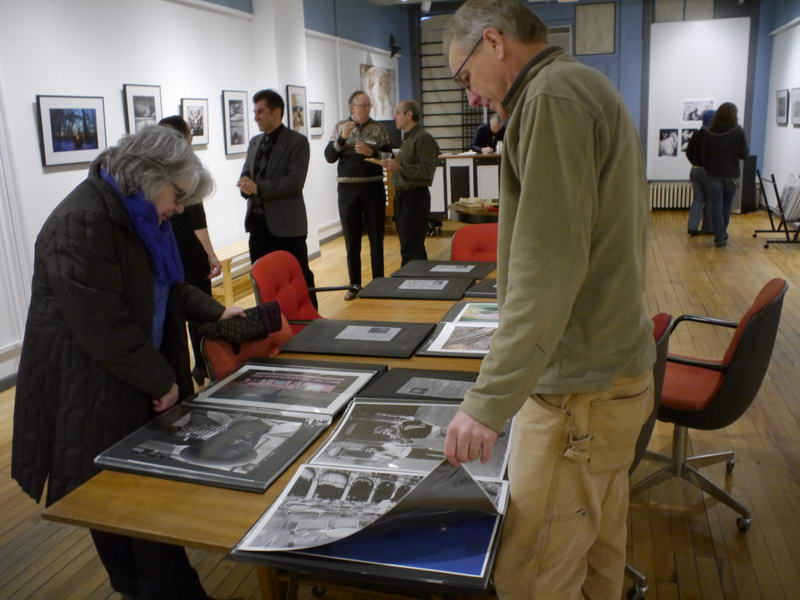 If you enter juried shows, there really isn't a gallery doing them that is nicer and easier to work with than the Darkroom Gallery. Their shows are always beautiful. I highly recommend them.
And, for the photo geeks, just for fun I decided to do these photos with my Panasonic G5 and my 15mm f/8 body cap lens.  I just set the lens on the hyperfocal distance for focus and snapped away with it on aperture priority.  That little $50 lens is pretty good…and fun to shoot with.  And it's so compact that the G5 fits comfortably in a coat or jacket pocket. I should also note that these photos were edited on my laptop in a room with a ton of glare from the sun, so I'm not sure just what they will look like.  I hope I got close to what they should be.
February 24th, 2014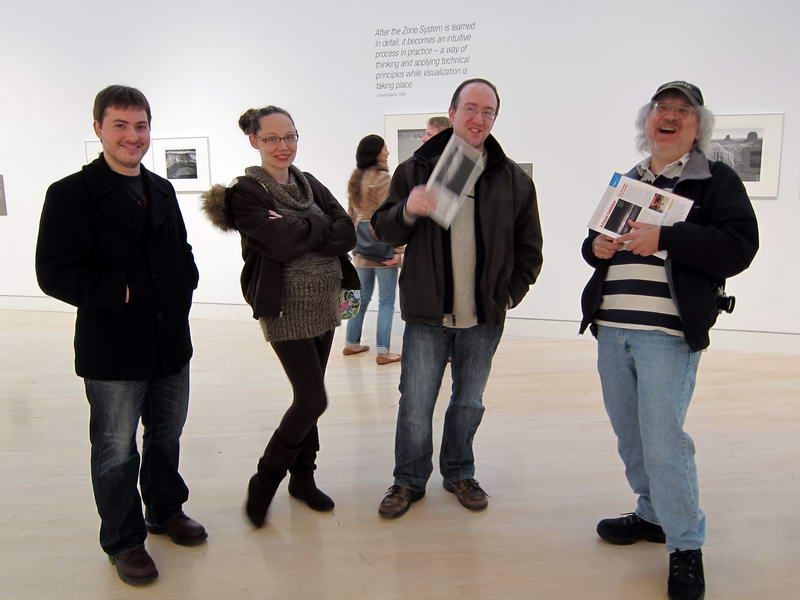 A snapshot of some friends who went with me yesterday to see the Ansel Adams exhibit at the Springfield Museum of Art. It's a great show of masterful prints made by Adams himself.  If you are anywhere near Springfield, Ohio, you don't want to miss this show.
A few more photos:
This one was shot by my wife, Emily, with her cell phone.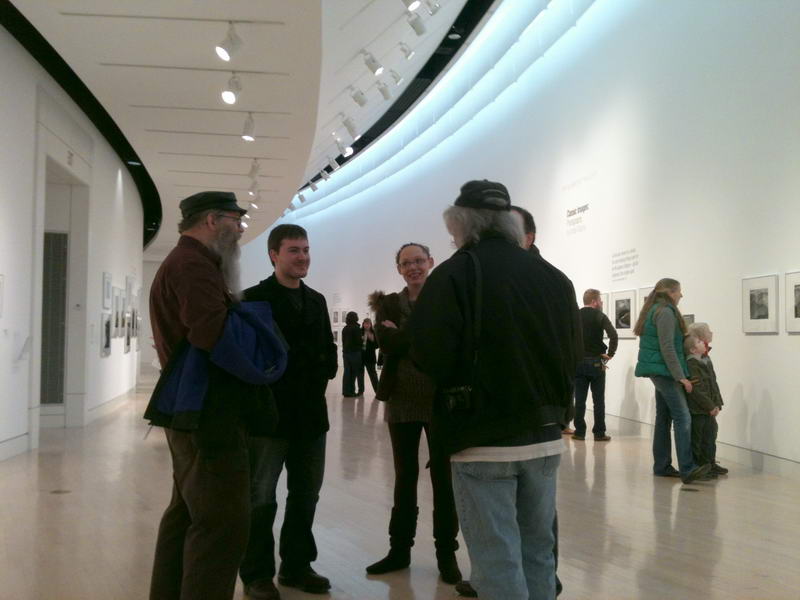 And these were shot by my friend Tim Black with his little Fuji camera.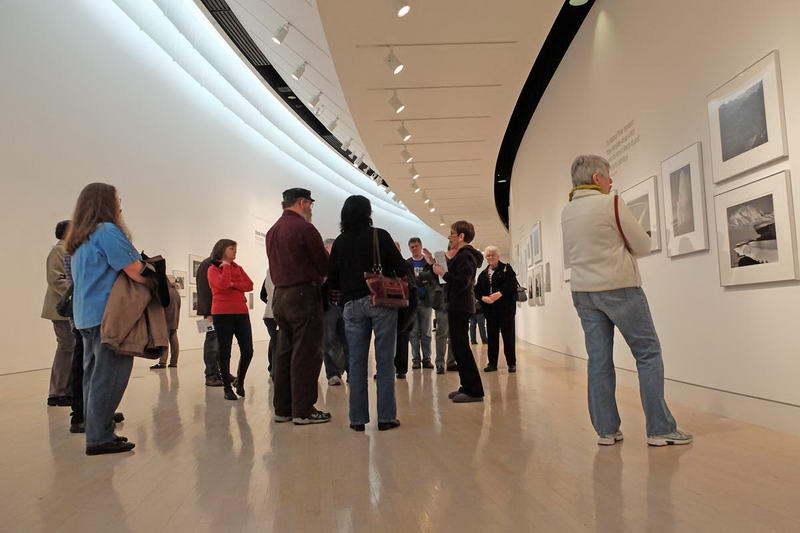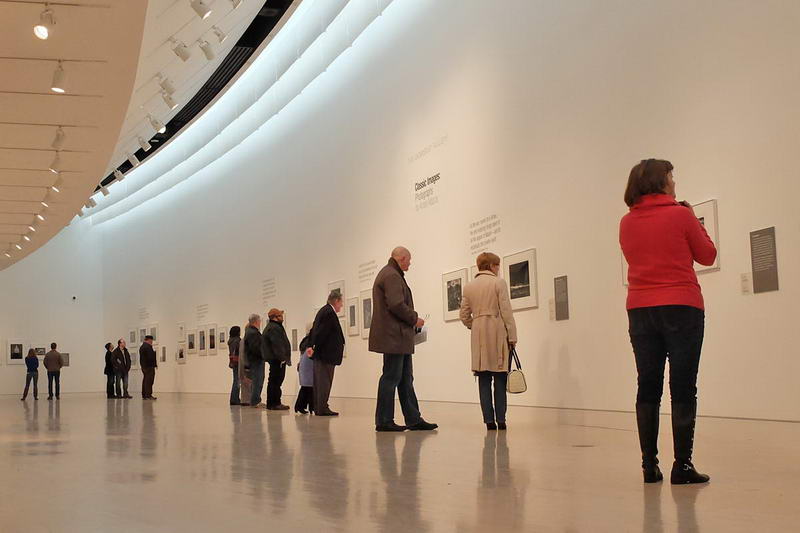 As you can see, it's a beautiful gallery.  And those prints just have to be seen to be appreciated.  Go if you can.
February 18th, 2014
This has been a long hard winter, and it's not over yet.  But there are some benefits to this awful weather.  It's the best year in at least a decade for frozen waterfalls.  I couldn't let that go by without making some photos.
I found a brave volunteer in Ayn who was willing to suffer the cold and ice for the sake of these photos.  I'm very pleased with the results.  I can only hope that Ayn feels it was worth the pain.
We went to Hocking Hills in the early morning.  Ash Cave was amazing, but also had a lot of other people there taking photos of the first time in more than 30 years that the waterfall was frozen from top to bottom.  So we went on to other locations that were less popular and much harder to get to.  Here's what we came away with.
Thank you Ayn.  You are amazing.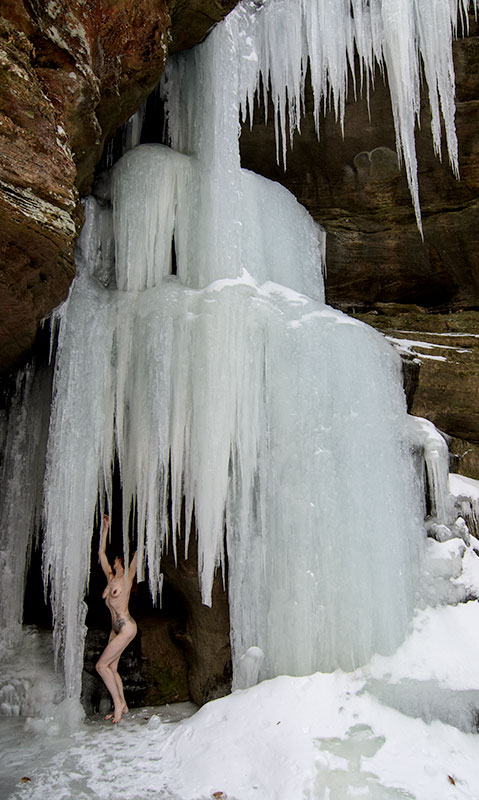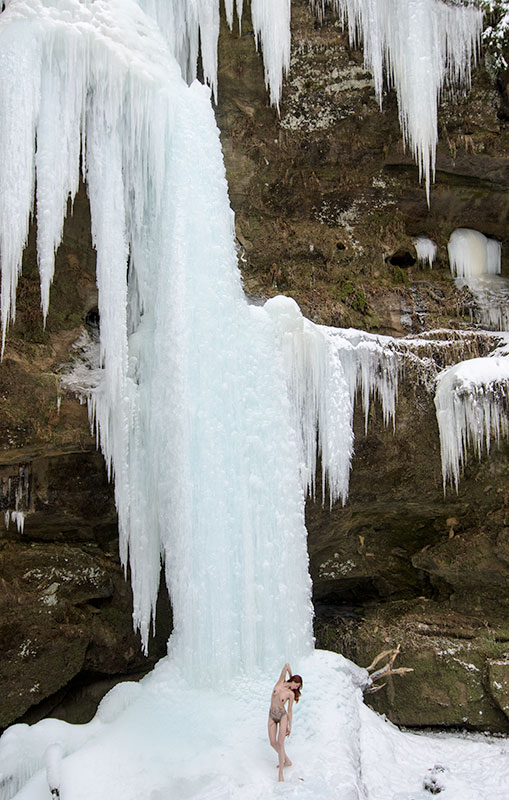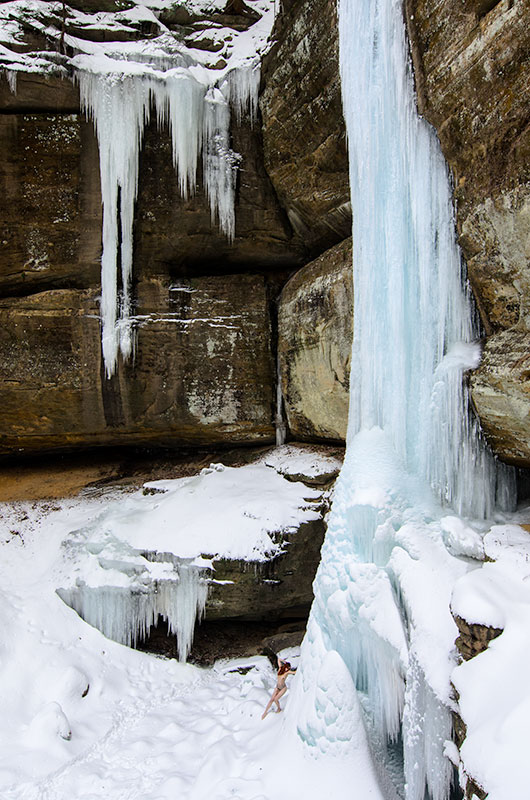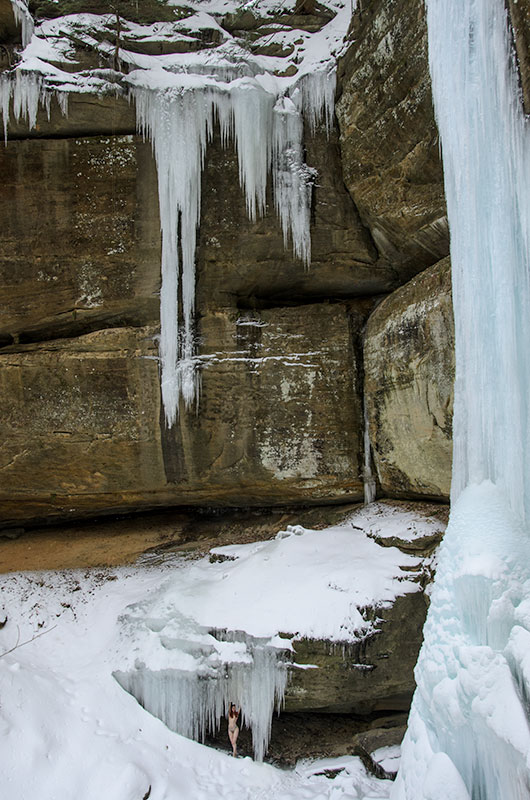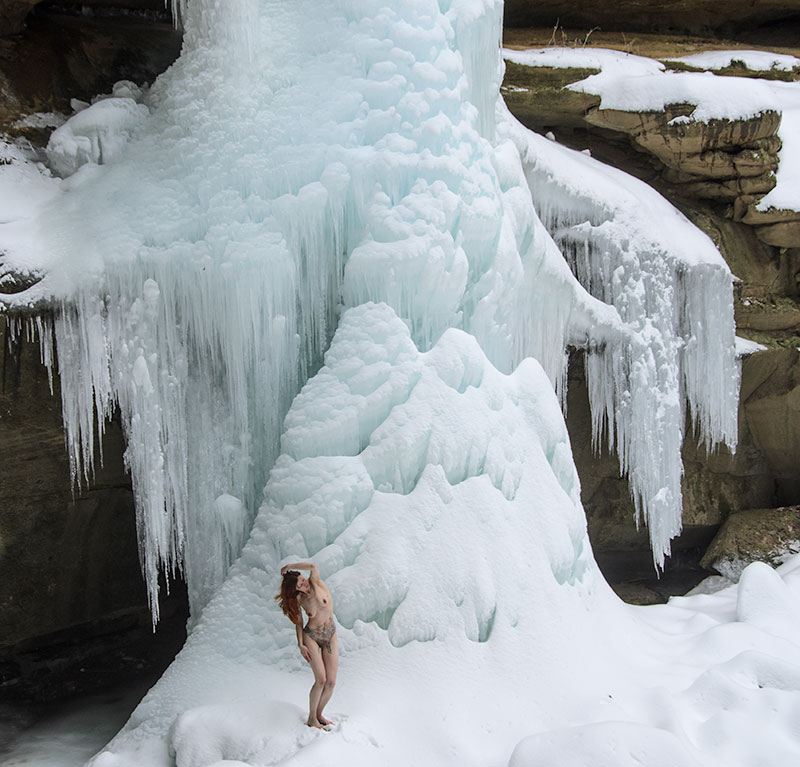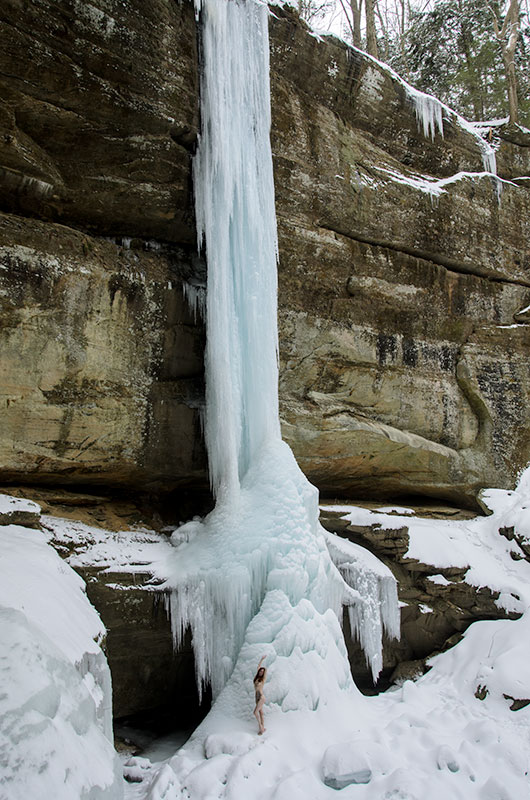 February 14th, 2014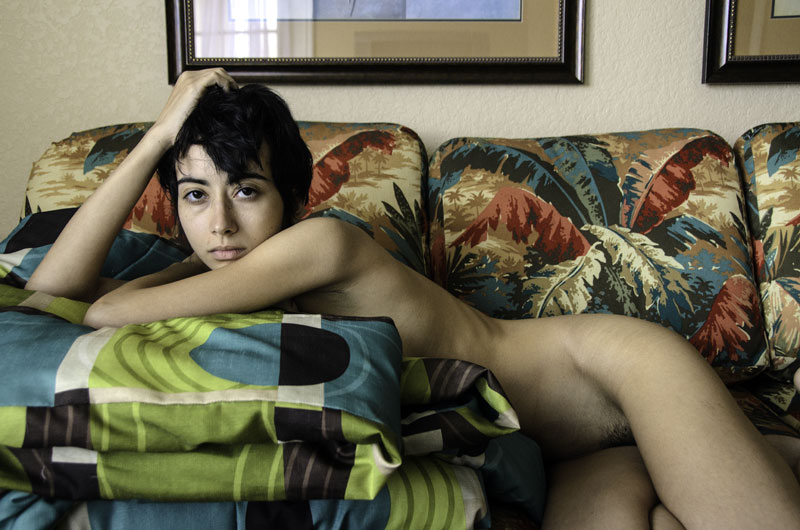 I've come to the end of the photos from my time in Florida last February.  Maybe I can get through the work I did last March before this March is passed.  We'll see.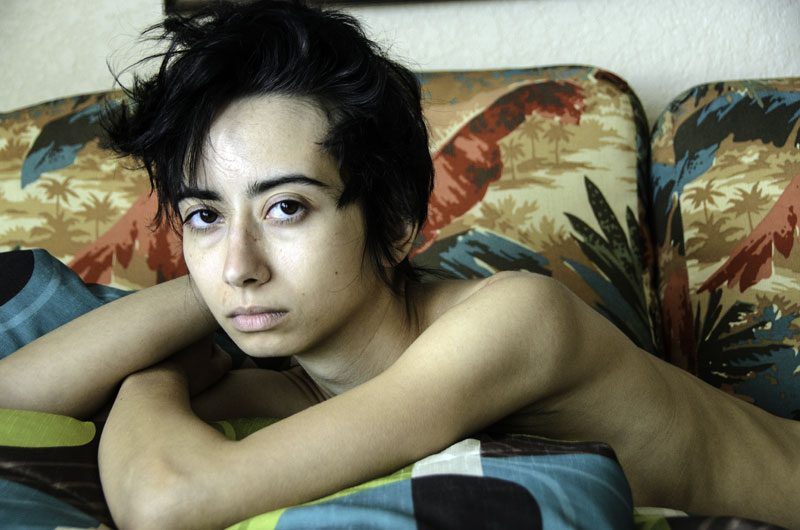 So, I'm ending this series with a few portraits of my wonderful friend and model, Kat.  Kat is one of my favorite people on this planet and I always love getting together with her and working with her.  It's nice to step away from the whole model thing and just do some simple portraits now and then.  Especially with a beautiful friend like Kat.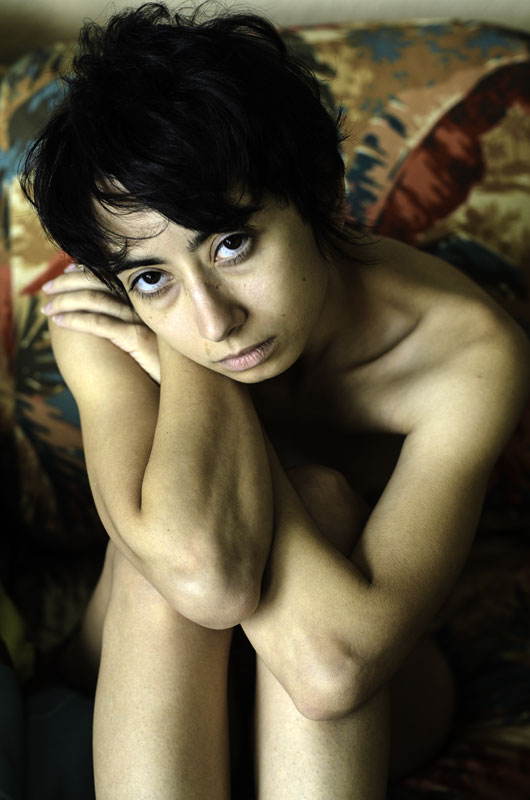 February 13th, 2014
I have work in a couple shows right now.
In The Dirty Show in Detroit:
And at the Lightbox Gallery in  Astoria, Oregon: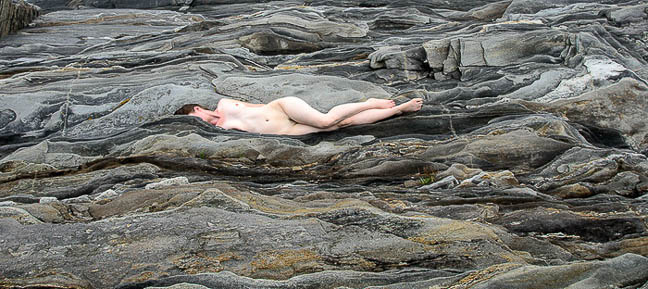 February 3rd, 2014
Still some more photos from that trip to Florida and time spent there with some wonderful models.  I didn't only shoot with the striped sunlight coming through the blinds.  Here are a few nudes of Kat shot with more "normal" light.
Available light is any light that's available to use for a photo.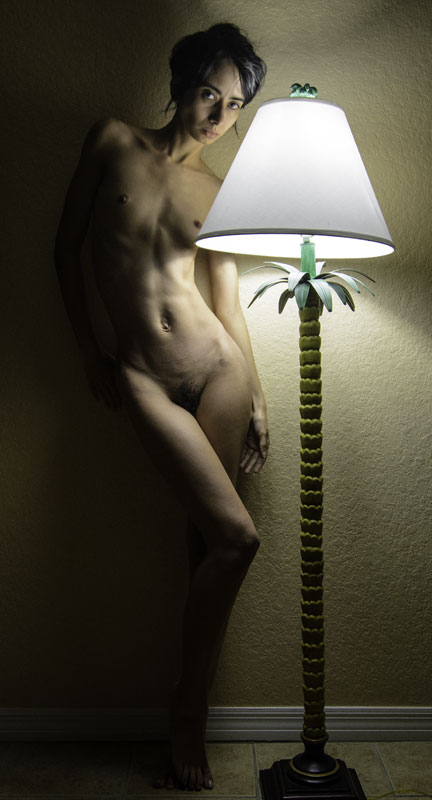 But sometimes all you really need is a window.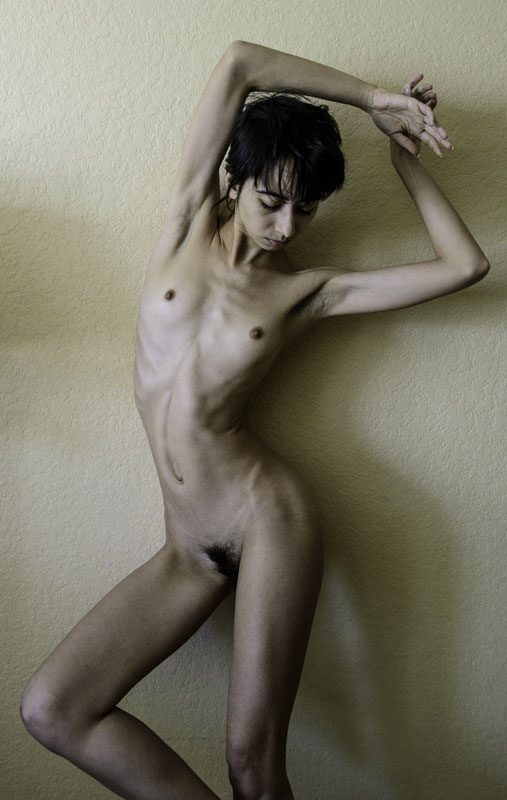 And, here we see the real, delightful, funny, charming Kat.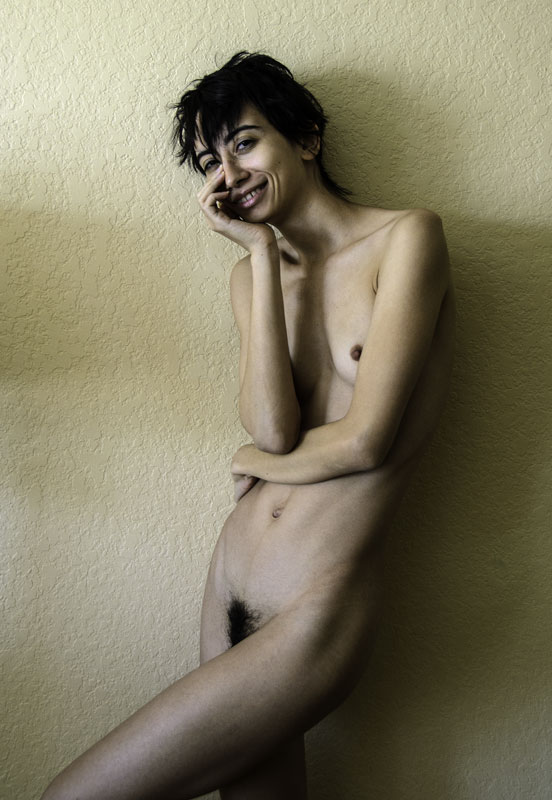 January 26th, 2014
OK.  I got carried away with the striped light.  I know it.  Sorry about that.  It's been done to death, but it's still fun.  And my truck was being repaired, so we were stuck in the condo and the Florida light is so strong and they put those mini-blinds everywhere.  And I'm bad at resisting temptation.
But we did other things while we were there too.  Here are a couple completely different things.
When we saw that skywriting Kelsey and I couldn't resist doing this one: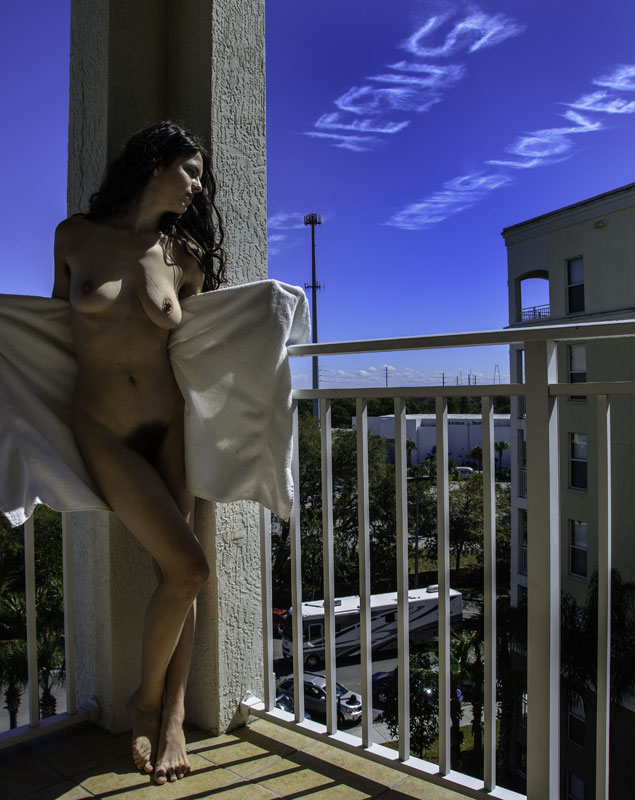 And I had my trusty old single-element soft focus lens with me, so I stuck it on the Nikon for a few shots like this one of Kat and JoJo: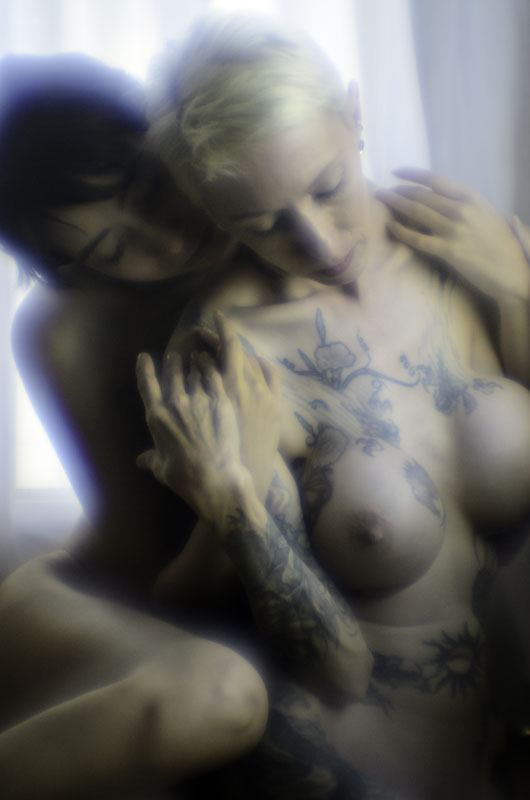 January 23rd, 2014
Sorry, I'm not done with the striped light photos yet.  But the end is near.  This time it's Kat letting the bands of light explore her body.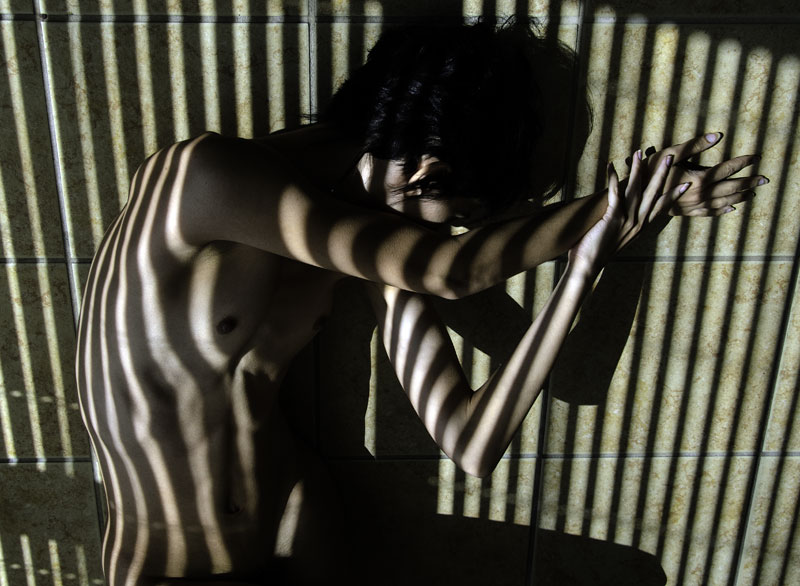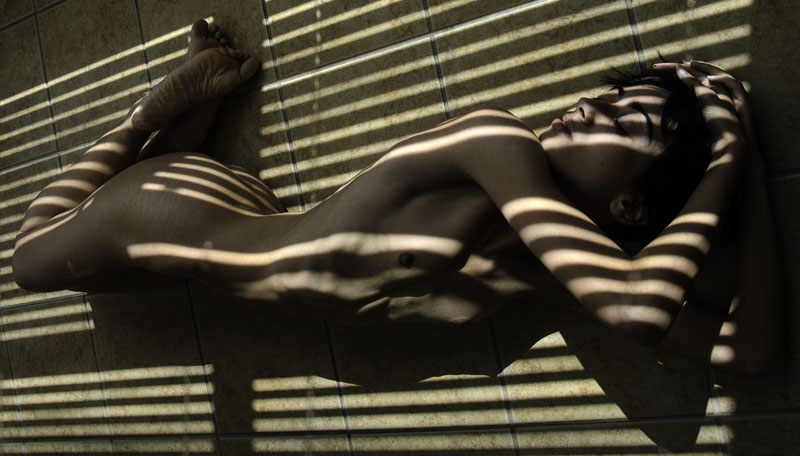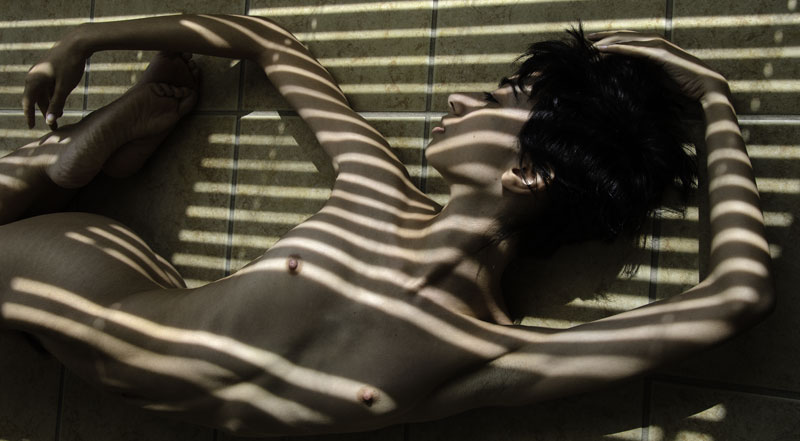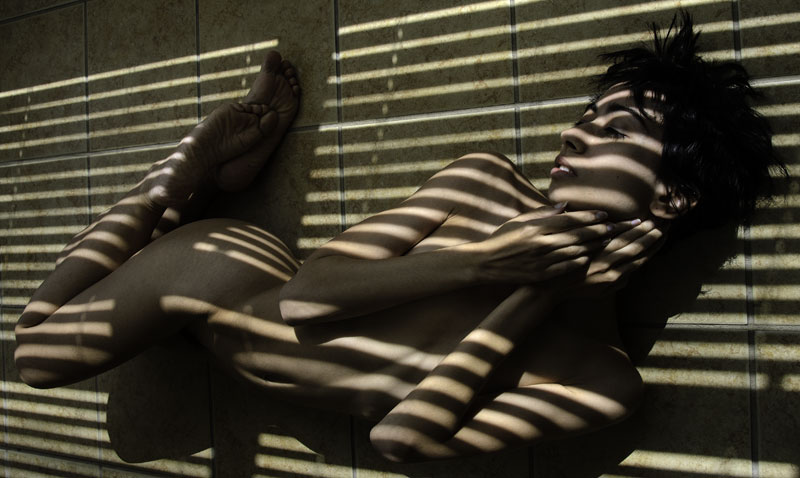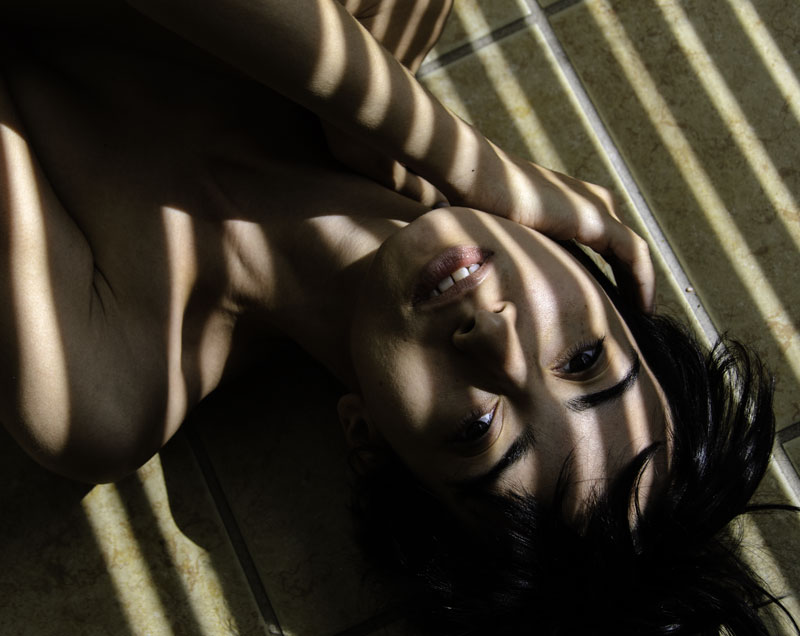 January 17th, 2014
Yes, I got carried away with the stripey light.  But it was fun.  The light was powerful.  The models were beautiful.  And my truck had broken down and was being repaired, so we were stuck in the condo with no way to go anywhere else.  And I do think they came out pretty well.
Here are a few more featuring the amazing, wonderful Kelsey.