September 19th, 2017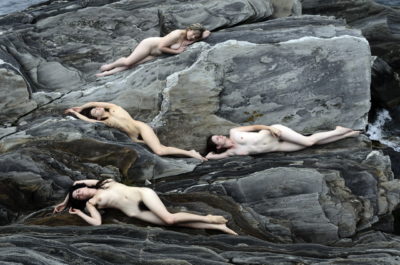 The photo above, featuring four of my favorite models on the rocky coast of Maine, is in the current show, "Multiples," at the Darkroom Gallery in Essex Junction, Vermont.
The artists reception for this show will be this Saturday, September 23. I plan to attend that reception. So, if you are in the Burlington area, please stop by and say hello.
The Darkroom Gallery is my favorite place to show my work. I've been in quite a few shows there, so many that they have me on their "Darkroom Gallery Masters" list. They have even sold my prints from past shows.
But, the gallery has announced that they are taking a break after 99 shows. They plan to be back next year with more shows. I'm going up to encourage them to come back. I'll be looking forward to what they do in 2018.
September 14th, 2017
Back when I still had my studio Ayn wanted to do a shoot with a bunch of ties. What Ayn wants, Ayn gets, as far as I'm concerned. So this is what we came up with.
That's right, folks, Ayn didn't even get naked for this shoot. I hope you aren't too disappointed.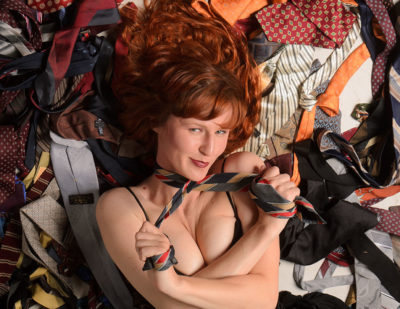 After we shot the ties I was playing around with one of my Micro 4/3 Panasonic cameras. (The studio lit photos were done with my Nikon D7000.) It was too dark over in the corner where Ayn was getting her things ready, but I snapped a couple frames anyway because I liked the way the light looked. This was a one-second exposure. I like all the stuff that happened when I hand-held the camera for that long.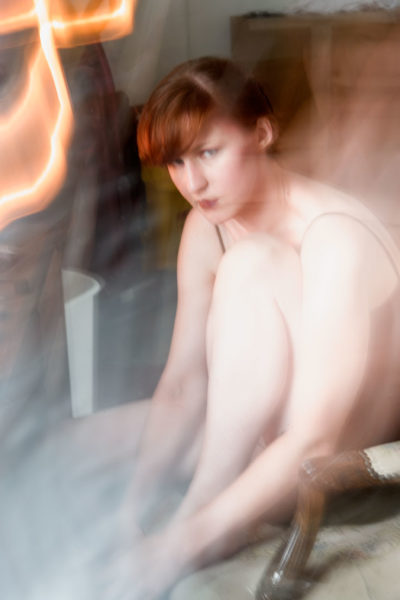 I did another shot where the shutter speed was just a bit shorter and got this more "normal" result. But I like the "flawed" photo better.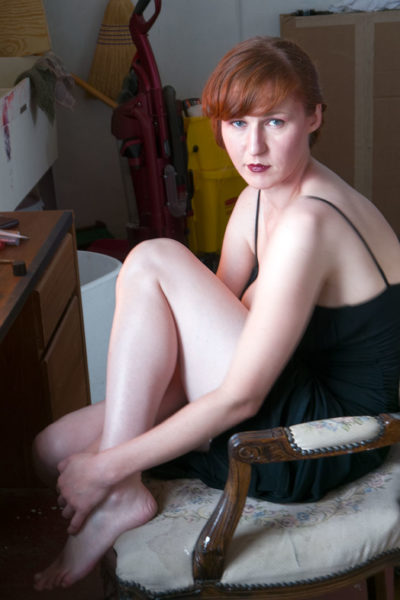 September 9th, 2017
I've received word that this photograph of Rachel up in Maine has been chosen for the upcoming show at the South East Center for Photography in Greenville, South Carolina. The show theme is "The Intimate Portrait." I'm particularly happy about this for a couple reasons. One is that I've been wanting to get my work in a show at this gallery for some time. The other is that the juror for this show was Joyce Tenneson.  I'm quite pleased that she found one of my photos to be worthy of inclusion in this show.
The show opens on November 3. If you live in the Greenville, SC area, please go take a look at the show.
September 2nd, 2017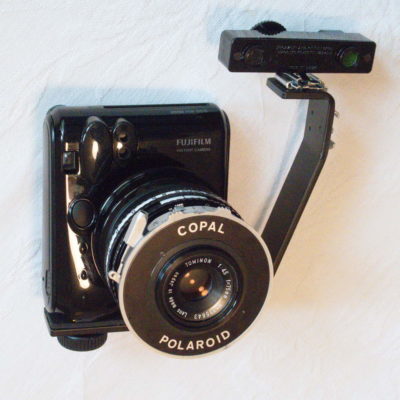 Finally! An Instax Mini camera with a sharp lens and full manual control and focusing. Thanks to Instantoptions.com. I'll be playing around with this and will report on how it goes.
August 30th, 2017
Sorry for not posting for so long. Seems like I've been on the road all summer. I'll get back to it soon.
Meanwhile, here a few headshots I did of my good friend and model Ayn.
July 30th, 2017
Near Salvation Mountain is a fairly strange community known as Slab City. And in Slab City is a fairly strange art community known as East Jesus.
So, after visiting Salvation Mountain we headed on over to East Jesus and I couldn't resist taking a few photos there.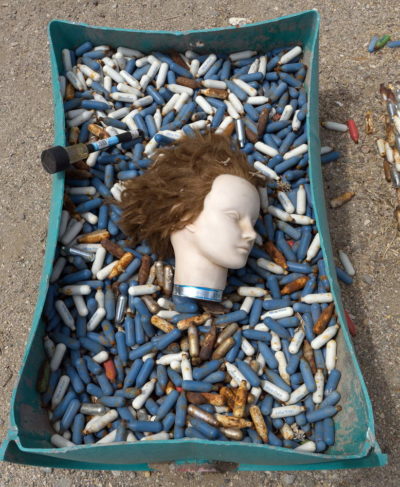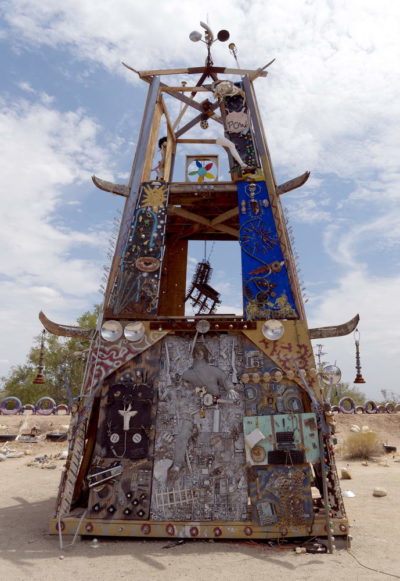 July 28th, 2017
Well, not exactly at the coast. I've been traveling. That's why I haven't been posting here. I went to the desert in Southern California. Thought I'd share a few of my photos from there. That's a pretty well known, often photographed abandoned gas station at the Salton Sea above. I couldn't resist doing my own photo.
This old boat just waiting for someone to restore it is parked at Bombay Beach right by the water.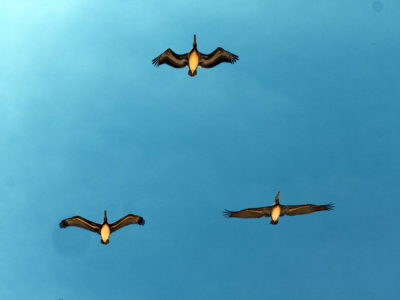 Pelicans at Bombay Beach. According to Wikipedia Bombay Beach is the lowest community in America, located 223 feet below sea level.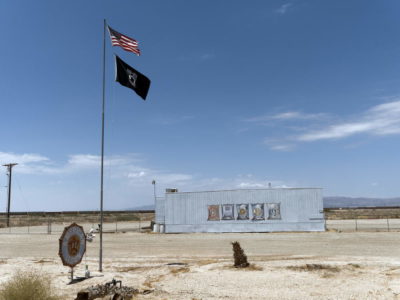 So I guess that would make this the lowest American Legion Post in America.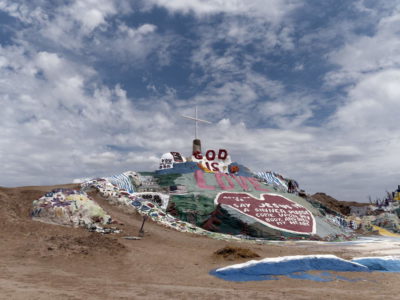 Go a little south of the Salton Sea and you just might find Salvation Mountain. It's a pretty amazing piece of American religious art that is worth visiting.
Sadly, the creator has gone to meet his creator a few years ago. Volunteers seem to be maintaining the place now, but I wonder how long it will last now that the man inspired to create it is no longer there. Better go see it soon.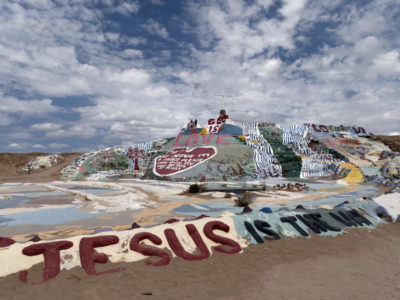 That's all for now. I'll be back soon.
July 20th, 2017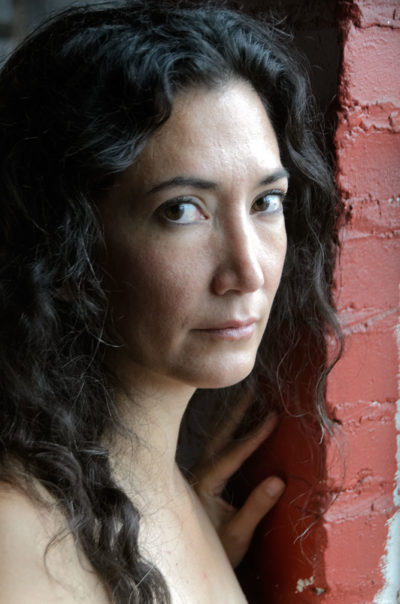 I took my lovely friend to my studio for a few more photos.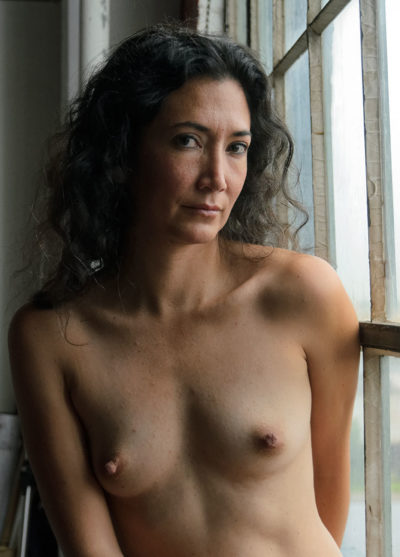 I've always loved simple window light, so we worked a bit with that.
And we played around a bit with studio flash lighting.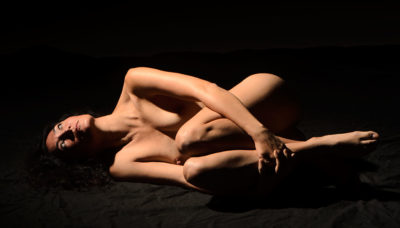 But mostly it was just a time for making photos of a lovely woman.
July 7th, 2017
Last summer a friend and fellow photographer agreed to pose for some photos.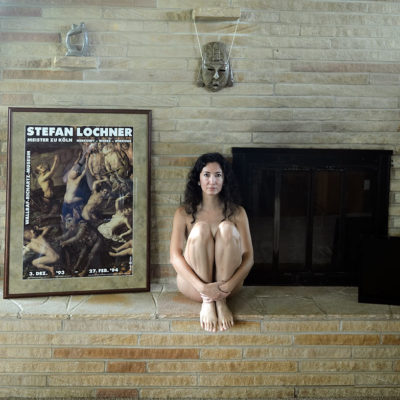 She is a lovely woman and she had a beautiful home where we worked together to make these photos.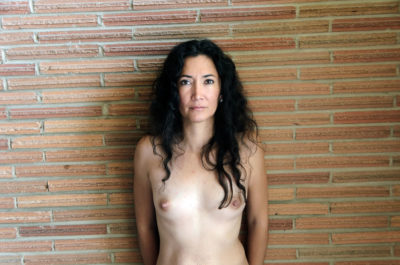 Her back yard also was a nice setting.
But she is so lovely that I couldn't resist just making some portraits of her.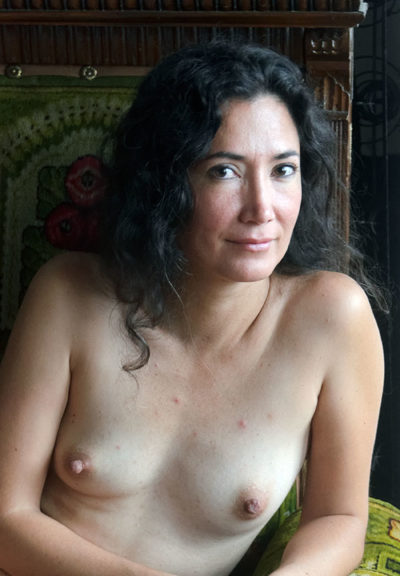 I'll have more work with this lovely lady coming in another post.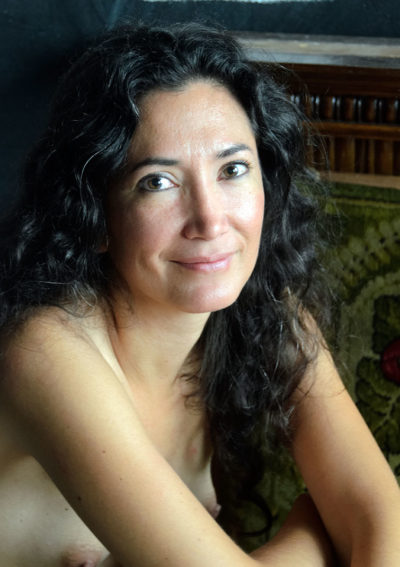 July 3rd, 2017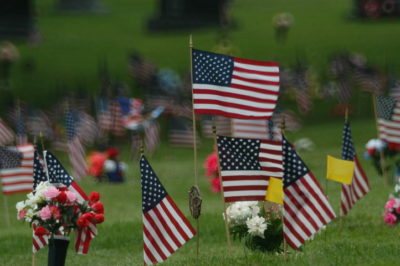 Tomorrow is Independence Day here in the good old U. S. of A. So here are a few flag photos to mark the occasion.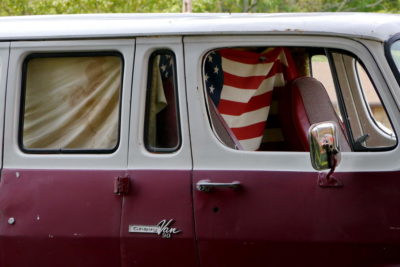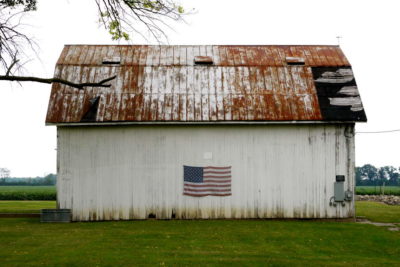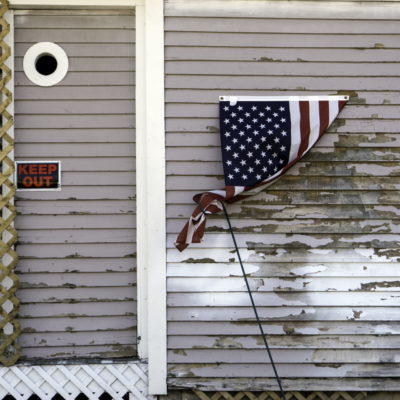 And, since it's been a while since I posted any nudes, here are some sort-of nudes with the wonderful model, Angie, taken a few years ago.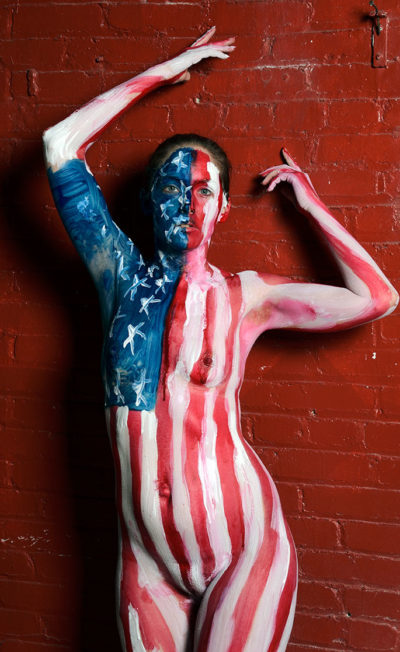 This next one was taken for my "Eve" series.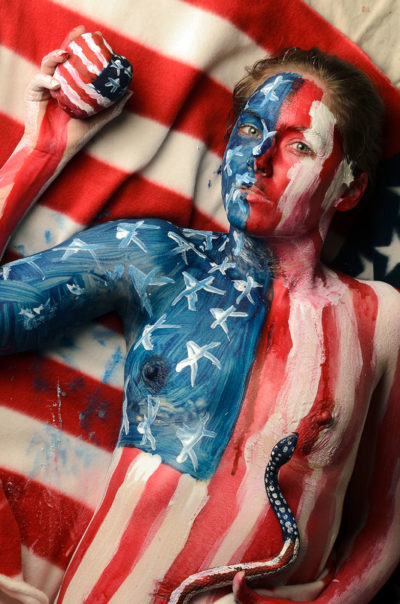 And one more before we go. Have a happy Fourth!