April 22nd, 2015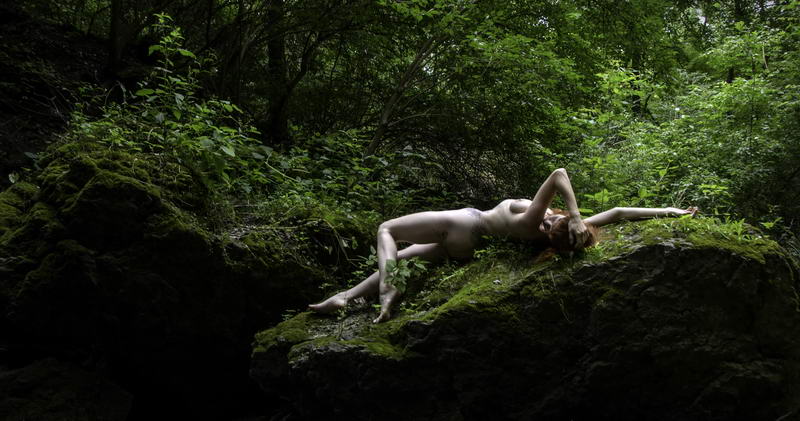 My friend, Joel Belmont, issued a challenge about using models who don't fit the current standard pretty 20-something mold. Here's what he said:
"I'm going to put a challenge out there – myself included. It seems like when we look for models, we look for someone mid-20′s, classic proportions… full figure, ample breasts, curvy hips, smooth skin, long hair. My challenge is to photograph someone (or post photographs you have made of someone) that is outside this seeming modeling norm. Whenever I've made nude images of older people (50′s – 60′s) or even large people (300+ pounds), my work has always grown from challenging myself to look for beauty in places beyond the easiest ones. Even if it's a week or two from now that you have a chance to photograph someone – please post a photo when can."
I'm posting my response on here for you all to see. I prefer to work with older models. My favorite models have often been women in their 40s. I believe it may have been Carol Channing who said, "A woman doesn't become interesting until she turns 40."  (I haven't been able to verify that quote, so let me know if I remember it wrong.)
I just did a quick scan through readily available photos to come up with this group. These are all models who are outside that 20-something age range. They are, however, all beautiful and all are wonderful models who have helped me create my work. Some are no longer modeling. I'll include links for those who are current models.
Above, in a photo that was published this year in the Jan-Feb issue of French PHOTO magazine, is Ayn Kaethchen. Ayn is in her 40s and has teenaged children.
Below is Kimothy, a friend of Joel's. I did this photo of her on the pass above Aspen. She was about 50 years old at the time.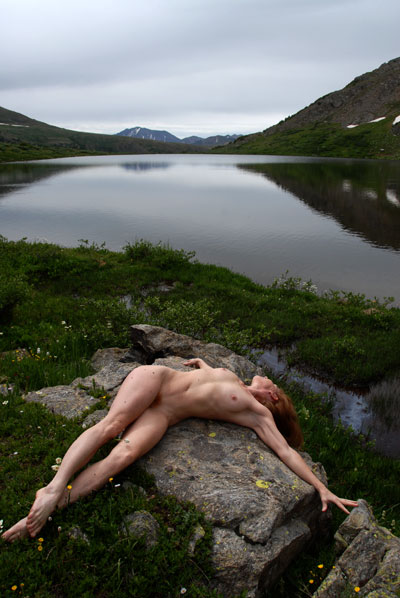 This is a great model who I love working with, Claudine.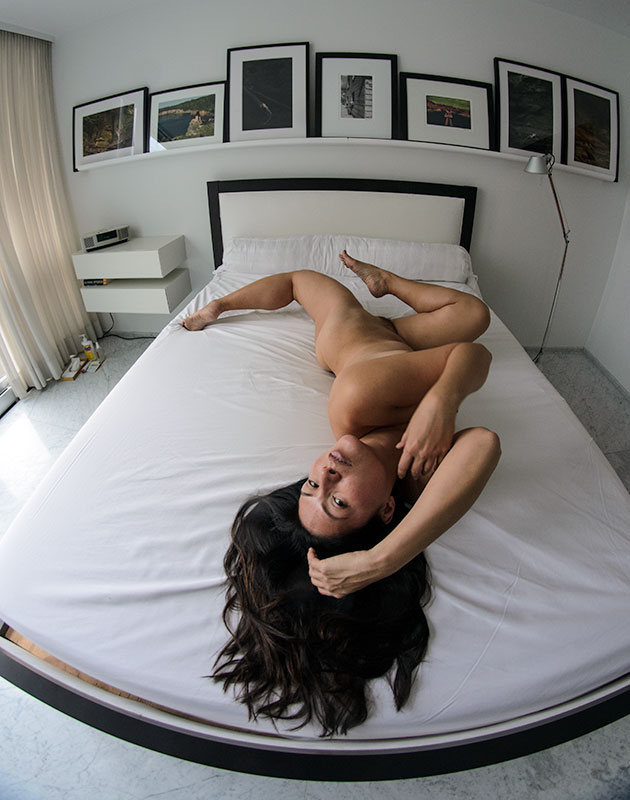 And here is the wonderful Angie who has had a couple children and continues to be a fine model.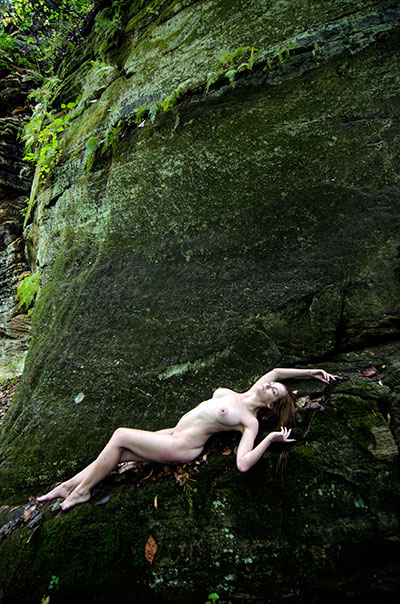 Crimson Reign is beautiful and talented. She's in her 40s and has grown children.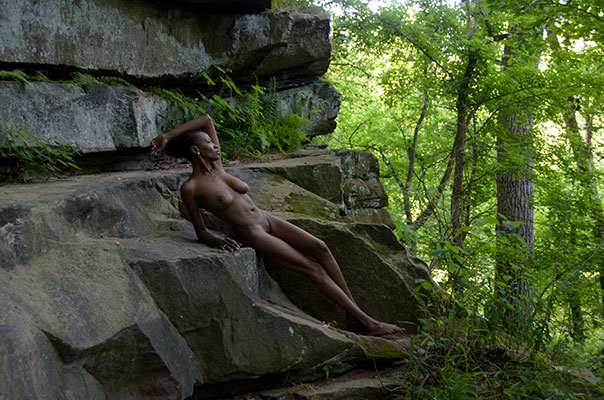 Peyton Fontaine, late 30s and beautiful.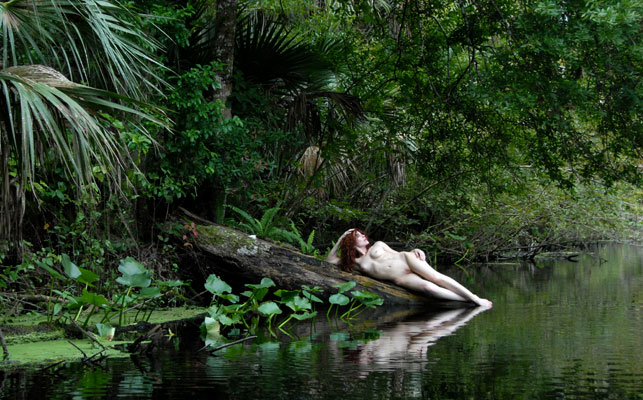 I love working with JoJo. She's wonderful. A great model.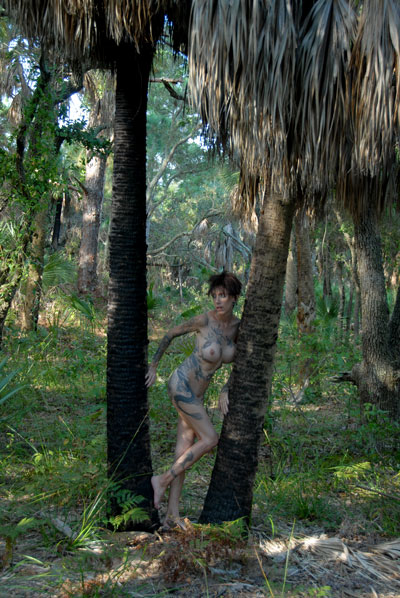 The photo below was published in French PHOTO. They ran it a half page. The model was in her 40s at the time we did the photo.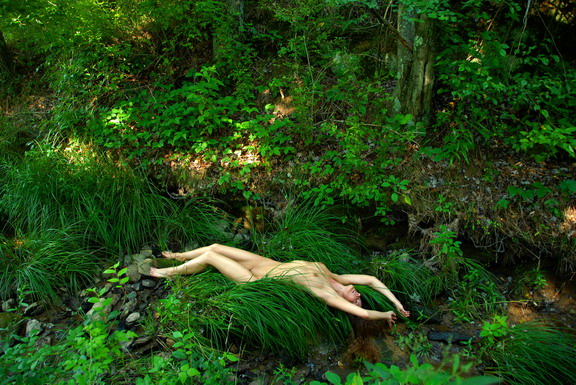 Another 40-something model who had grown children.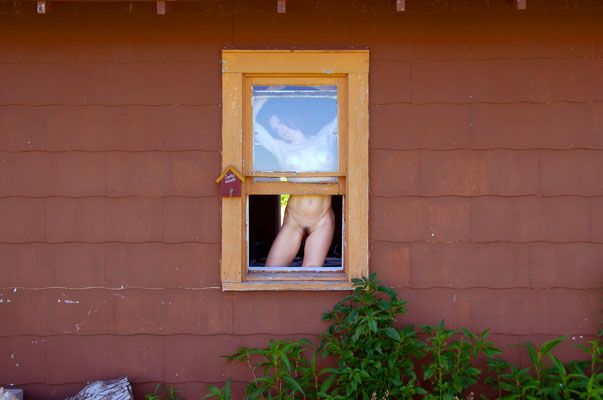 And one more…40s with kids.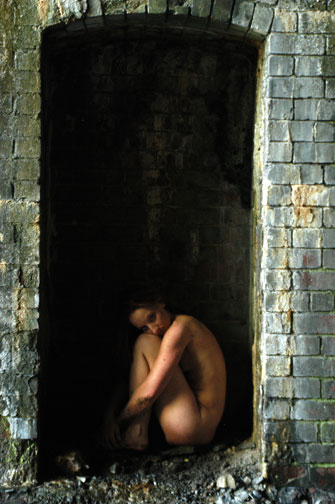 And finally, Artistic Physique, who continues to model for me and is always amazing. She's in her 40s.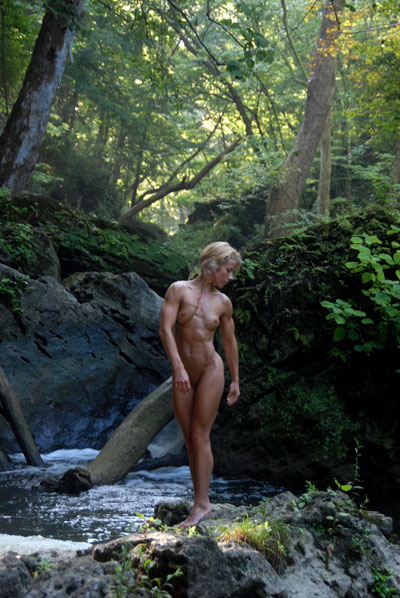 There are a lot more I could include. Beauty is not age-dependent. And models in their 40s are great because they know themselves better than 20-somethings. They know why they are modeling and are largely free of illusions about what it means.
April 11th, 2015
Yes, I've been neglecting my blog. Sorry about that. Other things are taking priority in my life right now. But I'm sure I'll get back to regular posting here someday. Meanwhile you can see something new from me just about every day over on Ello:  https://ello.co/davel51  Come over and check it out. It's a great place.
But today you finally get a new post. That's my friend Natalya up there. I photographed her in a hotel room using my Speed Graphic and some of the last of the Fuji 3000 speed instant black and white film. The idea of these photos was to show different aspects of who Natalya is and can be.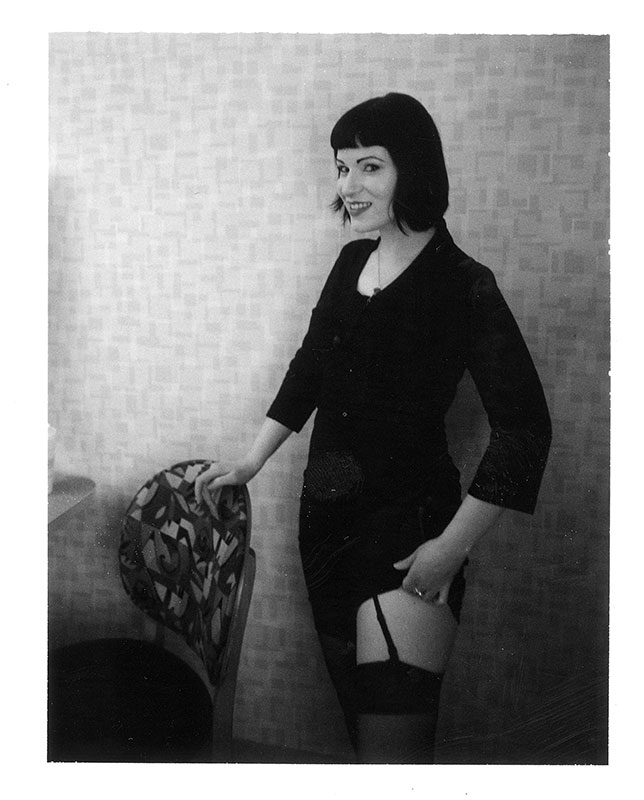 Natalya, like every human being, has many aspects to her personality. These photos show just a few of them.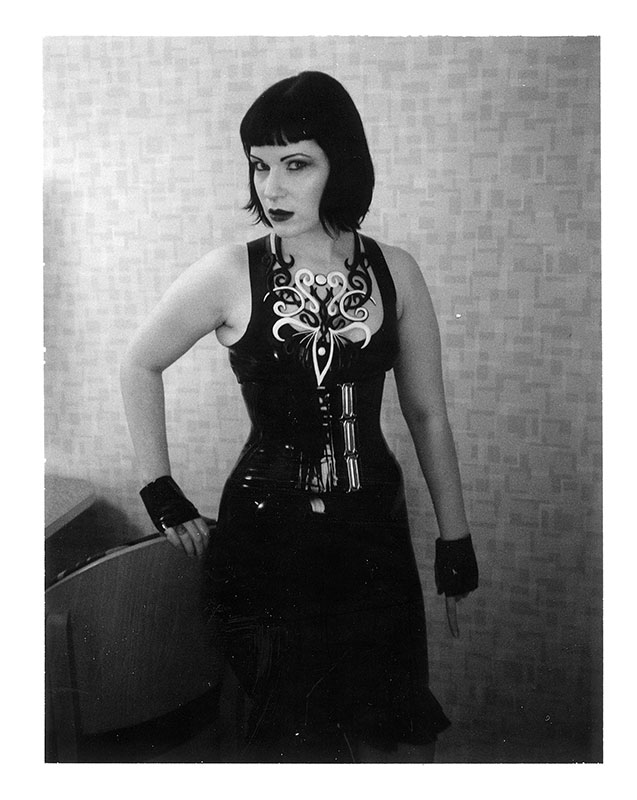 There's a lot to Natalya and I'm very happy to know many of the versions of her. They are all quite wonderful. I still have some of the Fuji 3000 film left and I'm continuing to use it to work on a series of similar photos. Volunteer models are welcome to apply. Try not to get hurt in the stampede. When the last of this film is gone there will never be any more of it with these unique qualities.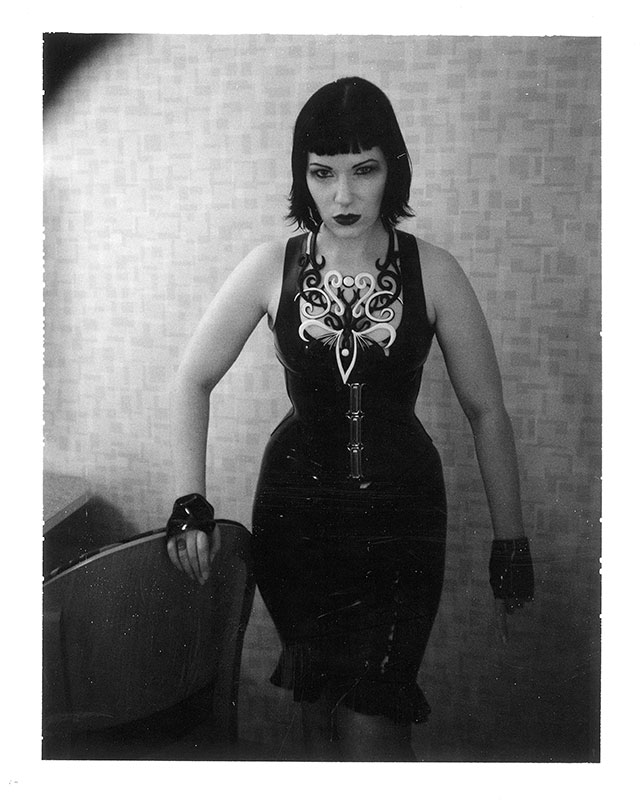 March 2nd, 2015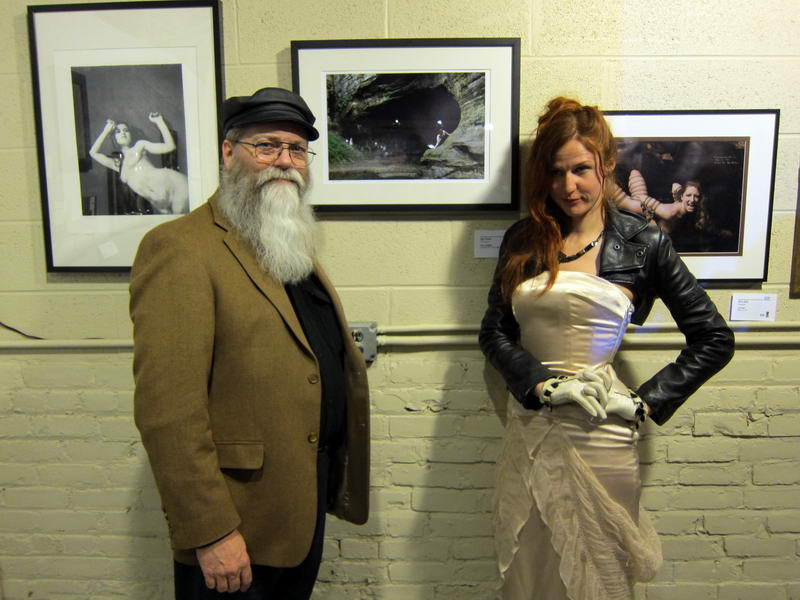 A little over a week ago I went to the closing night of the Dirty Show in Detroit with a few friends. It was a fun trip. That's me with Ayn above beside one of the two photos of Ayn that were in the show.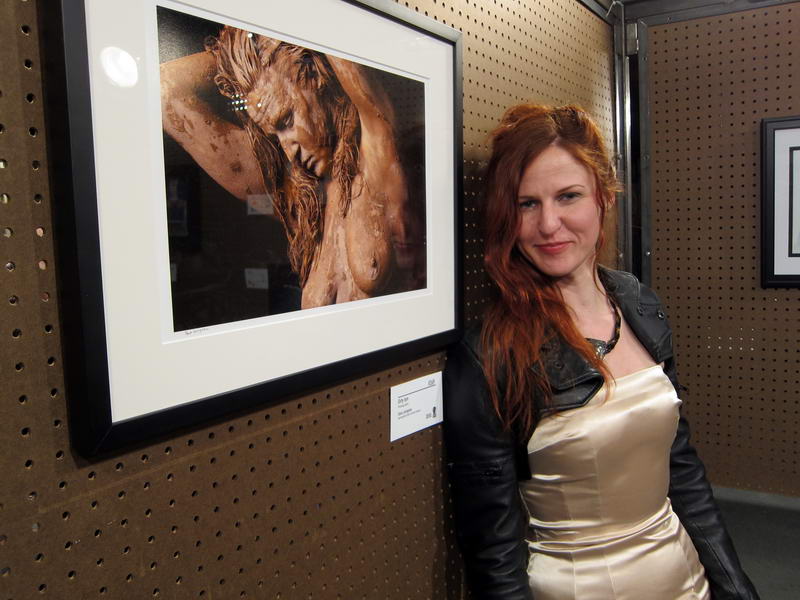 And there is Ayn with the other photo, which seemed highly appropriate for the Dirty Show. We took some really dirty photos at that shoot.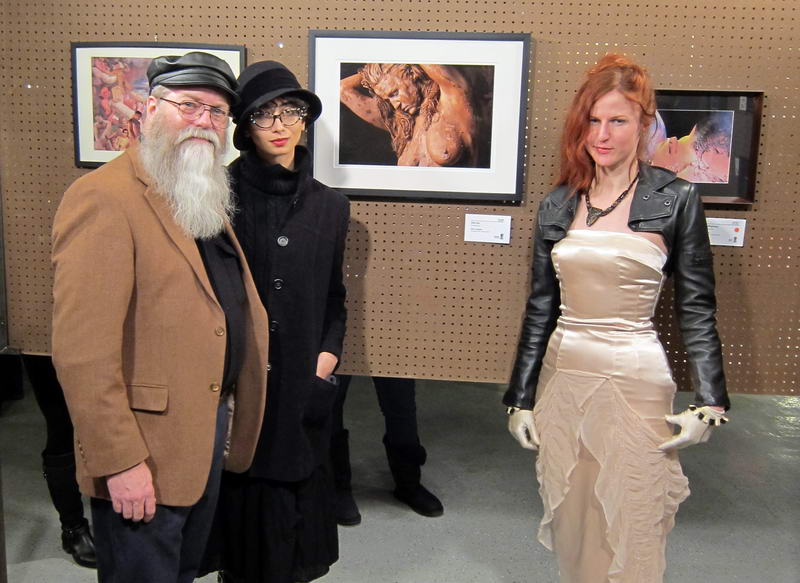 Lovely Kat came up from sunny Miami to join us for the show and experience the cold and snow of Detroit, most likely to remind her why she lives in Miami. My photos of Kat have been in past Dirty Shows.
If you've never been to the Dirty Show that's an omission you should correct. It's a pretty amazing show. It will come around again next February. Be there.
February 14th, 2015
The Photographic Nude show opens today at the Lightbox Gallery in Astoria, Oregon. The gallery has just announced the winners of the awards for the show and I'm pleased to learn that my good friend, Dave Rudin, has been awarded first prize. Congratulations Dave!
The winning photo is one of Dave's best and one I've long admired. I don't think Dave will mind if I share it with you.
Of course, I also have a photo in this show. You can see all the photos in the show at the link above. It's a great show, one I'm very proud to be part of.
Here's what the show looks like hanging in the gallery. That's Dave Rudin's photo third from the left: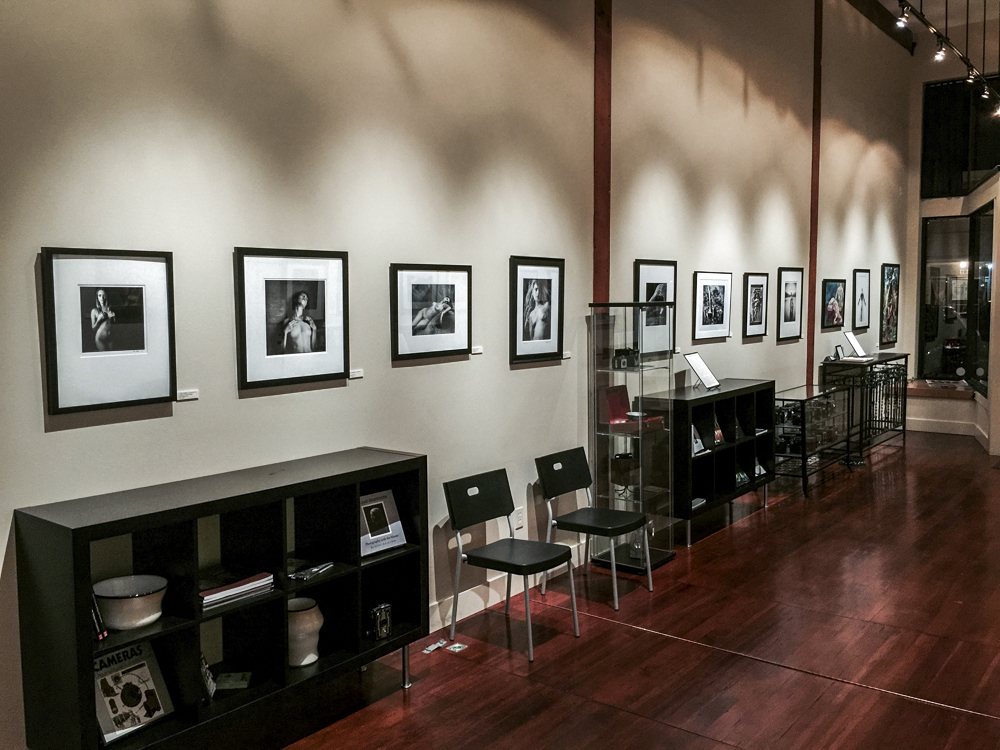 And there is mine, second from the right: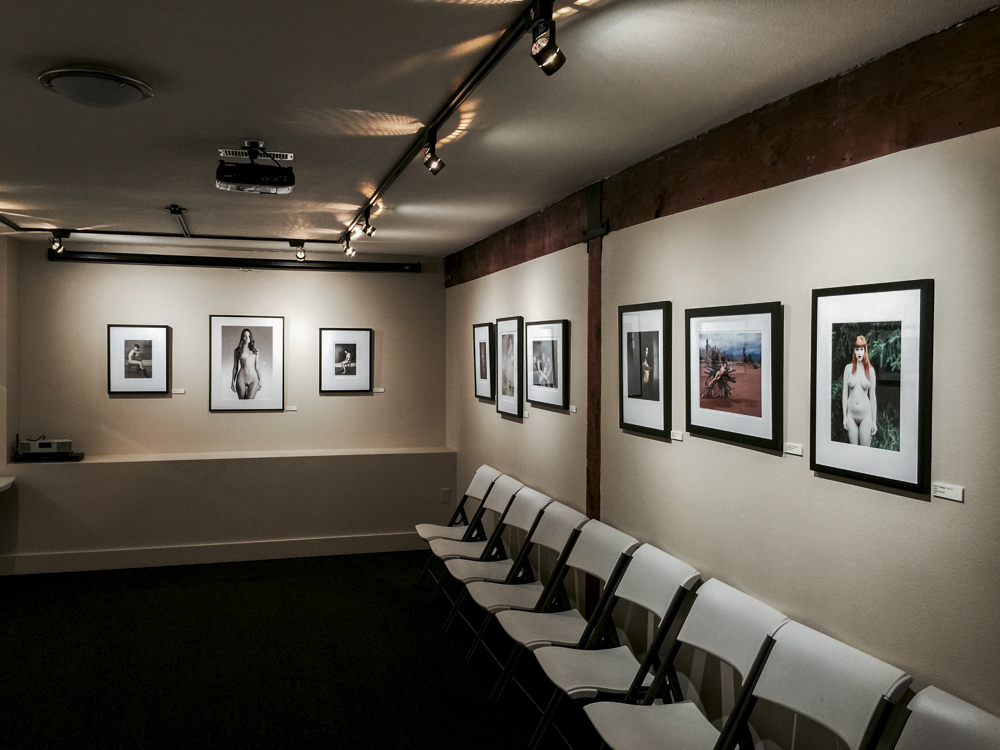 You'll be able to see the gallery photos better if you click on them.
February 12th, 2015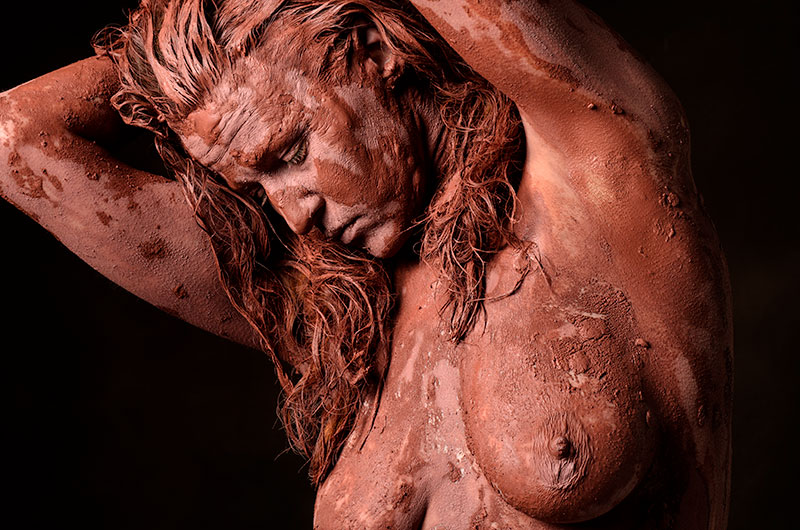 Sorry I've been neglecting the blog a bit lately. Life is busy and I'm still recovering from my stay in the hospital last month. But, I'm posting almost every day over on Ello. So you should go over there if you want to see more frequent photos. https://ello.co/davel51
Meanwhile, it's time again for the Dirty Show. I got talked into entering the show again this year. I have two photos in the show, both of my friend and wonderful model, Ayn. Those are my photos for this year's show above and below.
I'll be attending the show on closing night, Feb. 21. If you are there that night be sure to find me and say hello.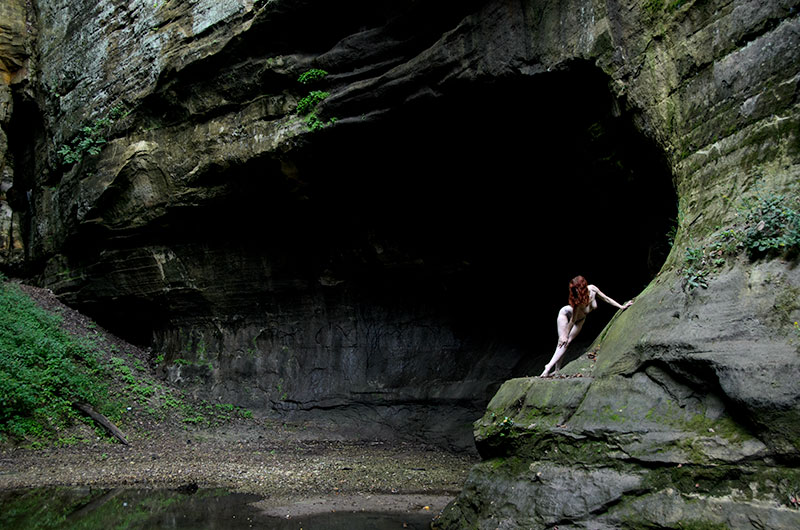 January 28th, 2015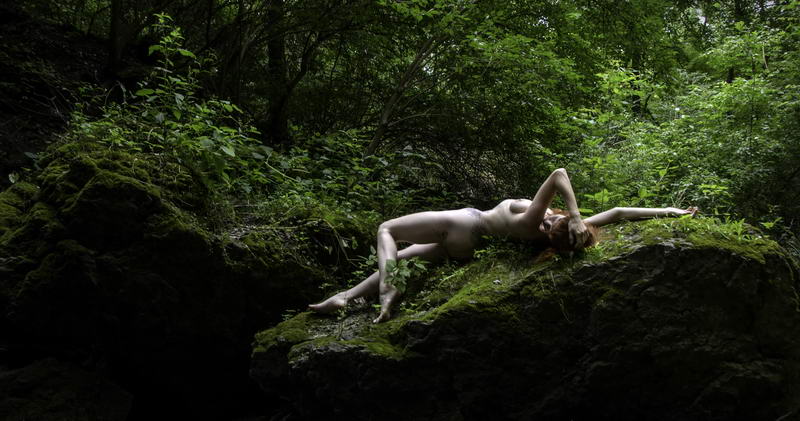 I'm sorry for the lack of posts recently. I'm still recovering from my recent illness and am very far behind in many things including posting on this blog. I'm doing much better, though my recovery is not yet complete and I'm still moving a bit slow. But I'm getting back into it and will try to post more often.
Today's news is that the photo above of my friend, model, singer and actress, the multi-talented Ayn Kaethchen is in the current issue of French PHOTO magazine.
It's their contest issue. Their annual photo contest is the largest in the world, according to the magazine. And I've long considered French PHOTO to be the best general circulation photo magazine in the world. So I enter their contest every year. For many, many years…I've lost count…I've had a photo in their contest issue nearly every year. I've been entering for so long that I used to have to send prints to France via snail mail. Can you imagine?

They seem to like my work in France. It's much better received there than in the US. Several years ago French PHOTO also invited me to send them some files to place in their on-line store to sell prints.
The photo was taken just a few miles from my home in Ohio.
Below is the page in the magazine. If you look closely you'll see that my good friend Dave Rudin also has a photo on the same page. My friend Gary Mitchell also has a photo in this issue of the magazine.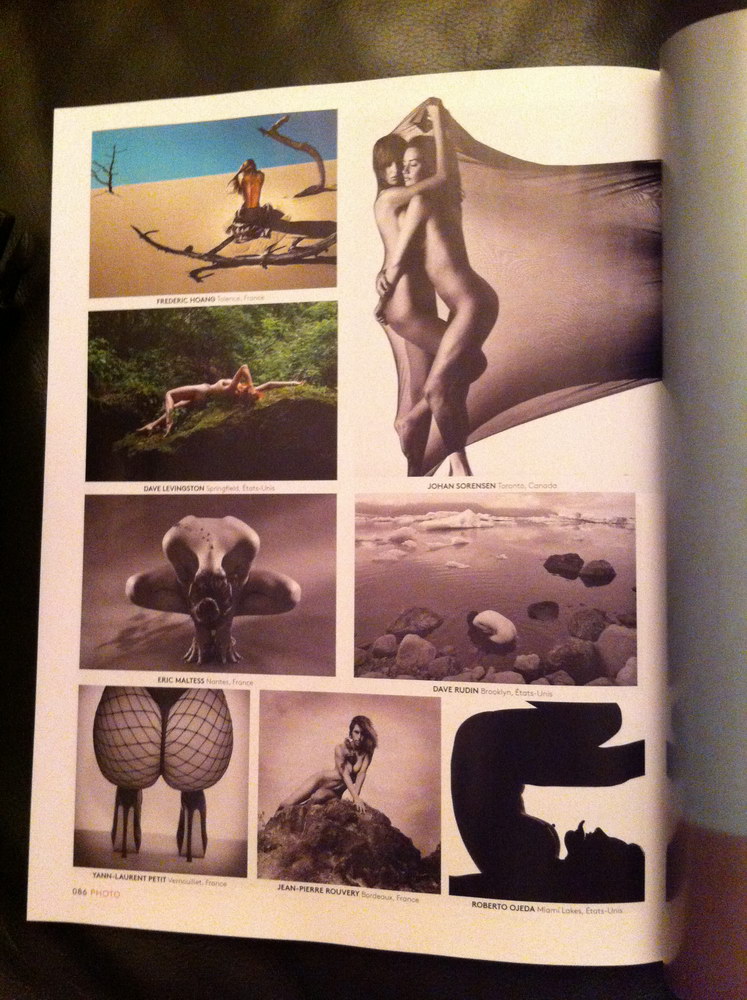 By the way, this photo is included in Ayn's 2015 calendar. It's not too late to order a calendar. A great way to get a copy of this and other photos of the amazing Ayn. Just click on that link or on the calendars in the right column.
January 18th, 2015
I'm out of the hospital and slowly getting better each day, though I do think it will be at least a week, maybe two, before I will be approaching my usual level of abnormal. Thanks much for all your expressions of concern. This is the sickest I've ever been in my life, so it has been quite an experience for me. I'm very happy to be sitting up and only in minor pain at the moment.
I'll get back to regular posting here soon.
On a happier note, while hospitalized I received notice that one of my photos was accepted by the Lightbox Gallery in Oregon for inclusion in their 2015 show, The Photographic Nude, which is "dedicated to the memory and the creative spirit of Ruth Bernhard." Bernhard was a wonderful photographer and I'm honored to have my work in a show that remembers her.
Here's a link to the page about the show on the gallery's website:http://lightbox-photographic.com/shows/the_pn2015
And here's the photo, featuring the amazing
Brooke Lynne
. It was sleeting on a wintry day in mid-May when we did this photo at Flathead Lake a little south of Glacier National Park. Thank you, Brooke, as always, for your dedication and toughness.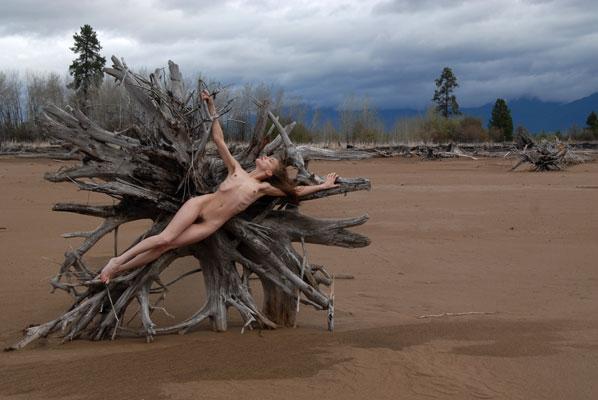 January 15th, 2015
I'd like to share a few thoughts about my recent interface with the Medical/Industrial Complex.
A brief recap of what happened to me:
I got sick with what appeared to be the flu. Actually, it was a drug reaction to an antibiotic I was taking for the aftereffects of bronchitis. I was on the next to the last day of a two-week course of the antibiotic, so I didn't suspect it might be the problem, and I kept taking it for a day after the reaction started. That made me very sick.
I went to the ER where the doctor originally diagnosed me with a "stomach bug" and signed my discharge, saying I'd be fine in a day or two. But he took a second look when he saw that I appeared to be getting worse. At that point he noticed the head-to-toe rash that I had developed and realized it was probably a drug reaction.
Wanting to be sure of the problem, the doctor ordered several tests, leading to a lumbar puncture to look at my spinal fluid because meningitis was a possibility.
I was admitted to the hospital where I spent several days recovering.
I'm now out of the hospital recovering, not from the drug reaction, but rather from the spinal tap. They tell me I will need 3-4 weeks to fully recover. Right now just writing this at my computer is pushing me to the limits of what I'm physically able to do.
If you look that over you will see that everything, except the original lung issue from the bronchitis, was all a result not of disease, but rather a result of medical treatment.
Now, don't get me wrong. I'm not complaining about the care I received. Far from it. I was very sick, the sickest I've ever been, and they cured me. I'm glad.
And I'm not a Luddite. I appreciate modern medical science and the great improvements in the health of nearly everyone as a result of the great health care we enjoy in our country.
Every single person I encountered in the health care system during this misadventure was wonderful, caring and obviously highly skilled.
But, I have to wonder if I might have been better off with care that wasn't quite so great. If instead of being concerned about other possible problems, what would have happened if I had just been treated for the drug reaction and then watched in the hospital for a day or two in case there were other problems? I don't know the medical protocols for my situation, but I'm sure the care and diagnostic decisions were proper and intended to make sure something much worse wasn't going on.
So today I'm still sick…not with any disease, but with the aftereffects of that spinal tap. Let me tell you, those aftereffects are not minor. I suspect that, if I had not had the spinal tap, I would be completely fine today. The effects of the drug reaction would be long past and I'd be back to going about my normal life. Instead I can barely function and it looks like this is going to cost me several weeks of my life. And this is shortening my life not by losing a few weeks at the end with tubes running into me and struggling for every breath. These are several good weeks taken from me now, when I could be out there enjoying life and getting things accomplished.
Maybe in my case the health care was just a little too good. So it goes.
January 13th, 2015
I've been gone from the internet for a week. That was not my plan. I had planned to be very busy and therefore to have a limited presence here for a while, but that's not what happened.
Here's the Cliff Notes version of the past week: On Wednesday I got sick. Thursday I got sicker and went to the ER. Friday I was admitted to the hospital. I was there until Monday being very sick, the sickest I've ever been in my life. It was very unpleasant. Now I'm out of the hospital and better and expected to fully recover…though they say that may take another four weeks or so.
If you want the TMI version, keep reading.
On Wednesday I started getting the shakes, alternated with bursts of sweating. Then I started throwing up. I thought I was getting the flu. Thursday I began getting progressively more and more ill. In the afternoon I went to the ER.
At the ER the doctor initially diagnosed it as "a stomach bug" not the flu and signed the discharge order, telling me to just go home and I'd be fine in a couple days. But then he looked back in on me and saw that I was getting worse, while he would have expected me to already have started improving. So he decided to not let me go, and to examine me more carefully.
Immediately he noticed that I had a severe rash from head to toe. It never itched, so I was too busy throwing up and being miserable to have noticed it. The rash lead to the conclusion that I was having a drug reaction. I had been taking a sulfa antibiotic for a couple weeks because of some left over lung infection from a bout of bronchitis. I'd never had a drug reaction in my life, and had taken sulfa drugs before with no problem, but this time the drug decided to wait until right at the end of the prescription to try to kill me.
Because I thought it was the flu and had been taking the sulfa for two weeks without a problem, I never suspected that was the problem and kept taking the sulfa after the reaction started, finishing the prescription just before going to the ER.
The doctor wasn't sure the drug reaction was all that was going on, so test began. Chest X-rays, a CT scan, and then a spinal tap. For a long time Meningitis was the leading theory.
By the time I got into a hospital room in the early morning on Friday I was miserable. The most miserable I've ever been, and that's saying something. At one point I remember seeing these objects in my mind. There were three identical objects, side by side. Somehow they represented the Past, Present and Future. Or Yesterday, Today and Tomorrow. Something like that. And I remember thinking that if the level of misery I was feeling was going to continue into the next 24-hour period, I was just not going to be able to do that. Any option. ANY. OPTION. Was superior to feeling like this for another day. Continuing feeling this way was just not something I was able to do. I would have agreed to anything, including not continuing to exist, just to avoid going on like that.
I was sick.
Understand that I'm not used to being sick. I've been very fortunate and relatively healthy all my life. My health problems are of the annoying variety, like arthritis and glaucoma, not the "kick you on your ass" variety. I get the flu shot every year and I don't get the flu. It had been at least 20 years since the last time I threw up. The last time I was admitted to a hospital was in the first grade when I had my tonsils out. This was a very new, very scary experience for me.
Once I got to my room in the hospital and they started doing things to help me recover, my level of misery quickly dropped to barely tolerable. But then the headache started, caused by the spinal tap. Turns out most of my time in the hospital was spent trying to recover from the spinal tap. I'm still recovering from the spinal tap, and will be for weeks.
The final diagnosis was drug reaction with aseptic meningitis. That means the abnormalities in my spinal fluid were most likely caused by the drug reaction. Nothing contagious was going on. All the tests on my spinal fluid came back negative.
The rash is fading (and still not itching). The headaches are mostly gone now, just a threat in the background to keep me from trying to do anything physical. I have the good drugs if the headache returns. Typing on the computer is the most strenuous activity I'll be engaging in for a few weeks.
But I'm alive. I'm feeling better. And I'll be back at it soon.
I can't say enough good about the care I received. Every single medical professional I encountered during all this was just extremely good to me, worked hard to help me, and made me feel well cared for. Especially notable was Nurse Angie who took it upon herself to research my condition on her own time. That resulted in her finding the best drug to use for my headache. Until she gave me that, what they had been giving me just reduced the intensity of the headache. An hour after taking the new drug, the headache was gone. That's significant. This headache was of the mind numbing, nausea educing variety. The pain level was a 9 on a scale of 10. Having that gone greatly helped me recover.
But most of all I have to praise my wonderful wife, who was there beside me through this whole ordeal, making sure the doctors and nurses knew what was happening with me  and sleeping (mostly not sleeping) on the sofa beside me the whole time I was in the hospital, taking care of me the whole time. It would have been a lot more awful if she hadn't been there. In no way do I deserve such a fantastic, loving, dedicated wife. She is a major blessing in my life.
Now I've had a full night's sleep without any tubes running into my body and nobody waking me up every couple hours to stick needles in me. I don't think I achieved REM sleep at all during the whole hospital stay. Just a good night's sleep was a real blessing and helped me feel much better.
So, that's where I've been. I'm very glad to be back.
January 4th, 2015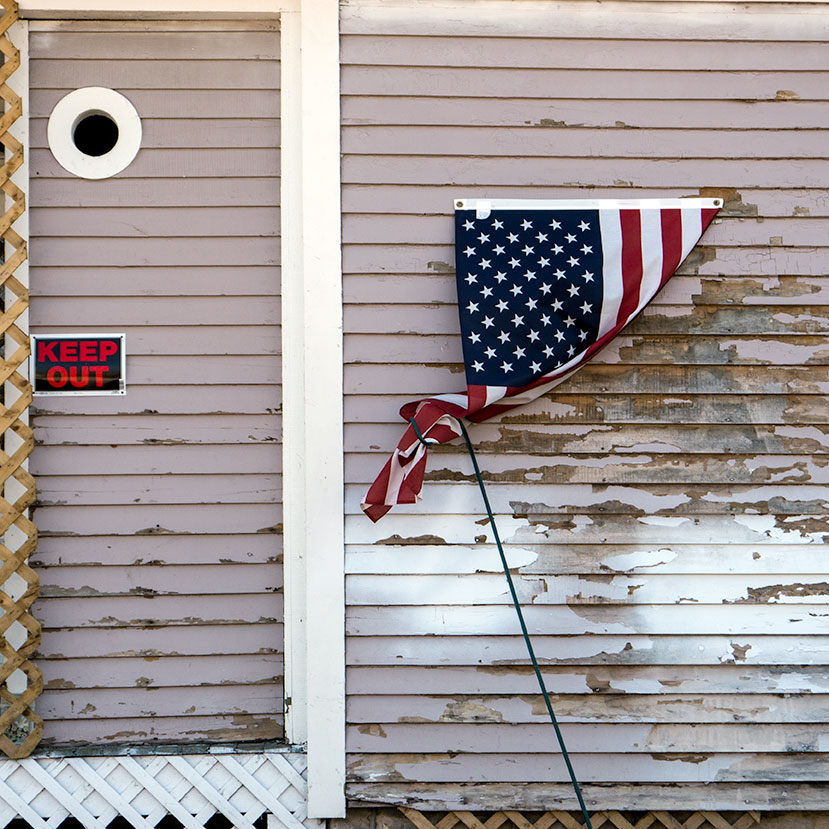 I've been traveling the last couple days and forgot to let you know that I have a print in a show at the Darkroom Gallery in Essex Junction, Vermont. The show opened Friday and runs through January 25. If you are in that neighborhood you might enjoy stopping by to see the show. It's a very nice gallery and a great place to show and view photography. Tell Ken I sent you.
The exhibit is called Con(text):Symbol and Image. At this link you can see the show on line if you can't make it to Vermont:http://www.darkroomgallery.com/index.php/exhibits/current
Above is the photo I have in the show. It was shot with my Panasonic G5 and the kit zoom that came with it. I had the electronic viewfinder set for square format because squares can be fun and it reminds me of my old medium format days: