August 4th, 2015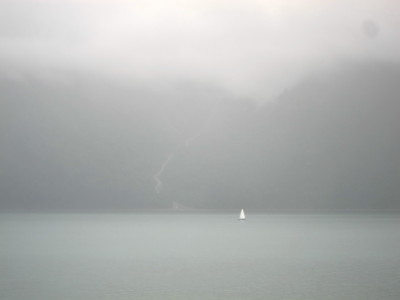 August 3rd, 2015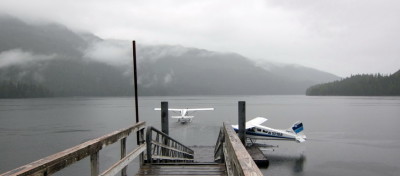 A quick taste of things to come. I've been away. Way, way away.
Now I'm way behind. I'll get some more new stuff posted soon.
July 14th, 2015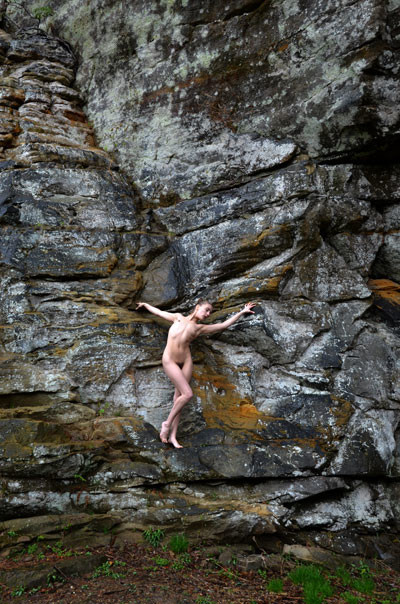 Here's Brooke Lynne hanging out on a cliff at Blackhand Gorge.
July 7th, 2015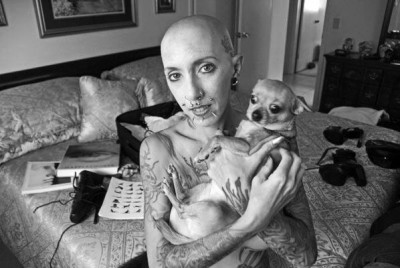 This is a photo of my friend JoJo Suicide from my "docunude" project. I haven't heard from her in a while and I'm a little worried about how she is doing. She is a wonderful, quiet, sweet person. Not what you'd expect when you see her tattoos and piercings. I hope she is ok.
July 3rd, 2015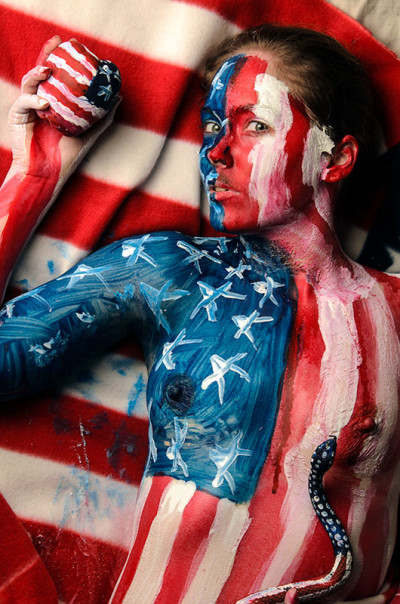 A while back I decided to add a flag photo to my Eve series. I thought the temptations of patriotism had some relationship to the temptations in the Garden of Eden.  Angie agreed to subject herself to the body painting and did a fine job being Flag Eve.
We also shot a few non-Eve photos while she was painted: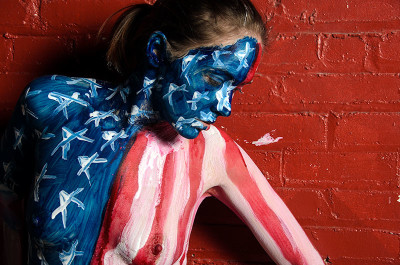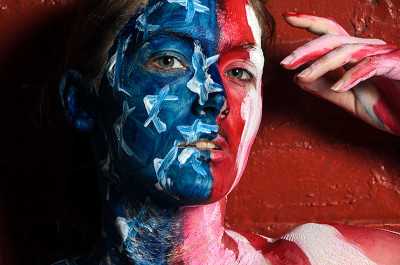 Editors note: WordPress seems to have updated to a new version and now I can't get the photos to center. Sorry about that. I don't like the look of the page when they aren't centered, but nothing I can figure out to do will get them where they belong. 
June 21st, 2015
Sorry for the neglect of this blog. I've been very busy in recent months and I'm also still not totally recovered from my illness in January. But mainly I've been captivated by Ello. I post a new photo over there almost every day. As I've said before, go there if you want to see stuff. And join, it's a great place with none of the deprecations that Facebook forces on you. If you need an invitation I can send you one. I just need your email address.
Here's my page on Ello:  https://ello.co/davel51
But I don't really want to abandon this blog, so I think I'll start posting on here some of the photos that I'm putting on Ello. I won't be writing much if anything about them, I'm afraid. It's the writing that takes the most time and that's what's been stopping me from posting. So, mostly just photos, at least for a while. Of course, I may be writing things from time to time when I feel like it and have time.
And here's a recent photo that I posted over there. The amazing, lovely Kat: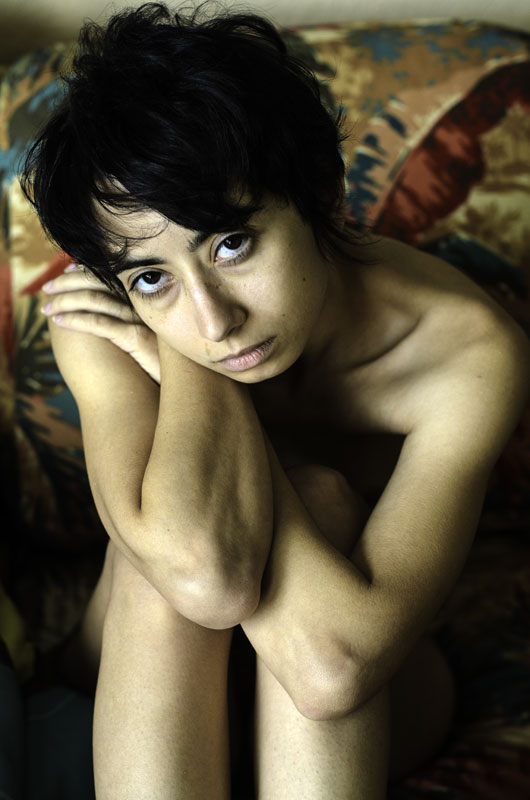 May 28th, 2015
We won! Well, at least a partial victory. That's good progress.
I'm one of the named plaintiffs in a lawsuit seeking to have the laws commonly known as 2257 and 2257A declared to be unconstitutional. If you are a photographer working in the United States who does any kind of nude work, you need to be aware and should be concerned about these laws. If you don't know about these laws it is quite possible that you are in violation…and that's a felony that could get you as much as 5 years in prison.
I'm not going to try to explain the laws here. There are other places for that. One of the best is the book written by my friend, Stephen Haynes, A Photographer's Guide to Section 2257.  You can purchase Stephen's book from his web site here:  http://www.shaynes.com/2257_Book/index.htm  And, since I know someone will ask, No…I don't get any money if you buy Stephen's book. It just happens to be the most detailed, comprehensive explanation of the law as it affects photographers.
I did proofread Stephen's book before it was published. That's when I got so upset about this law that I offered to join the lawsuit. That was in 2009. The wheels of justice grind slow.
Eventually there was a trial in federal court in Philadelphia where I gave my testimony. That was in June 2013.
We won only one minor point at trial. That was as we expected, since the judge was clearly not receptive to our arguments. However he did agree with us that the warrantless searches authorized by the law did not need to be unannounced. But he let stand the warrantless searches which, to our minds, clearly violate the Fourth Amendment.
So we appealed the decision and that hearing took place this past December. Recently the United States Court of Appeals for the Third Circuit released its decision in our case. We won some additional points in this appeal.
In short, the appeals court agreed with us on the Fourth Amendment issues. The warrantless inspections called for by the law were declared to be unconstitutional. This means, as I understand it, that in order to conduct an inspection of records required by the laws the government will have to have probable cause to believe that a crime has been committed and will have to get a search warrant from a judge in order to do an inspection. Remember that I'm not a lawyer and I'm not giving legal advice here. But I think that's the gist of where the law stands now.
Unfortunately, the court did not agree with us on the First Amendment issues we raised, which I consider to be even more egregious than the Fourth Amendment issues. But First Amendment arguments are always quite challenging in the courts.
This is by no means the end. Our lawyers are evaluating the best next steps for us in this case. We have always expected our case to ultimately be heard before the Supreme Court.
And here's what Stephen Haynes who, by the way, is a photographer of nudes and a retired lawyer, had to say about the decision. Again, not legal advice, but of interest to all who are concerned about these laws:
"Frankly, I think it eviscerates the 2257 enforcement schema.  With probable cause being the determining factor for a search leading to review of records, it would appear all except probable bad actors (e.g., child porn purveyors, those who fail to affix a 2257 notice to subject photos, etc.) will never have their records reviewed.  That essentially makes 2257 a record-keeping regime with no teeth, which will likely result in large-scale non-compliance.
"(It also increases likelihood that the government will seek an en banc hearing and/or Supreme Court review.)"
This has been a long struggle with many aggravations. The government went out of their way to make it as difficult for us as they could. But it is worth all the time and effort.
There are people in our society, in every society in the world now and throughout history, who are opposed to individual liberty. They believe that the people are not qualified to govern themselves. They think everything would be better if only they were in charge. Some of these people are sincere. Others are evil. All of them must be opposed if we are to stay free.
The Bill of Rights was added to our Constitution to help us keep those people under control. It is our responsibility as citizens to stand up and defend our rights when they come under attack. The 2257 laws are an attack on essential rights guaranteed by our Constitution. I believe that the people behind these laws intend them to prevent us from exercising our free speech rights to produce art that they don't approve of. That's almost impossible to demonstrate in a court of law, but that doesn't make it false.
If you follow the road that those who would restrict our freedoms want us to travel, the destination is tyranny. It's the road to Hitler's Nazi Germany. We see an example today of where it leads if we look at North Korea. Every small step, every small right surrendered, is a step toward the loss of all our freedoms. We must resist those who would take away our freedom. That's why I became involved in this lawsuit. I'm very pleased that we are having success in stopping this affront to freedom.
April 22nd, 2015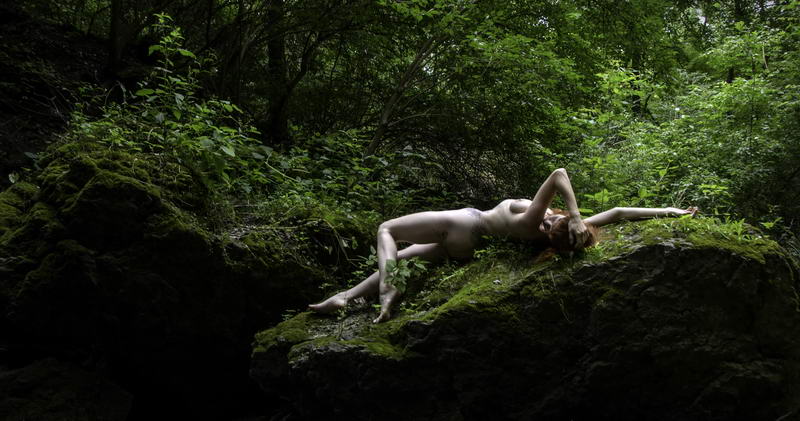 My friend, Joel Belmont, issued a challenge about using models who don't fit the current standard pretty 20-something mold. Here's what he said:
"I'm going to put a challenge out there – myself included. It seems like when we look for models, we look for someone mid-20's, classic proportions… full figure, ample breasts, curvy hips, smooth skin, long hair. My challenge is to photograph someone (or post photographs you have made of someone) that is outside this seeming modeling norm. Whenever I've made nude images of older people (50's – 60's) or even large people (300+ pounds), my work has always grown from challenging myself to look for beauty in places beyond the easiest ones. Even if it's a week or two from now that you have a chance to photograph someone – please post a photo when can."
I'm posting my response on here for you all to see. I prefer to work with older models. My favorite models have often been women in their 40s. I believe it may have been Carol Channing who said, "A woman doesn't become interesting until she turns 40."  (I haven't been able to verify that quote, so let me know if I remember it wrong.)
I just did a quick scan through readily available photos to come up with this group. These are all models who are outside that 20-something age range. They are, however, all beautiful and all are wonderful models who have helped me create my work. Some are no longer modeling. I'll include links for those who are current models.
Above, in a photo that was published this year in the Jan-Feb issue of French PHOTO magazine, is Ayn Kaethchen. Ayn is in her 40s and has teenaged children.
Below is Kimothy, a friend of Joel's. I did this photo of her on the pass above Aspen. She was about 50 years old at the time.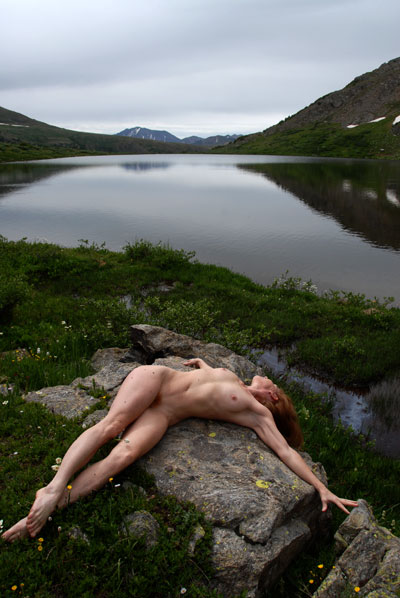 This is a great model who I love working with, Claudine.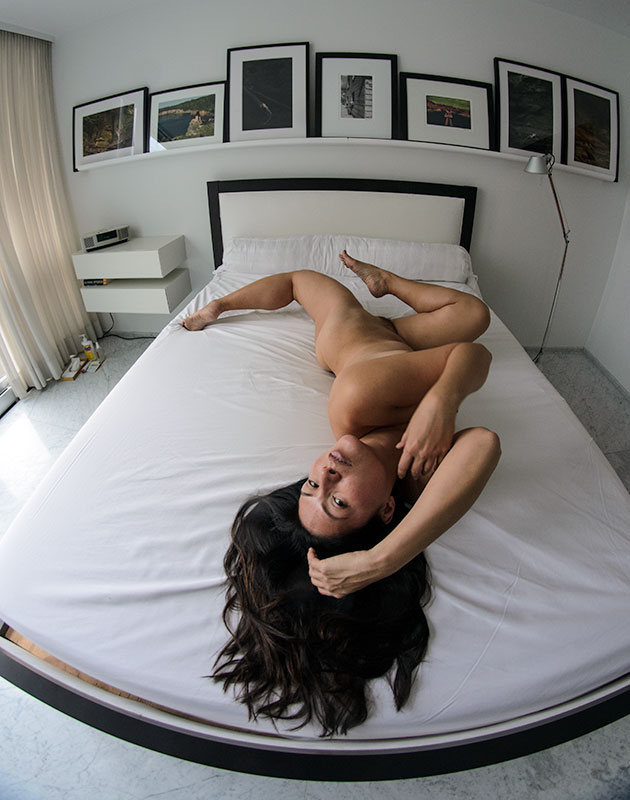 And here is the wonderful Angie who has had a couple children and continues to be a fine model.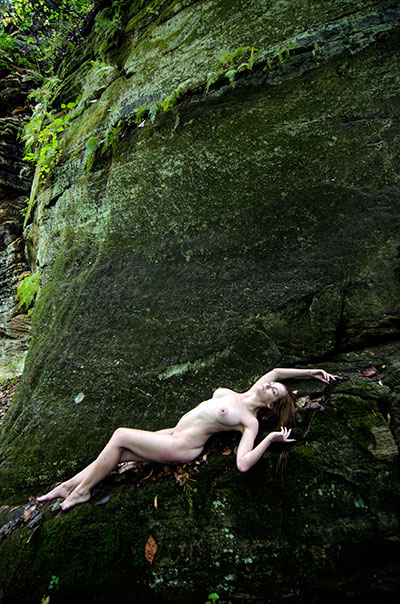 Crimson Reign is beautiful and talented. She's in her 40s and has grown children.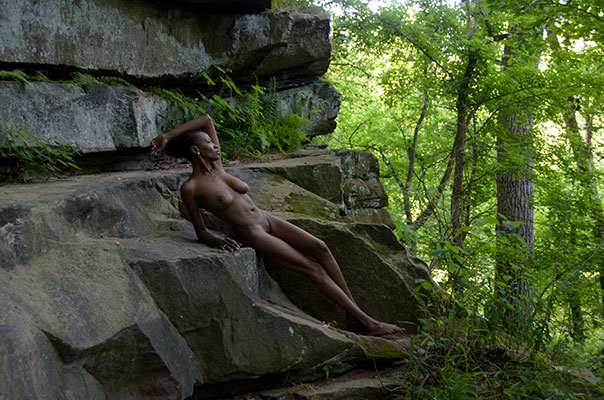 Peyton Fontaine, late 30s and beautiful.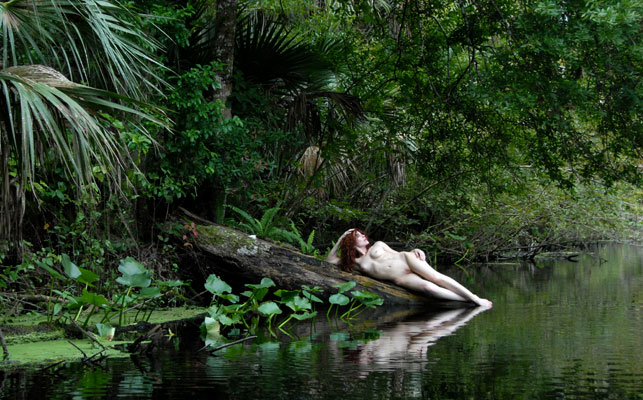 I love working with JoJo. She's wonderful. A great model.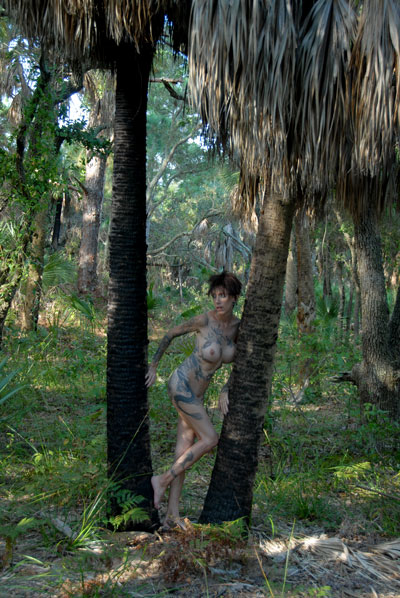 The photo below was published in French PHOTO. They ran it a half page. The model was in her 40s at the time we did the photo.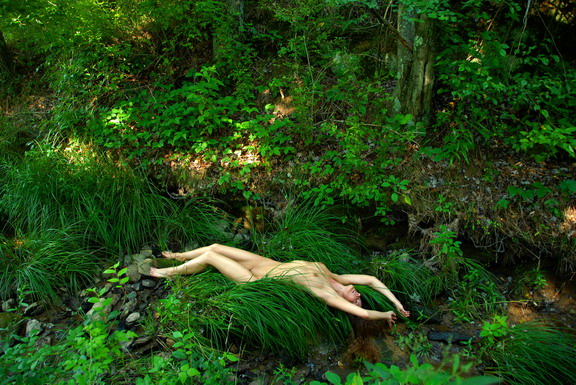 Another 40-something model who had grown children.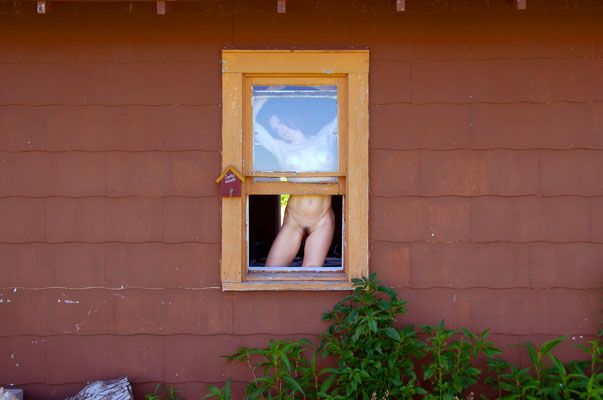 And one more…40s with kids.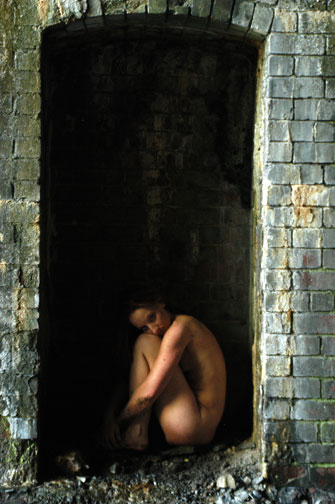 And finally, Artistic Physique, who continues to model for me and is always amazing. She's in her 40s.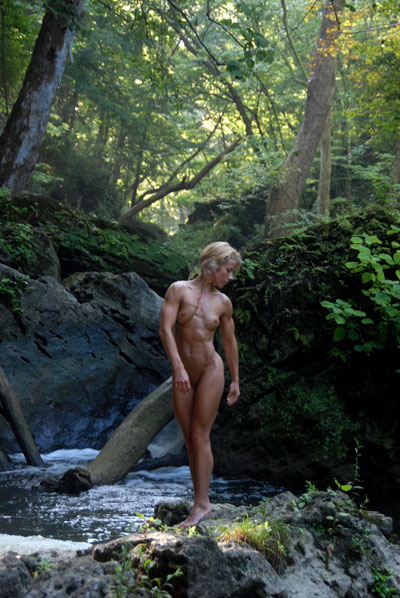 There are a lot more I could include. Beauty is not age-dependent. And models in their 40s are great because they know themselves better than 20-somethings. They know why they are modeling and are largely free of illusions about what it means.
April 11th, 2015
Yes, I've been neglecting my blog. Sorry about that. Other things are taking priority in my life right now. But I'm sure I'll get back to regular posting here someday. Meanwhile you can see something new from me just about every day over on Ello:  https://ello.co/davel51  Come over and check it out. It's a great place.
But today you finally get a new post. That's my friend Natalya up there. I photographed her in a hotel room using my Speed Graphic and some of the last of the Fuji 3000 speed instant black and white film. The idea of these photos was to show different aspects of who Natalya is and can be.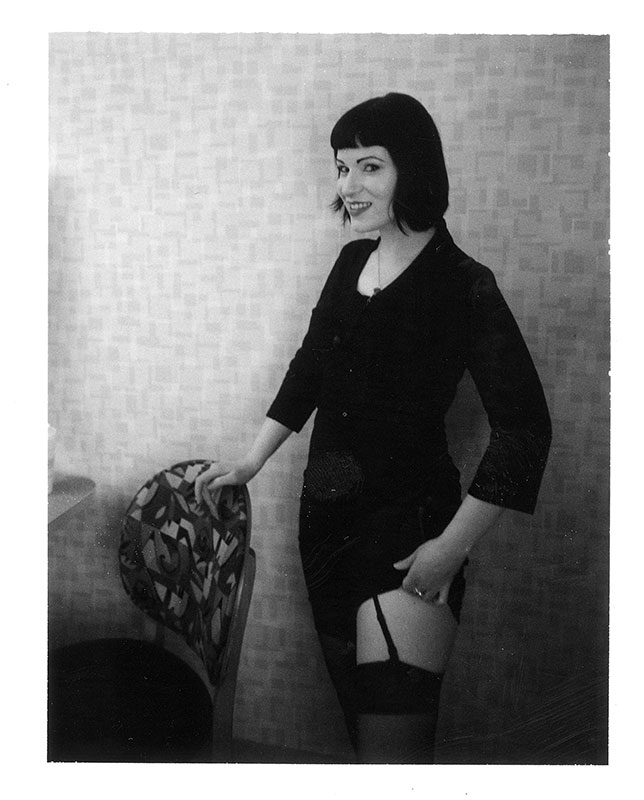 Natalya, like every human being, has many aspects to her personality. These photos show just a few of them.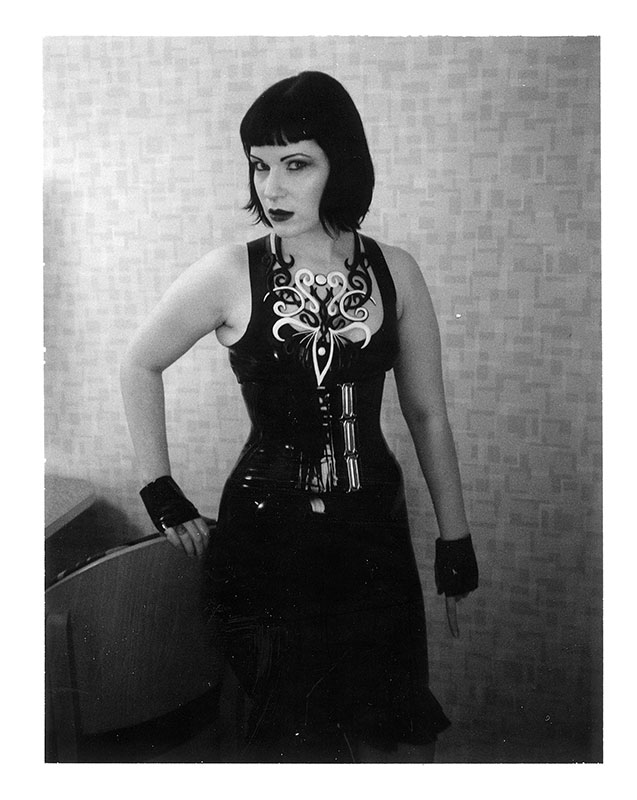 There's a lot to Natalya and I'm very happy to know many of the versions of her. They are all quite wonderful. I still have some of the Fuji 3000 film left and I'm continuing to use it to work on a series of similar photos. Volunteer models are welcome to apply. Try not to get hurt in the stampede. When the last of this film is gone there will never be any more of it with these unique qualities.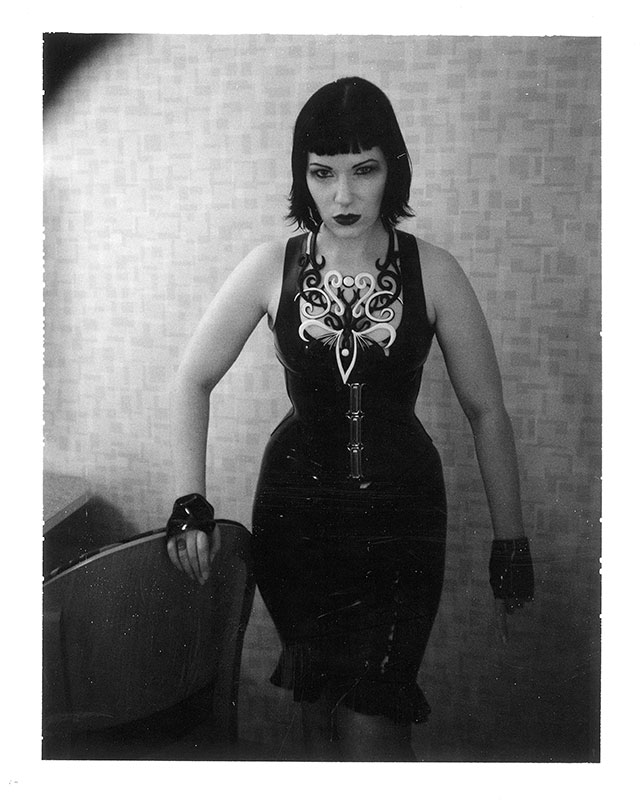 March 2nd, 2015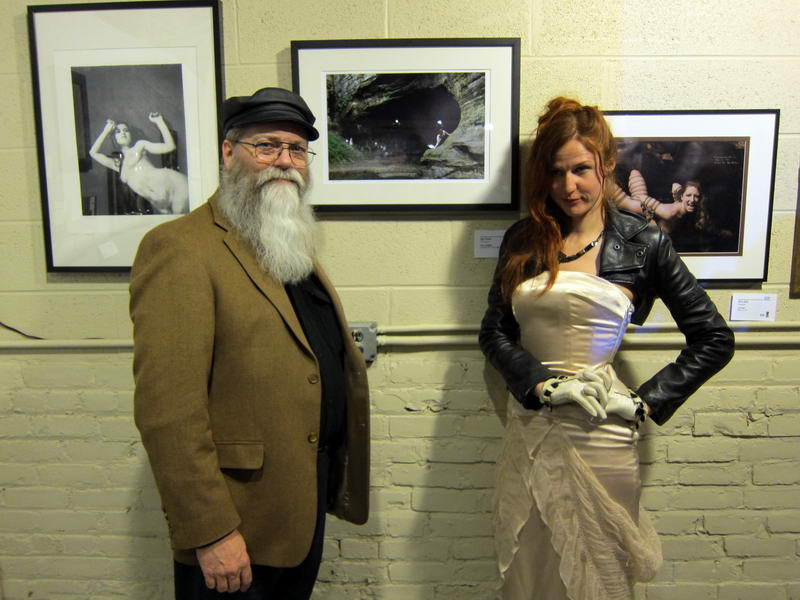 A little over a week ago I went to the closing night of the Dirty Show in Detroit with a few friends. It was a fun trip. That's me with Ayn above beside one of the two photos of Ayn that were in the show.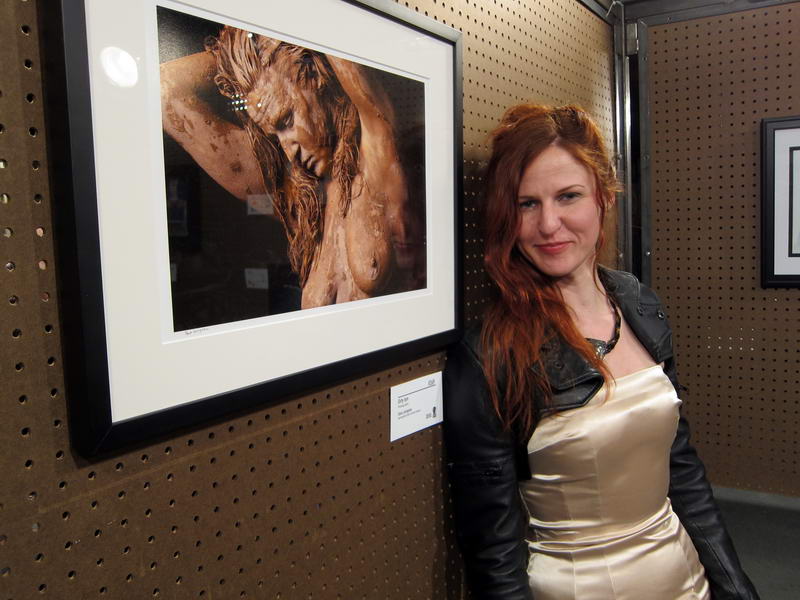 And there is Ayn with the other photo, which seemed highly appropriate for the Dirty Show. We took some really dirty photos at that shoot.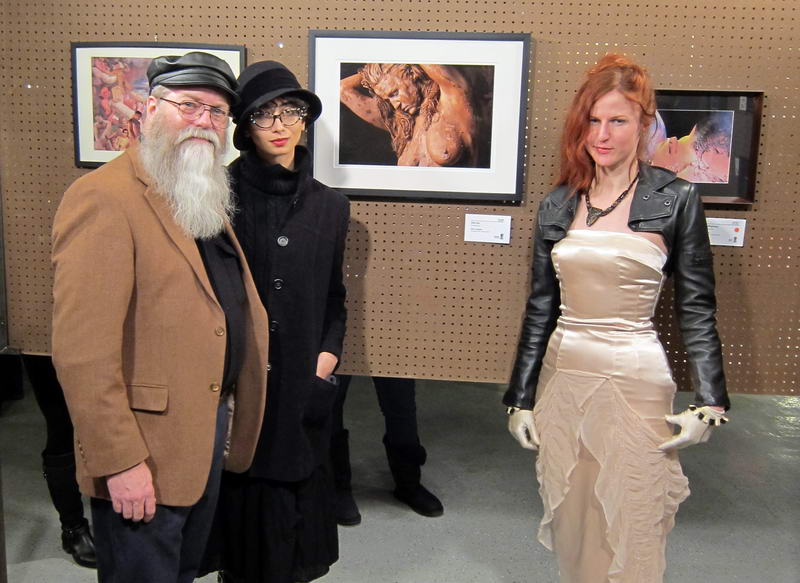 Lovely Kat came up from sunny Miami to join us for the show and experience the cold and snow of Detroit, most likely to remind her why she lives in Miami. My photos of Kat have been in past Dirty Shows.
If you've never been to the Dirty Show that's an omission you should correct. It's a pretty amazing show. It will come around again next February. Be there.