November 22nd, 2014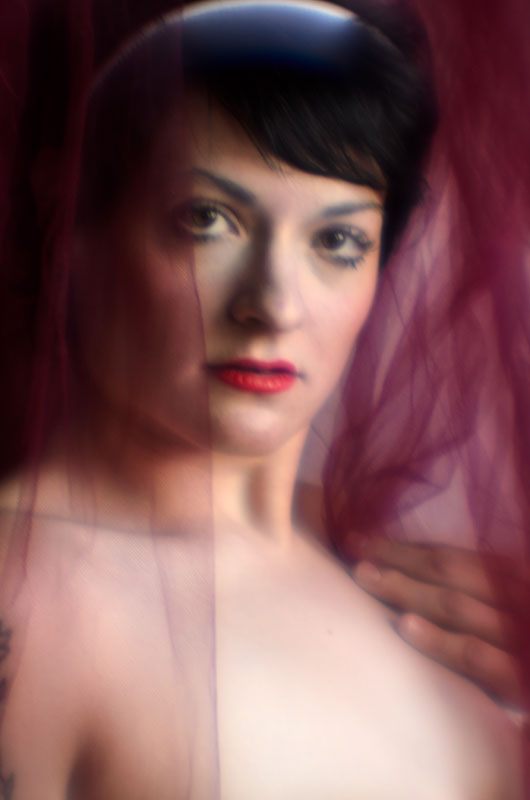 Along with shooting Lizzie AnneMarie with my instant cameras I also put my old Sima 100mm soft-focus single-element lens on the Nikon D7000 and did a few fuzzy photos with it. I've had this lens for something like 40 years. It was a forerunner of all the current fuzzy lenses out there and I like the way it looks. I wish it were a shorter focal length, since it's the equivalent of a 150mm on my crop sensor Nikon, but I've learned to live with it. It's a bit longer focal length than my preference for portraits, but I can make it work.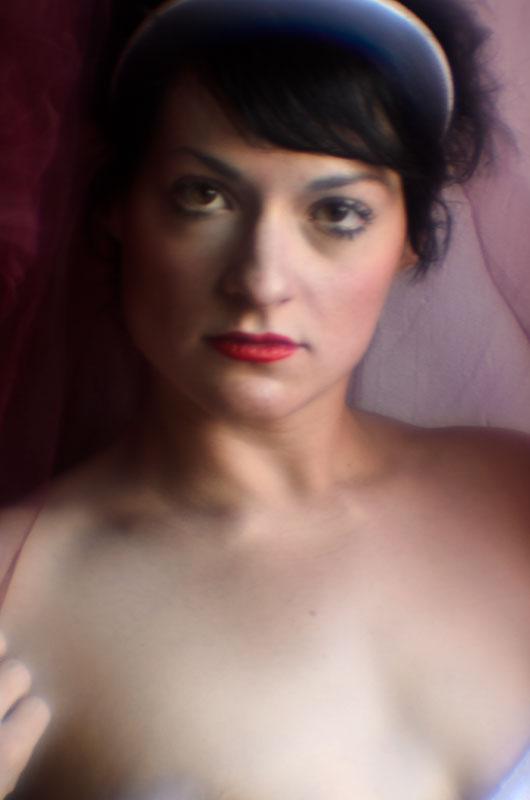 Lizzie had fun playing with some fabric to add some color to the shots. And I enjoy the results.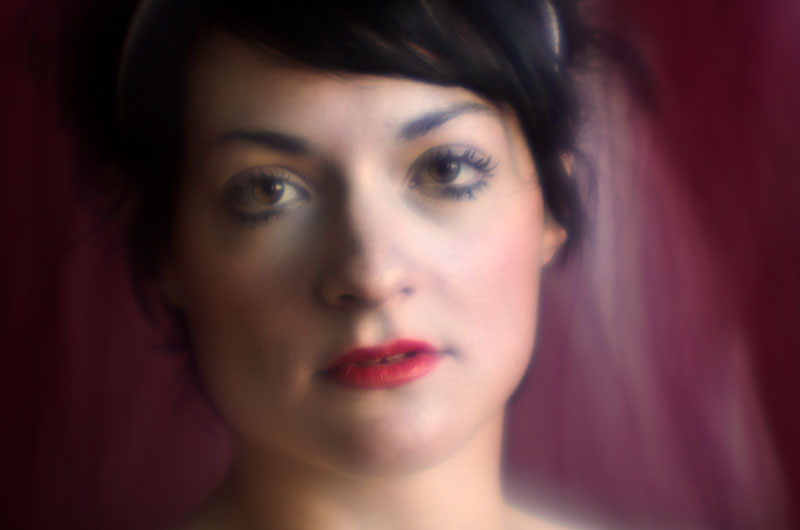 November 15th, 2014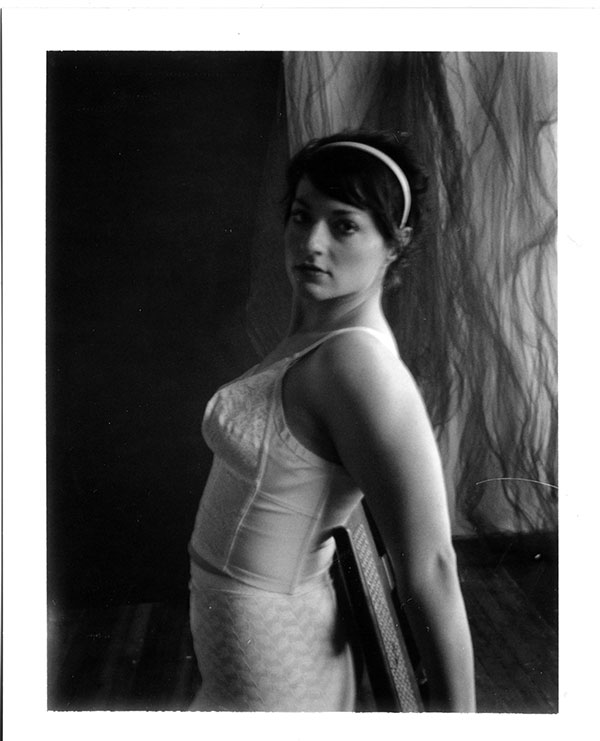 Almost a year ago a new model came to the studio to do a shoot. It was a pleasure to meet and work with Lizzie AnneMarie. I've been working on a project using instant cameras for a while now and I decided to do some instant photos of Lizzie.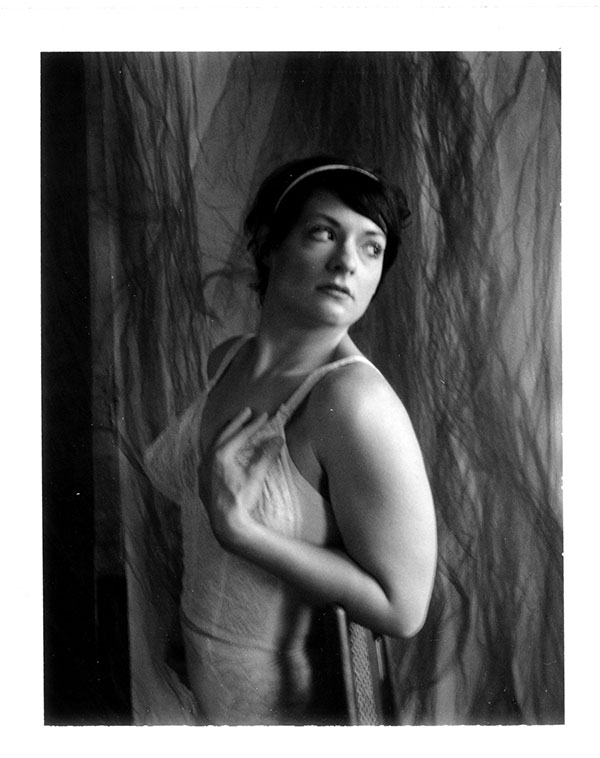 These first two are obviously shot with old-style black and white instant film. It was the late, much lamented Fuji 3000 film. Such a beautiful material, now gone forever since Fuji discontinued it. There's nothing else that can produce a look just like this. I still have some of this wonderful film and I'm slowly using it, trying to make photos I love. I expect to run out of my stash in the next few months. That will be a sad day.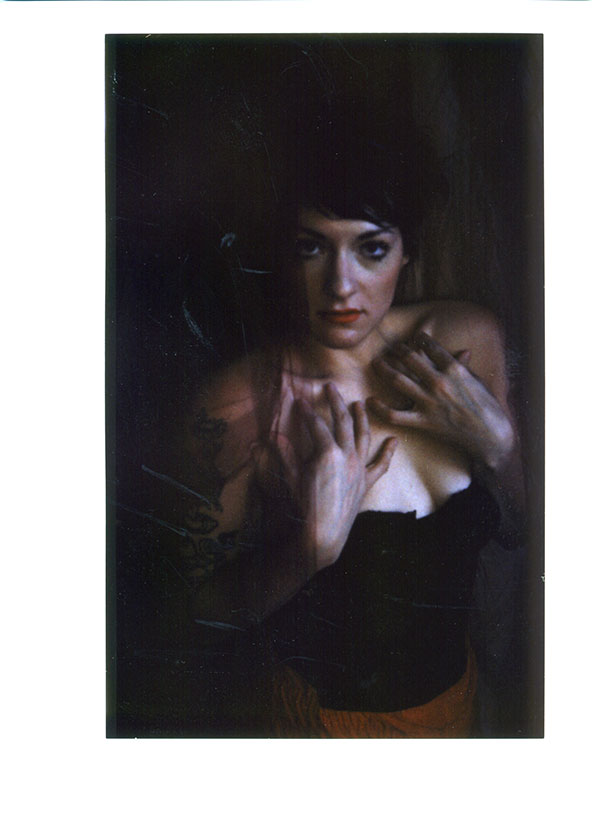 I also have been working with Fuji color instant film. It also has a unique look. Soon it will be pretty much the only option for instant film. I'll probably keep working with it until Fuji takes it too away. I've also just gotten a Lomo instant camera that uses the new smaller format film from Fuji. I hope to do a little shooting with it today to see what it looks like. Stick around for a year or so and you might see some of those photos. Well, actually I'm thinking that I'll do a few shoots with this new camera and then maybe write a review and show you some of the photos here. But first I have to actually shoot something with it.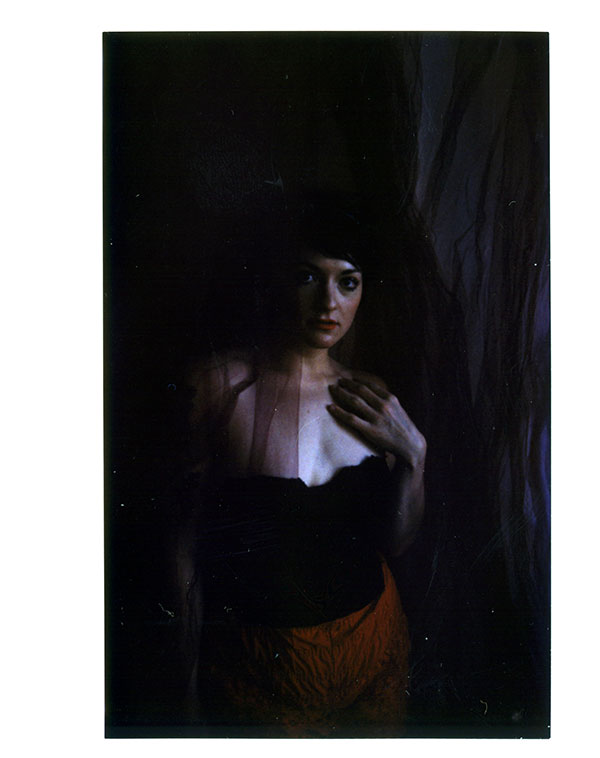 Lizzie did a very nice job on her first shoot with me. We've worked together more since then and hope to do some more work in the future. If that happens you'll see it here eventually.
November 12th, 2014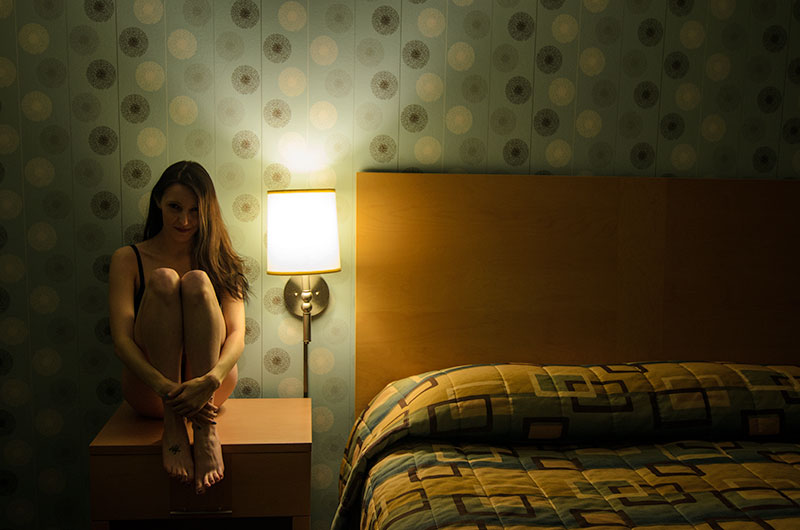 I make several trips to Chicago every year. It's not that far away and I have a lot of reasons to visit. My gallery is there.  I also have quite a few friends in the Chicago area. And there are some great models there.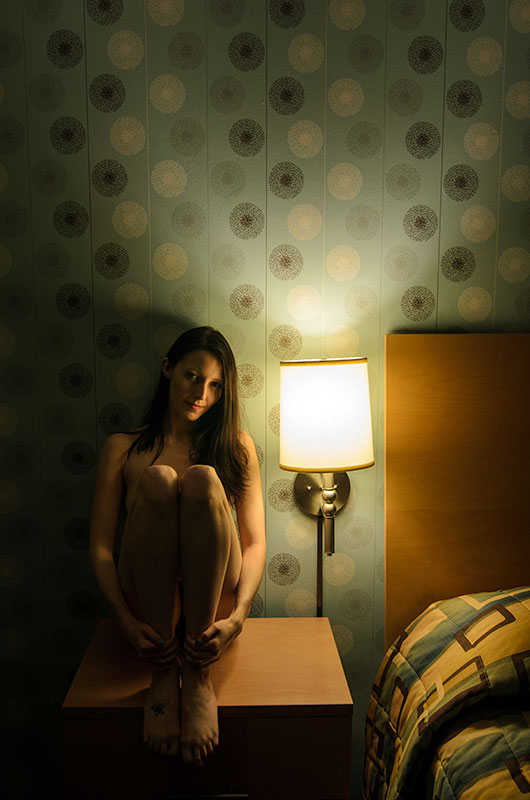 Of course, the models and the friends are often the same people. One friend I've met through other friends and who is almost always at my gallery when there is an opening is Areia. She is more friend than model, but she has often expressed a desire to do modeling, though she is very shy about it.
Well, almost exactly a year ago she finally overcame her shyness and decided to do a quick shoot in my hotel room, just to get used to the idea of posing without all her clothes. I'm not a huge fan of hotel room shoots, but it is sometimes fun to see what is possible using the setting and the limited "available" light.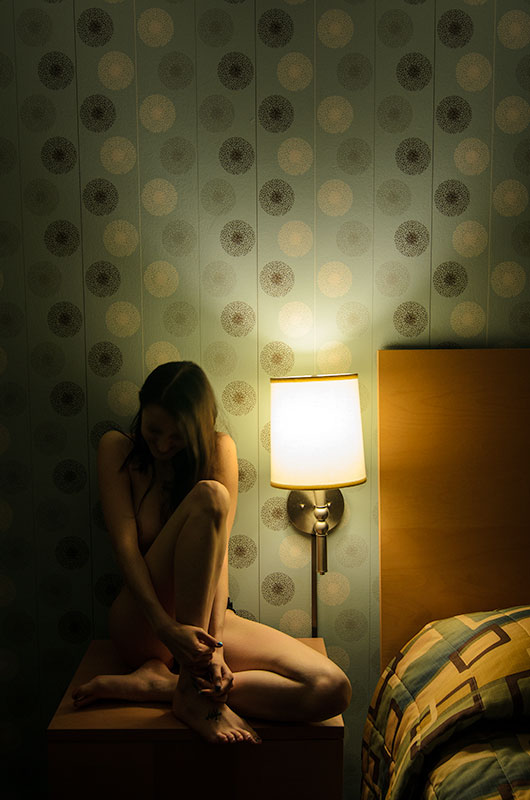 I think we did pretty well. Areia relaxed quite a bit and was able to do a good job. And the lighting was kind of interesting. It doesn't hurt that she is quite a lovely young lady.
I didn't keep Areia in the shadows all the time. I worked mostly with my wide angle, but I also pulled out the 50mm f/1.4 which I like to use as a portrait lens on my D7000. That's what I used for this last photo.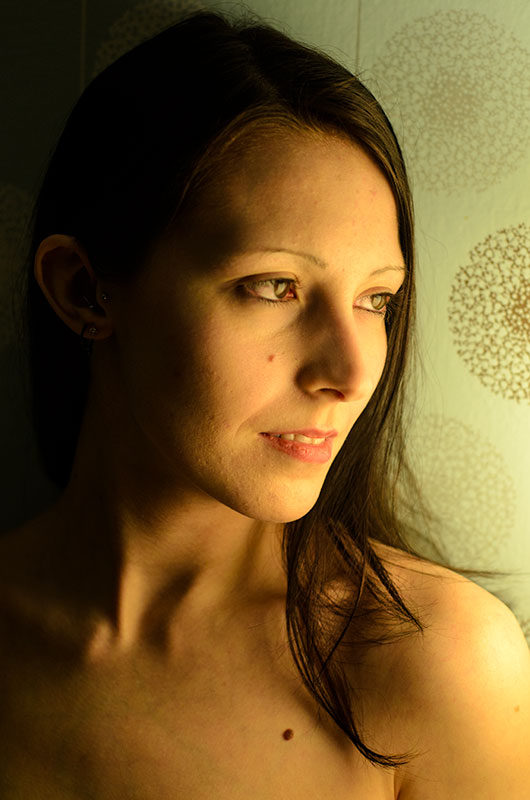 The trauma of her first nude shoot must not have been too extreme because Areia has modeled for me again since this shoot. And that time we went outdoors to a great location and did very well. One of these days I'll work my way through the backlog of shoots and get to that one.
November 8th, 2014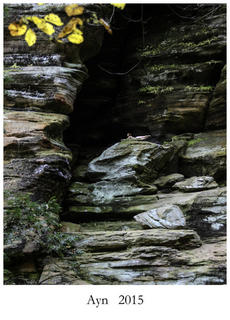 This is a new record for calendars. The most I've ever done in one year. Ayn really deserved her own calendar after all the amazing work she has done for me in the past couple years. But when I was putting the other calendars together there just weren't quite enough photos to make a calendar work. The problem with calendars is that 12 of the 13 photos must be horizontals. And most of my good photos tend to be verticals. So it takes a while to get enough strong horizontal photos to do a good calendar.
Well, a couple weeks ago I got to take Ayn for shoots at a couple of my favorite locations in Ohio. And with those shoots done, the number of great horizontal photos of Ayn increased to point that a calendar was possible.
So, it's here now. I've added it to the top of the column of calendars to the right. You can click there to go to my on-line store and preview it and order your own personal copy. Or just click on the the cover of the calendar above, or here, to go directly to Ayn's calendar in the store.
And, if you get on it right away you can save a lot with the sale that is on now, but ends on Thursday, November 13. Enter the code 25CAL when you place your order and you'll save 25%. But that sale ends Thursday, so don't wait too long.
November 4th, 2014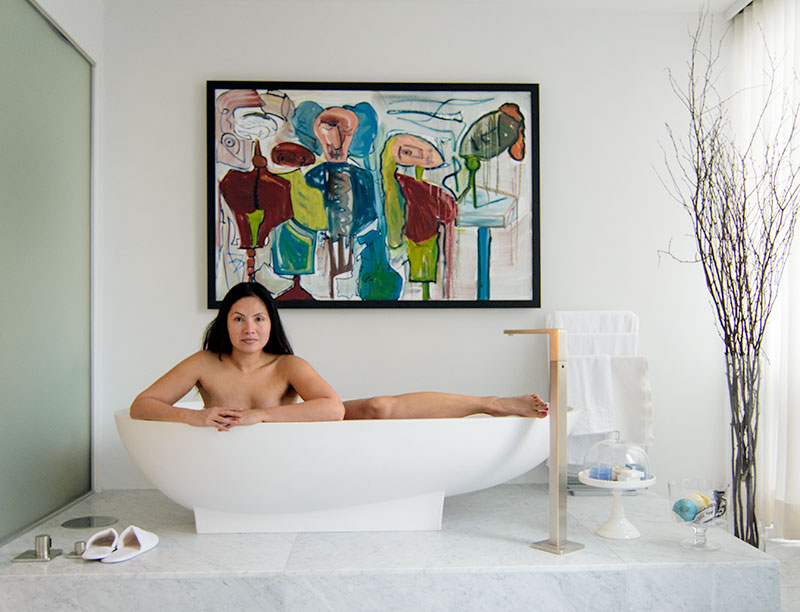 Claudine has an amazing apartment and in it is the best bathroom I've ever seen. It just requires all sorts of fooling around.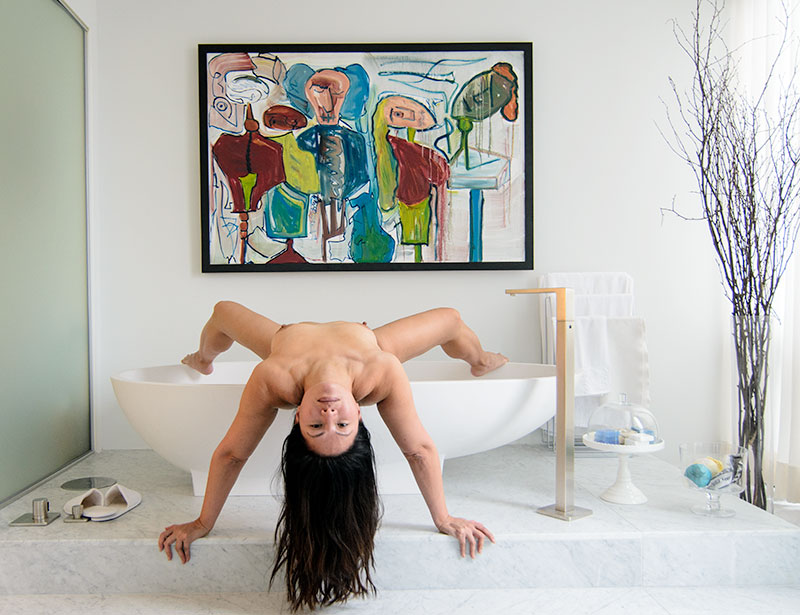 Once you get started doing photos like these there's no telling what you will end up doing. And, of course, there's that fisheye lens too.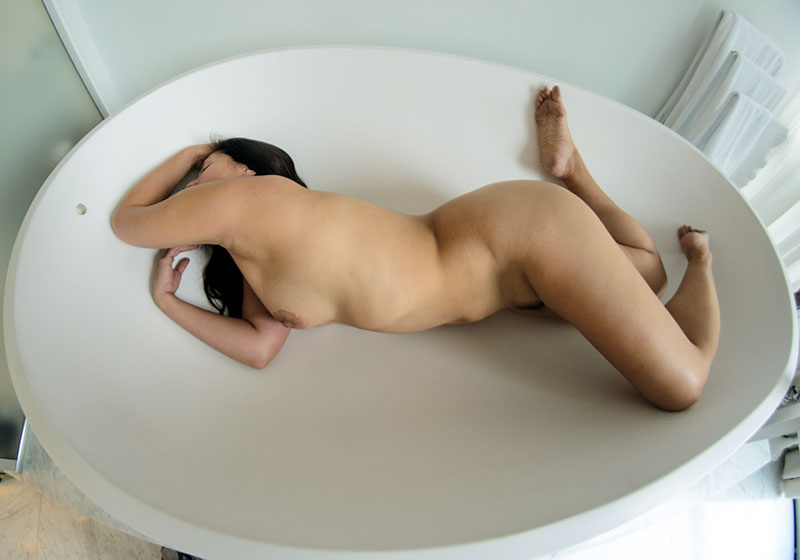 And, as the day passes the light changes, both in quality and color. Mix in some artificial light and things start to look a little different.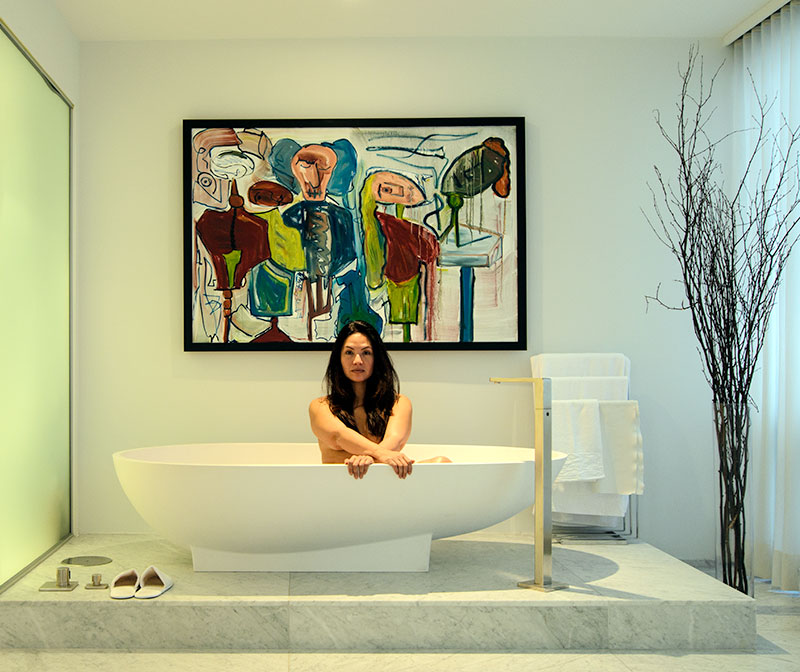 Thanks, Claudine, for sharing your beautiful space as well as your beautiful body.
November 4th, 2014
Calendars are on sale again. You can save 25% if you order before November 13. Use the code 25CAL when you check out. You can buy my calendars here…or just click on the calendars in the right hand column.
October 31st, 2014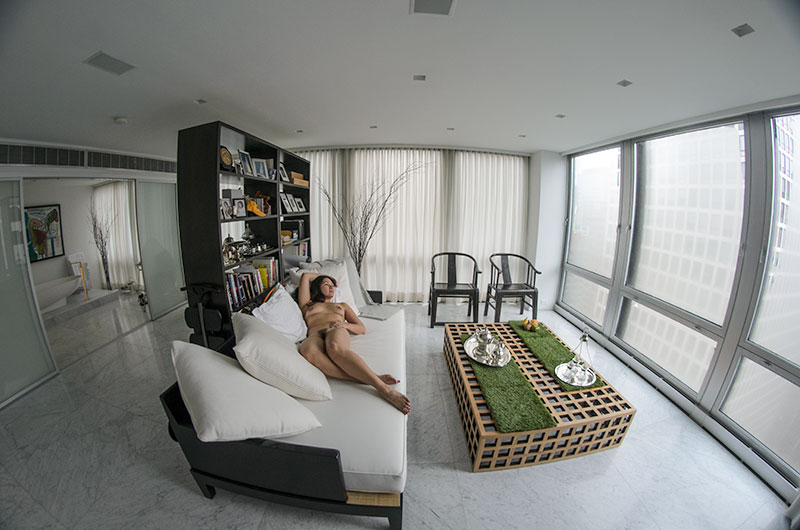 Still running about a year behind on posting here. About a year ago I was up in Chicago and got the chance to work with the amazing Claudine at her beautiful apartment overlooking the lake. As you can see, it's a pretty fine place to shoot. It was also helpful that it was a cloudy day, so the light was perfect.
It just seemed like a good space to use the fisheye, so out it came.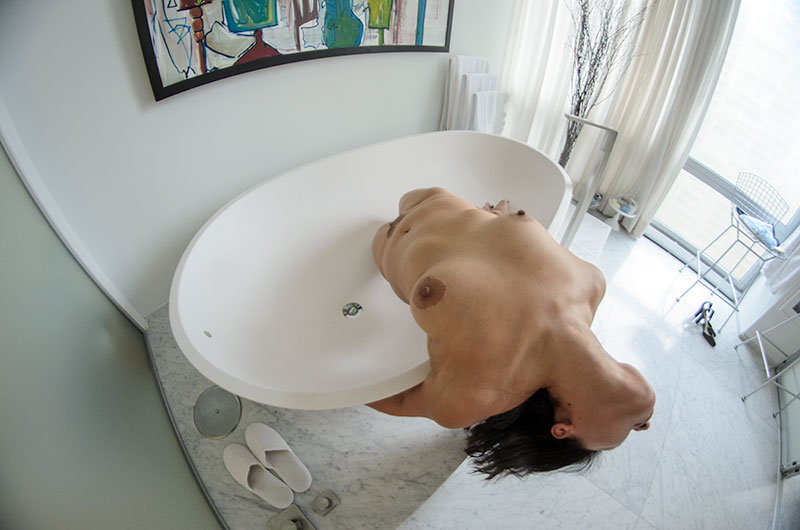 That lens can be a lot of fun to play with, especially in a space where everything is so lovely.
Of course, it doesn't hurt that Claudine is a lovely lady and a very talented model. Thanks Claudine. I'll have some more to post from this shoot that look a little more conventional. Stand by for more.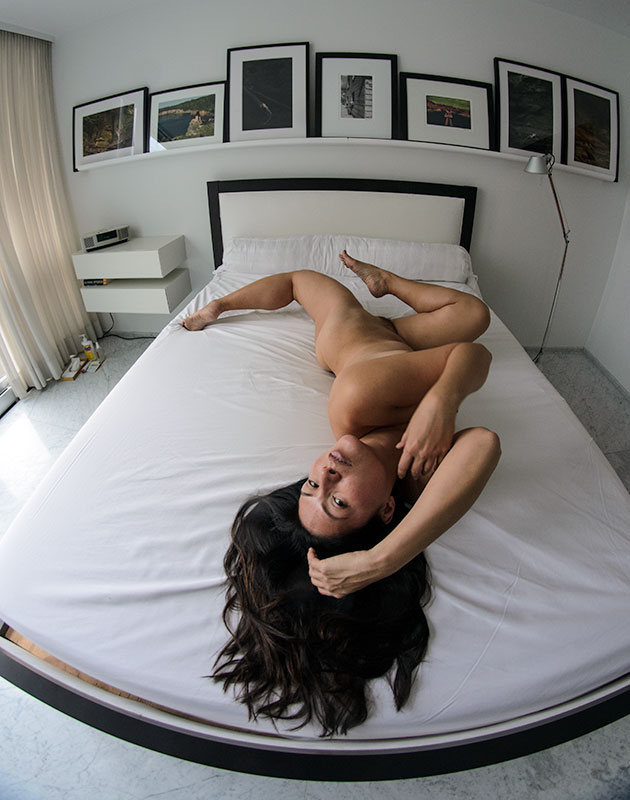 October 26th, 2014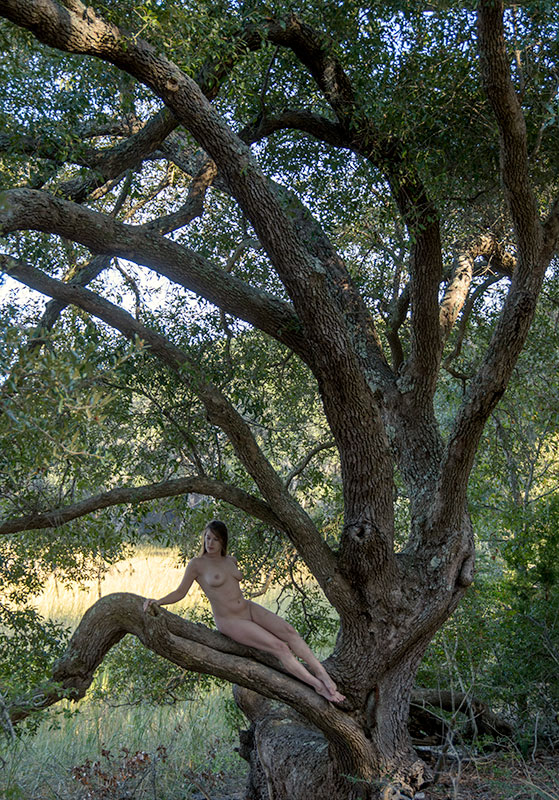 I travel to the Charleston/Savannah area whenever I get the chance. Especially in the winter. And when I'm there I always try to shoot with one of my favorite models, Sarah 219.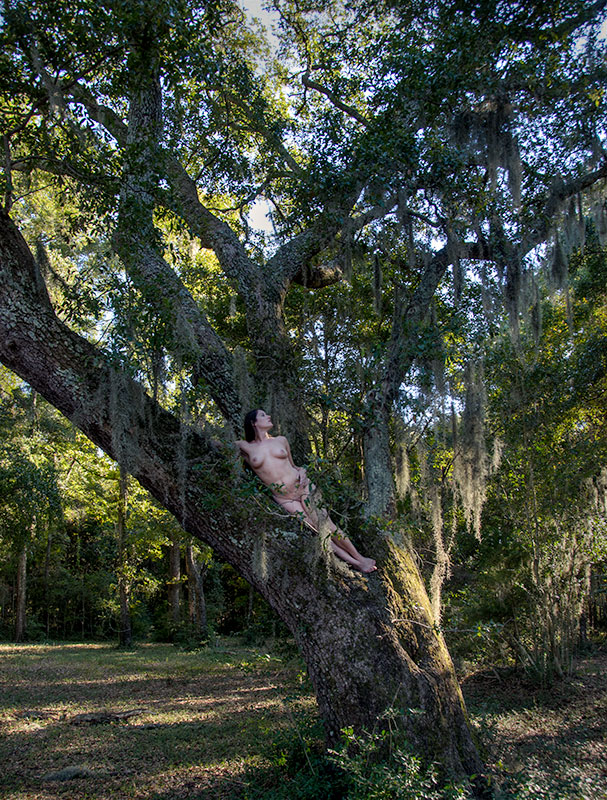 For this shoot last year I had the good fortune to be able to work with a photographer friend in the neighborhood, George Weld.
George took us to a private location where we were free to work without concern of being interrupted or of scandalizing anyone.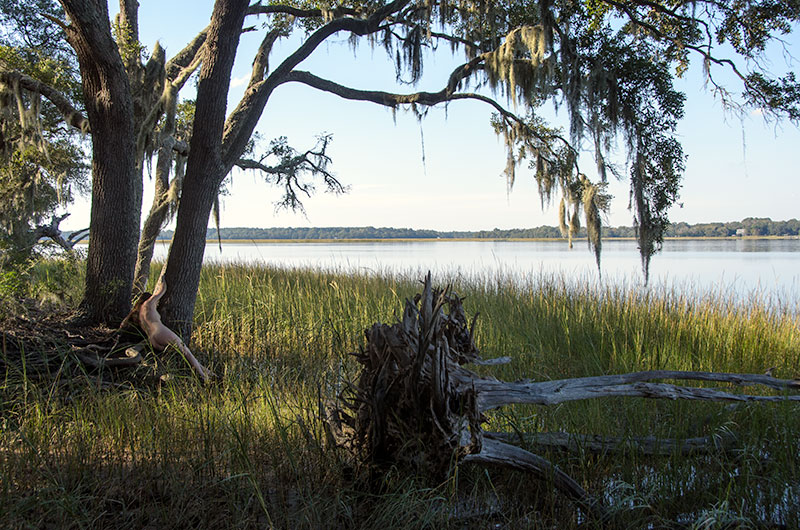 Unfortunately, as seems to always be the case when I'm working in this area, the light was not being cooperative and I had to deal with strong direct sunlight. Not the best light for the work I like to do. But with a beautiful spot and a very lovely and talented model, I was able to come up with a few photos that I like.
I think this last one is my favorite. Thanks Sarah and George. Hope to see you both again soon.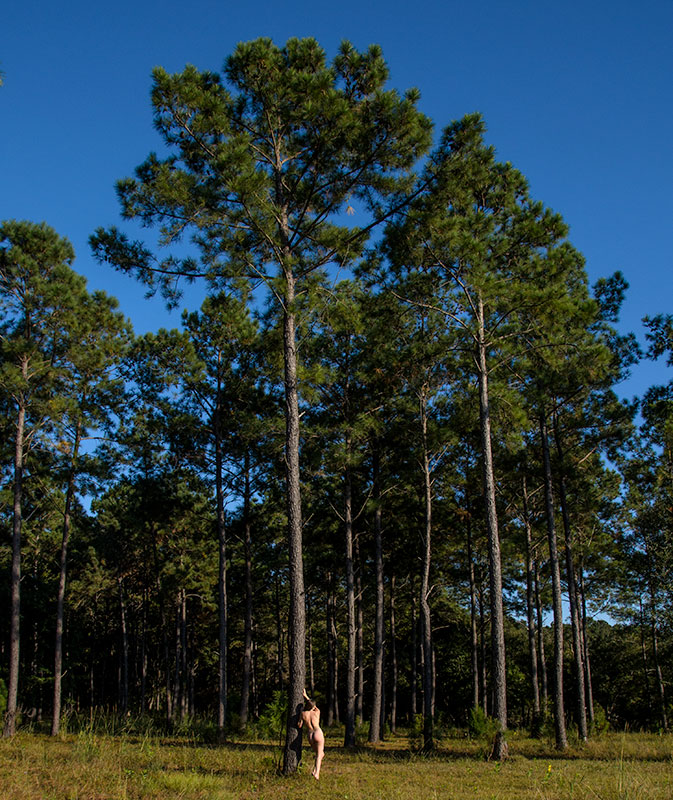 October 23rd, 2014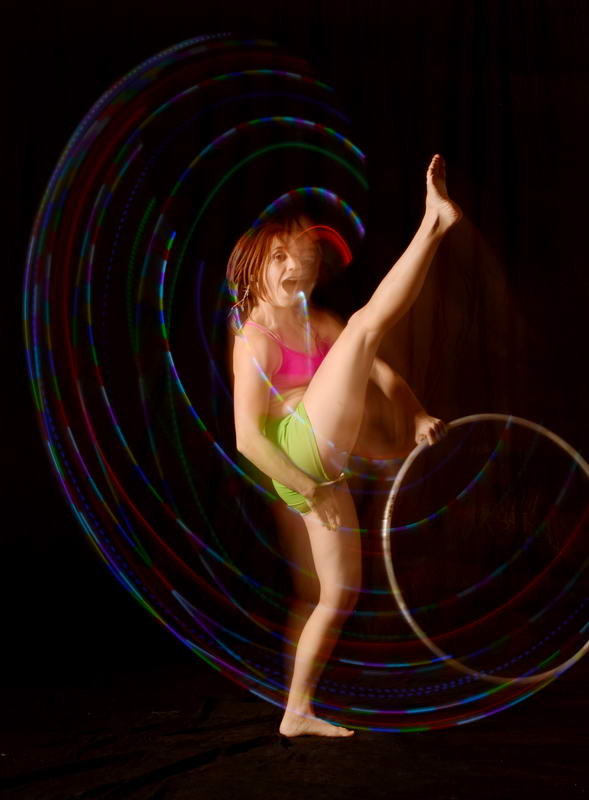 I suspect you are all quite tired of looking at photos of that old house…even with the lovely Ayn decorating them. So, on to something completely different.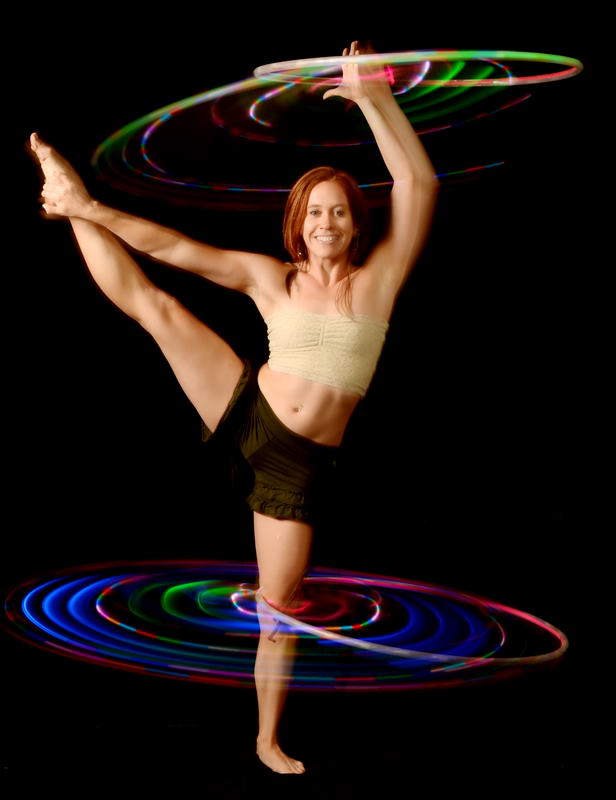 These are some photos of my friend and multi-talented performer, Lindsay Nova. I met her a few years ago when she was studying dance at my alma mater, Ohio University, and I was doing photos of their dance concerts. For this shoot we wanted to capture her performing with her lighted hoops. A black background, a little strobe and a long exposure caught some interesting effects.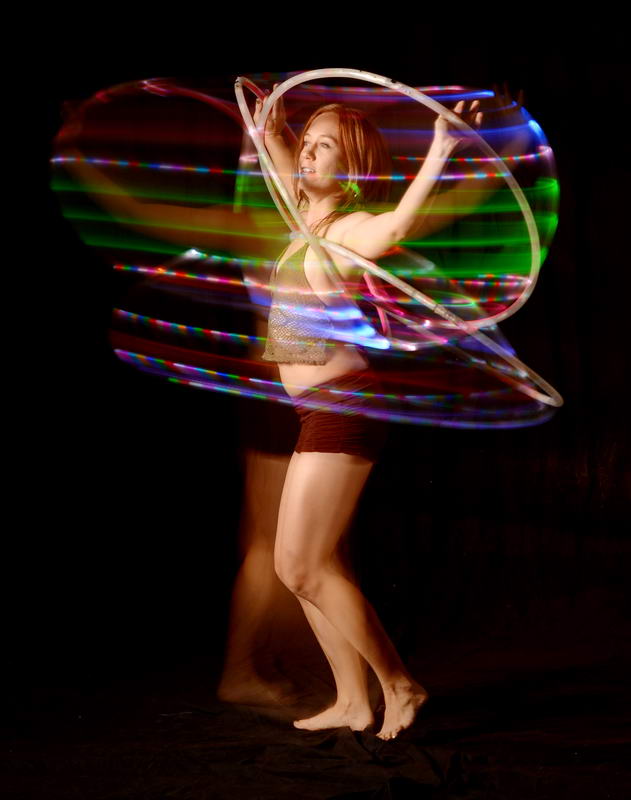 Lindsay is a great multi-faceted performer and also a yoga instructor. You can find out more about her at her facebook page linked above. Check her out.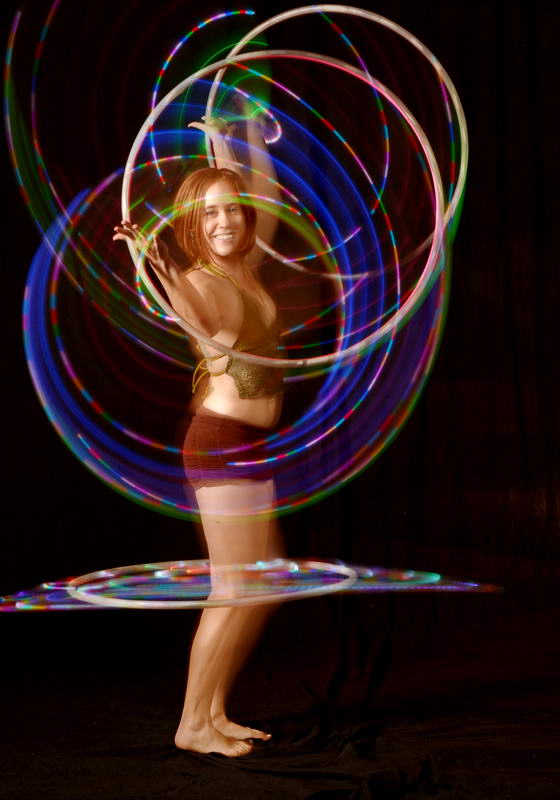 October 21st, 2014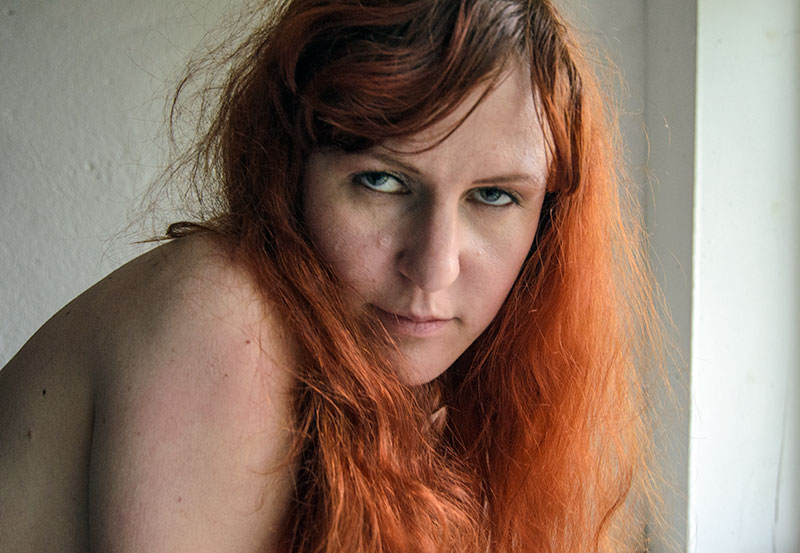 One last post from my shoot with Ayn at the house. I didn't just do photos of the house. How could I not also do some photos of the beautiful model who was working so hard to help me make these photos.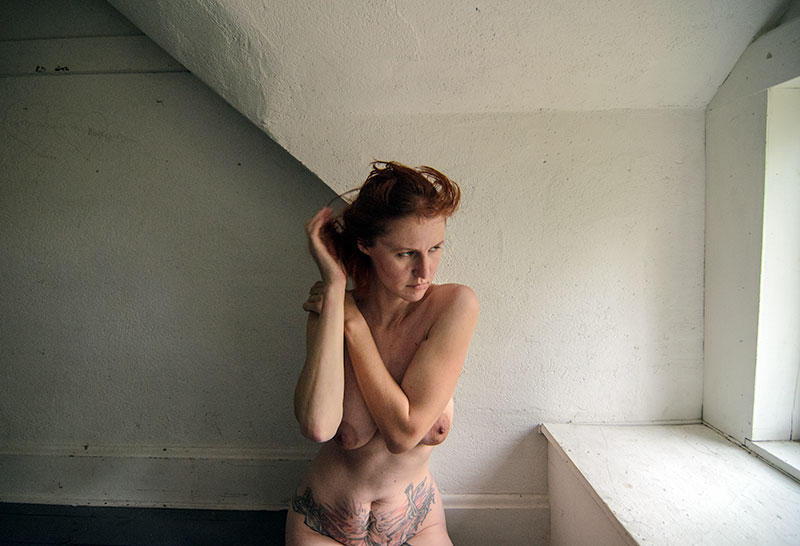 So, here are a few photos that are more portraits of Ayn than photos of the house with a nude figure.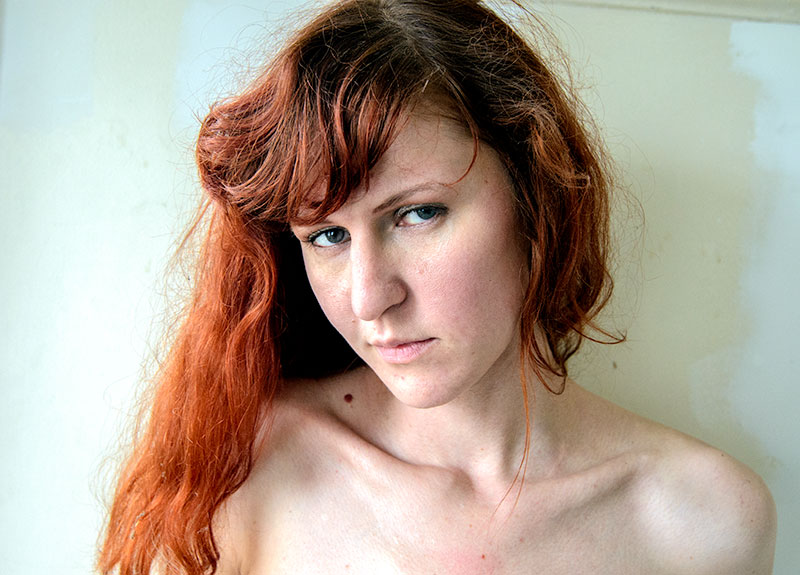 Ayn is a great model but also a lovely woman and a friend. She's a person I respect and admire. And she's a lot of fun to work with.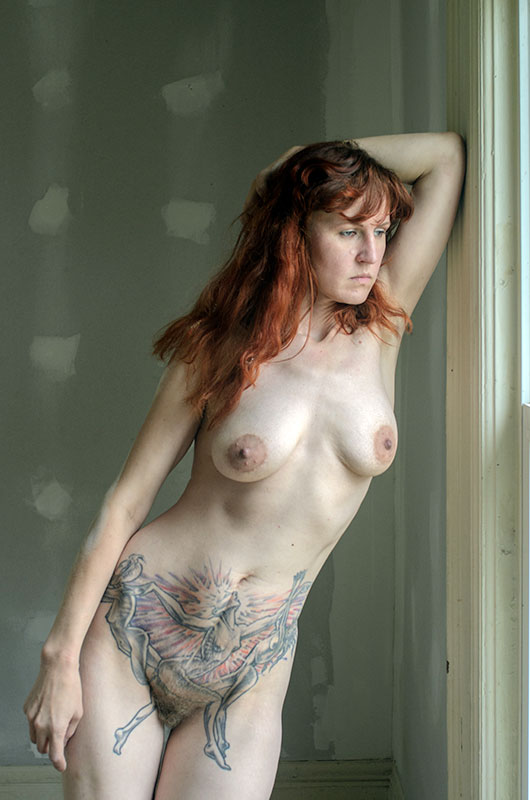 And she can make a doorway look pretty damn good.