August 26th, 2016
As always seems to be the case, I'm wading my way through old shoots trying to catch up. I doubt if I'll ever succeed, but I do seem to be gaining a bit of ground.
Today I'm posting photos from a shoot with the lovely model Reveille that we did back in December 2014. That's right, I'm almost up to last year's shoots.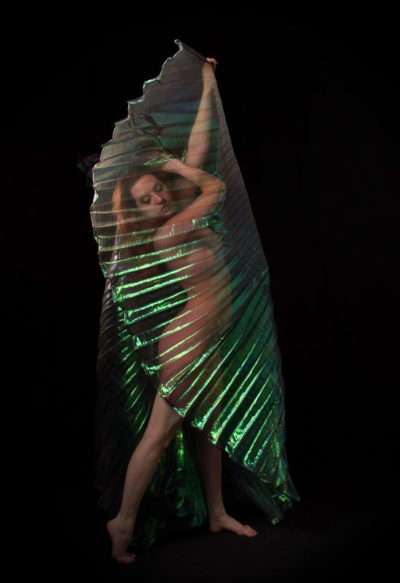 As you can see, Reveille arrived at my studio with a new set of wings that she wanted photographed. So that was what we spent most of our time doing.
After we finished with the wings, I did this portrait of Reveille which I think came out pretty well.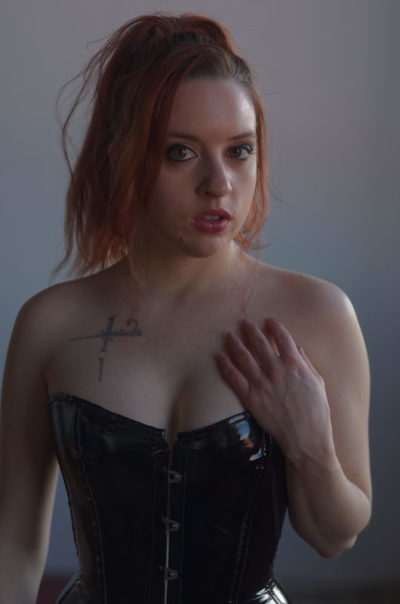 But, for me at least, the real success for the day came when I brought out my new toy, a Lomo instant camera that uses the small-format Fuji instant film. I'm not a huge fan of this camera. It's cheaply made and has controls that ignore the conventions of camera controls, so I have to figure them out every time I use the darn thing. But, when I can force the contrary contraption to do what I want it to do, it can sometimes produce good results. I think that's the case with this photo.
Thanks Reveille.
August 19th, 2016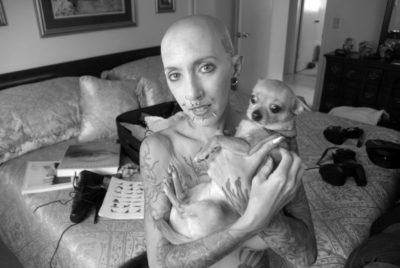 Two of my photographs have been selected by the juror for the next show, "The Environmental Portrait," at The Darkroom Gallery in Essex Junction, Vermont. It's always a pleasure to have my work in one of the great shows that this gallery does. You can view the entire show at the link above. Or, better yet, if you are anywhere near the gallery, go see the show in person. You won't be disappointed. If you can go to the artists reception I promise you'll have fun.
August 17th, 2016
I have some stretchy tube material laying around at the studio. One day Ayn and I decided to play around with it and see what happened. Here's what happened.
I just used the window light for these.
Thanks Ayn for yet another fine shoot.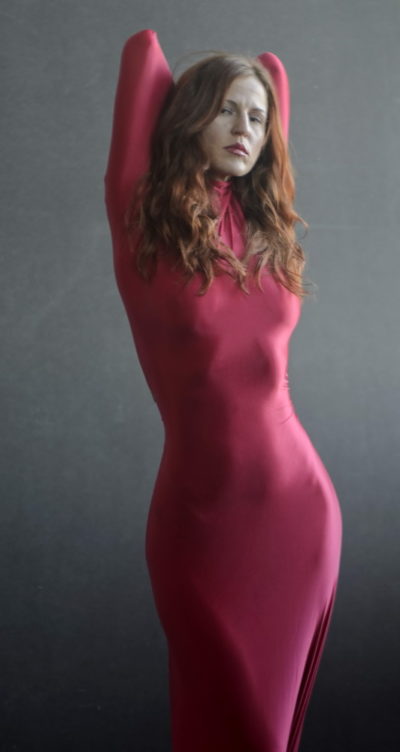 August 6th, 2016
Lindsay is a bold, beautiful young lady and she wasn't afraid to do some of her aerial tricks without clothes. So I can now share more of Lindsay performing some of her aerial routine in the nude. She is a great performer.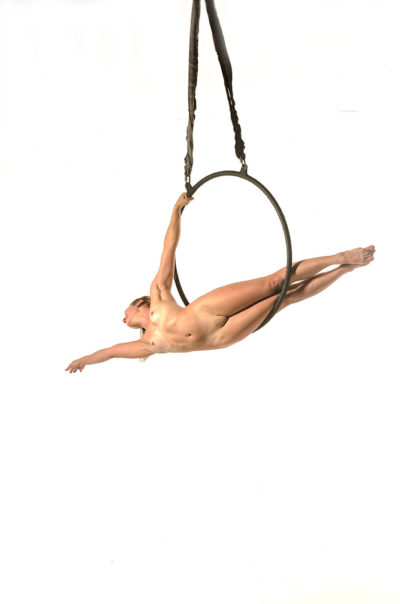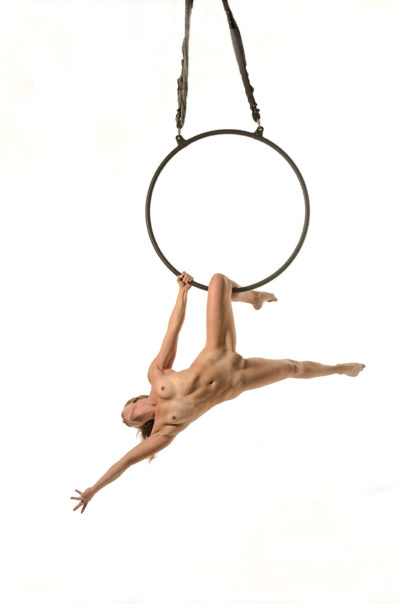 I'll be moving out of this studio by the end of this month. So it looks like there won't be any future shoots with dance or aerial routines. I'm very pleased that I was able to do this work with Lindsay while I had the studio.
July 25th, 2016
Lindsay is a friend who I met when she was studying dance at my alma mater, Ohio University. After she graduated she moved near my studio and came in a few times to do studio dance photos. She also does aerial performances, so one time she brought her aerial gear to the studio and we set it up and did some shooting.
She is a wonderful performer, not to mention a very nice young woman. I'll post some more of her in the next post here so you can see more of her.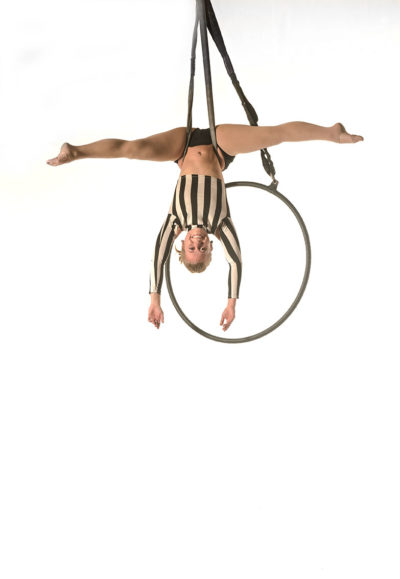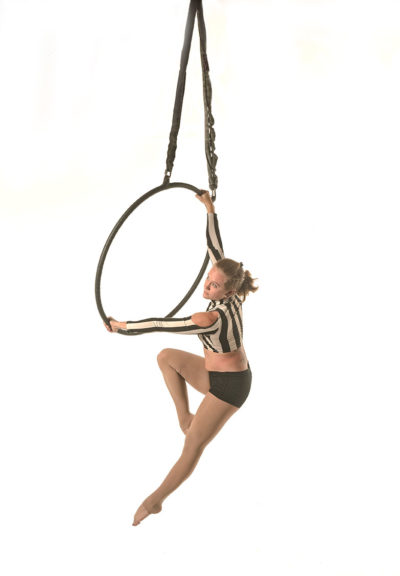 July 19th, 2016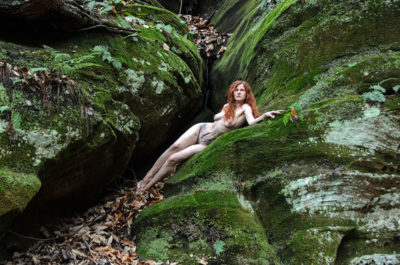 This will be the last post from this great shoot at Hocking Hills. Ayn is the star of all these last photos. She did a fantastic job.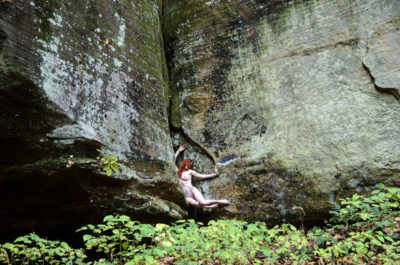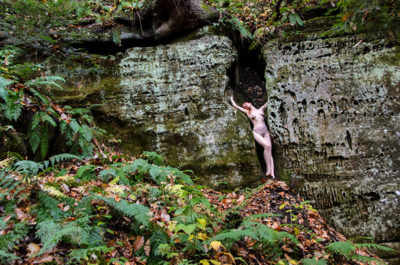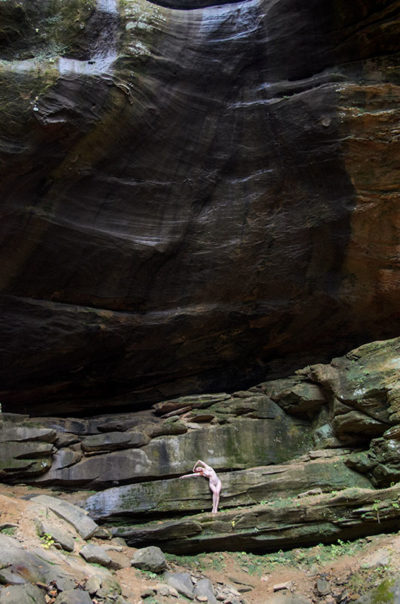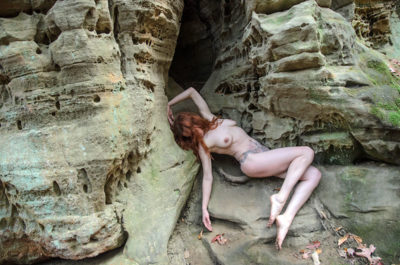 And here's one last shot of Dave Swanson working with Ayn.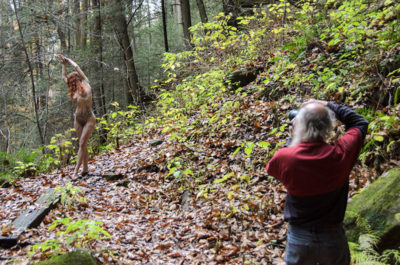 July 15th, 2016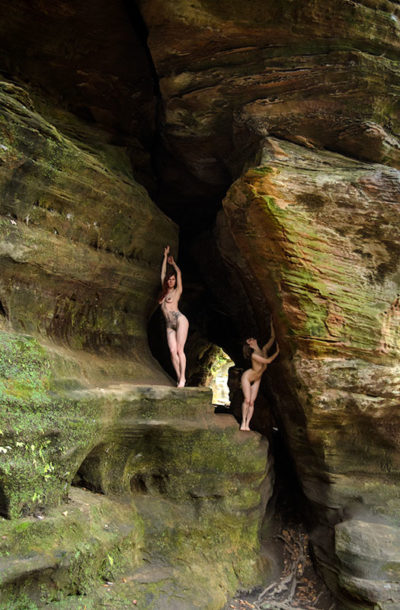 Life's being pretty busy for me right now, so I haven't had time for posting. Still busy, but here are a few more of Ayn and Nathalia at Hocking Hills. More to come.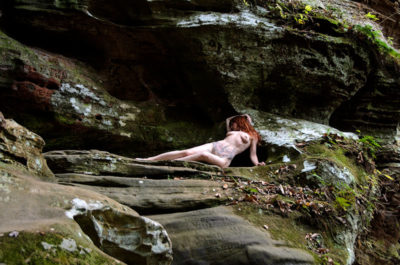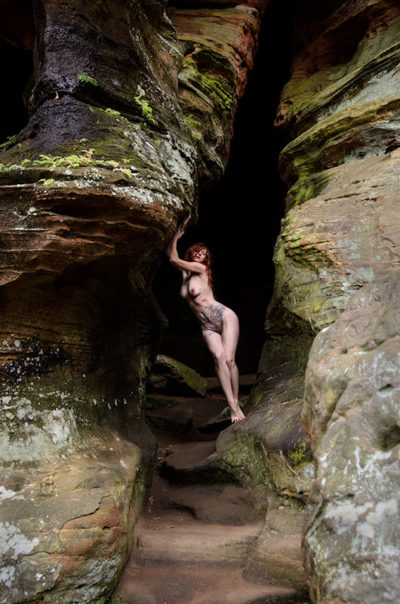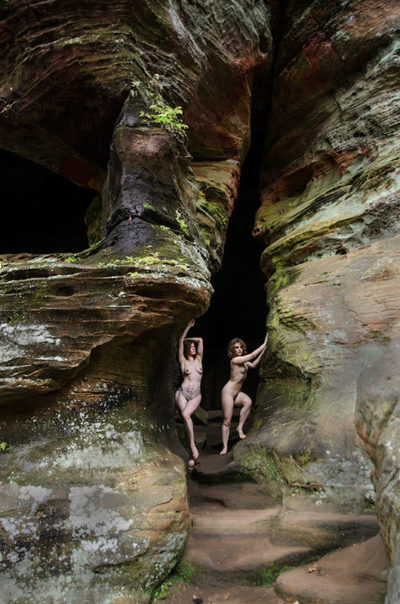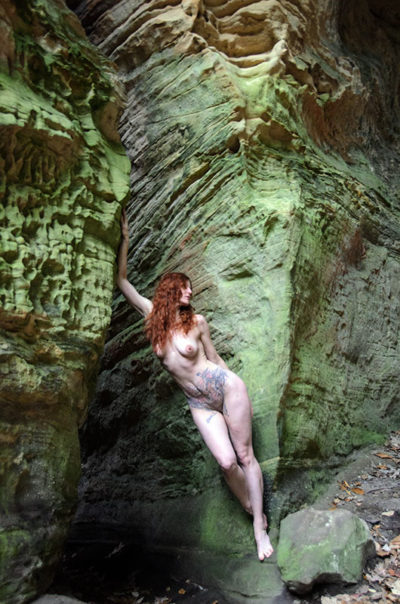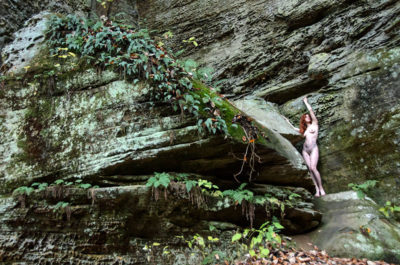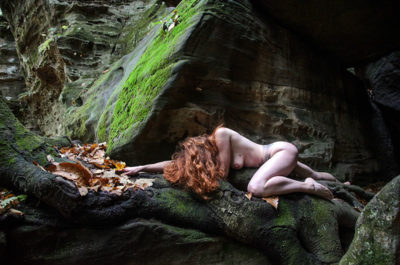 July 6th, 2016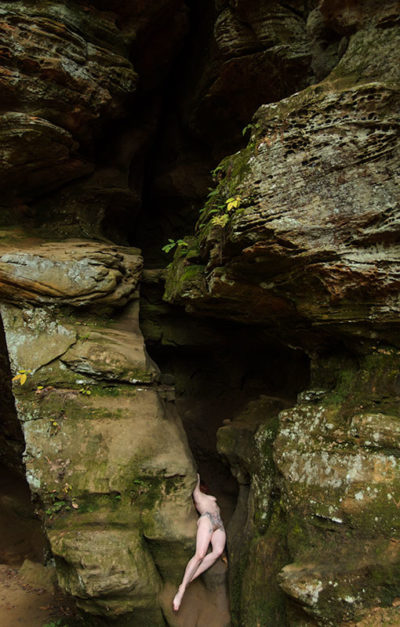 After our shoot at Blackhand Gorge Ayn, Nathalia, Dave Swanson and I traveled down to the Hocking Hills for some more shooting.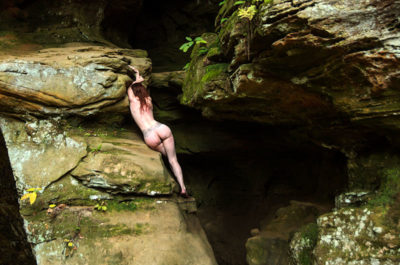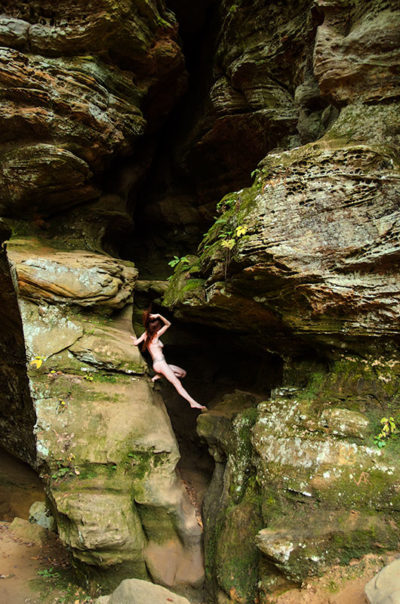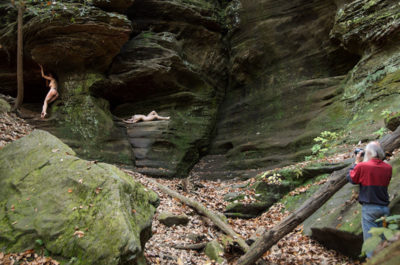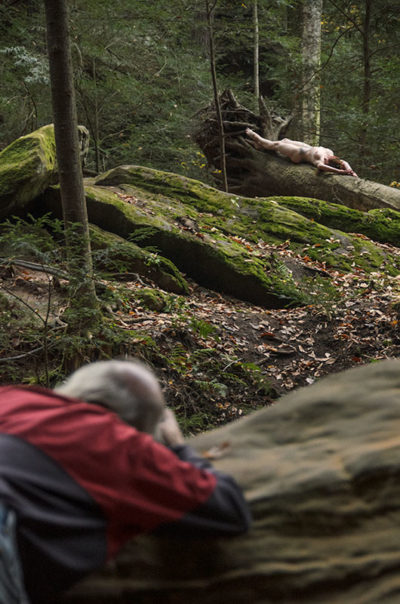 June 29th, 2016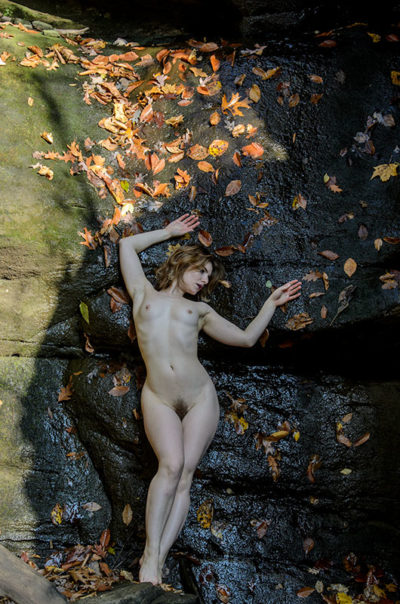 Yep, there are still more photos of Nathalia and Ayn from our day at Blackhand Gorge. These two ladies were doing a fantastic job and the photos just kept coming.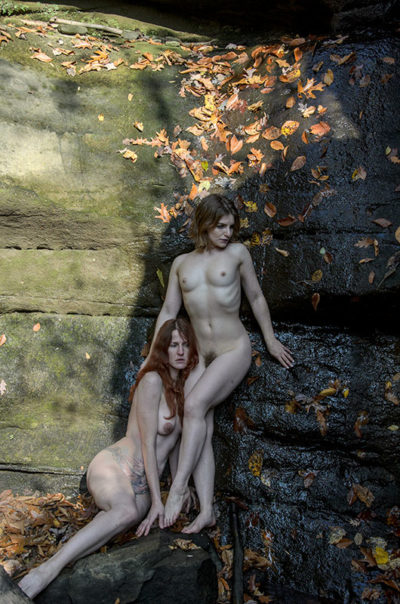 These rocks just seemed to cry out for some interesting poses. Ayn obliged.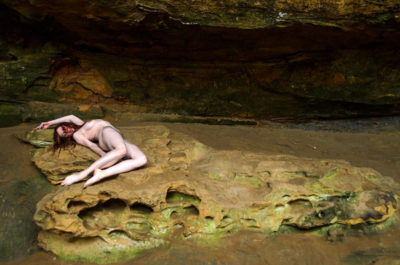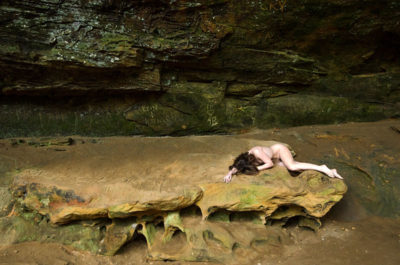 June 27th, 2016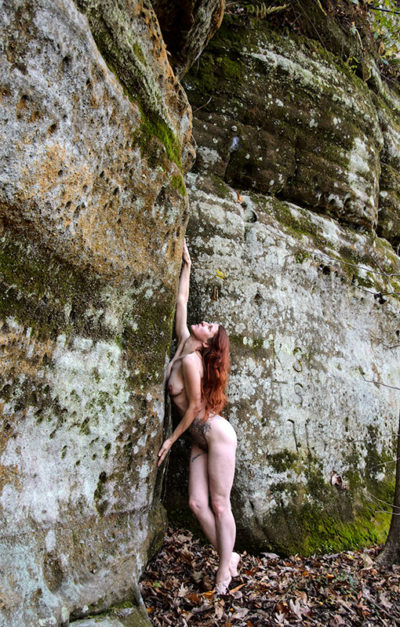 Here are more photos from my outing at Blackhand Gorge with Ayn and Nathalia.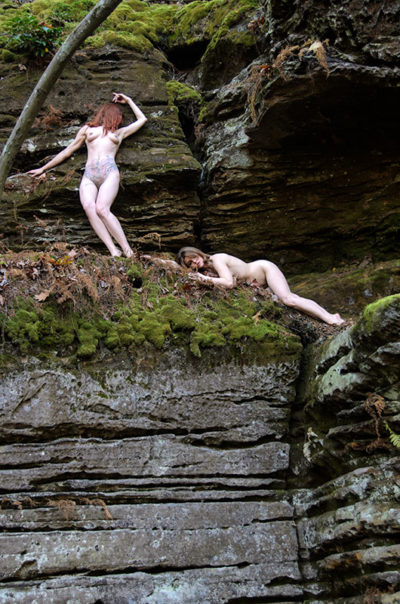 There is one particular spot in the gorge where I have challenged each model I've shot there to see what they can do to create an interesting pose. Ayn and Nathalia each did a great job with the challenge.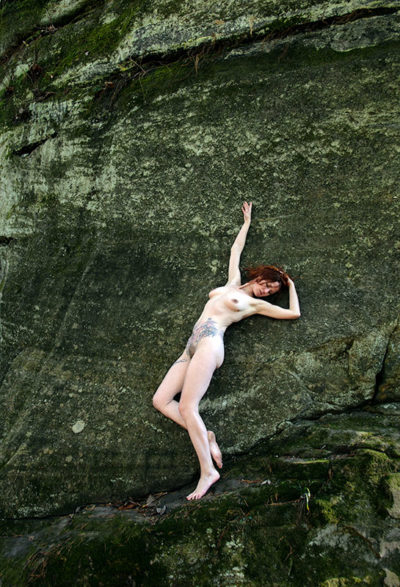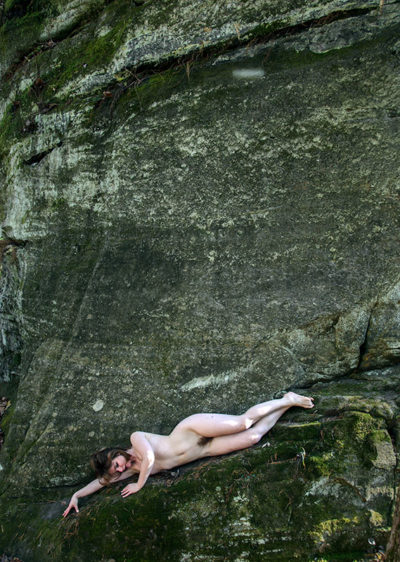 Also with us on this shoot was my friend, Dave Swanson. Here he is working with Ayn and Nathalia.