July 30th, 2017
Near Salvation Mountain is a fairly strange community known as Slab City. And in Slab City is a fairly strange art community known as East Jesus.
So, after visiting Salvation Mountain we headed on over to East Jesus and I couldn't resist taking a few photos there.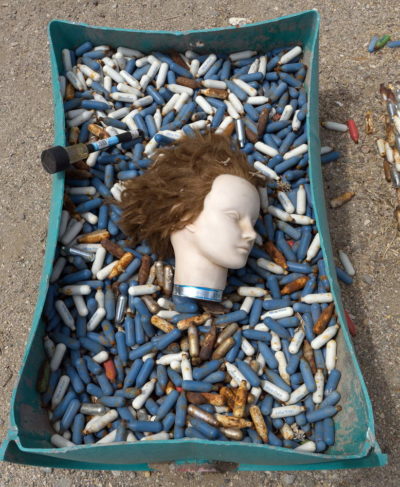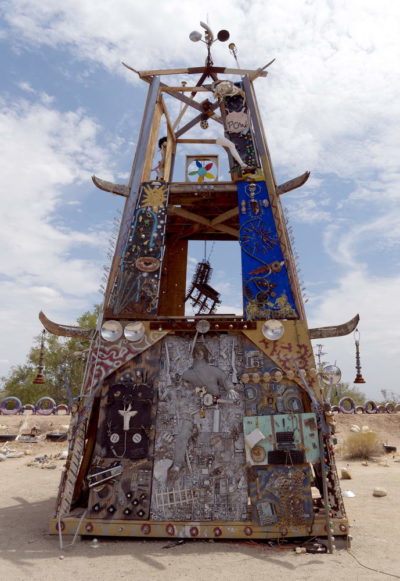 July 28th, 2017
Well, not exactly at the coast. I've been traveling. That's why I haven't been posting here. I went to the desert in Southern California. Thought I'd share a few of my photos from there. That's a pretty well known, often photographed abandoned gas station at the Salton Sea above. I couldn't resist doing my own photo.
This old boat just waiting for someone to restore it is parked at Bombay Beach right by the water.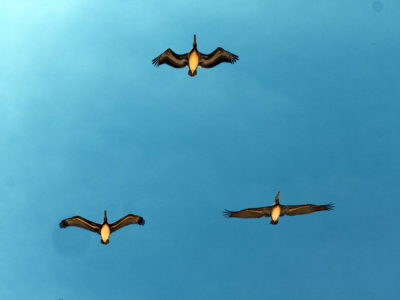 Pelicans at Bombay Beach. According to Wikipedia Bombay Beach is the lowest community in America, located 223 feet below sea level.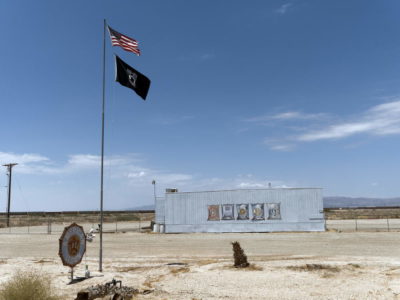 So I guess that would make this the lowest American Legion Post in America.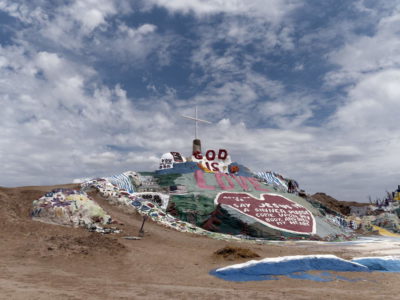 Go a little south of the Salton Sea and you just might find Salvation Mountain. It's a pretty amazing piece of American religious art that is worth visiting.
Sadly, the creator has gone to meet his creator a few years ago. Volunteers seem to be maintaining the place now, but I wonder how long it will last now that the man inspired to create it is no longer there. Better go see it soon.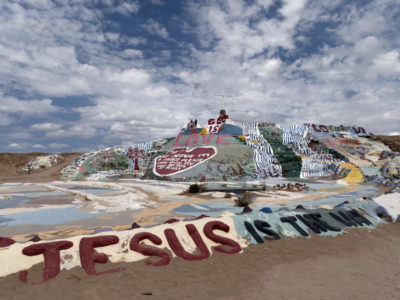 That's all for now. I'll be back soon.
July 20th, 2017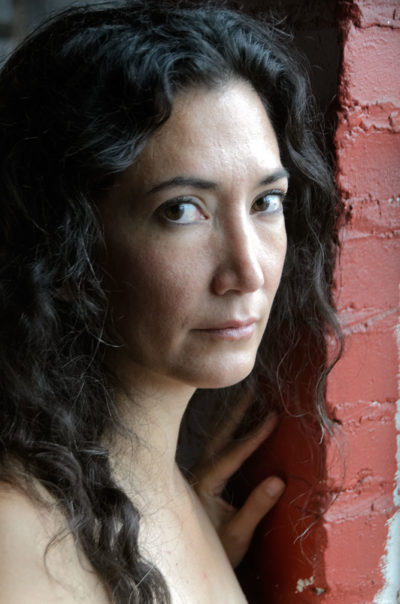 I took my lovely friend to my studio for a few more photos.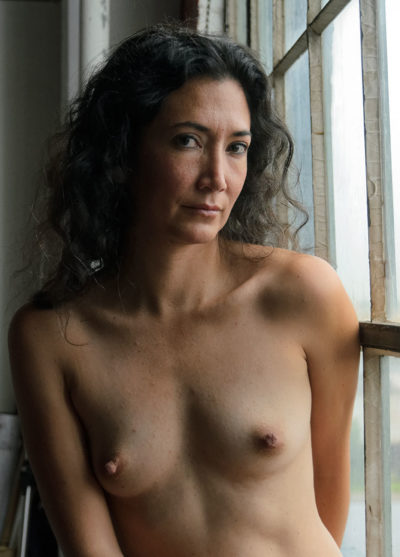 I've always loved simple window light, so we worked a bit with that.
And we played around a bit with studio flash lighting.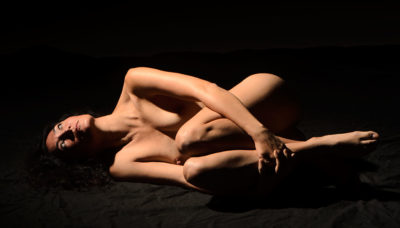 But mostly it was just a time for making photos of a lovely woman.
July 7th, 2017
Last summer a friend and fellow photographer agreed to pose for some photos.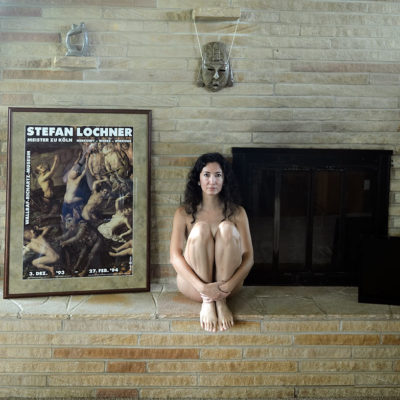 She is a lovely woman and she had a beautiful home where we worked together to make these photos.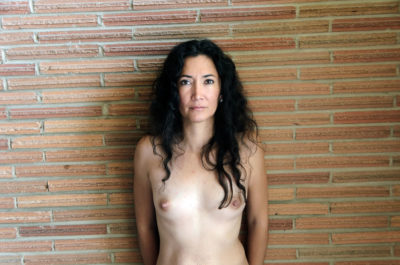 Her back yard also was a nice setting.
But she is so lovely that I couldn't resist just making some portraits of her.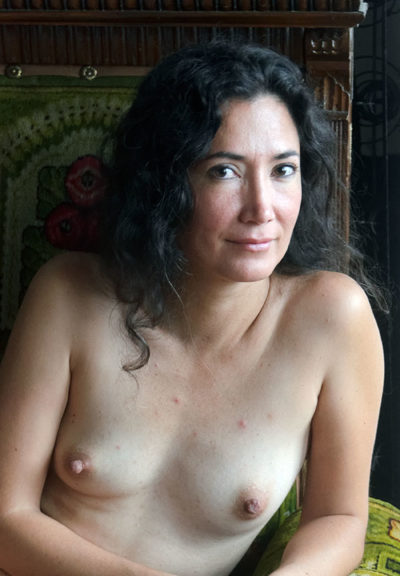 I'll have more work with this lovely lady coming in another post.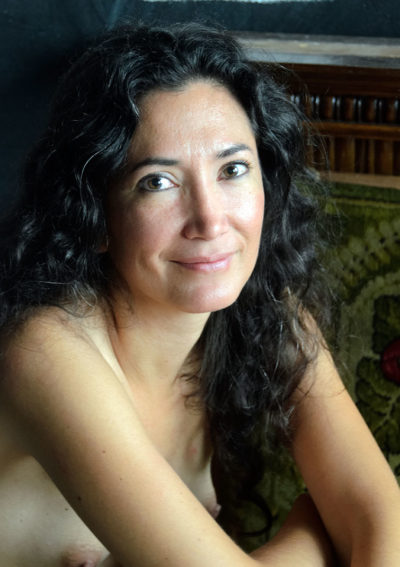 July 3rd, 2017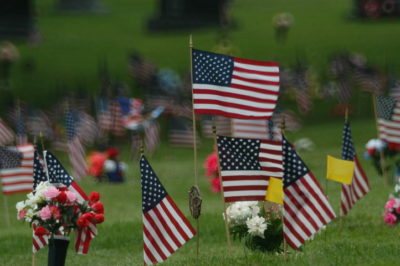 Tomorrow is Independence Day here in the good old U. S. of A. So here are a few flag photos to mark the occasion.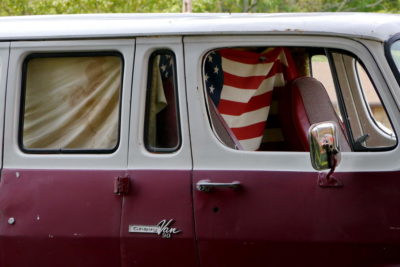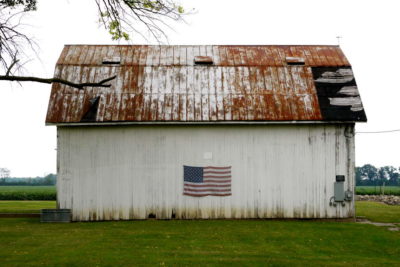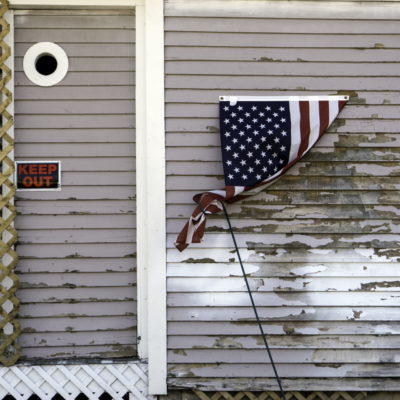 And, since it's been a while since I posted any nudes, here are some sort-of nudes with the wonderful model, Angie, taken a few years ago.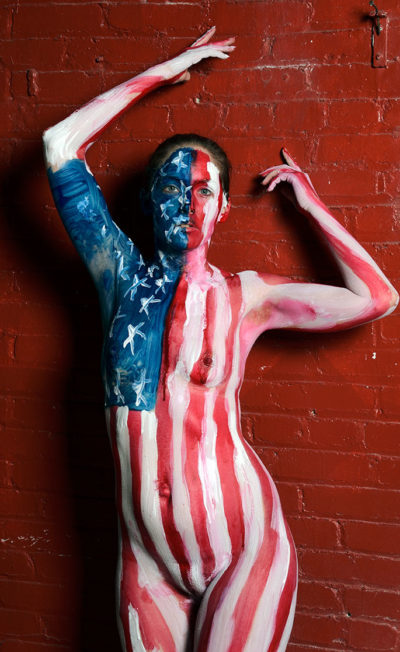 This next one was taken for my "Eve" series.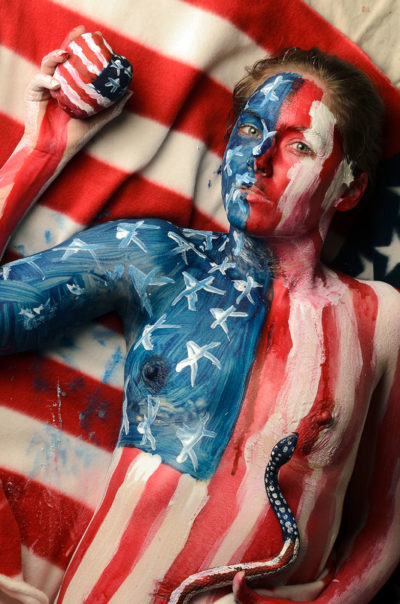 And one more before we go. Have a happy Fourth!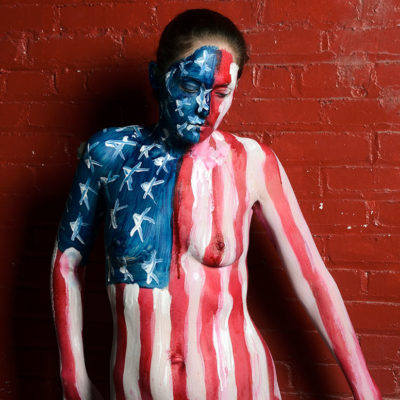 July 1st, 2017
Wow…sorry that it has been just shy of a full month since my last post. I've been busy. Actually, I've been traveling. I just returned from Peru. No time and little internet access while I was on the road. I'll have some of those photos to post here soon.
But, meanwhile, I want to tell you about a couple shows that I currently have work in. First, the photo above will be in the next show at The Darkroom Gallery in Vermont. The show's theme is "The Face." 
I took this photo in 1977 or 1978 while on assignment for "The Athens Messenger" newspaper in Athens, Ohio. It was taken at a memorial service for the Millfield Mine Disaster. This gentleman was one of the survivors of that disaster. The Millfield Mine Disaster on Nov. 5, 1930 is the worst mine disaster in the history of Ohio. An explosion killed 82 men in the mine. The last survivor died in 2009.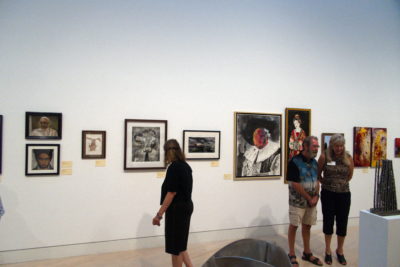 On a more pleasant note, one of my photographs of the lovely Kelsey Dylan on the coast of Maine is in the members' show at the Springfield Museum of Art in Springfield, Ohio. It's in the center of the photo above.
Here's a closer look: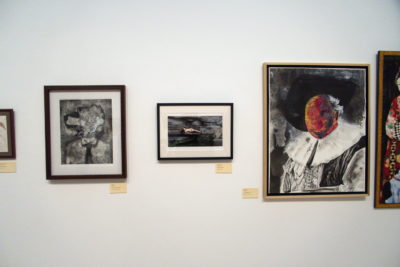 And here is the photo itself: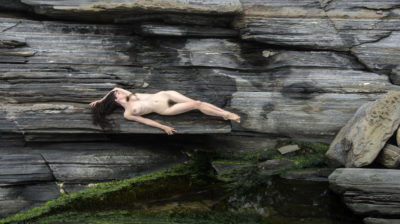 I hope to be back soon with more stuff for you to see.
June 2nd, 2017
Lisa Everhart is quite an icon in the world of figure models and photographers. She is a beautiful woman, a talented model and she spends quite a bit of energy advancing the world of fine art figure photography and helping other models.
I've been familiar with Lisa's work for years, but we hadn't crossed paths. Last June when I was down in Florida I saw that there was an opportunity for me to visit her, so I contacted her and we set it up.
My original thought was just to meet her for lunch and get acquainted. But Lisa wanted us to do a shoot. How could I say no to that offer from such an amazing lady? So we met and then wandered out into the swampy forests of central Florida and did a few photos.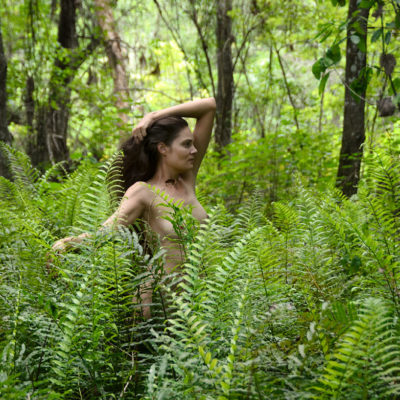 I think we both had a good time and ended up with a few nice photos. It's my hope that this initial meeting and shoot will be the first of many in the future.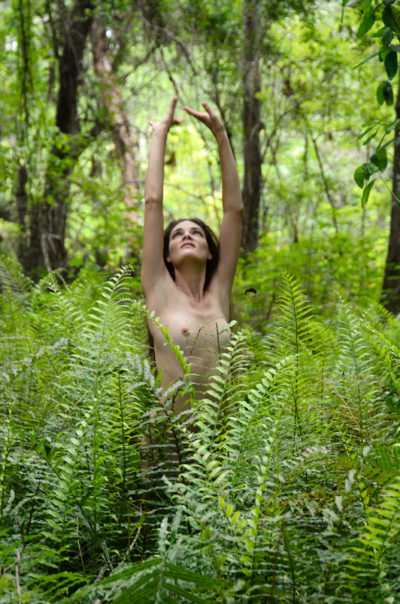 Thank you, Lisa, for a fun shoot, and for all the great work you do in support of so many other artists.
May 30th, 2017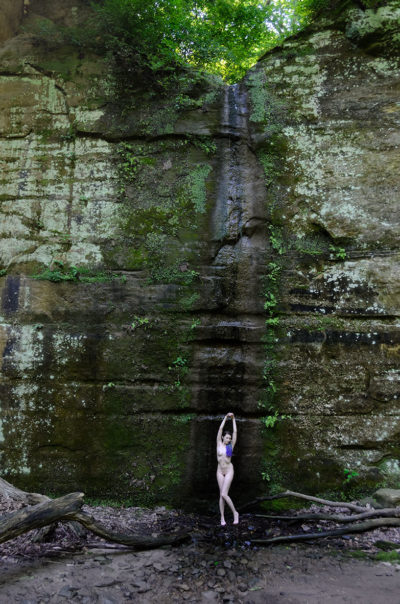 Here are a few more photos from the shoot I did with the lovely Areia as we wandered around Starved Rock State Park.
Starved Rock is an incredibly beautiful place and Areia is quite a lovely model. She's a lovely person as well, so it is a very real pleasure to work with her.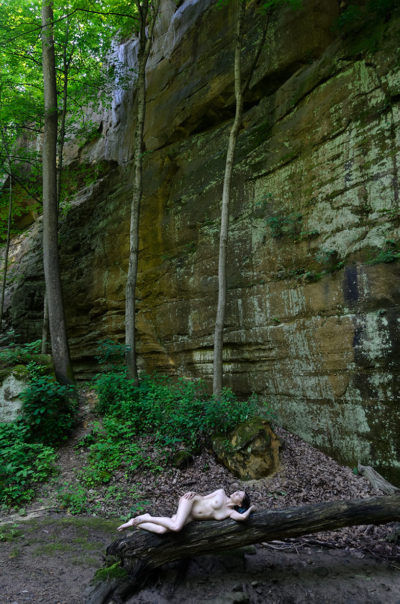 This is the end of this set of photos, but I do hope to work with Areia again this summer.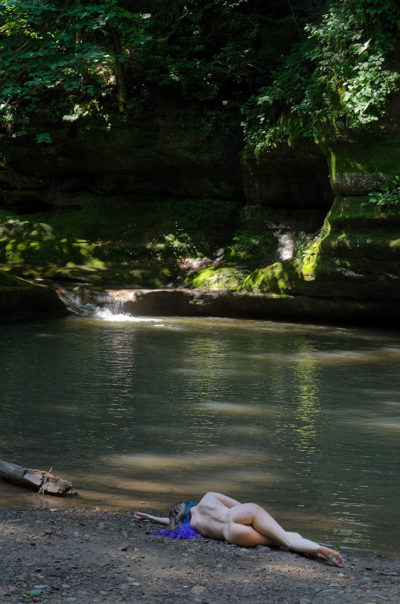 May 23rd, 2017
These are some photos of a lovely model, Areia, who I've worked with a few times. She and I spent a day wandering around Starved Rock State Park near Chicago.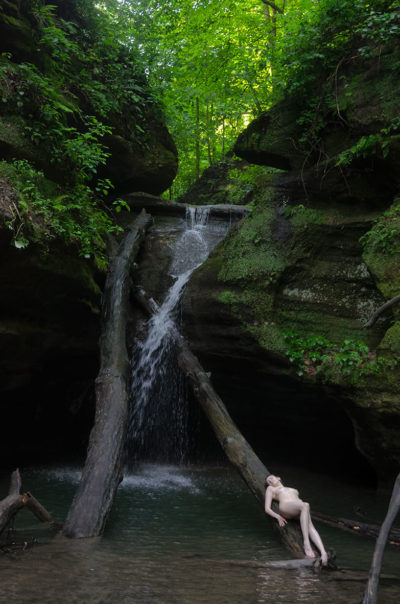 Starved Rock is one of the most beautiful places I've ever seen.
Add a beautiful, talented model and some nice photos are bound to be the result.
We happened to be working on a sunny day. There are many places where the sun does not reach down into the canyons here…but when it does, it's sometimes fun to play with the light and shadows.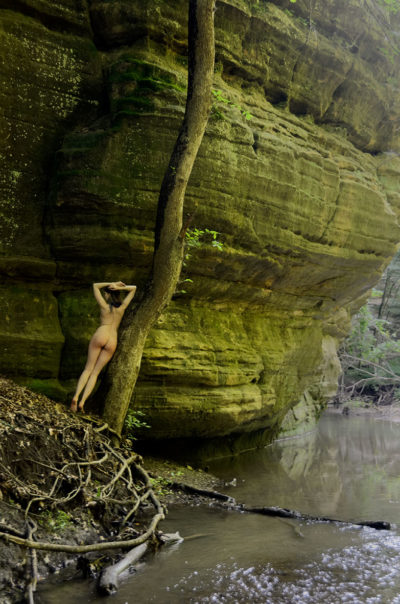 That's the end for this post…but there is more to come.
May 20th, 2017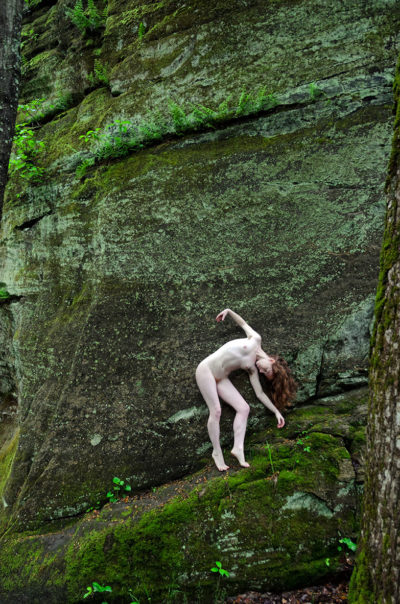 I have a favorite spot in Blackhand Gorge where I've done photos of all the models I've shot there. It's a pretty place and I challenge each model to see what they can come up with for poses there. Liv Sage, of course, did a fine job with the challenge.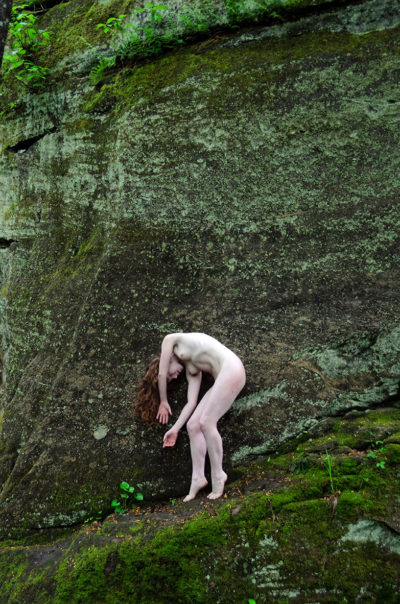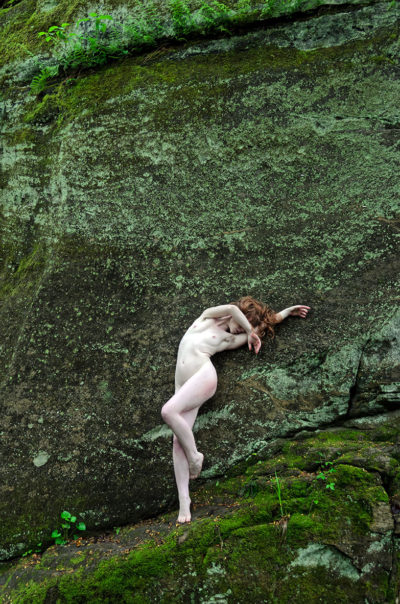 There's a waterfall hidden back in a corner of the gorge that is also a favorite place to challenge models to invent poses that work. Liv again rose to the challenge.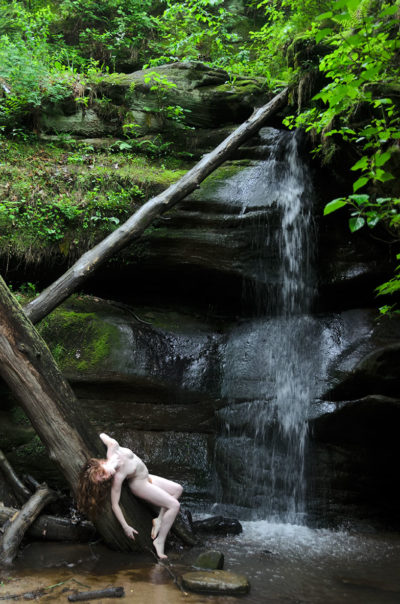 And, there's one very special place that isn't always there. This pool of water only appears in the spring and after a good rain. But when it's there it can create some lovely reflections. And with Liv there we got something pretty amazing. This is my favorite photo from this day of shooting. Thanks Liv!