Love at the Darkroom Gallery
March 3rd, 2014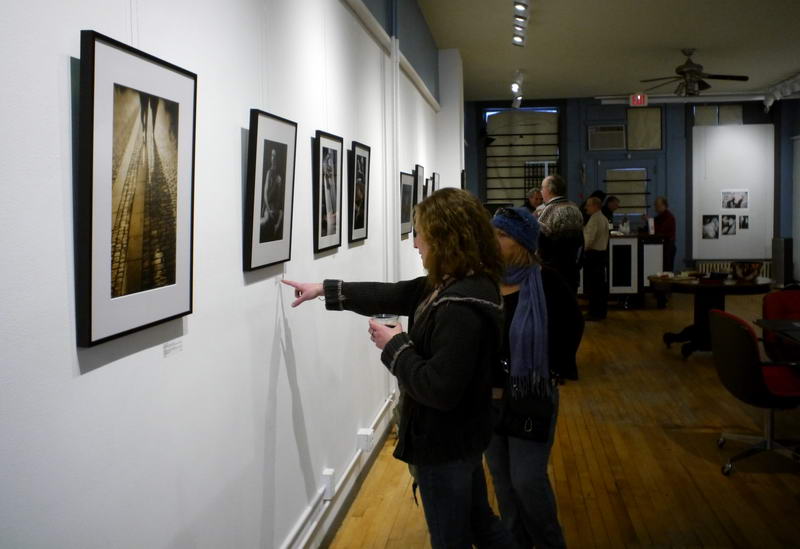 I was able to attend the artist's reception for the Love exhibit at the Darkroom Gallery in Essex Junction, Vermont, yesterday afternoon.  I love the Darkroom Gallery and often enter their juried shows.  It happens that I didn't enter this show, but I still wanted to go to the reception since I happened to be in Vermont at the right time.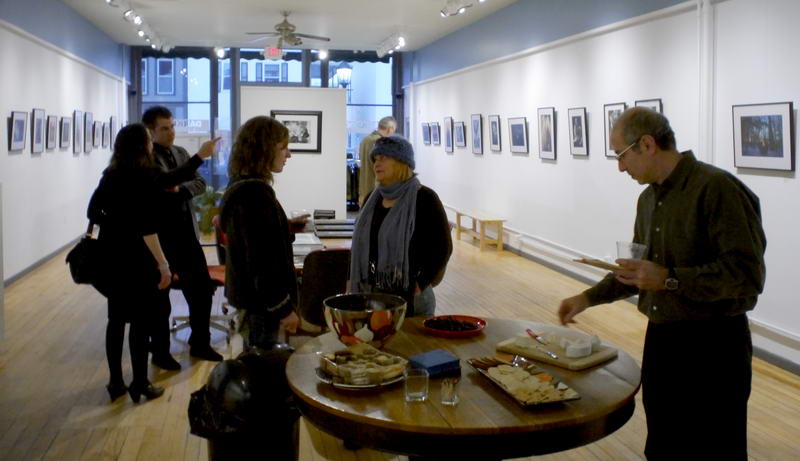 The reception was very nice, as is everything this gallery does.  And, of course, the show was beautiful.  And there were a bunch of nice folks there who it was fun to visit with.  If you are in or near Vermont you really should go see this great gallery.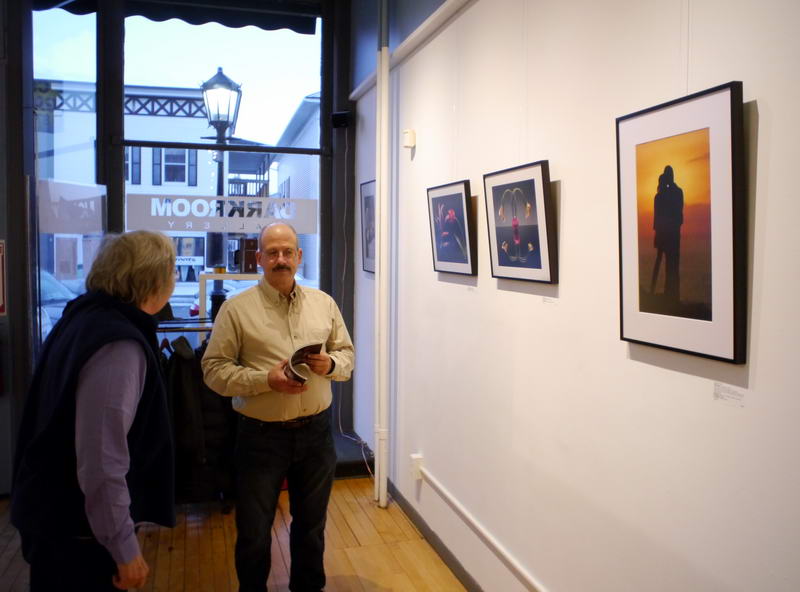 That's Ken Signorello, the proprietor of this fine establishment in the photo above.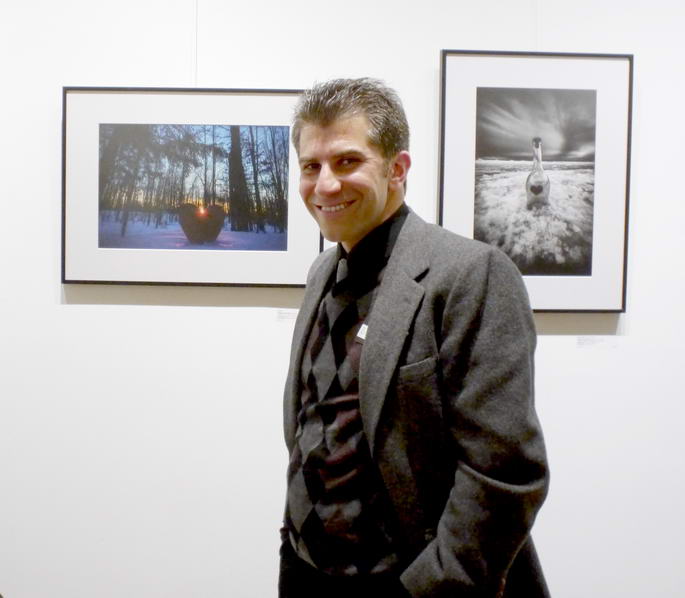 In the photo above is Babak P. Aryan who was awarded best of show for his wonderful photograph, "When I was young…" Babak flew in from Austin, Texas, for the artist's reception.  It was great to meet him and have the chance to chat with such a talented photographer.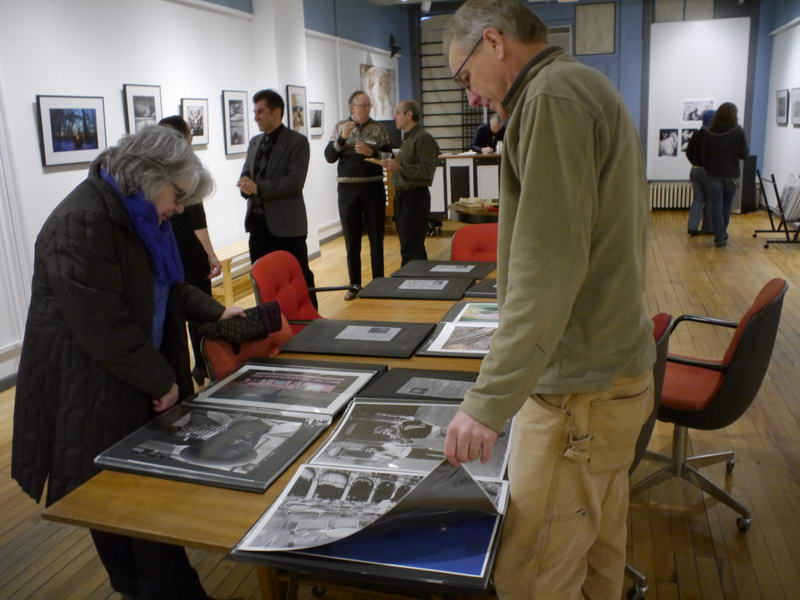 If you enter juried shows, there really isn't a gallery doing them that is nicer and easier to work with than the Darkroom Gallery. Their shows are always beautiful. I highly recommend them.
And, for the photo geeks, just for fun I decided to do these photos with my Panasonic G5 and my 15mm f/8 body cap lens.  I just set the lens on the hyperfocal distance for focus and snapped away with it on aperture priority.  That little $50 lens is pretty good…and fun to shoot with.  And it's so compact that the G5 fits comfortably in a coat or jacket pocket. I should also note that these photos were edited on my laptop in a room with a ton of glare from the sun, so I'm not sure just what they will look like.  I hope I got close to what they should be.