Wandering Around With Gina
January 22nd, 2018
After shooting in the studio for a while, Gina and I went wandering around the Front Street Buildings, always a rich environment for photo backgrounds.
The sunny day provided some opportunities to play with light and shadow…not to mention color.
Mike Elsass's studio on the floor above my studio has lots of interesting things to see.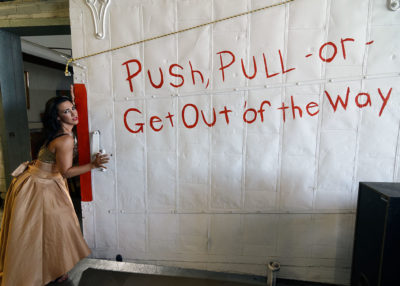 More of the Gina adventures to come.