Shooting a Friend
November 6th, 2017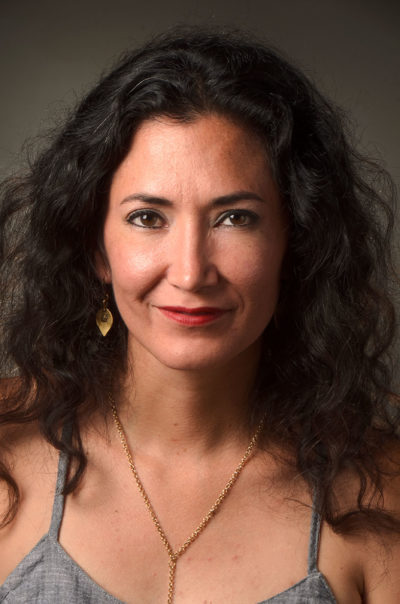 Just some photos from my second shoot with a photographer friend who agreed to spend a little time in front of my camera.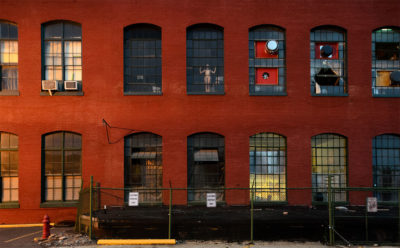 After doing some portraits with studio lighting we played around a little by doing some exteriors of the studio building with her in the window.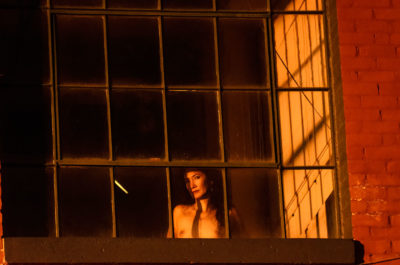 The top two were taken after dark when the building was illuminated by by a street light.
This last one was taken earlier when there was still daylight.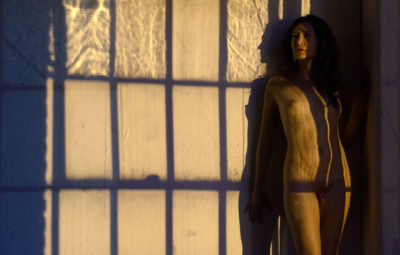 And this is back in the studio lit by the street light outside.
And, finally, a shot with the street light through the studio window using a fisheye lens and then doing a correction in Photoshop so it acts more as an ultra-wide angle lens.