A Show In Vermont
September 19th, 2017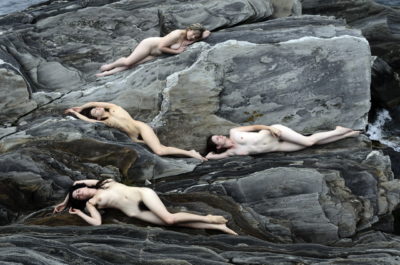 The photo above, featuring four of my favorite models on the rocky coast of Maine, is in the current show, "Multiples," at the Darkroom Gallery in Essex Junction, Vermont.
The artists reception for this show will be this Saturday, September 23. I plan to attend that reception. So, if you are in the Burlington area, please stop by and say hello.
The Darkroom Gallery is my favorite place to show my work. I've been in quite a few shows there, so many that they have me on their "Darkroom Gallery Masters" list. They have even sold my prints from past shows.
But, the gallery has announced that they are taking a break after 99 shows. They plan to be back next year with more shows. I'm going up to encourage them to come back. I'll be looking forward to what they do in 2018.