Ayn of Ties
September 14th, 2017
Back when I still had my studio Ayn wanted to do a shoot with a bunch of ties. What Ayn wants, Ayn gets, as far as I'm concerned. So this is what we came up with.
That's right, folks, Ayn didn't even get naked for this shoot. I hope you aren't too disappointed.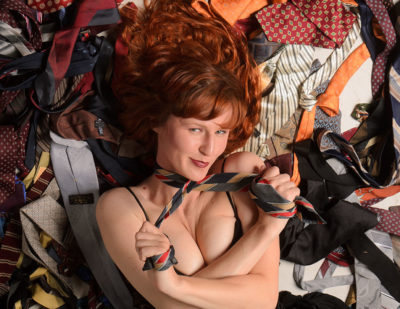 After we shot the ties I was playing around with one of my Micro 4/3 Panasonic cameras. (The studio lit photos were done with my Nikon D7000.) It was too dark over in the corner where Ayn was getting her things ready, but I snapped a couple frames anyway because I liked the way the light looked. This was a one-second exposure. I like all the stuff that happened when I hand-held the camera for that long.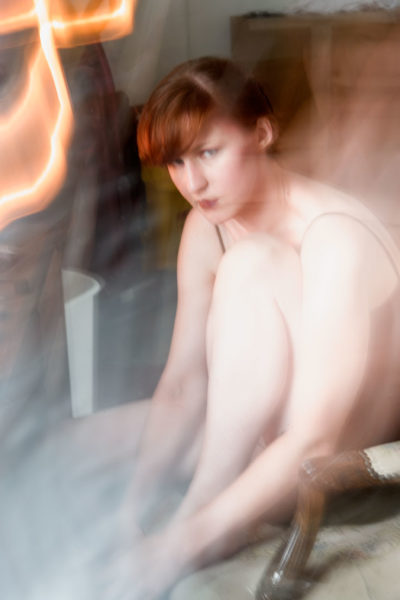 I did another shot where the shutter speed was just a bit shorter and got this more "normal" result. But I like the "flawed" photo better.