Photos from the Left Coast
July 28th, 2017
Well, not exactly at the coast. I've been traveling. That's why I haven't been posting here. I went to the desert in Southern California. Thought I'd share a few of my photos from there. That's a pretty well known, often photographed abandoned gas station at the Salton Sea above. I couldn't resist doing my own photo.
This old boat just waiting for someone to restore it is parked at Bombay Beach right by the water.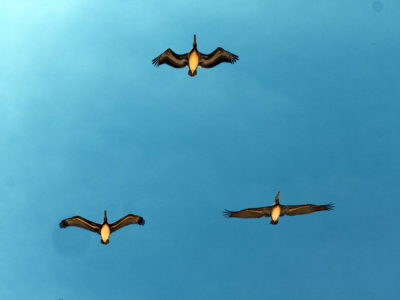 Pelicans at Bombay Beach. According to Wikipedia Bombay Beach is the lowest community in America, located 223 feet below sea level.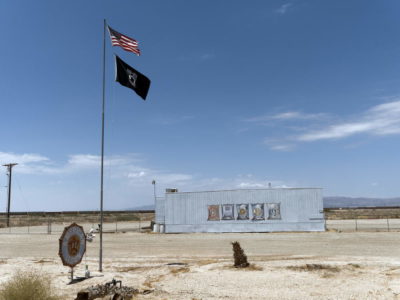 So I guess that would make this the lowest American Legion Post in America.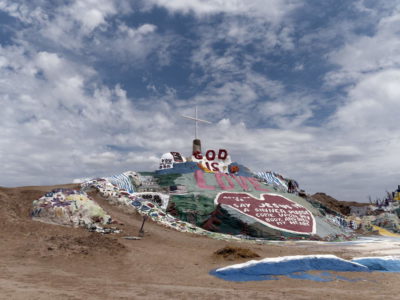 Go a little south of the Salton Sea and you just might find Salvation Mountain. It's a pretty amazing piece of American religious art that is worth visiting.
Sadly, the creator has gone to meet his creator a few years ago. Volunteers seem to be maintaining the place now, but I wonder how long it will last now that the man inspired to create it is no longer there. Better go see it soon.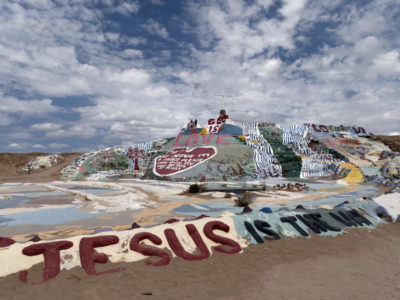 That's all for now. I'll be back soon.