Liv at Blackhand Gorge
May 14th, 2017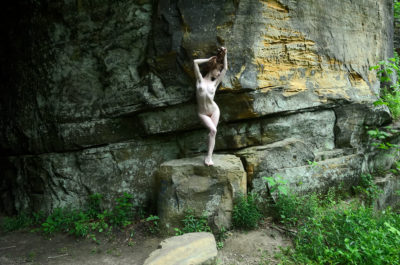 I worked with Liv Sage/ASmallWoman a lot last year. I wish she still lived nearby so I could keep doing that. But I still get to shoot her every now and then when she visits.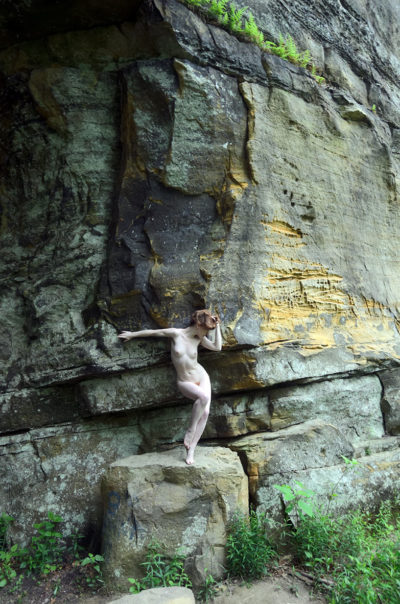 As you may know if you follow my blog regularly, for some years now I've been working on a series of photos taken at Blackhand Gorge, a beautiful natural area near where I grew up. I went there as a kid and a teenager and decided to return to use it as a setting for my work. Last spring I took Liv there.
The spot you see here is one where I've tried for years to get a successful photo. It is a sort of pedestal that seems a natural place for a statuesque model to stand. The problem is that there is an overhanging rock that makes it almost impossible to stand straight up. So this is another reason I really like short models. Liv was able to produce not just one, but several successful poses in this spot, as you can see.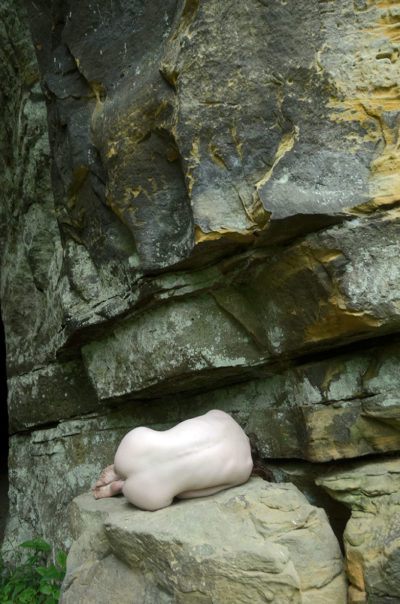 Lots more to come from this shoot with this extremely lovely and versatile model. Thanks Liv!