Liv Through a Pinhole
May 10th, 2017
During this shoot with Liv Sage/ASmallWoman last year I did a few pinhole photos along with the regular photos.
For the one below I asked Liv to move her head during the long exposure.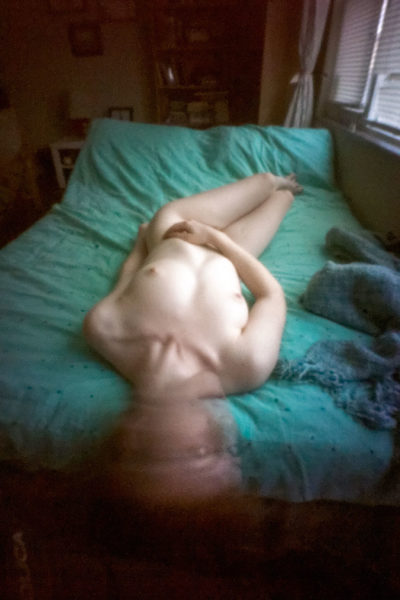 It doesn't matter what sort of lens or non-lens you point at Liv, wonderful photos always result.