Start Your Pinholes
April 22nd, 2017
It's almost time for Worldwide Pinhole Photography Day. It's always the last Sunday in April, so that makes it a week from Sunday, April 30, this year.
I always try to participate and upload a pinhole photo taken on pinhole day to their website.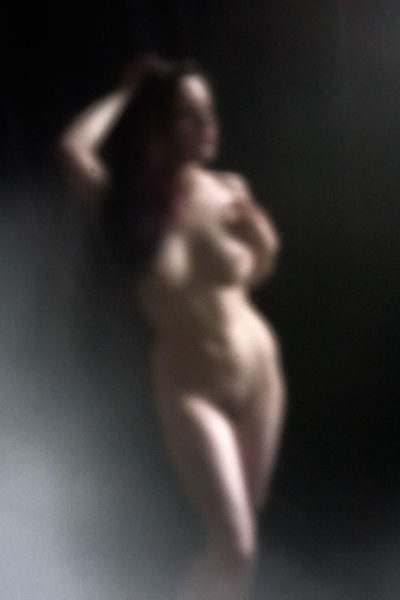 I don't upload nudes to the Pinhole Day website because there are many young people involved in the day and I don't want to cause any issues over nudity.
But I use my pinholes regularly to do all sorts of work, including nudes.
These were shot almost a year ago and feature the wonderful model, Reveille.
I'll have some more work with Reveille in my next post…and those will be photos done with a lens instead of a pinhole.
Don't forget, get your pinholes out and go out on April 30 and make some pinhole photos. I love the way pinholes get you away from the silly pixel-peeping that goes on and takes you back to the origins of photography. Pinholes were making images long before a way to save the images had been invented. And, ironically, modern digital cameras, especially mirrorless cameras with electronic viewfinders, make working with pinholes much easier than ever before. With my Micro 4/3 cameras I can actually use the viewfinder and see what I'm getting. And with the high ISOs available on modern digital cameras, I can shoot hand-held if I want to. It's never been easier to shoot pinhole photos. Give it a try.