One At A Time
January 20th, 2017
Despite being surrounded by a crowd of beautiful, talented models, I decided to spend some time working with a few of them just one at a time. Above is Brooke Lynne posing below the lovely waterfall where we were all shooting.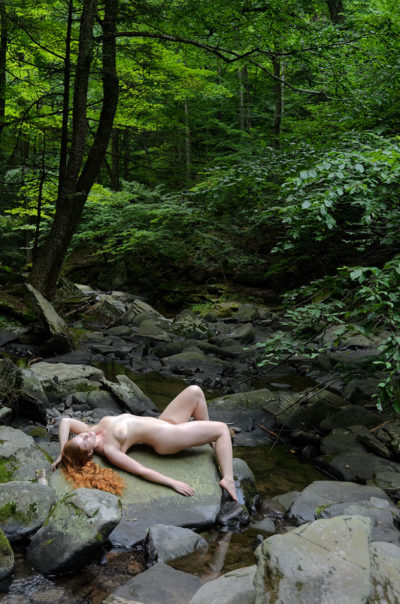 Of the nine models that my friend, Dave Rudin, had arranged to shoot with us this day, there was only one who I didn't already know and hadn't worked with before. So I thought it only right that I spend a little time with AE Dandelion who had come all the way from New Orleans for this shoot.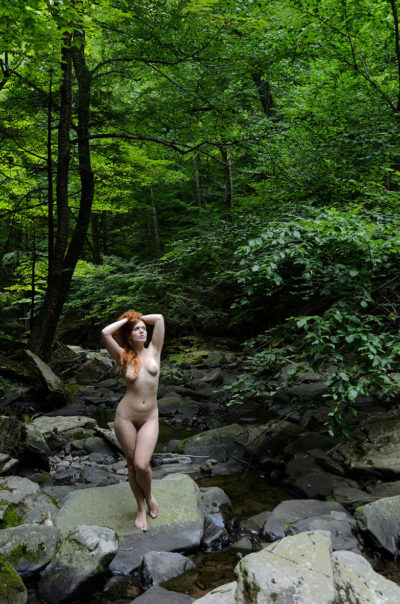 She is not only lovely and a very talented model, but also a truly delightful young lady. It was a great pleasure to meet her and work with her. I wish she were closer to me so we could work again often.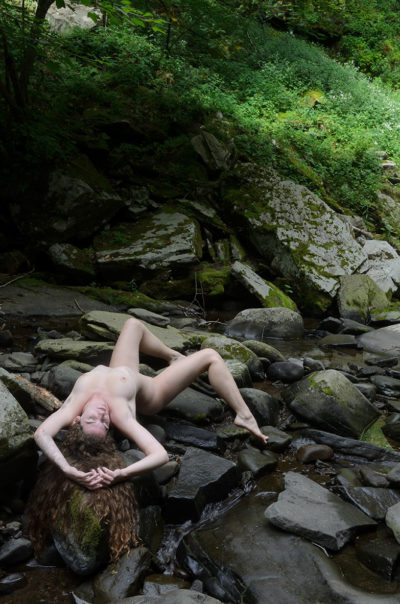 While usually I try to stay away from direct sunlight for my photos because I tend to prefer the softer light and richer colors in the shade or on overcast days, when I saw the light glistening off the skin and water drops on Dandelion in the shot below I couldn't resist making an exception to that rule. Sometimes the sun is what you want, especially on a beautiful redhead.