A New Model Gets Wet
January 2nd, 2017
Well, it's now 2017 and I'm still editing shoots from the middle of 2015. I seem to be slowly making progress, though. I might actually get to only being one year behind soon.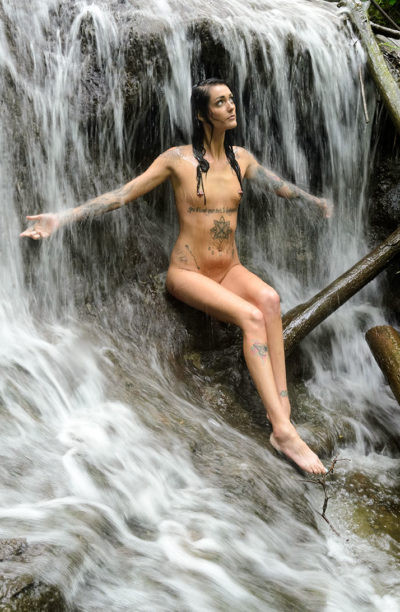 This was a shoot with a new model, Hayden, getting her "baptism" in working with me in my favorite local waterfalls.
I enjoyed what was happening when I got some spray on the lens, so I just worked with it for a while.
And my model did a fine job, considering it was her first experience with posing in the challenging environment of a waterfall.
I hope you are all enjoying the new year and that it will bring peace and happiness to all of us.