A Visit To Theda
October 18th, 2016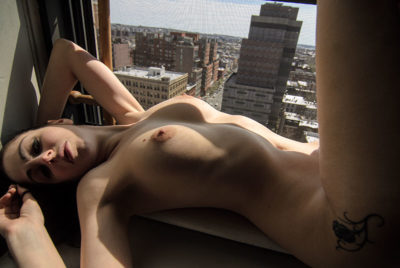 In April 2015 I was starting to feel better, though I was still far from recovered from my health crisis. But I felt well enough to make a trip to New York City. I didn't feel like doing any major shoots outdoors that would have required a lot of physical activity, but I did manage to haul some gear over to Theda's apartment to do a shoot with her.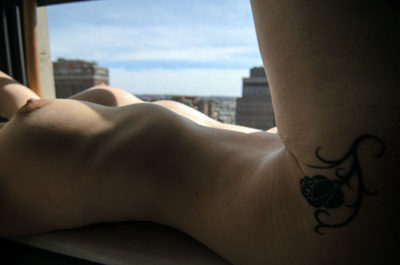 There was a nice view of downtown Brooklyn from her window, so I tried a few things working with that. And we wanted to feature Theda's brand new tattoo.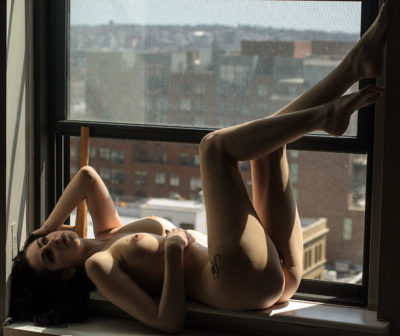 Theda is one of the best models I've ever worked with. And her personality must be experienced to be believed. It's always a pleasure to shoot with her, and there are always good results. There are more to come from this shoot.