Crappy Instant Pictures
October 2nd, 2016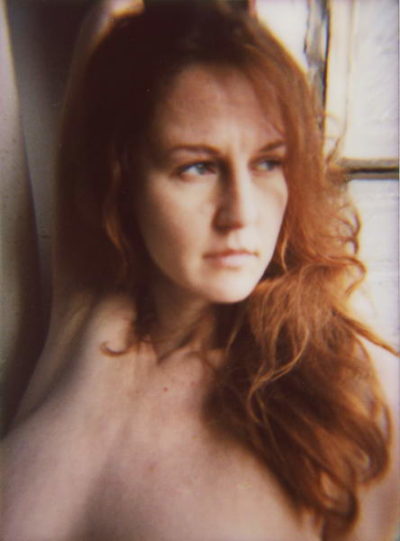 A while back I was suckered into participating in an on-line funding thing for a new Lomo instant camera. When I got it I found it was, as I have come to expect with Lomo products, a piece of junk. But it does take instant photos using Fuji's small instant film, producing prints that are about wallet size.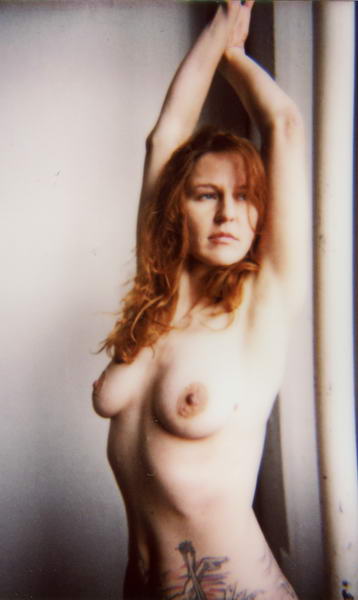 When the camera arrived I asked Ayn to come by the studio so I could try it out. I don't understand why Lomo can't make a camera that works with the camera controls that we are all familiar with. This camera is too automatic to start with, though it does have some provision to allow a bit of control. Not enough, but it's something. But the big problem is that Lomo insists on coming up with their own unique names for each control on the camera…and then marking those controls with only the first letter of their newly invented name. WTF!? It must be some stupid hipster thing. I can never figure out the controls without looking at the manual.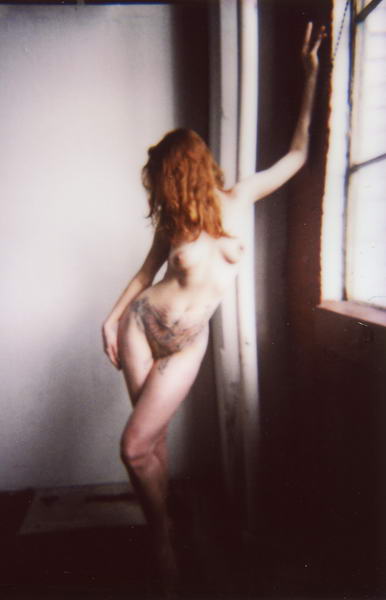 But I do manage to make photos with it now and then. I keep hoping that some company (Fuji, are you listening) will make a simple manual instant camera that just has shutter speeds and aperture controls. If it has a flash it must be possible to turn the flash off. How hard would that be, really? I'd even buy it from Lomo if they did it. Maybe I could put tape over their idiotic control names and write in what they really should be called. With Fuji discontinuing their "peel apart" instant films one after another, I'm guessing it won't be long before my Polaroid pack film back for my Speed Graphic will be useless because there will be no film for it. And don't get me started on the useless crap that the Impossible Project sells. Impossible to take good photos with, as far as I'm concerned.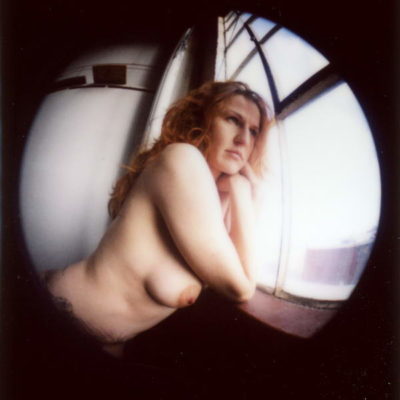 Good old hipster Lomo insists on producing hipster stuff like fisheye lenses for most of their cameras. One came with this camera, so I had to try it out. Not all that bad, I guess. And, as I play around with the incomprehensible camera controls, I get all sorts of results, some interesting…and, yes, I know that's the hipster thing…surprise results. I like controlled, purposeful results. I like to be able to replicate an effect. I think this last photo just shows the effects of underexposure, so I think I can make it happen again. I'll keep playing with this POS camera from time to time until I find something better.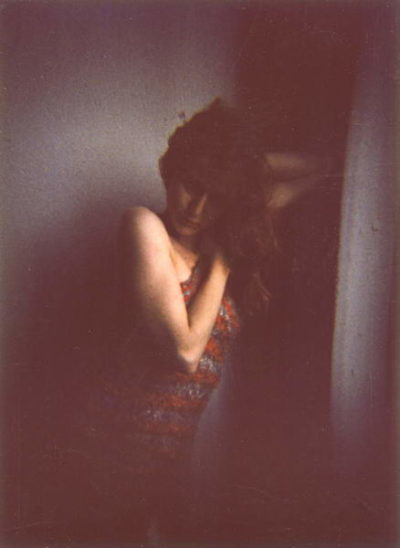 By the way, I did these photos in December 2014. And this is the last shoot of 2014. I'm finally caught up to last year on my editing. The next post, most likely, will be from a shoot in 2015. I'm slowly gaining ground on the backlog.