Street Light On Kelsey
September 26th, 2016
More of Kelsey Dylan at the studio in December 2014.
First we shot while it was still light outside and we had a mix of daylight and the street light, which had just come on in the growing twilight.
Then it got dark and we had just the street light coming through the window.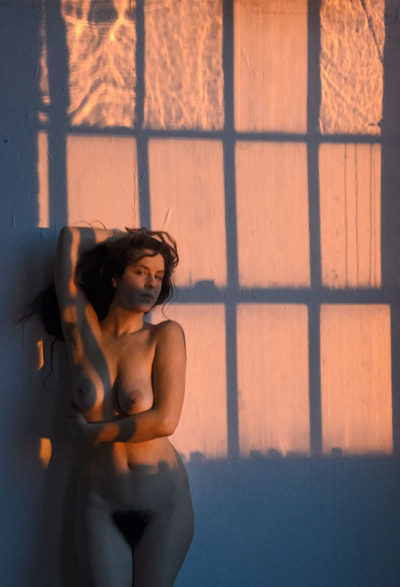 The ancient glass in some of the window panes makes the light even more interesting. Kelsey did her usual wonderful job and I think we ended up with a few fun photos.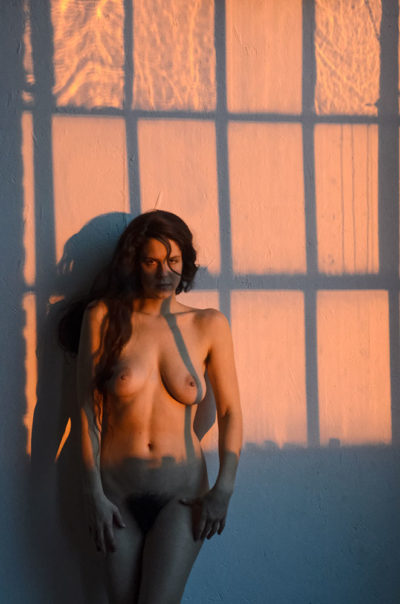 These were all shot with my Nikon D7000 and my old Nikkor 50mm f/1.4 stopped down just a little, between f/2 and f/3.5. That lens is pretty soft at f/1.4, but gets good at f/2 and is great anywhere above that. ISO was 1600, which is pretty much the same quality as ISO 100 with the D7000.