At Rock House
June 4th, 2016
After our time shooting at Ash Cave I headed over to Rock House, another popular spot in the Hocking Hills, with Brooke and Romahni. Rock House is not an easy place to work, but I've had some success there from time to time.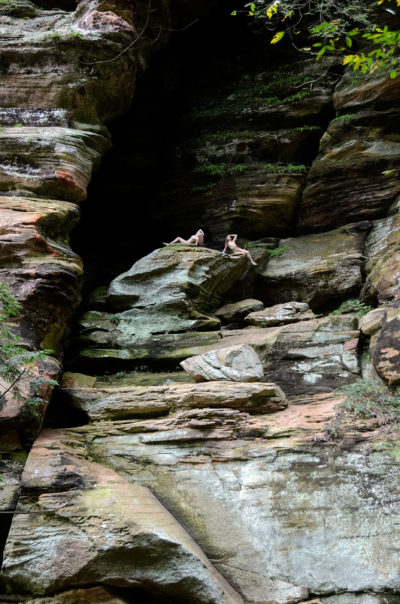 I think we did pretty well there this time too.
I love those dots in the landscape.