Brooke and Romanhi
May 28th, 2016
As I continue to work through old, unedited shoots I've come to one that was a delightful treat. My favorite model, Brooke Lynne, came to Ohio for a shoot and brought along a wonderful young woman who was visiting the US from Australia, Romanhi Rose.
I took them to one of my favorite places, Hocking Hills. These first few photos were made on private property just behind the cabin we rented.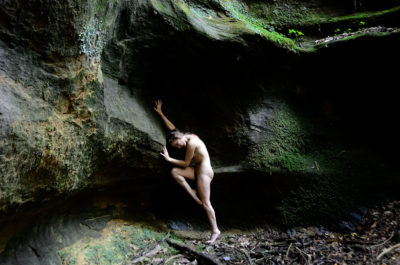 That spot behind the cabin turned out to be one of the best places we shot on this trip.
Lots more to come from these two lovely ladies in the next few posts.