Kelsey Through A Pinhole
April 29th, 2016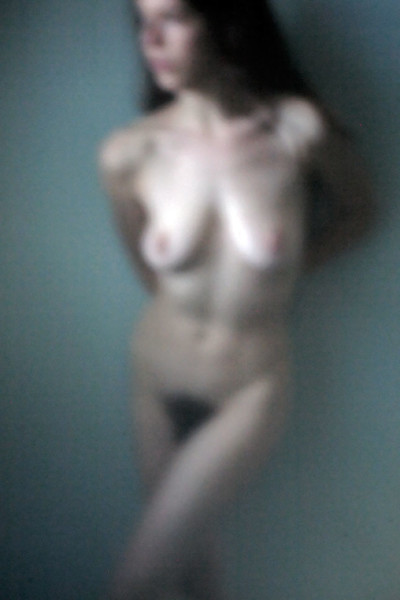 While playing around getting my pinhole stuff ready for Worldwide Pinhole Photography Day I heard from my old friend and model, Kelsey Dylan, that she was in town and wanted to get together. Kelsey is a full-time traveling model these days which means I don't get to work with her nearly as often as I would like. She didn't have time for a real shoot, so we just met to chat for a few minutes.
But I brought along one of my micro 4/3 cameras and a new pinhole that I had just made the old fashioned way, by poking a hole in a piece of metal with a pin. I needed to try it out and Kelsey was happy to be my subject.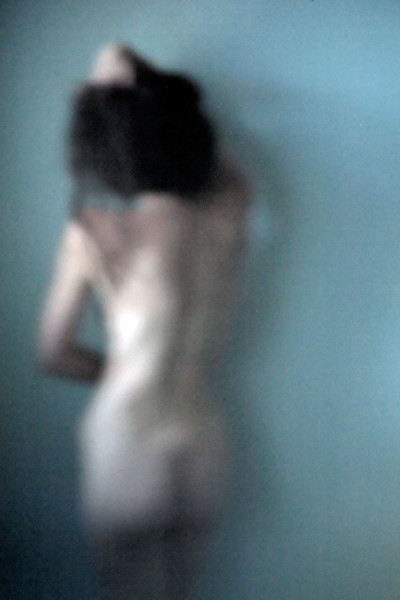 We found a spot with some nice window light, Kelsey dropped her clothes, and I started shooting.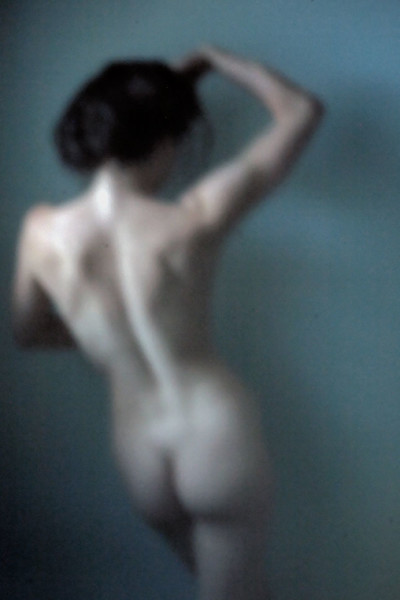 I had mounted the new pinhole on my oldest micro 4/3 camera, an old Olympus E-PL1. It's the old 12 mp sensor which doesn't have the greatest dynamic range or high ISO quality. But I wasn't exactly looking for the highest technical quality possible with this set-up.
I set the camera at ISO 1600…that's as high as I like to go with that sensor…and used aperture priority for automatic exposure. I have an accessory viewfinder on that camera and was able to use it to compose the photos. Even indoors with window light I was able to get a shutter speed fast enough to let me hand-hold the camera.
I'm pretty happy with these photos. It's hard to take a bad photo of Kelsey, but I think the pinhole did a pretty good job here. At least, I got what I was after. This pinhole turned out a little too large for most things, meaning that it is softer than a smaller pinhole would have been. But I'm liking what it does. I'll be mounting this pinhole on one of my newer cameras soon. The better sensor will let me use higher ISOs and that means an even faster shutter speed. And better dynamic range. The next shoot with it will be outdoors in full daylight.
But, in the meantime I have even more of these to share here in future posts. Thanks Kelsey, you are amazing.