Dirty Show Time
February 7th, 2016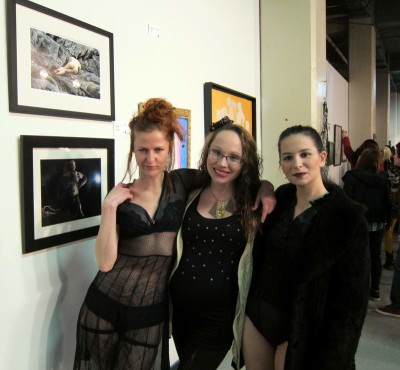 It's almost time for the Dirty Show in Detroit. I've had work in this show for many years, but a couple years ago I decided to stop entering it. I got talked out of that and entered again last year. But this year I did not enter. I will, however, have some prints available for sale at very low prices in the store that operates at the show. So, if you are going check out the store for some very good deals on prints of some of my best work.
I never felt like this show was really a good venue for my work, but they liked my work and kept after me to enter. So I did for many years. I never had much luck selling the framed prints off the wall, but the store was always good for quite a few sales. That's why I decided to continue giving work to the store.
But the show itself is something to see. It's huge. There are thousands of people there every night. It goes on for a couple weeks, opening several nights each week. There's a lot of art on the walls, much of it quite good. And there are stage shows. Food and drink are available. Many of those attending come in costumes of pretty much every sort you can imagine. It's quite a party.
Early on I realized it was a place to go in a group, so I always invited models and friends to go with me. That was always fun.
So, in 2014 when I had decided that was to be my last year of attending, I got some of my favorite people to come along. That included Ayn, Athena and Blueriverdream. In the photo above they are beside my framed print in the upper left.
I was just looking through older photos and realized that for some reason I never posted the photos from this trip that was supposed to be my last time at the Dirty Show. It wasn't my last trip. I got talked into doing one more show last year. But, since it is almost time for the 2016 show, I thought this was a good time to finally share the 2014 photos.
Of course, with three of my best models there, I couldn't pass up the chance to shoot a few nudes. And, yes, Athena was pregnant with twins who showed up not too long after this trip to Detroit.