Picture In A Gallery
January 14th, 2016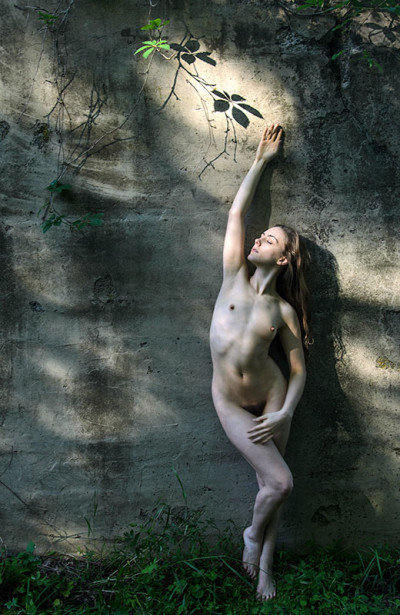 I received word last night that the photo above of the incomparable Brooke Lynne will be in "The Photographic Nude" show at LightBox Photographic Gallery in Astoria, Oregon.  The Photographic Nude 2016 show, which is Dedicated to the memory of Ruth Bernhard, opens on February 13 and will run through March 8. This is a great gallery and they do wonderful shows, so it's definitely worth going to see this show if you are in the area.
This photo was taken at the end of the last day of about a week of shooting in the Poconos in Eastern Pennsylvania. The sun was getting low when I saw it forming the shadow of those few leaves on a concrete wall at an abandoned farm. I hustled Brooke into the spot to take advantage of that fleeting light. I love the result, so I'm very pleased that they chose this photograph for the show.
My good friend, Dave Rudin, will also have work in this show. Last year his contribution was picked as the best of show.