New Light
October 14th, 2015
One of the fun things about a new house is seeing what the light does at different places and different times of the day.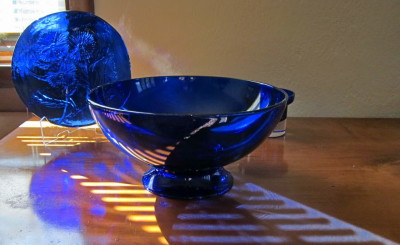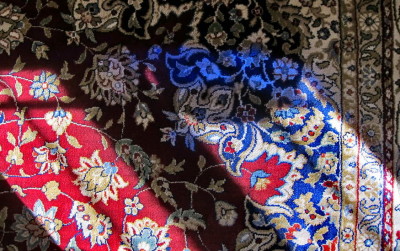 There is no blue in that carpet. That's all from the sunlight passing through the blue glass bowls.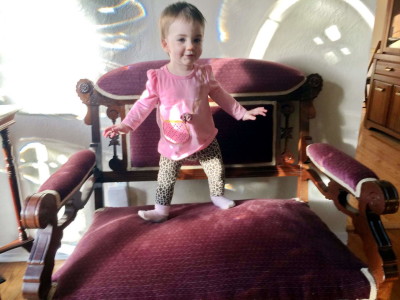 Granddaughter Fiona playing in the funny light. Snapped with a cell phone. The other two were shot with my Canon S90.