Happy Fourth
July 3rd, 2015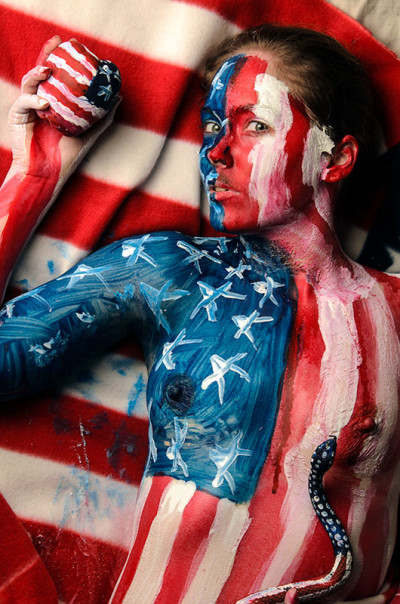 A while back I decided to add a flag photo to my Eve series. I thought the temptations of patriotism had some relationship to the temptations in the Garden of Eden.  Angie agreed to subject herself to the body painting and did a fine job being Flag Eve.
We also shot a few non-Eve photos while she was painted: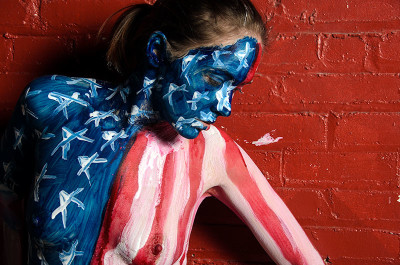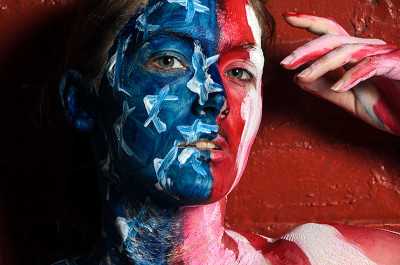 Editors note: WordPress seems to have updated to a new version and now I can't get the photos to center. Sorry about that. I don't like the look of the page when they aren't centered, but nothing I can figure out to do will get them where they belong.