Instant Athena
November 26th, 2014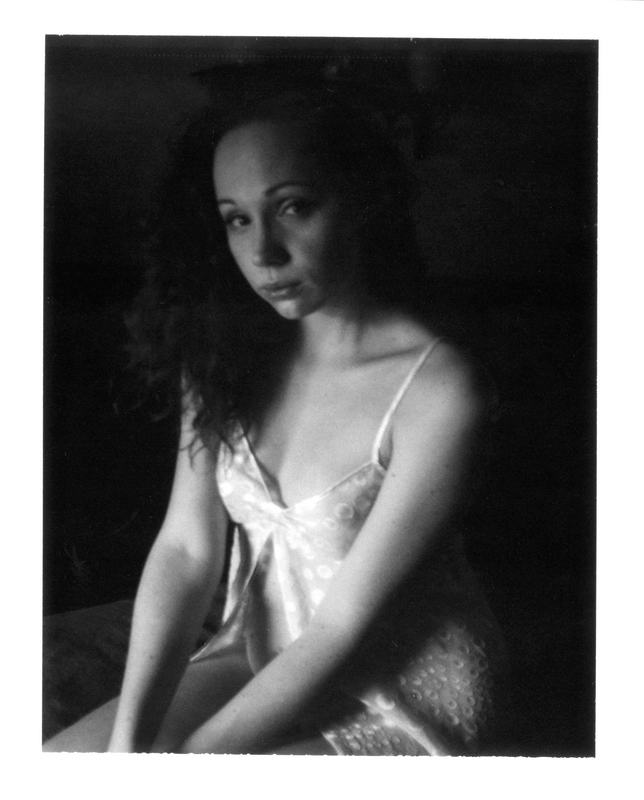 I've long enjoyed the 3000 speed instant film…both the Polaroid stuff and the Fuji copy. I was working on a project using that film when Fuji announced it was discontinuing it. That was a sad day. I have a stash of it and I'm continuing to work with it until it is gone forever. The film has a unique look that is quite lovely with beautiful tonality. It will be missed.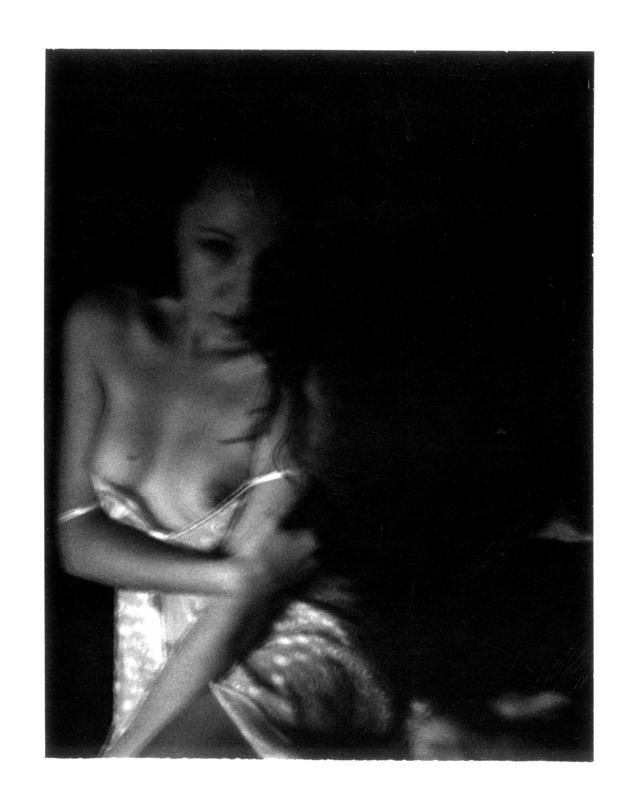 For many years I've used my Speed Graphic with a pack film back to work with this film. Shooting with that camera is a real pain in the ass, at least for me. I'm not well suited to the view camera way. So, I got to thinking, why don't I pick up a cheap old Polaroid camera on ebay and just work with it.
Well, I ended up getting a half dozen of them and found a source for the unique batteries they use…I cobbled parts from some of them and got a few to actually work. And I found that they are real pieces of crap. Polaroid made a few good cameras, but those are hard to find and expensive. The run-of-the-mill standard Polaroid cameras that are out there in the thousands are junk. I tried to make them work and eventually gave up and went back to the Speed Graphic.
All this was back before Fuji announced they were no longer going to make this film.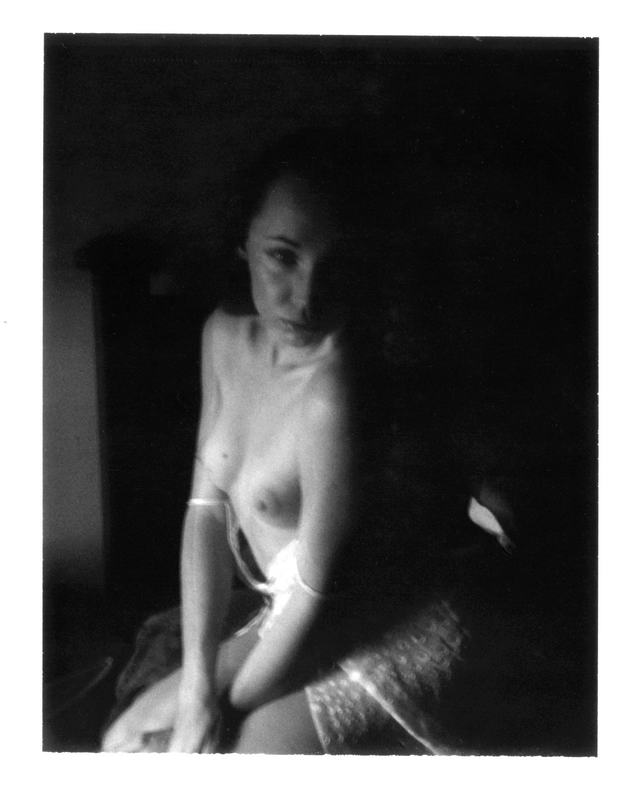 But, as you can see here, I did take some crappy photos with the crappy Polaroid cameras. And some of them are not all that awful, in a crappy camera sort of way. I like these shots of lovely Athena from about a year ago…before she became pregnant with her new twins. With four kids now, Athena isn't doing much in the way of modeling…but she's still a great friend and a lovely person. I may coax her in front of my lens again one day. Maybe I'll use a real camera next time.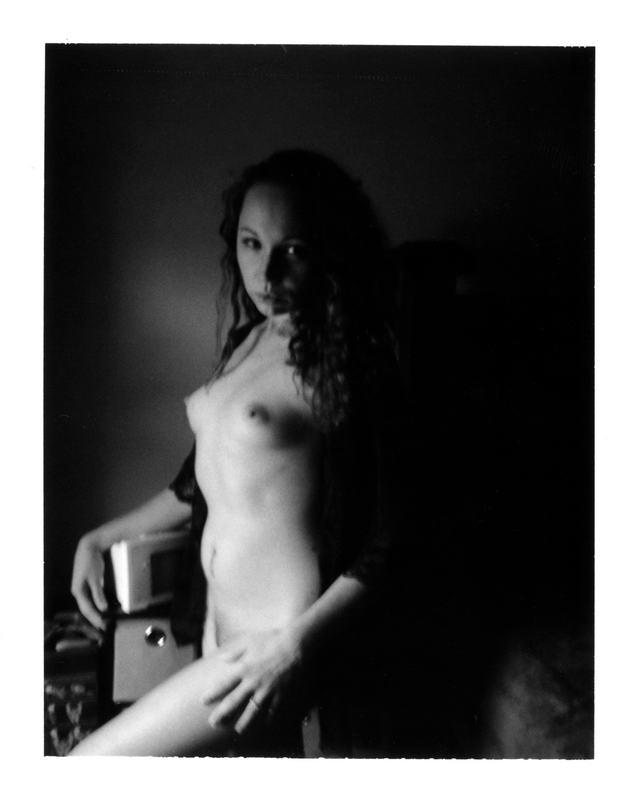 Happy Thanksgiving everyone.