Instant Art
November 15th, 2014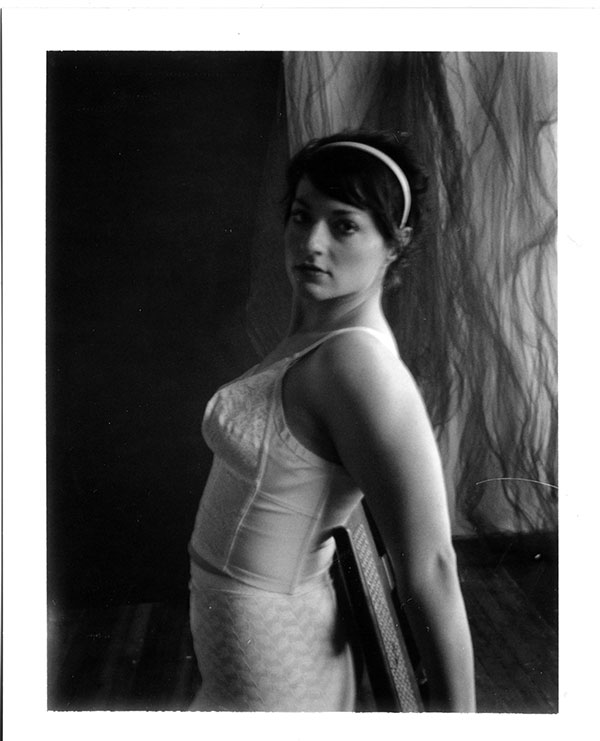 Almost a year ago a new model came to the studio to do a shoot. It was a pleasure to meet and work with Lizzie AnneMarie. I've been working on a project using instant cameras for a while now and I decided to do some instant photos of Lizzie.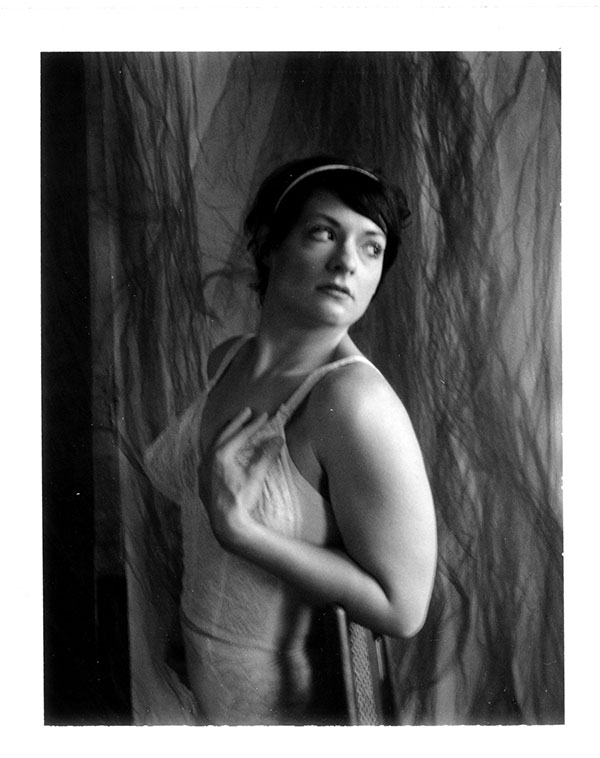 These first two are obviously shot with old-style black and white instant film. It was the late, much lamented Fuji 3000 film. Such a beautiful material, now gone forever since Fuji discontinued it. There's nothing else that can produce a look just like this. I still have some of this wonderful film and I'm slowly using it, trying to make photos I love. I expect to run out of my stash in the next few months. That will be a sad day.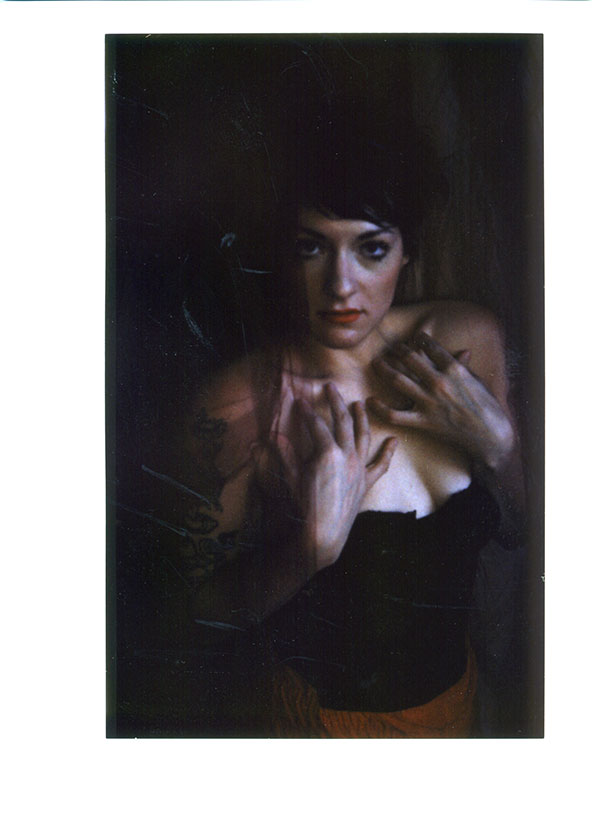 I also have been working with Fuji color instant film. It also has a unique look. Soon it will be pretty much the only option for instant film. I'll probably keep working with it until Fuji takes it too away. I've also just gotten a Lomo instant camera that uses the new smaller format film from Fuji. I hope to do a little shooting with it today to see what it looks like. Stick around for a year or so and you might see some of those photos. Well, actually I'm thinking that I'll do a few shoots with this new camera and then maybe write a review and show you some of the photos here. But first I have to actually shoot something with it.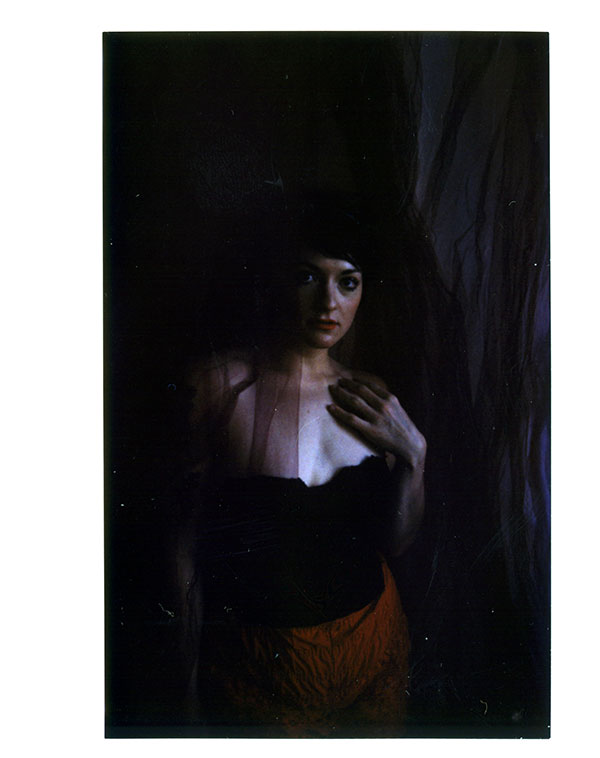 Lizzie did a very nice job on her first shoot with me. We've worked together more since then and hope to do some more work in the future. If that happens you'll see it here eventually.