Just Hangin' Out
November 12th, 2014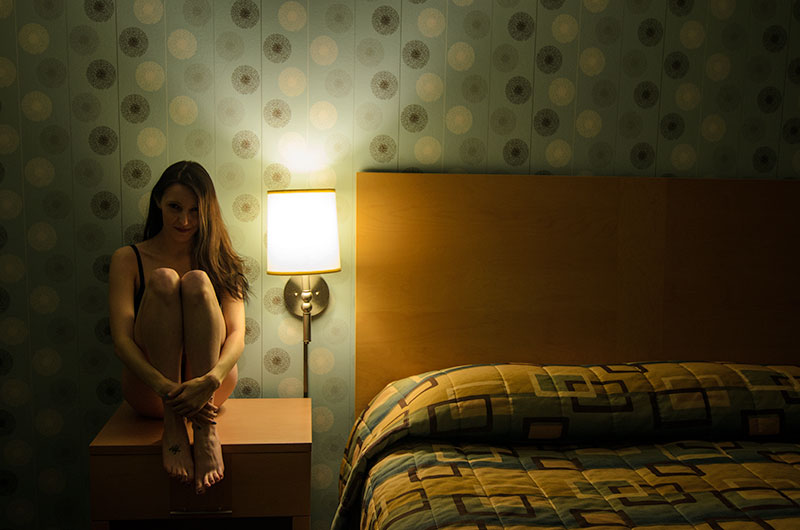 I make several trips to Chicago every year. It's not that far away and I have a lot of reasons to visit. My gallery is there.  I also have quite a few friends in the Chicago area. And there are some great models there.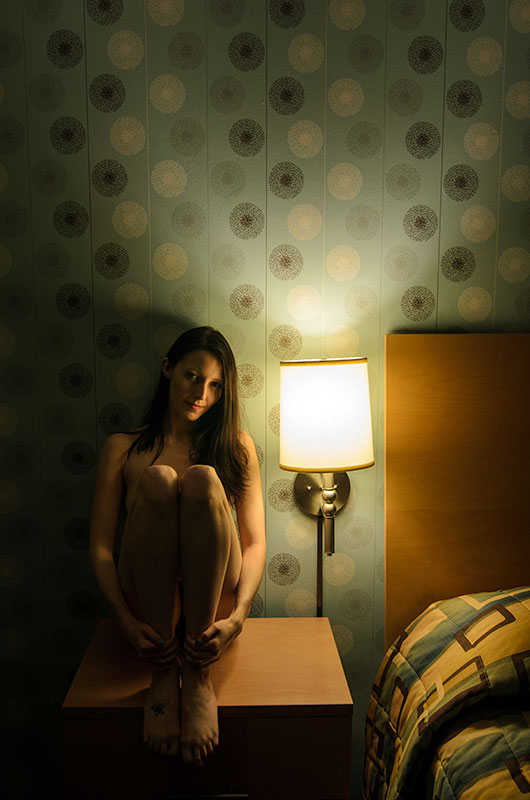 Of course, the models and the friends are often the same people. One friend I've met through other friends and who is almost always at my gallery when there is an opening is Areia. She is more friend than model, but she has often expressed a desire to do modeling, though she is very shy about it.
Well, almost exactly a year ago she finally overcame her shyness and decided to do a quick shoot in my hotel room, just to get used to the idea of posing without all her clothes. I'm not a huge fan of hotel room shoots, but it is sometimes fun to see what is possible using the setting and the limited "available" light.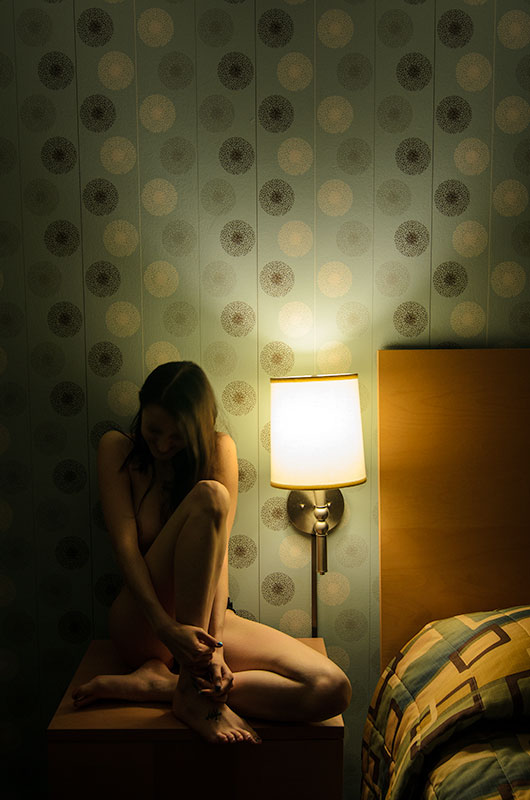 I think we did pretty well. Areia relaxed quite a bit and was able to do a good job. And the lighting was kind of interesting. It doesn't hurt that she is quite a lovely young lady.
I didn't keep Areia in the shadows all the time. I worked mostly with my wide angle, but I also pulled out the 50mm f/1.4 which I like to use as a portrait lens on my D7000. That's what I used for this last photo.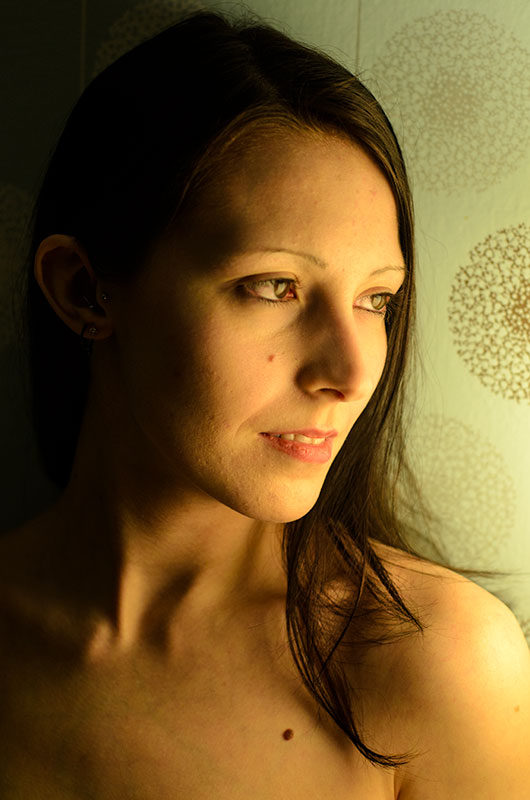 The trauma of her first nude shoot must not have been too extreme because Areia has modeled for me again since this shoot. And that time we went outdoors to a great location and did very well. One of these days I'll work my way through the backlog of shoots and get to that one.