In The Tub
November 4th, 2014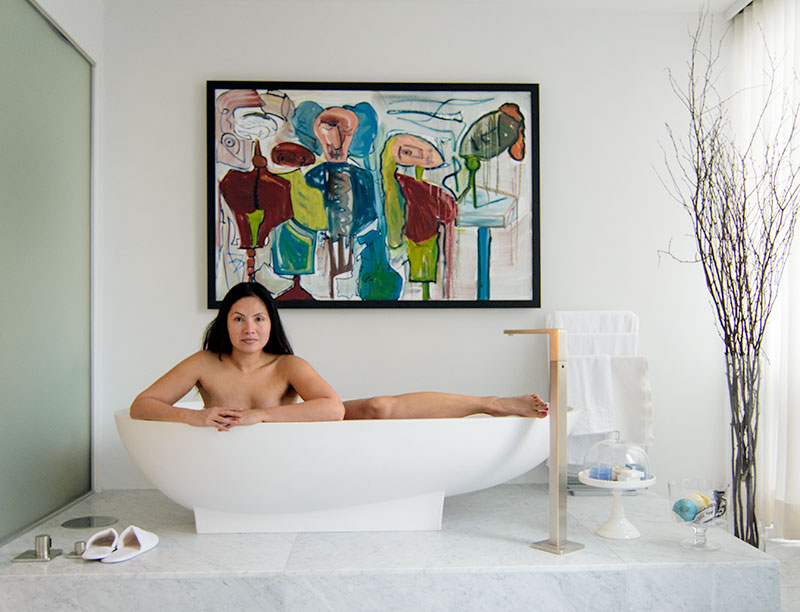 Claudine has an amazing apartment and in it is the best bathroom I've ever seen. It just requires all sorts of fooling around.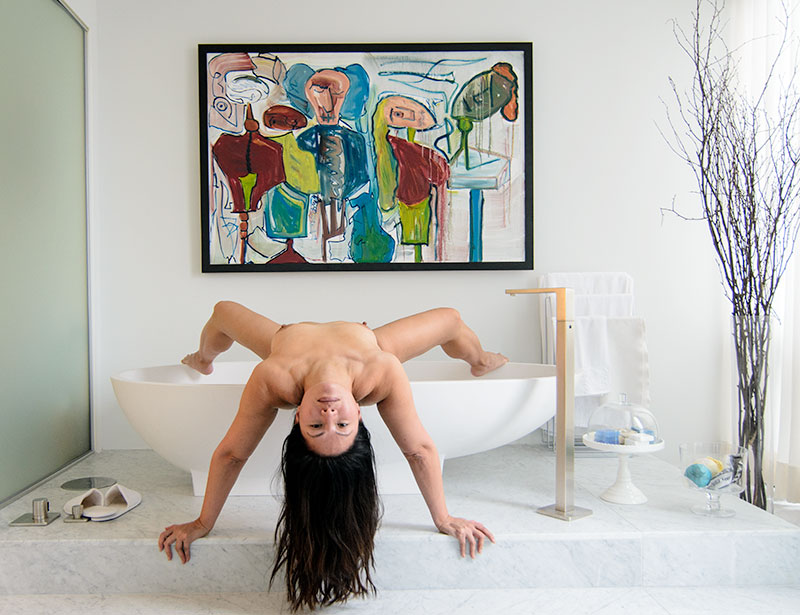 Once you get started doing photos like these there's no telling what you will end up doing. And, of course, there's that fisheye lens too.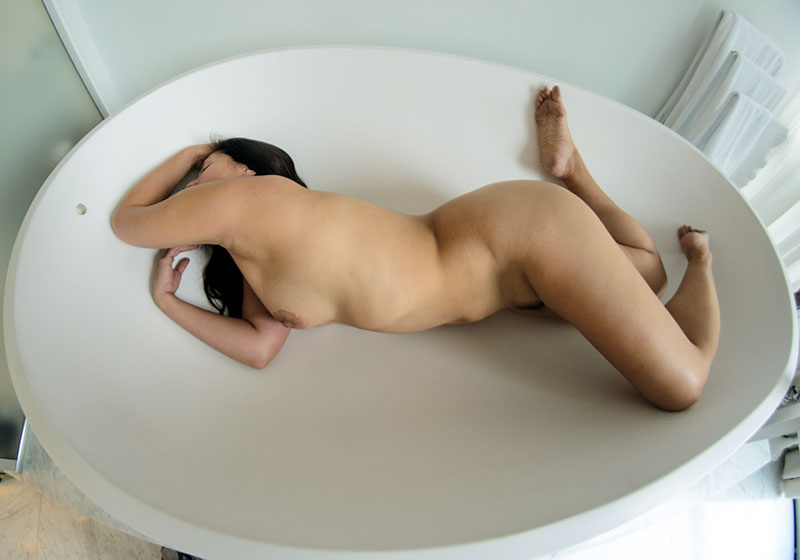 And, as the day passes the light changes, both in quality and color. Mix in some artificial light and things start to look a little different.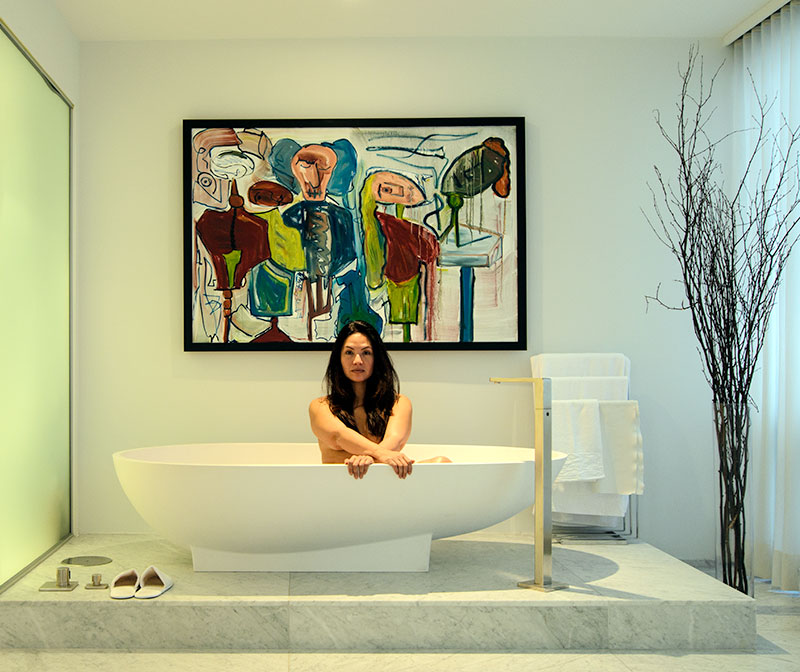 Thanks, Claudine, for sharing your beautiful space as well as your beautiful body.