Turning the Fisheye on Claudine
October 31st, 2014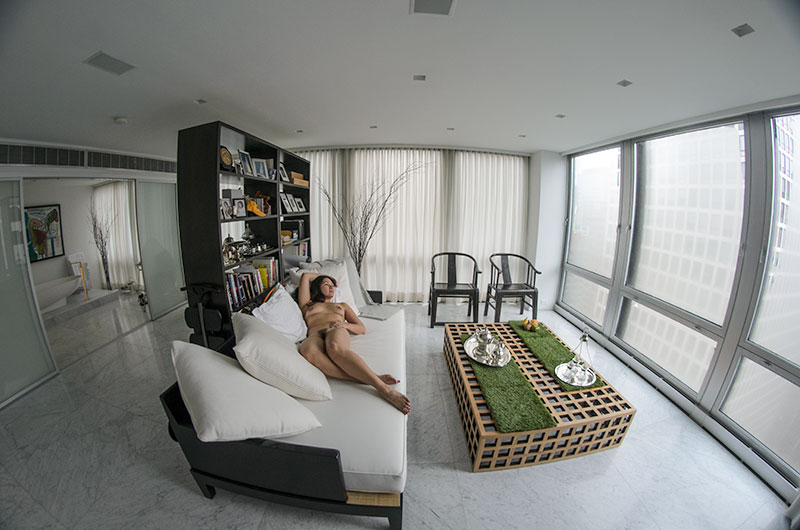 Still running about a year behind on posting here. About a year ago I was up in Chicago and got the chance to work with the amazing Claudine at her beautiful apartment overlooking the lake. As you can see, it's a pretty fine place to shoot. It was also helpful that it was a cloudy day, so the light was perfect.
It just seemed like a good space to use the fisheye, so out it came.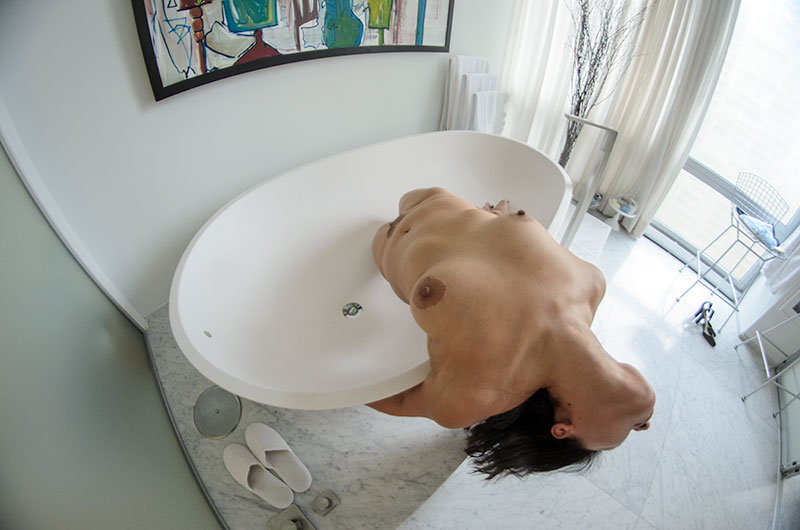 That lens can be a lot of fun to play with, especially in a space where everything is so lovely.
Of course, it doesn't hurt that Claudine is a lovely lady and a very talented model. Thanks Claudine. I'll have some more to post from this shoot that look a little more conventional. Stand by for more.