Lindsay Hooping It Up
October 23rd, 2014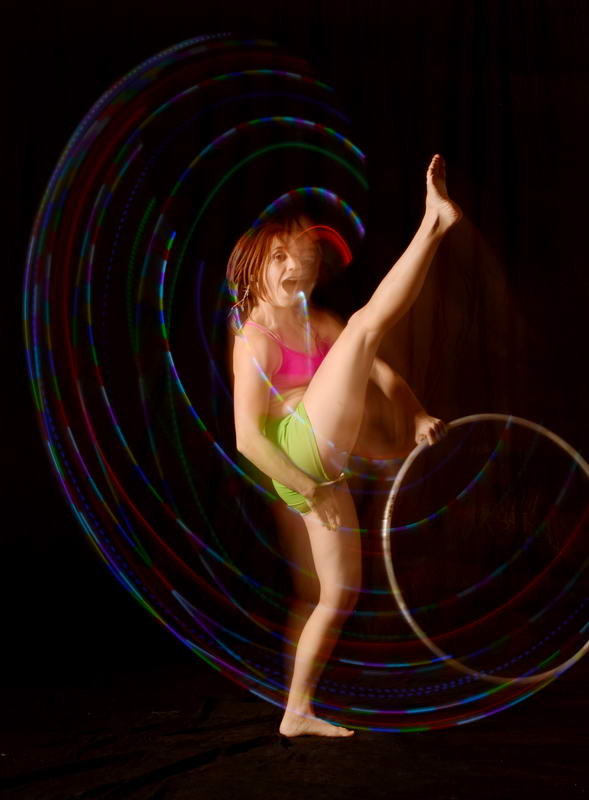 I suspect you are all quite tired of looking at photos of that old house…even with the lovely Ayn decorating them. So, on to something completely different.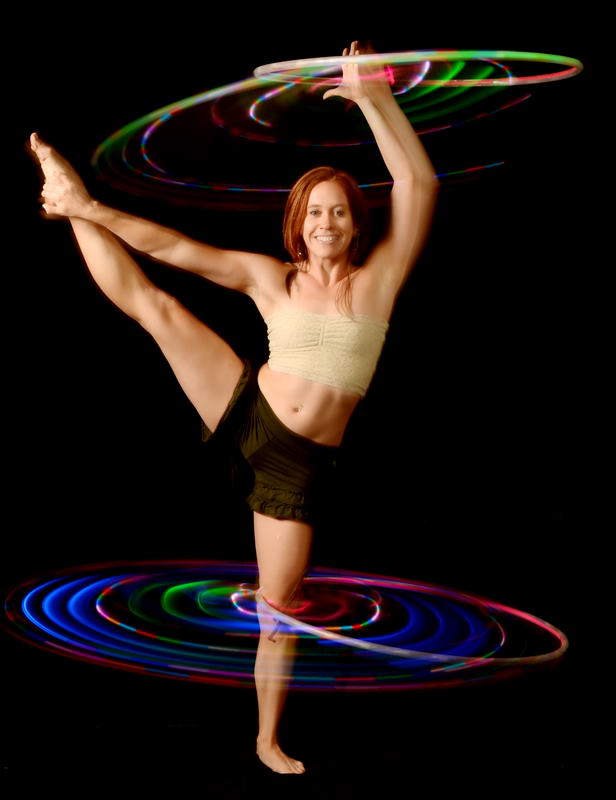 These are some photos of my friend and multi-talented performer, Lindsay Nova. I met her a few years ago when she was studying dance at my alma mater, Ohio University, and I was doing photos of their dance concerts. For this shoot we wanted to capture her performing with her lighted hoops. A black background, a little strobe and a long exposure caught some interesting effects.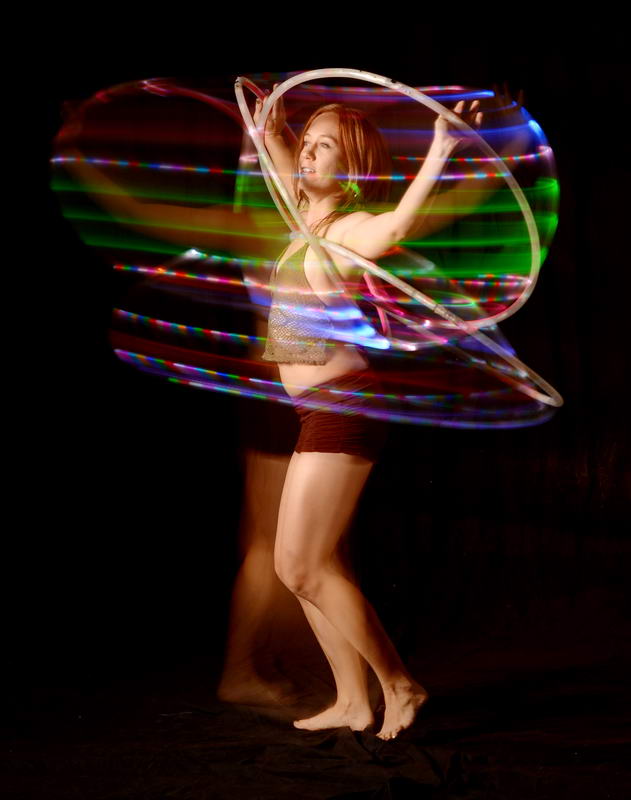 Lindsay is a great multi-faceted performer and also a yoga instructor. You can find out more about her at her facebook page linked above. Check her out.