More Than One Nice Window
October 17th, 2014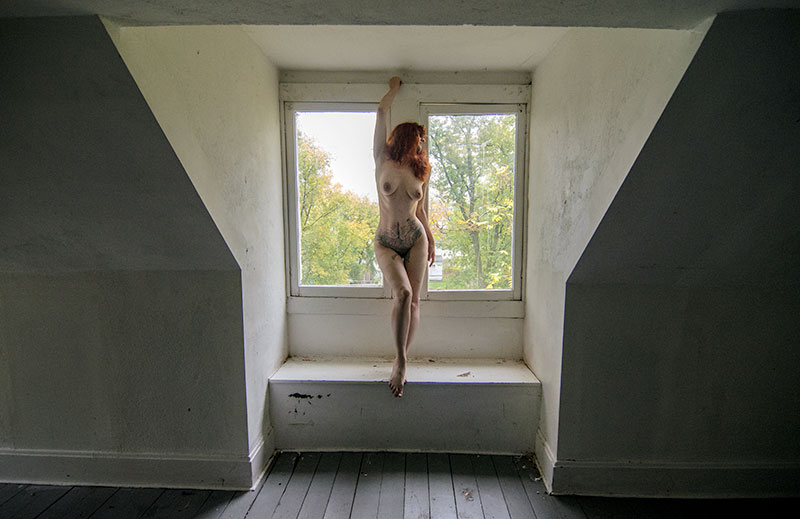 That one dormer is lovely, but it isn't the only beautiful spot in that old house. Here is Ayn showing off her lovely figure in some other interesting windows in the house.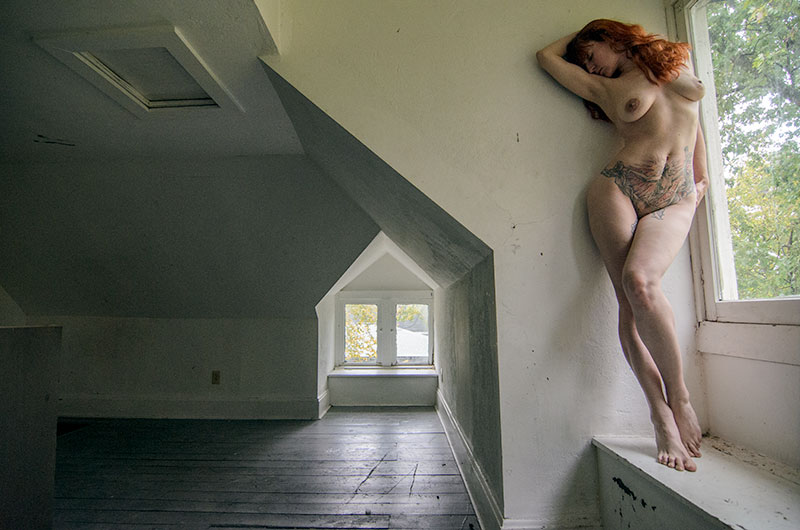 Yep, that's another odd dormer in the background. A different one from the one in the earlier posts.
Here's Ayn showing off her posing skills in that dormer.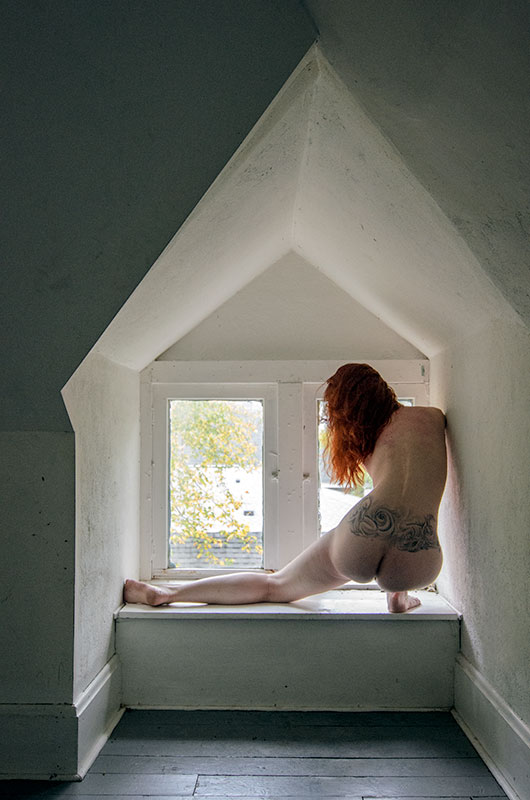 And downstairs there's a great bay window.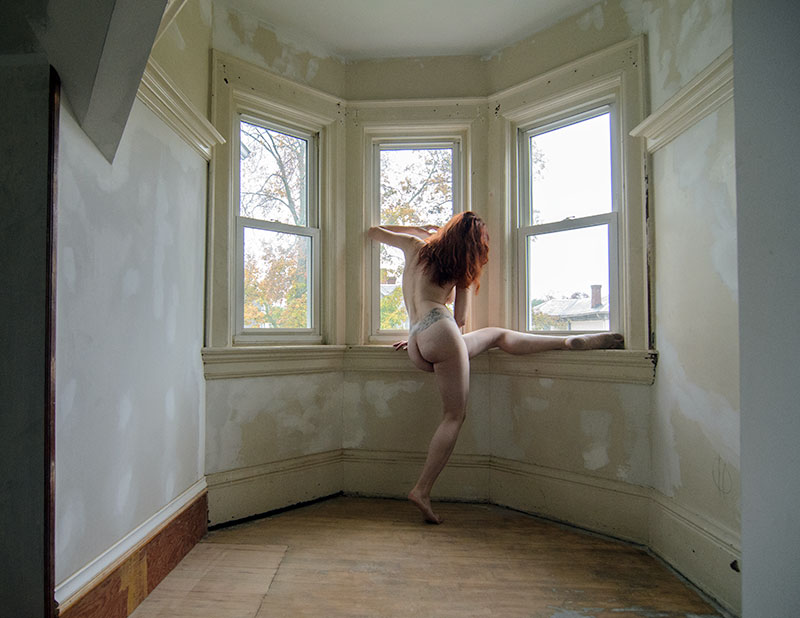 No fisheye in any of these…they were all done with the 12-24. Still all shot at 1600 ISO. I treat everything from 100 to 1600 ISO as just exposure control since there is almost no noticeable difference in the files from my Nikon D7000. There's a bit of noise at 1600, but no where near the grain of Tri-X at 400. That's my standard for comparison.