More From The Dormer
October 14th, 2014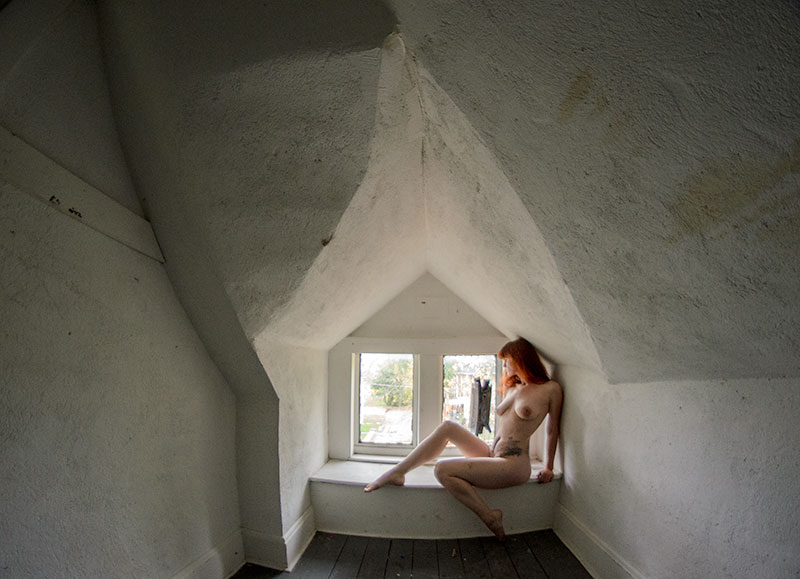 Here are a few more shots from that same dormer in my favorite old house. Ayn was having a ball finding different ways to pose in that little space. For the one above I switched the fisheye to a horizontal composition to see how the fisheye effect looked and then used Photoshop to straighten out the curves a bit so it looks more like a regular ultra-wide angle lens.
For the two shots below I switched to my 12-24mm lens, shooting at 12mm. These are not adjusted in Photoshop, though Camera RAW does do a bit of correction on them automatically.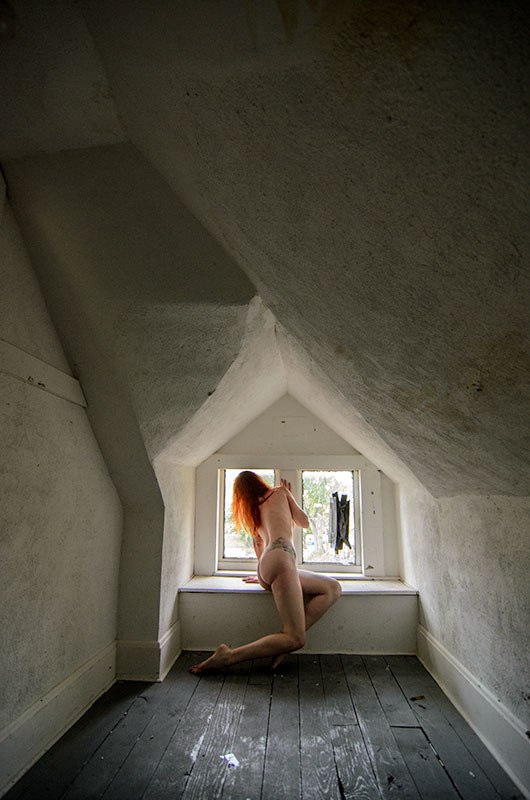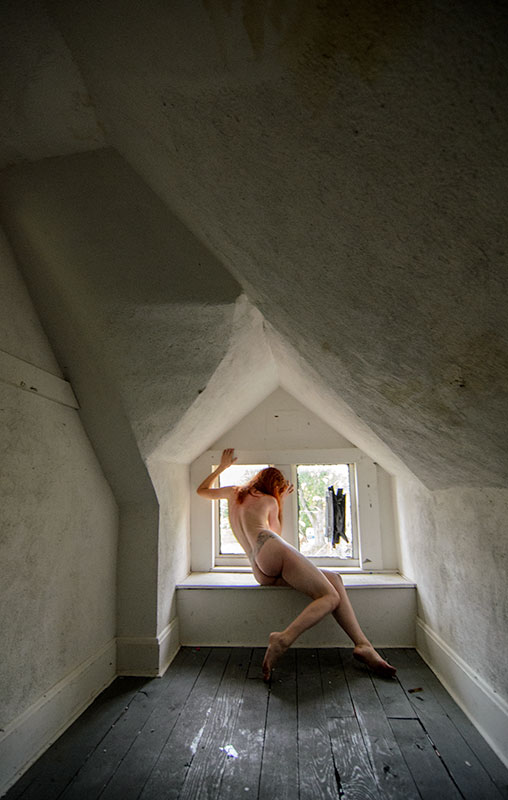 That 25 percent off sale on my calendars ends at midnight tomorrow…Wednesday. Don't miss it if you are thinking of buying a calendar. Enter the code:  EATYOUREGGS  at checkout to get the discount.