That Old House
October 11th, 2014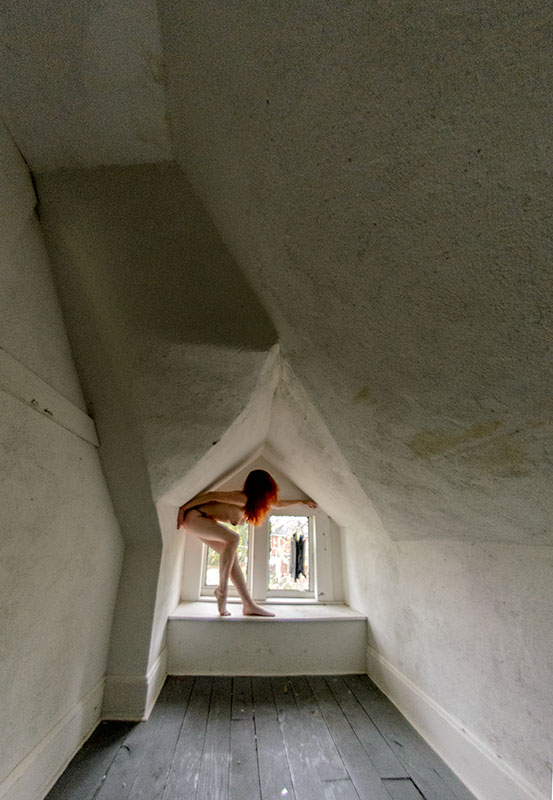 There's a story to go with these photos. Sorry about that.
Some old friends of mine have been buying old houses in my hometown and fixing them up. Several years ago they drove me around town to show me their houses. When they pulled up in front of one house I was surprised. I had tried to buy this house many years ago when I was buying my first house. We couldn't agree on a price, so I moved on and bought a different house. But I always remembered how beautiful this house was and wished I could have had the chance to shoot some photos in it.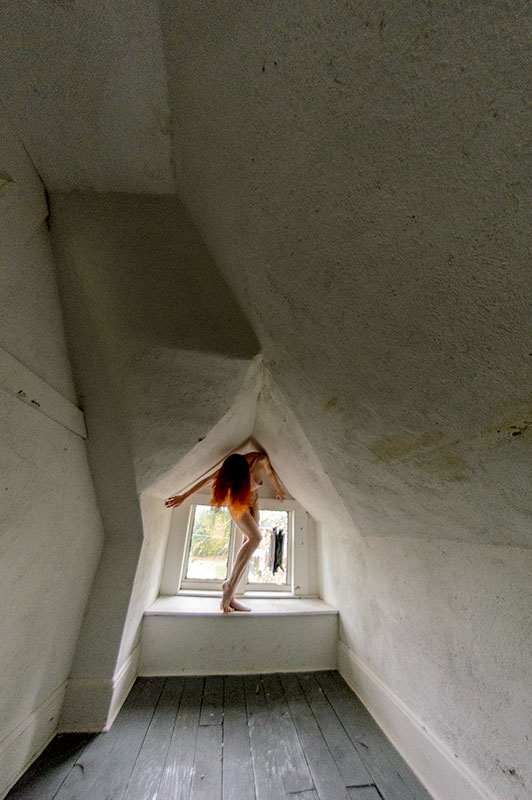 When I told my friend this story she said, "Well, why don't you bring a model and do some photos now." So I did. Since then I've done shoots in that house a couple times and this shoot makes three. They had rented the house to good tenants for several years, but eventually the tenants moved out and my friends decided to do a complete remodel before putting it back on the rental market.
So I took advantage of the opportunity to do another shoot there. I took my favorite local model, Ayn, over to my old home town and we spent a day seeing what we could come up with in this old house. As you can see, when you have a talented, beautiful and creative model like Ayn there are all sorts of possibilities.
This little dormer in the attic has always been my favorite spot in the house. The plaster work is just so interesting. This time I used a lens that I hadn't had when I did the earlier shoots. It's a Pro-Optic 8mm fisheye. I used Photoshop to do some straightening of the curved fisheye look. These were shot with my Nikon D7000 at 1600 ISO with exposures in the neighborhood of 1/15 to 1/40 wide open at f/3.5. It's a fun little lens for places like this.
I'll have more from this shoot to share in my next couple posts.
Thanks Ayn.