Instant Kelsey
October 7th, 2014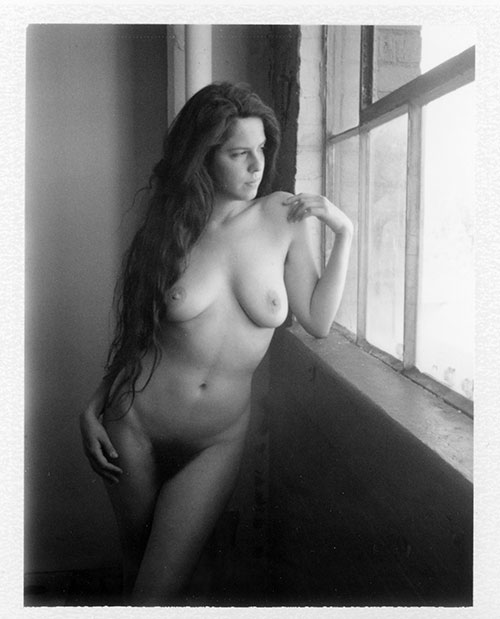 One of the truths of photography is that whatever materials you use and love will be gone, usually within 20 years or so. Nothing lasts forever in this world. I've seen this happen many times over my 50 years in photography. None of the chemical photo papers that I used are made today. Tri-X is still around…one exception to that rule…but Kodachrome, of course, is history. It's a fact of life. There's really nothing we can do about it.
One recent victim of this is 3000 speed black and white instant film. I've loved this film for as long as I've known about it. When Polaroid went belly up I was pleased to find that Fuji continued making a similar film. I have been working on a project using this film for some time. When I heard the news that Fuji had discontinued their 3000 ISO film I immediately bought as much of it as I could find. I've been slowly using up that stash since then.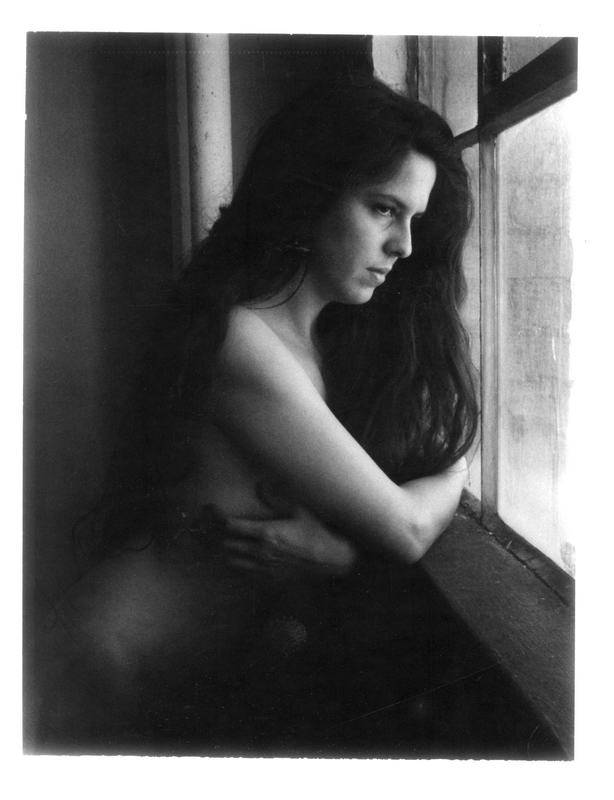 When I did these photos of Kelsey Dylan I was experimenting. These were taken before the Fuji discontinuation, so at that time I wasn't worrying about not having the film available to work with. For many years I've used my Speed Graphic to shoot this film. It delivers great quality, but is a bit of a pain in the ass to use. You view camera guys are used to working this way, but it is a style of shooting that has never been a good fit for my way of working.
I have a Polaroid pack back that goes into the back of the Graphic, sliding in like a film holder in front of the ground glass. I use a 90mm lens because I like a wider focal length for this work. The 90 is close to a "normal" focal length with this format. The rangefinder on the Graphic works, but not with this lens, so I have to use the ground glass to focus and compose. Of course, that means the camera must be on a tripod. I can't view the composition without taking the back out. I just don't enjoy working that way.
So, I had a thought. Why not buy an old Polaroid camera and use it? They are cheap on ebay. So I did. None of them work really well, so I now have 4 or 5 of them in various stages of decay. I found a source for the unique batteries they take. And I started using them with the Fuji 3000 film. These photos are one of my first tests of those old Polaroid cameras.
What I found out was that those old cameras all suck big time. I know Polaroid made a few high-quality cameras…and everybody who cares knows which ones those are and the prices for them are way up there. The cheap ones are the ones that suck. And that was the case with all the Polaroid cameras I bought and tested.
So, after a few packs of film I went back to the Speed Graphic. I still have some of the 3000 film and am still working on my project, slowly using up the last of this great film. Any models out there who would like to participate in the end of an era of the world of instant photography, please get in touch and maybe we can work together on this.
It's sad to see this material go away forever. But time marches on.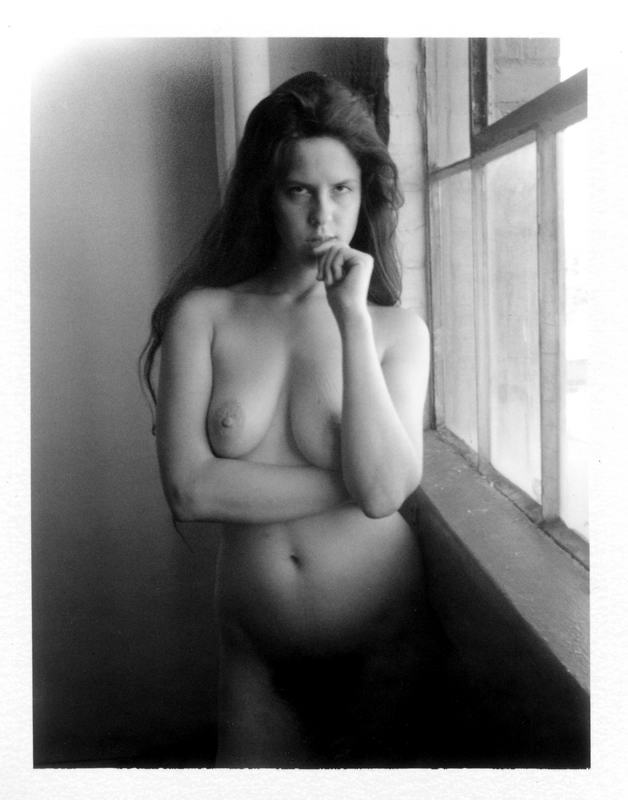 A note on the calendars. There's a sale on right now you can 15% off by using the code: FINDACURE when you check out. That sale only goes through October 9. Also I noticed in my sales report that someone in France bought one of the calendars of Kelsey. Seems we both have fans in France. My work has always been very well received by the French. Just click on the calendars to the right if you'd like to get one for yourself or as a gift.