It's Calendar Time Again
October 4th, 2014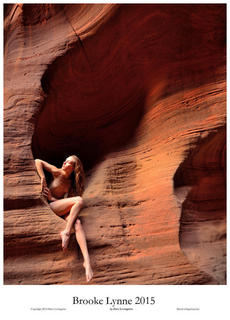 I've published some calendars again for 2015. These calendars are a great way to get copies of some of my best photos at a very low price. And they are nice to have hanging on the wall all year long. Above is a calendar entirely of my favorite model, Brooke Lynne.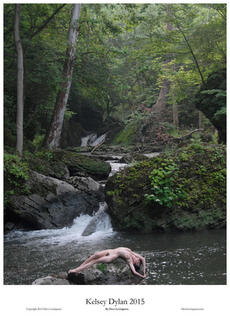 And this second one is all photos of Kelsey Dylan, another of my favorites. Both the Brooke Lynne and the Kelsey Dylan calendars are updated from the 2014 calendars featuring these great models. There are new photos along with some of the all-time favorites.
And I've updated the Figure in Nature calendar that I do every year with a lot of new photos, but still a few of my old favorites. There are a lot of different models in this calendar including Stevie Macaroni on the cover and inside, as well as Blueriverdream, Ayn, and many more. This is a great assortment of my best work with the best models in the world.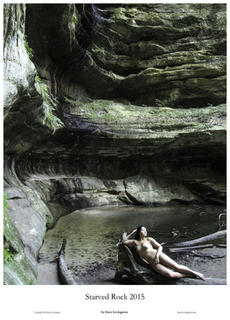 And, finally, an all new calendar this year featuring one of the most beautiful places on the planet, Starved Rock State Park. I've had the opportunity to work there several times with some great models and found I now had enough fine photos to put a calendar together with just photos from that one place. The models include Claudine on the cover and inside, and also Kelsey Dylan, Ayn, and others.
You can go to my store to purchase a calendar by clicking on the one you are interested in above, or use the images of the calendars in the right column to go to the store any time.