Claudine At Starved Rock
October 1st, 2014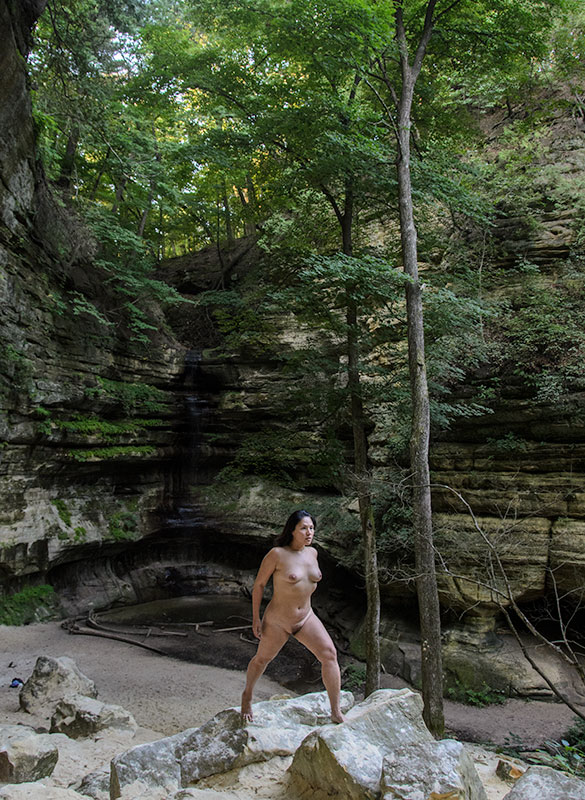 Sadly this will be my last post from this amazing shoot at Starved Rock. I got to work a lot with the wonderful, fun Claudine on our last day of shooting there.  She is always a blast to work with and is a very accomplished model.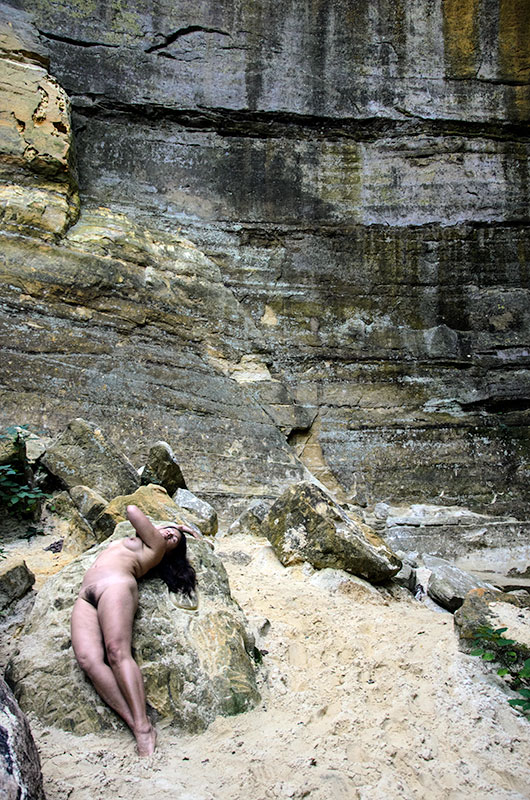 Claudine is pretty much up for whatever it takes to get a photo. She doesn't mind getting cold and wet and dirty…as you can see here. If she lived a bit closer to me I'd be working with her all the time. But she stays very busy modeling in Chicago, so that's not likely to happen.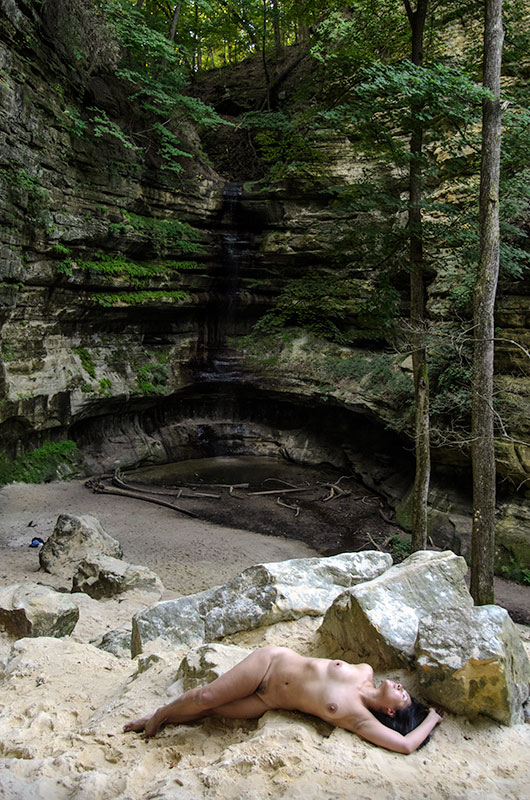 So, as we say goodbye to the fantastically beautiful Starved Rock State Park, we'll close with a photo of Dave Swanson leading the lovely Kelsey Dylan astray into the thickets.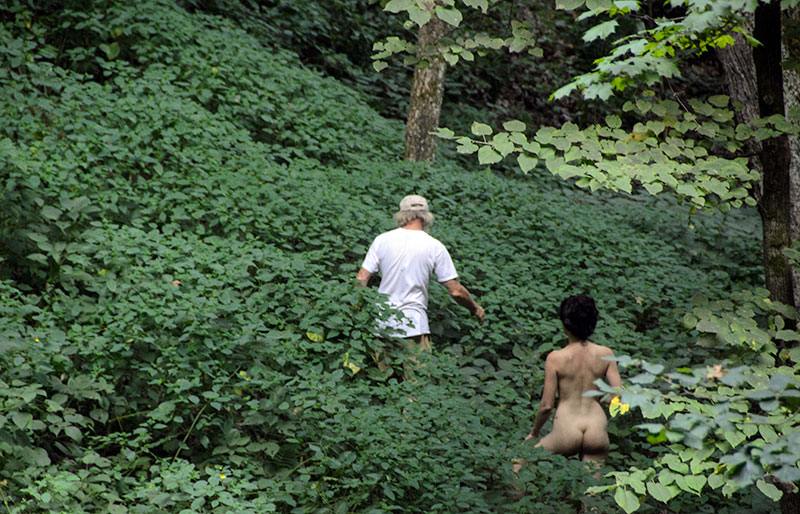 I've published my 2015 calendars. They are ready for you to order in my on-line store.  There are four calendars to chose from this year, including one that is all photos from Starved Rock.  I'll have more about them in a future post.
And, remember, I'm now on Ello. You can find me here: https://ello.co/davel51