Another Great Shoot
September 6th, 2014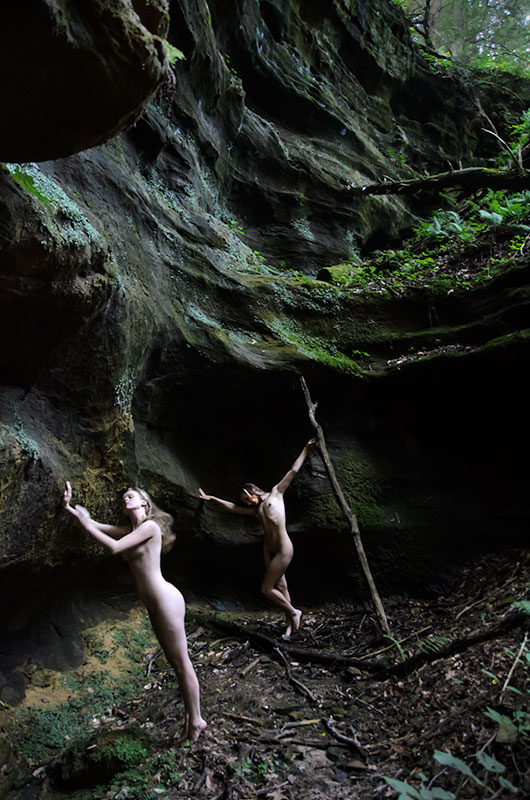 I have to take a break from trying to catch up on my editing and posting things I shot a year ago. I just had the chance to work with my favorite model, Brooke Lynne, who I don't get to shoot nearly often enough. I keep trying to get her to move closer, but don't seem to be able to persuade her to leave Minnesota. And she brought with her another marvelous model, Romahni Rose. Romahni's home is Australia and she is touring the US and the world. I'm so happy that I got to meet her and work with her while she was passing through.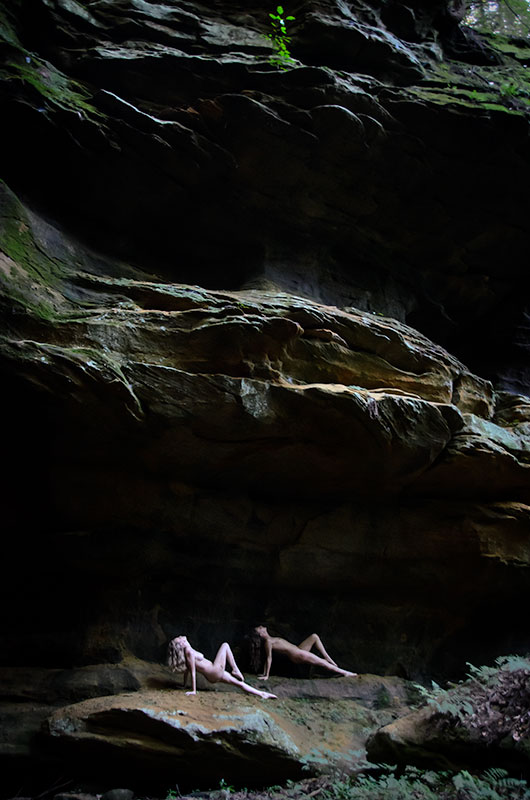 So, with two of the best figure models in the world ready to pose for me, I decided to take them to the most beautiful place in Ohio, the Hocking Hills. We hit a couple of my long-time favorite spots and I'll get to those photos in good time. But today I'm posting a few shots from a hidden, private spot that I'd never visited before. The place was beautiful and the models were fantastic. It was a great shoot and a great time. Thank you so much, Brooke and Romahni. You are the greatest.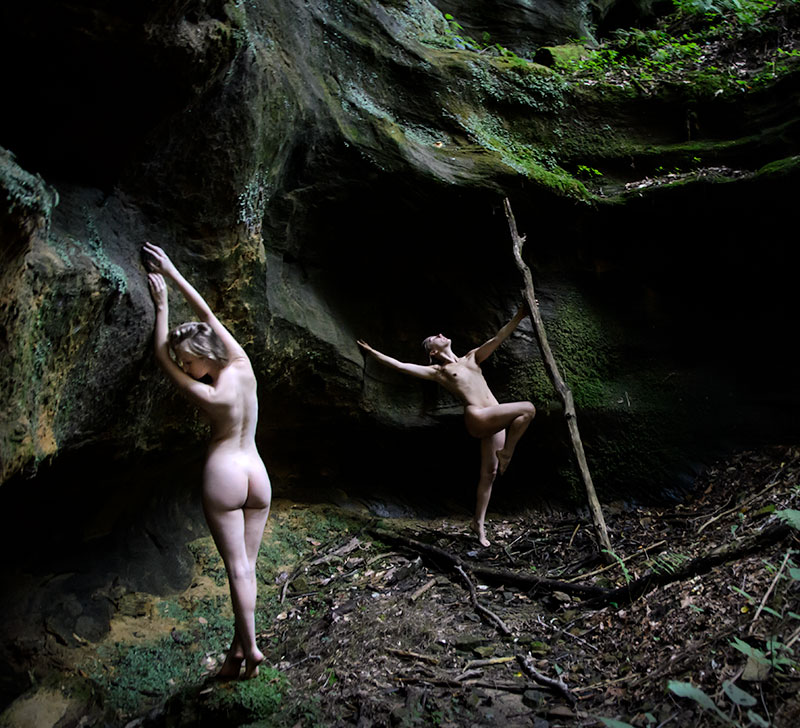 The shoot went very well, despite the weather doing a throw-back to mid-summer. Temperatures in the 90s and clear sunny skies were not the ideal conditions for our work. And today, the day after we finished shooting, the high will be 72 and it's cloudy…perfect light all day long and a temperature that wouldn't have melted us. So it goes. I think we still managed to pull it off despite the weather.