The End of a Great Day
September 3rd, 2014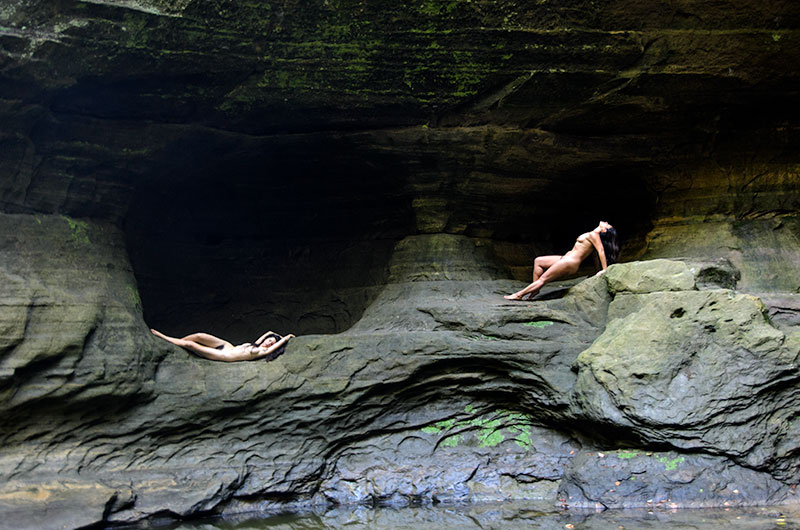 I can't remember a day of shooting that was more fun or more productive than the day when these photos and the ones on the earlier posts from this day were taken. It was an amazing day of shooting with a crew of great models. Kelsey wasn't the only one to brave the waters to reach this last location. Claudine is always game to do whatever it takes to get a photo and she waded right in and joined Kelsey in this spot.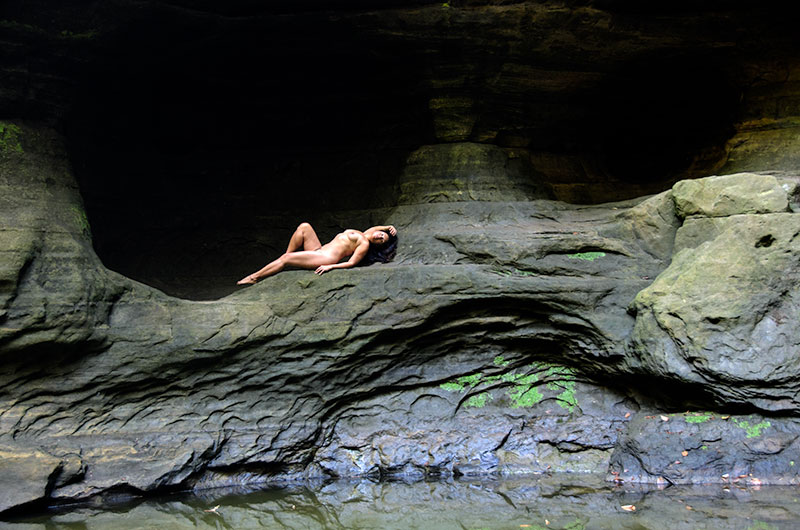 And, of course, I did some work with just Claudine as well.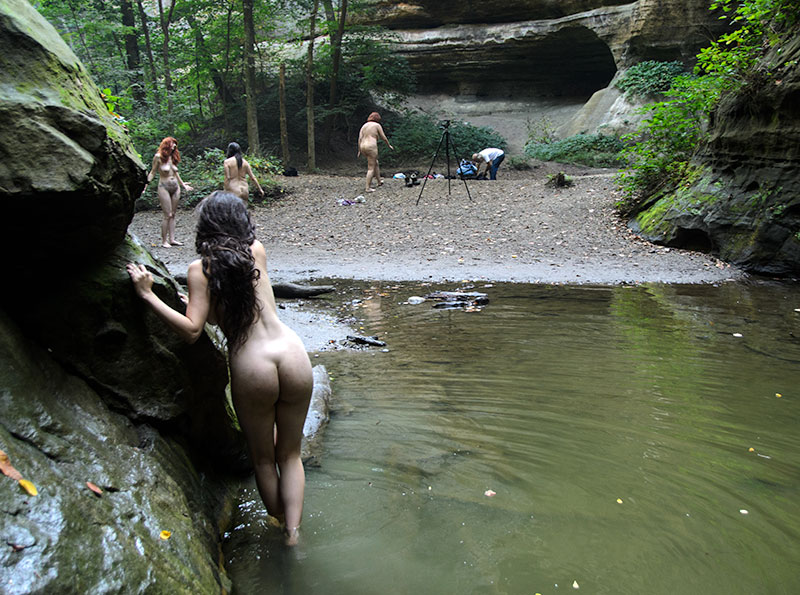 When we finished we, of course, had to wade back out. Here's Kelsey walking along a submerged log that kept us from having to go waist deep in the water. And you can see the rest of the crew being kept busy by my friend and fellow photographer, Dave Swanson.
The sad news is that this is the end of my posts from this day of shooting. The good news is that we did more shooting on the following day. The photos from the second day of shooting will be appearing here soon. Stay tuned.