Dirty Lady
July 23rd, 2014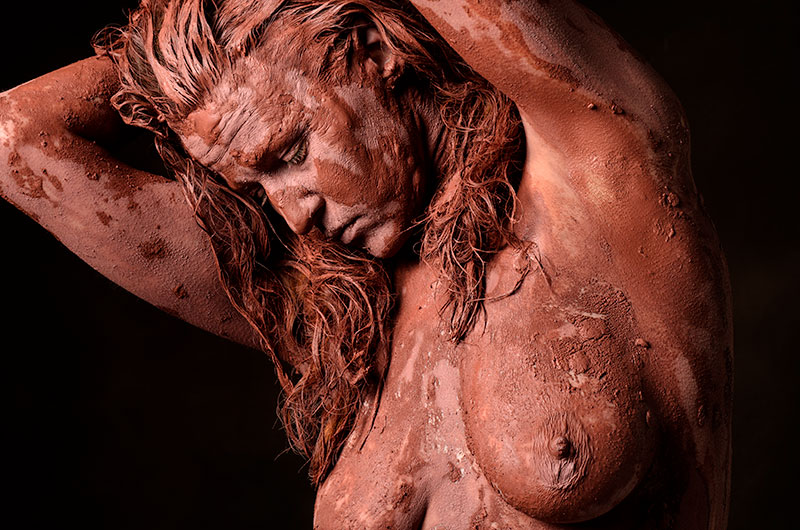 A little more than a year ago…last July…Ayn came up with the idea of coating her with clay for a shoot. I knew this could produce some good photos, so I was happy to do the shoot. Ayn wanted to use some of the shots to accompany songs she was recording. So I got some clay and we got to work.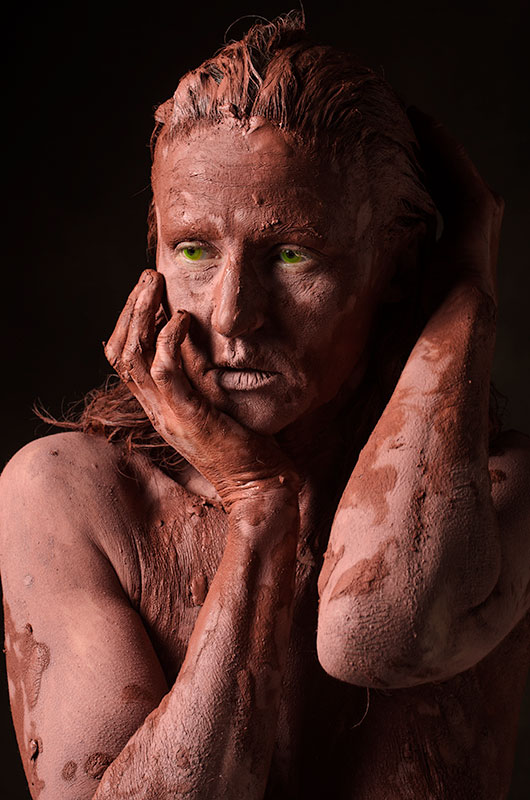 Ayn did her usual fantastic job of modeling and the clay added fun texture and color to her body. I think we were both pretty happy with the results.
The one below is one Ayn chose to illustrate one of her songs. You can find more about her work as a singer and songwriter and listen to some of her songs here.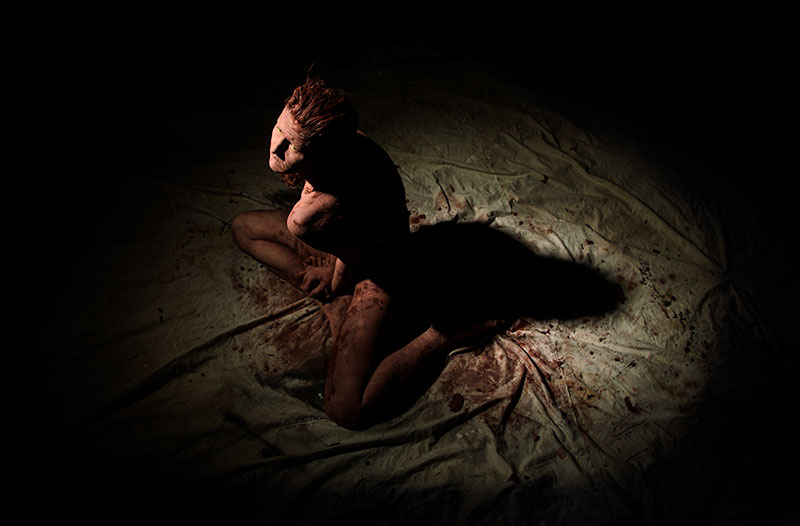 Even though I'm not shooting all that much lately, as you can see, I'm still struggling to catch up and remain a year behind on my editing and posting work. So I'll just keep working away at it when I can and I hope you'll keep coming back to see what I've gotten edited recently.