Brooke In The Poconos
June 22nd, 2014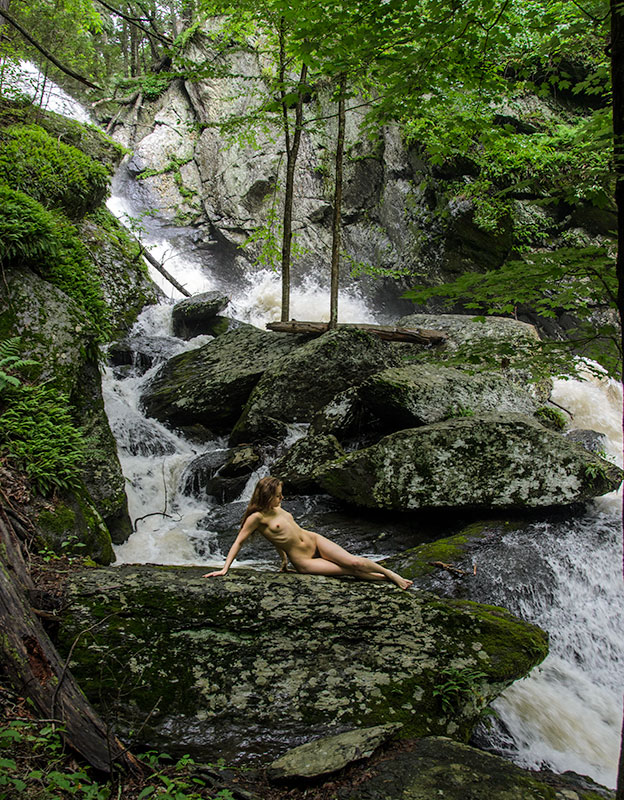 I guess it's about time I get back to trying to catch up on posting my old shoots. So here are some more from the Poconos. This time it's photos of the amazing, beautiful Brooke Lynne.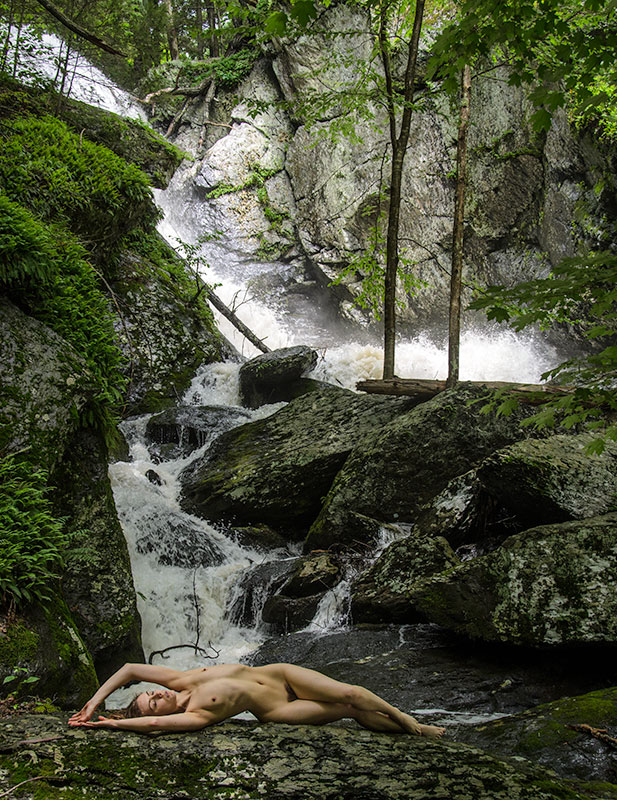 This waterfall was beautiful too…but it was a bit of a challenge to find good spots for the models and also a camera position that would work for those spots. Coupled with contrasty light, that meant very careful work was required. But I think we found some things that worked fairly well. Very well, actually.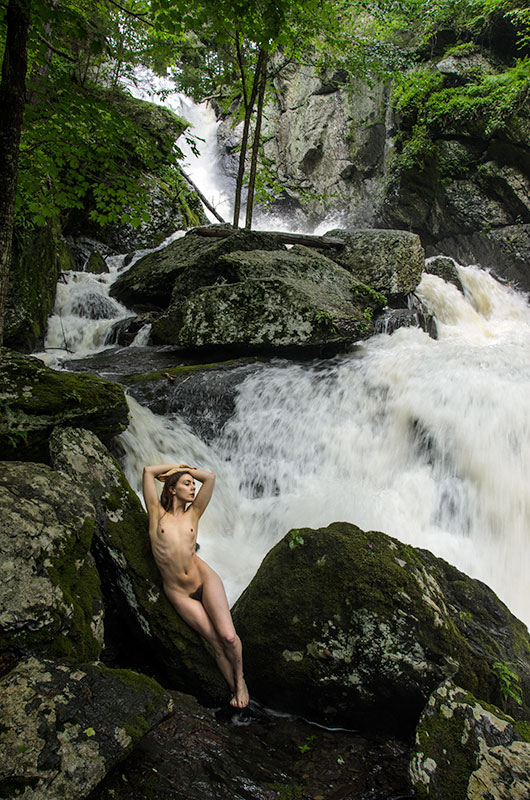 And after working at the waterfall for a while we went on to some other spots where I could actually take advantage of the contrasty light to make something different. As always, Brooke was wonderful to work with and really worked at coming up with beautiful poses that made everything pull together.