A good week for shows
June 19th, 2014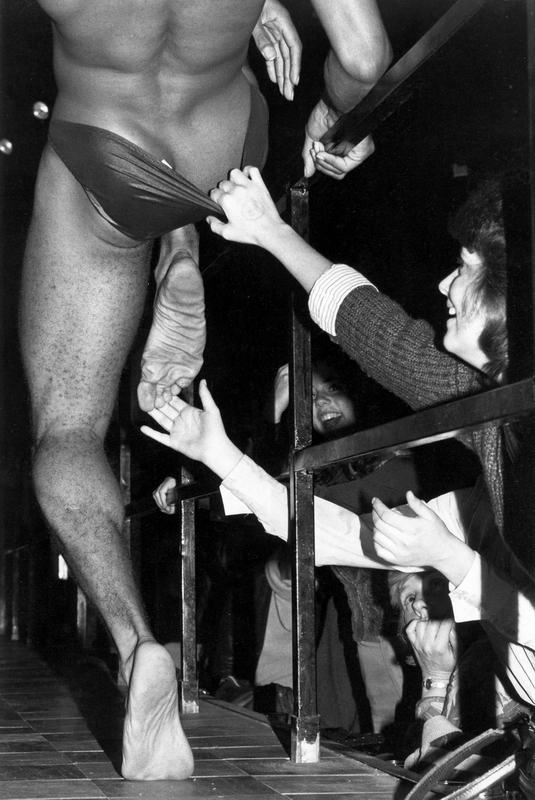 There's a lot going on lately with my photos being seen. I just got word today that the photo above was selected for an upcoming show at Darkroom Gallery in Essex Junction, VT. The show's theme is XY; Masculinity in Photography.  My photo was also selected for an honorable mention. I took this photo sometime around 1980 at a strip club on the west side of Columbus. The dancer was a friend who asked me to take some photos of him performing. It was ladies' night at the club. There were undercover police women in the audience. After the show all the dancers were arrested because they had "allowed" the women in the audience to touch them.
A print of this photo is in the permanent collection of the Kinsey Institute.
And, with this upcoming show I seem to have become a "Darkroom Master" at the Darkroom Gallery. This is a distinction they give to photographers who have been in a bunch of shows at the gallery.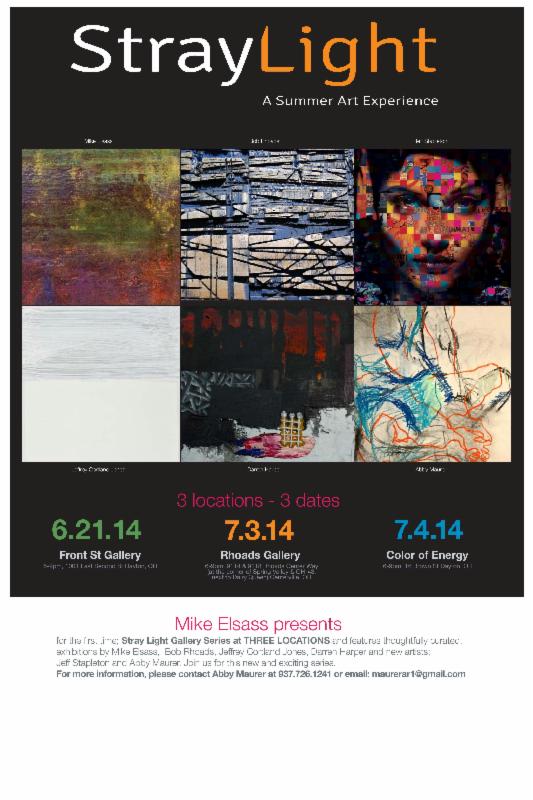 And, of course, Saturday at 6 is the opening of the show, Stray Light, A Summer Art Experience. I have a few prints hanging in the hallway outside the gallery, which is on the third floor of the building where I have my Dayton studio on the second floor at the Front Street Buildings, 1001 East Second Street, Dayton.
I plan to be there at the beginning of the opening if you'd like to stop by and say hello.