Morning in the Smokey Mountains
June 7th, 2014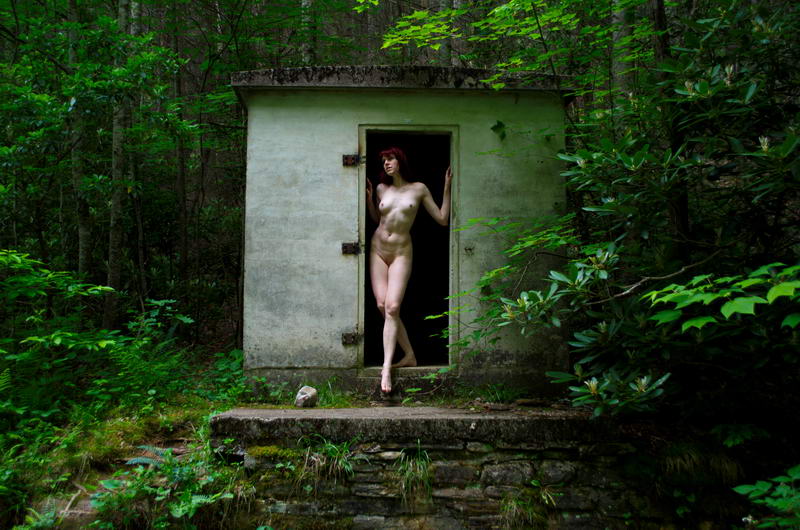 I'm going to interrupt the Poconos posts because I have some new photos that I just took and really want to share. I just returned from a week in the Smokey Mountains, one of my very favorite places on the planet. The Smokies are my favorite mountains in the world. I love wandering around in them and enjoying the amazing beauty that is there.
This was a family trip, but I did sneak away one morning to do a shoot with a new (to me) model from Asheville, Lilith Noir. It's always a crap shoot when I look for new models on Model Mayhem. This time I found two who said they wanted to shoot with me on the trip, but, as often happens, one of them went missing a few days before we were supposed to shoot. But, like at a crap shoot, sometimes you win big. That's the case with Lilith. She's a wonderful model and a great person. We had fun and made some photos that I'm very happy with.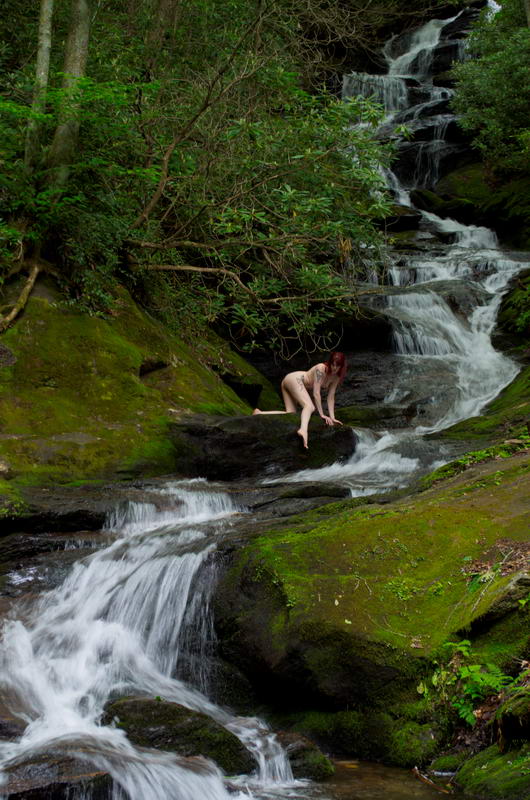 As you can see, we went to a waterfall. This particular waterfall is a little-known one near the Blue Ridge Parkway. I'm not going to publish the name because I'd kind of like it to stay little known. So many of the good places in the Smokeys are so overrun with people these days that it's starting to interfere with enjoying the place, let alone doing figure photography.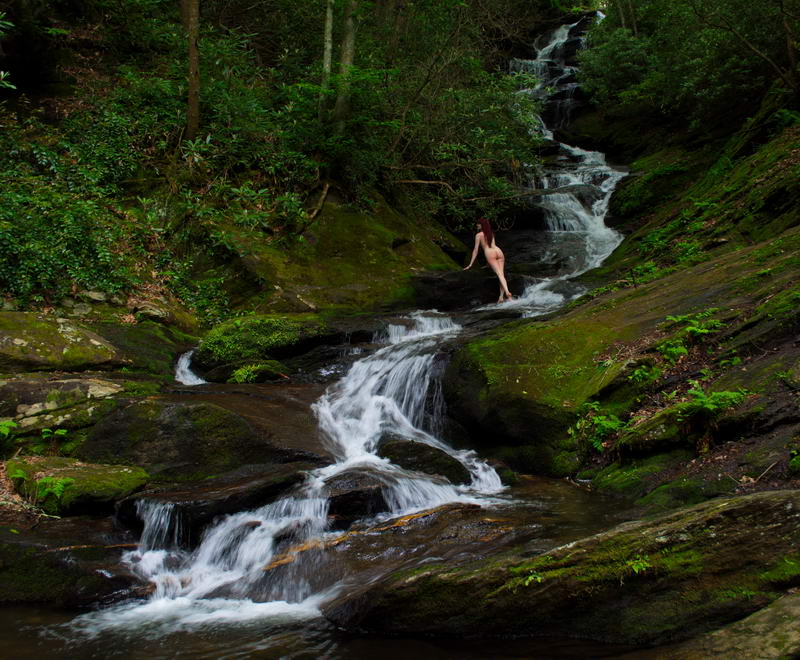 There's another reason that shooting in the Smokeys is so special for me. Some of my favorite photos, including my most popular photo, were taken down there, many with a wonderful model, Lani, who also lived in Asheville at the time we were working together. Lani moved on from modeling to other things long ago. It very nice to have found another great model in Asheville. I hope to be doing more with with Lilith in years to come.