Nina in the Sun
May 24th, 2014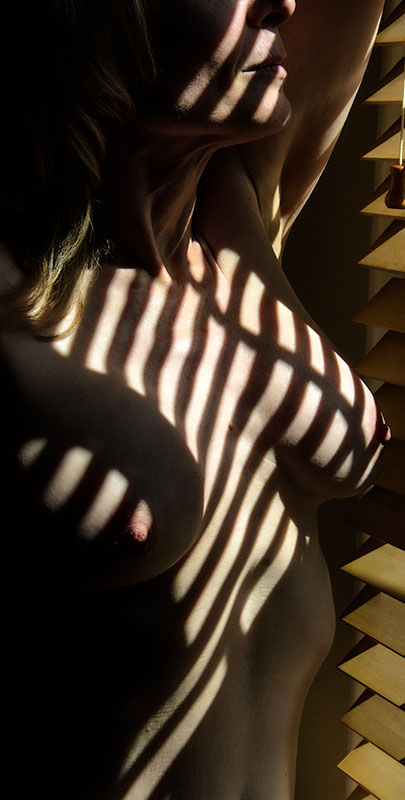 I hope you are all enjoying your Memorial Day weekend. Please take a moment to remember what the holiday is about.
I'm still working my way slowly through my backlog of shoots. I'm in June of last year now. That was when I went to Philadelphia to testify in the trial for the lawsuit to have the laws commonly known as 2257 and 2257A declared to be unconstitutional. I'm one of the named plaintiffs in that lawsuit. We did not get the result we were seeking at the trial, though it actually went better than we had expected. We are now in the process of appealing that decision. Eventually we expect this suit to make its way to the Supreme Court. But that's probably years away.

Meanwhile, some very nice things have come of my involvement in that lawsuit. One of them was meeting a wonderful woman whose professional name is Nina Hartley. She is also a named plaintiff in the 2257 lawsuit. She testified on the same day that I did. We had lunch and dinner together along with the other plaintiffs and some reporters who were covering the trial. Nina and I kind of hit it off and ended up doing a little quick photo shoot in my hotel room in the afternoon. I posted one of those photos back at the time after a real quick look at the files. Today you get to see a few more shots.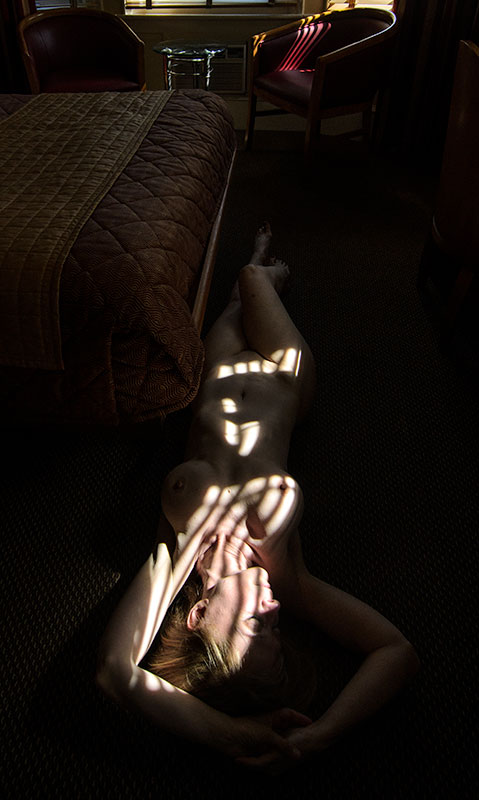 I know that "striped light" has been done a lot, including by me. But this was a quick, spur-of-the-moment shoot and the hotel room we were working in was less than ideal. So we made do with what we had.
The room was decorated in an art deco style, so I did take advantage of that and played around with something just a bit warped using this big mirror.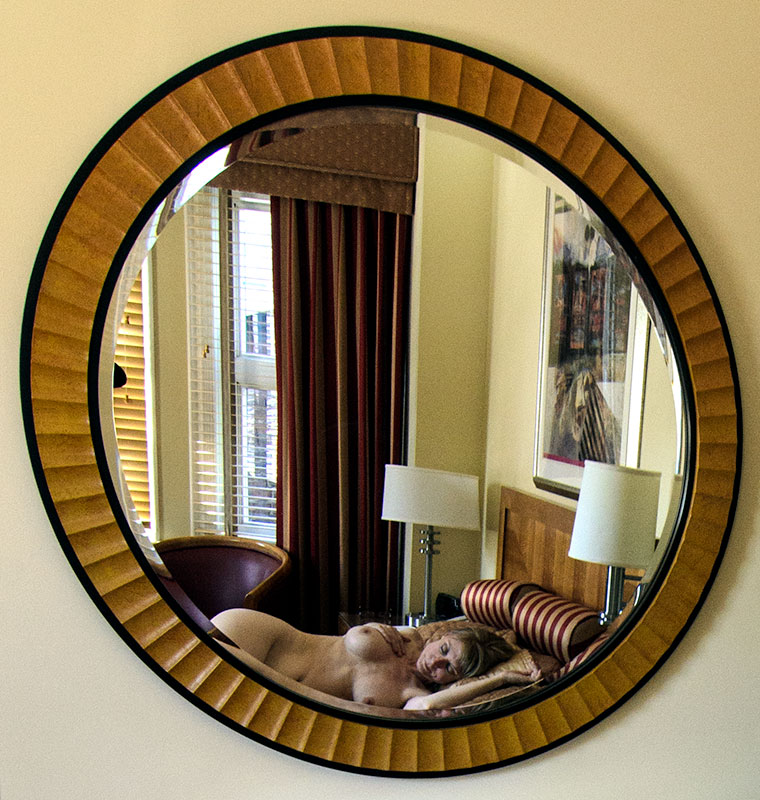 OK, now you can all get back to your barbecue.