Soft Kelsey
May 16th, 2014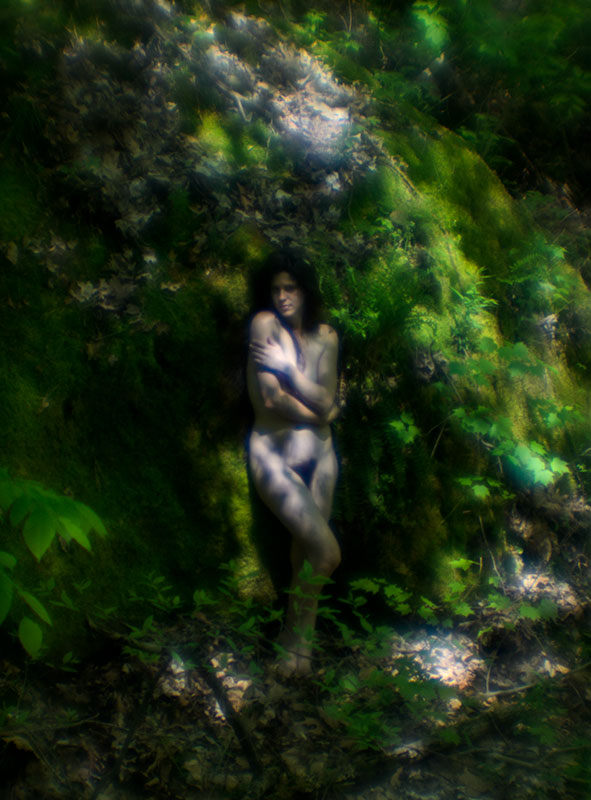 I often take models to my favorite, most beautiful locations for our shoots. But for these photos Kelsey took me to one of her favorite places, a preserve in southeast Ohio. This was more than a year ago, in the spring of 2013. Kelsey knows many great places because she spends a lot of her time in the great outdoors studying plants.
Unfortunately, on the day we had to work at this great spot it was very sunny. What I call "challenging light." There are a lot of ways to deal with this kind of contrasty light. One of them is to use a soft lens. I happen to own an old, single-element soft focus lens…an optical design like many lenses of a century and a half ago…in a mount for my Nikons. I decided to put it on for a few shots this day.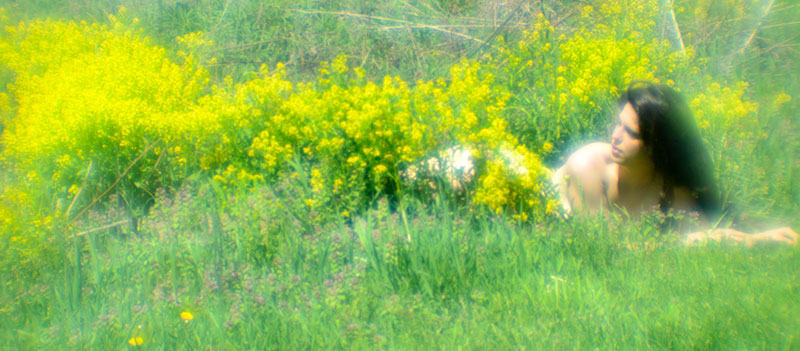 One of the things about this lens that makes it fun for sunny days is the way it treats highlights. It blurs them into the surrounding tones in a way that can't really be duplicated by any other method. This gives photos a lovely glow.
Because of this characteristic of the lens it is sometimes fun to take it a little further and overexpose in order to blow out the highlights and magnify the effect. That's what I did in this last photo.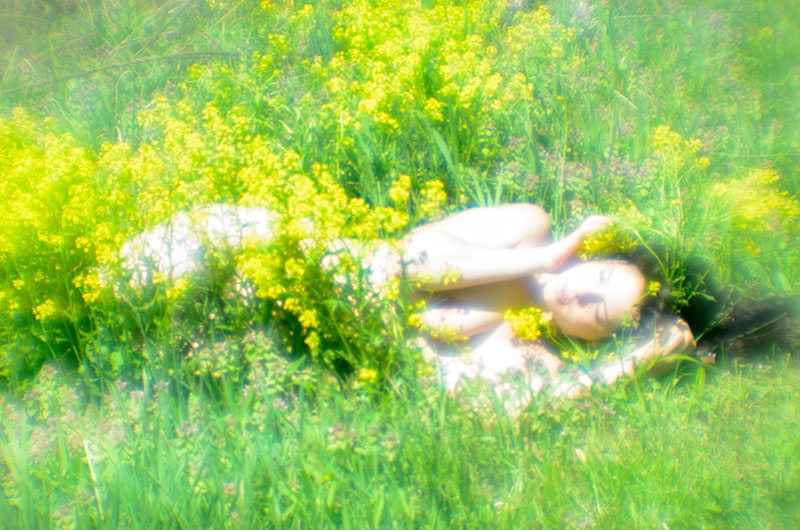 Of course, I also did some photos with my regular lens. I'll post a few of those next time.