Spring on the Rocks
April 18th, 2014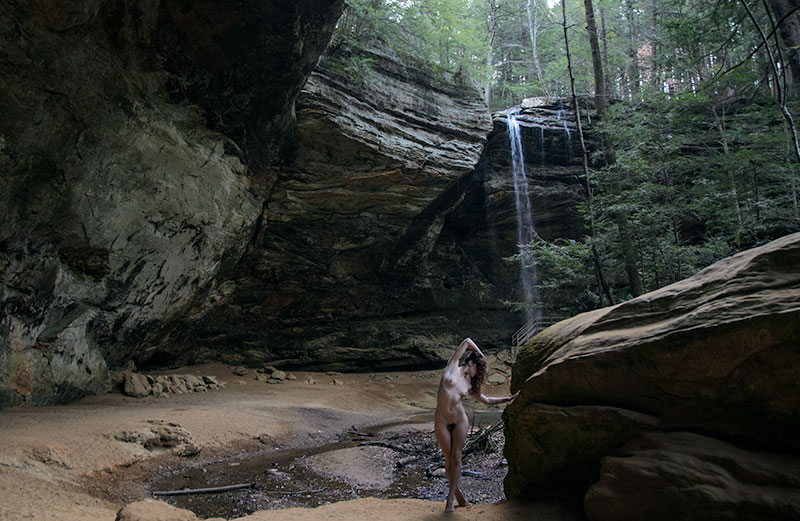 I'm still a year behind on posting the things I've shot on here. But today I'm making an exception and jumping the line for this shoot from last week. A model contacted me saying she was going to be traveling to my area and wanted to work with me. I always like it when models seek me out. It tells me they are serious and gives me some hope that they will be good to work with.
Well, MissMacaroni far exceeded even those hopeful expectations. She is beautiful and very talented, not to mention brave and tough. I really put her through a lot on this shoot. When I told her we would have to leave at 5:30 a.m. so we could start shooting when the sun came up, she didn't bat an eye. We headed off to Hocking Hills and got there at a great time, which allowed us to take our first few photos at Ash Cave.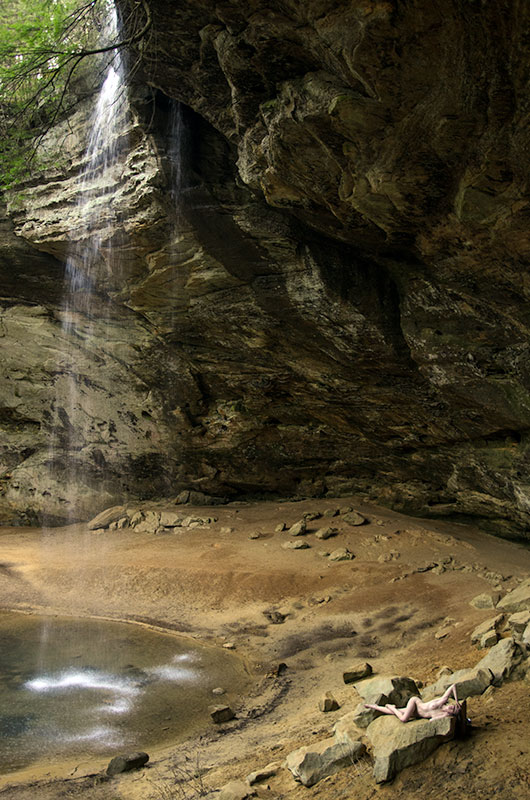 The place looked pretty different from the last time I was there, less than two months ago, when the waterfall was frozen from top to bottom.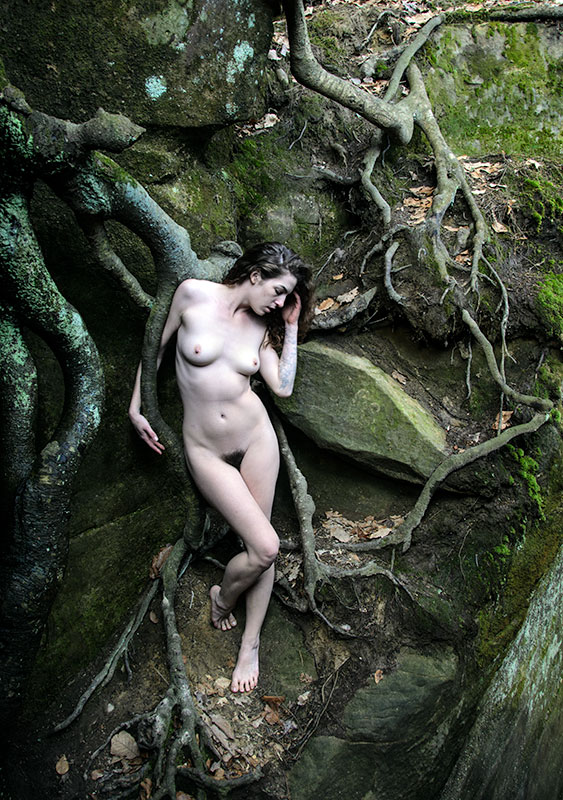 After Ash Cave we headed on over to Cantwell Cliffs, one of my favorite places in the park to shoot.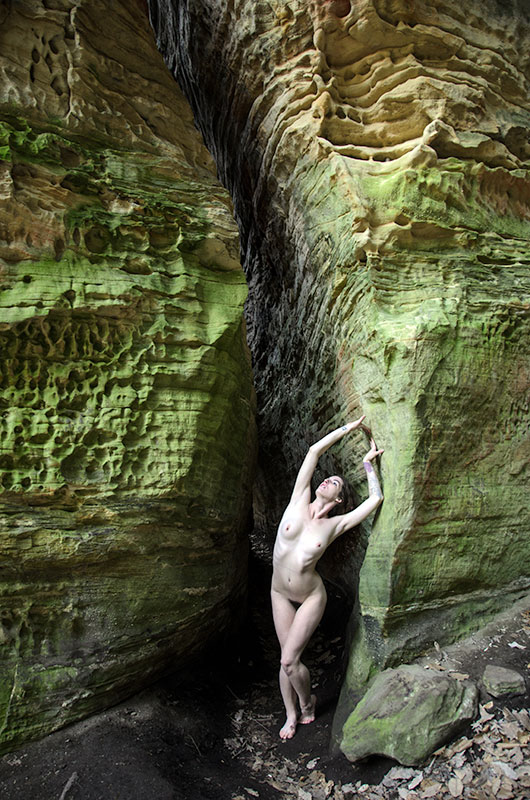 The opening behind MissMacaroni in the photo above is officially known as "Fat Woman's Squeeze." I don't think MissMacaroni is going to have any trouble getting through.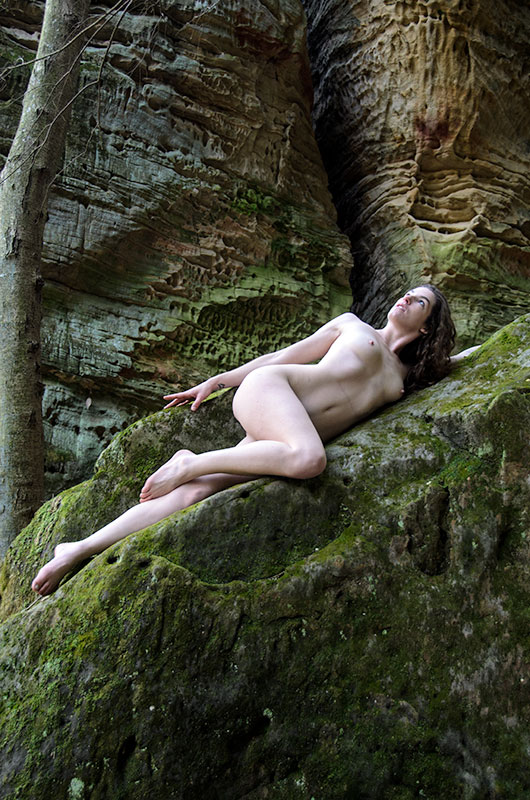 I'll have a few more from this shoot in my next post. I think this could be the beginning of a beautiful friendship.