Kinsey and Uelsmann
April 4th, 2014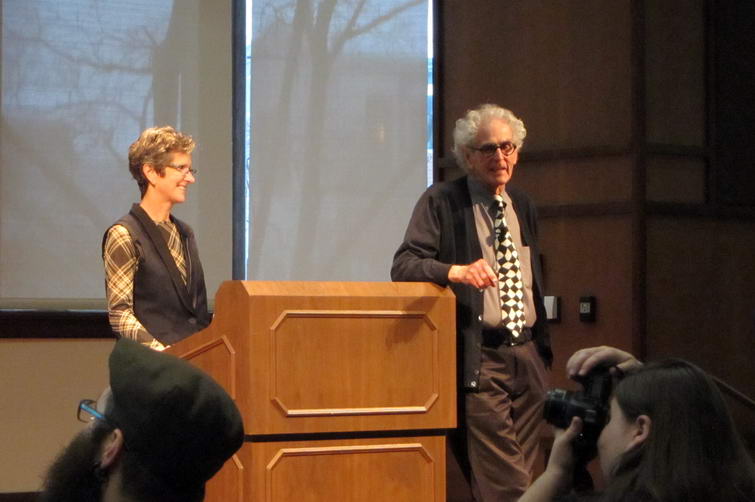 I had some fun this week. I went over to Bloomington, Indiana and got to see a talk by a couple of wonderful, interesting, inspiring photographers. Jerry Uelsmann was already famous when I was in photo school half a century ago. Then and now he works only with film and a wet darkroom. To look at his photos you'd today assume he was heavily into PhotoShop, but that isn't the case. He was doing this kind of work back in the last century. Back then when we looked at his photos the first question was always, "How the hell did he do that?"  If you aren't familiar with his work you really must click over to his website and take a look. You'll be amazed. And remember, it's film. No PhotoShop.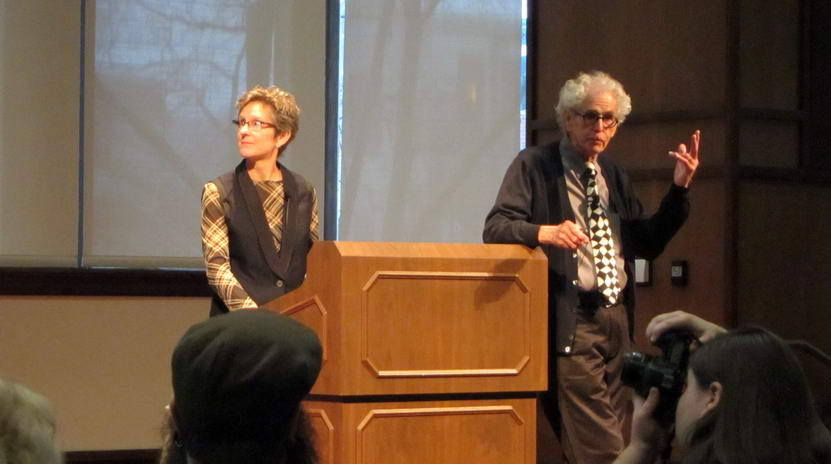 Sharing the podium with Jerry was his wife of many years, Maggie Taylor. Maggie is a master of PhotoShop and produces amazing composited photos that show great vision and immaculate craftsmanship. Unlike Jerry, I had not encountered Maggie's work before this presentation. Again, you really should click over to her site to see what she does. Prepare to be amazed.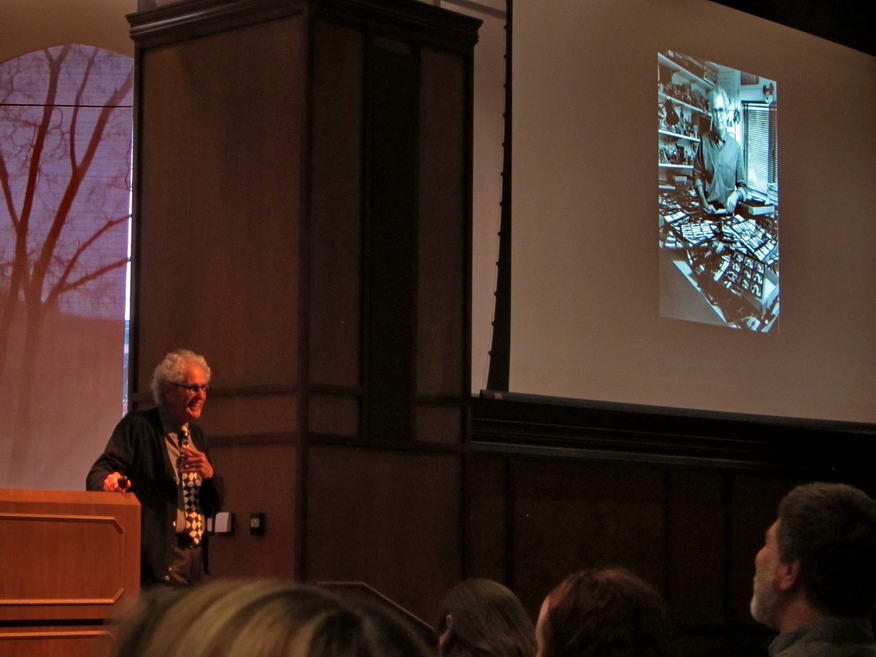 Above is Jerry showing a photo of himself with the contact sheets that are his starting point for his wonderful photo constructs. At 80 years old he is still a captivating speaker full of wit and energy.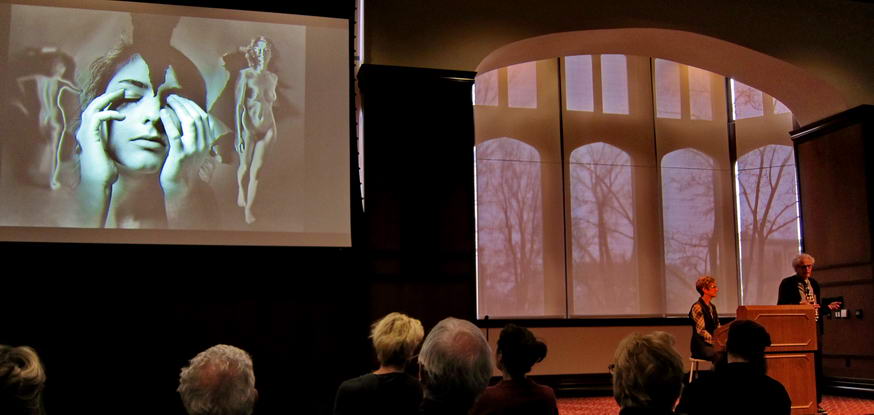 Here you can see a little more of Jerry's work as he displayed it during his talk. This last one is one that has a certain relationship to my work.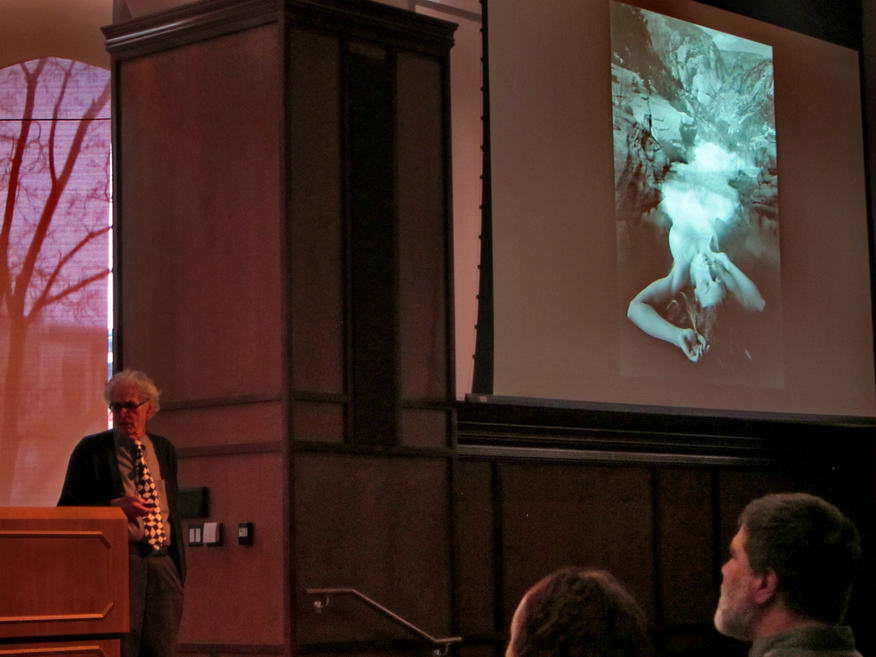 And, finally, here's the original reason I went over to Bloomington. This is one of the two photos that the Kinsey Institute included in their show, Flora, in the corridor gallery at the institute. This photo is my personal favorite of all the nude-in-nature photos I've done. It was shot in Hawaii with the model, LeonaAnne. I'm afraid it's too late for you to go to the institute and see this show. It came down today. I had planned to go over to see the show sooner, but the weather of this awful winter had other plans for me. But I'm glad I got there before it was too late, and very happy that the visit gave me the chance to see Jerry Uelsmann and Maggie Taylor and also to visit with my friend at the Kinsey Institute, Catherine Johnson-Roehr.