Chloe Ann in Vermont
November 9th, 2013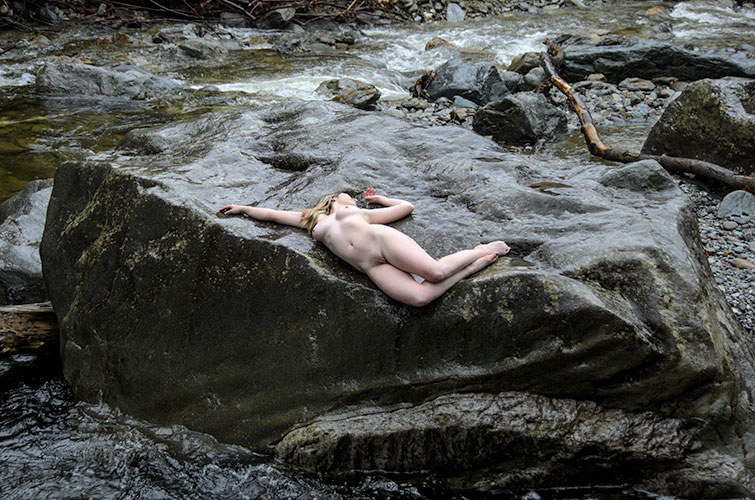 Again it has been too long since my last post.  I've been busy, as usual.  I have three photos currently hanging in a show At the Carmel Visual Arts gallery in Carmel, California.  One was selected for an honorable mention award.  I'm in excellent company in this show, so I'm very pleased with the show and with the award.  You can see the show at this link.
Also, on Saturday, November 16 from 6 to 9 p.m. is the opening for the Rated R Show in North Hollywood, California.  This also looks to be a fine show, so if you are in the LA area, try to get there for the opening.
So, I've been busy printing and framing and shipping.  I've also been working on prints to go to my gallery in Chicago, Gallery Prov0cateur.  Veronika has taken me on for permanent representation by her gallery, so I'll be delivering a portfolio of prints for her to have on hand to show collectors.
Also, the Kinsey Institute is planning a show in January on the theme "Flora and Fauna."  They were planning to include some of my work that is already in their permanent collection and asked me if I'd like to submit some additional photos for the show.  So those are also now printed and will be going over to them soon.
And, with all this going on, my Epson 4900 printer developed a strange anomaly that only affected a few prints.  After extensive consultations with a variety of experts and Epson technical support I'll be getting a replacement printer this week.  This will be my third printer in the two years since I bought my 4900.  It makes great prints when it's working, but this has been quite an experience as it has gone through some strange ups and downs.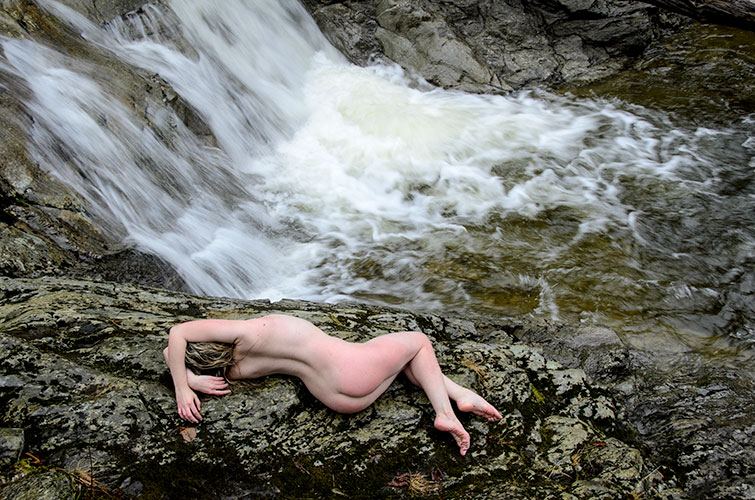 But I know you'd really rather be reading something about these photos, so let's get to that.  Almost a year ago the wonderful Chloe Ann came to Vermont so we could work together in a fantastic location.  Yes, it was cold.  It was December in Vermont.  If you look close, you can see some traces of snow and ice in these photos.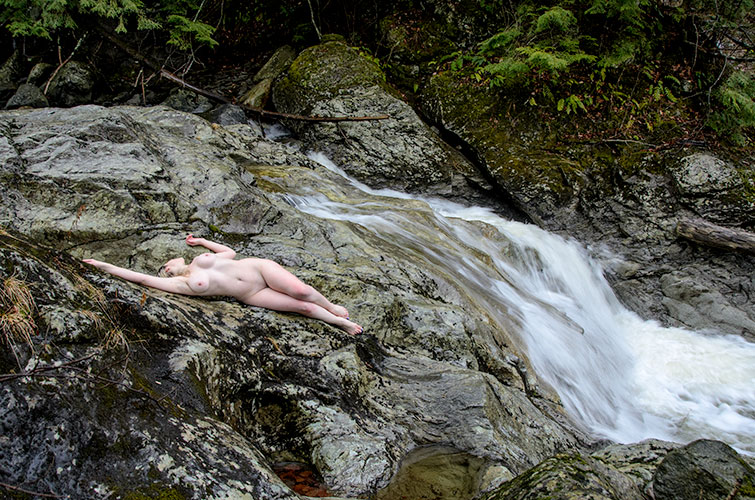 I first met and worked with Chloe in Maine in the summer of last year.  We were both very happy to have the chance to work together again and, as you can see, the results were wonderful.  She's a great model who is beautiful, brave and more than willing to do what it takes to get a fine photo.  I hope we'll be working together more in the future.