Spread in French PHOTO
October 8th, 2013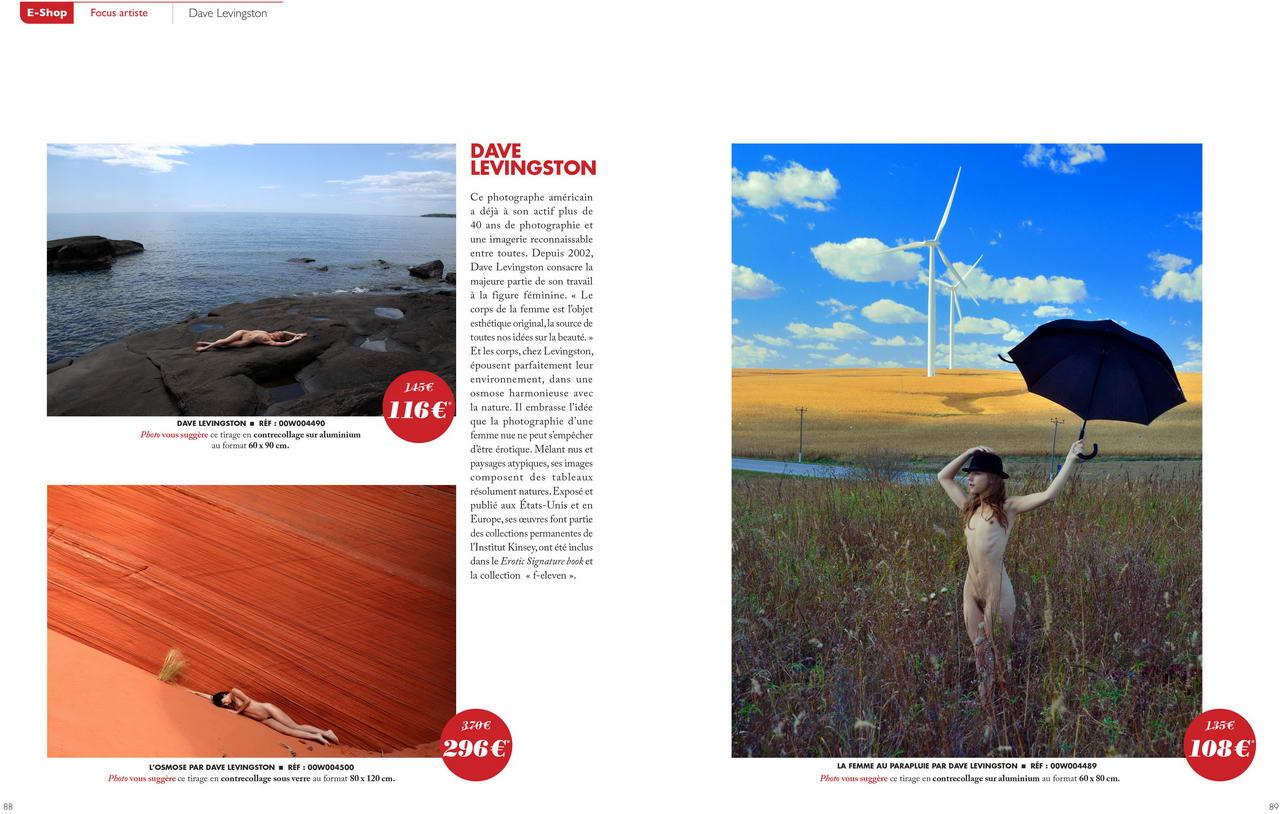 Last week the good folks at French PHOTO magazine wrote to let me know that they had decided to run a two-page spread about me and my work in the issue of the magazine that hit the newsstands yesterday.  I didn't know what photos they had chosen or what the pages were going to look like, but they promised to send the spread to me as soon as the magazine was officially published so I wouldn't have to wait the two to three months it takes for the magazine to arrive in the US.
The spread arrived this morning.  That's it above.  You can click on it to view it larger.  I really don't know how I could be more pleased.  French PHOTO has published my work many times over the years.  They've been doing that so long that when I originally started submitting my work to them I had to do it by sending prints through snail mail to France.  The process is a lot easier these days.  And, for some unknown reason, they really seem to like my work over there.
About a year ago the magazine contacted me and invited me to have my work in a new on-line store they were starting.  I'm usually hesitant to sell prints of my work in that manner and have declined to do that on websites in the US.  But this was French PHOTO, a magazine that many consider to be the best general circulation photo magazine in the world.  And it would make my work more easily available to people in Europe who might want to own a print.  So, after quite a bit of debate, I decided to accept the offer and sent them a selection of my work.  It is now in their store and this spread in the magazine is intended to promote the store and the sale of my photos through it.
I'm really quite pleased and proud of this new development.  You probably recognize the wonderful models who made these photos possible, Brooke Lynne and Kat.  My thanks go out to them for making these photos possible.