2257 And Company
June 6th, 2013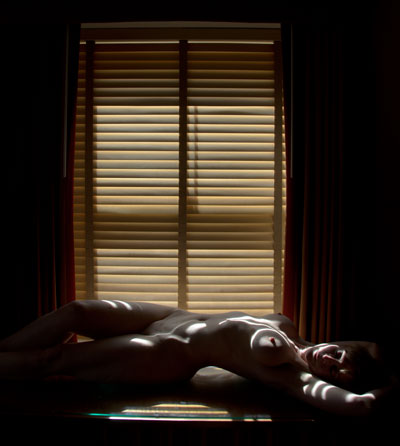 Yesterday was finally my day in court in the lawsuit to have the 2257 laws declared to be unconstitutional.  We filed this suit in 2009, to give you some idea of how fast this has been going.  I got to say my piece from the witness stand to explain why I believe this law infringes on my constitutional rights.  And I got to listen to some of my co-plaintiffs express their problems with the law.  I was also able to meet several other plaintiffs who were there to watch the testimony.
After the trial broke for lunch a bunch of us went together to a restaurant.  In the photo below, taken with my crappy cell phone because I wasn't allowed to bring a "real" camera into the courtroom, are, left to right, plaintiffs Tom Hymes and Nina Hartley; a reporter covering the trial, Alex Henderson; plaintiffs Barbara Alper and Carol Queen; and another reporter, Mark Kernes.  Yours truly is reflected in the mirror in the background.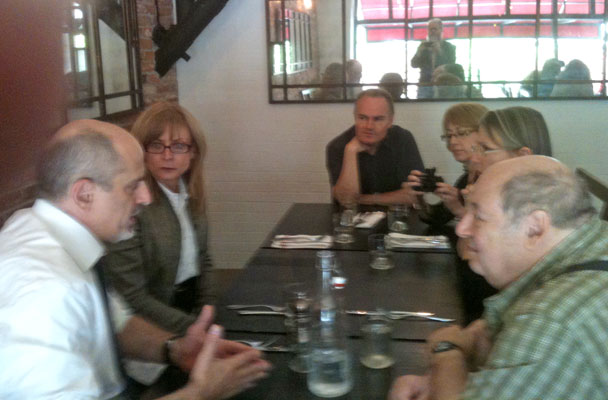 You can read the reporters' accounts of the trial at these links:
http://business.avn.com/articles/legal/Plaintiffs-Testimony-Nearly-Completed-in-Day-3-of-2257-Trial-520512.html
http://www.xbiz.com/news/163598
Below are Carol, Barbara and Nina looking at some photos after the trial ended for the day.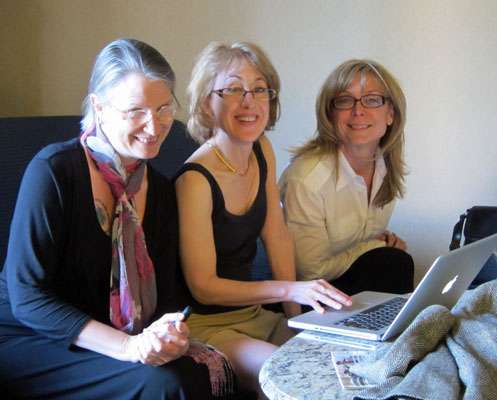 Nina looked at my photos and liked what she saw.  So we decided to do a quick shoot after lunch.  Yes, that's Nina in the photo up at the top.  She is a lovely, talented and quite intelligent woman.
This lawsuit has really been a trial ever since 2009.  I hope it is worth all the effort and these bad laws are removed from the books.  But, if nothing else I'm very pleased to have met these wonderful people who are also part of the suit.