More From Bar Harbor
January 26th, 2013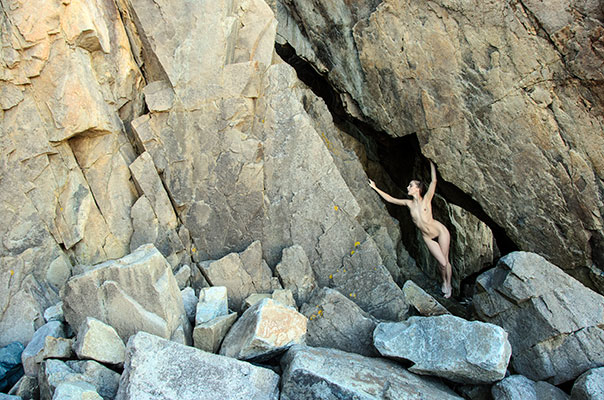 Brooke and Kelsey were still with us when we went to this location near Bar Harbor.  But I let Ted Preuss and Dave Rudin work with them most of the time since they were going to have less opportunity to work with these wonderful models.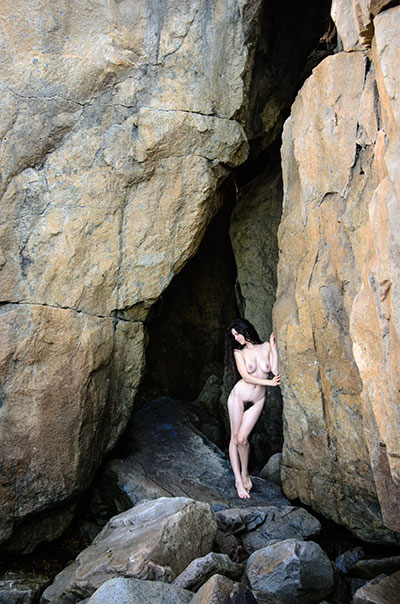 But I couldn't resist doing a few photos with each of these beautiful ladies.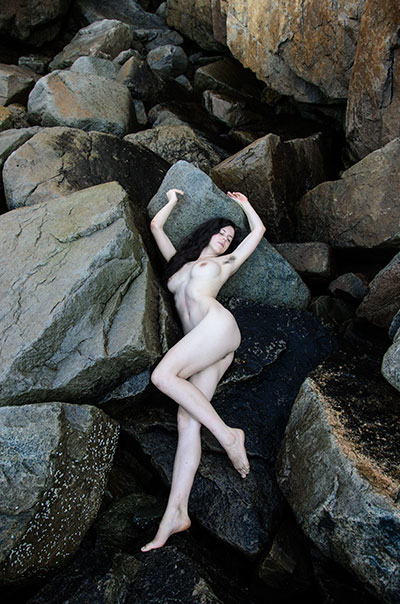 And there are more to come.  I just need to find more time to work on the blog.  Lots going on right now.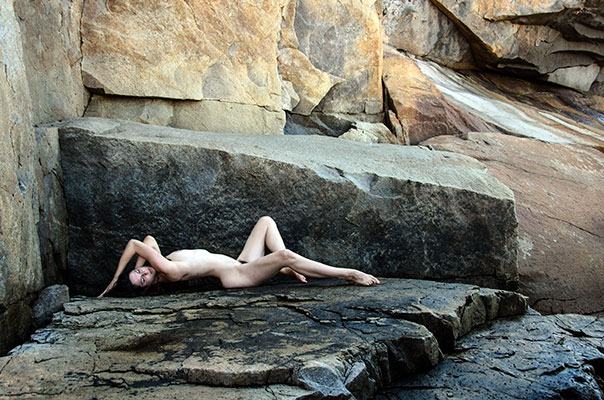 Here's Ted hard at work photographing Kelsey.  And, yes, it's true, Ted sometimes uses a digital camera.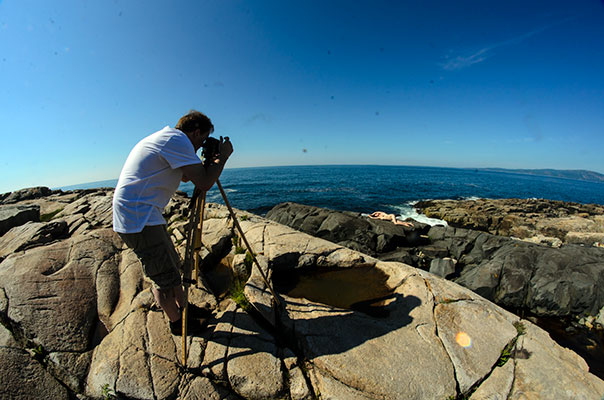 And here's Dave Rudin working with a big group of the models.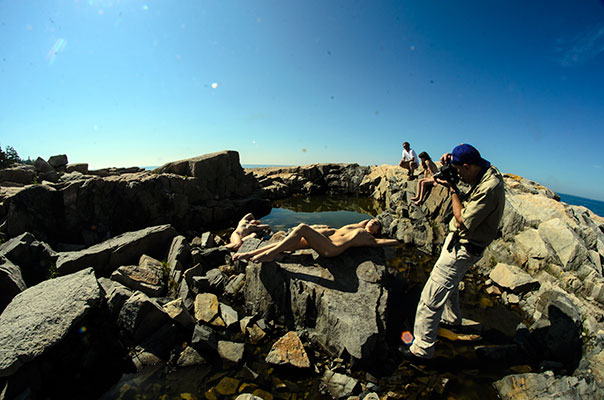 With all this going on I couldn't resist getting out my fisheye lens so I could get the whole scene in one rounded view.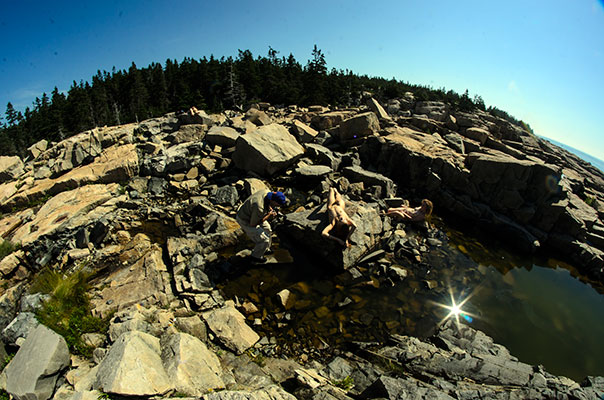 Yes, there were lots of curves on the rocks that day…and they weren't all because of my fisheye lens.  Of course the other two models here are Dane and Erica.